Jazz is Legislated as a National American Treasure
September 23, 1987
______

In 1987, the US House of Representatives and Senate passed a bill proposed by Democratic Representative John Conyers Jr. to define jazz as a unique form of American music stating, among other things, "... that jazz is hereby designated as a rare and valuable national American treasure to which we should devote our attention, support and resources to make certain it is preserved, understood and promulgated." The bill passed in the House of Representatives on September 23, 1987 and in the Senate on November 4, 1987.
---
Allison Miner
Jazz Fest Founder
Born on September 23, 1949
_____
When the New Orleans Jazz and Heritage Festival first began [the second incarnation of it] in 1969, it was radical...founders Quint Davis, George Wein, and Allison Miner created a safe space for New Orleanians to come together, to hear each others' music and to party -- together. Eve Abrams brings us this profile of Allison Miner, a titan in New Orleans music, and the only person with a Jazz Fest stage named for her:
For many people, like me, Allison Miner was a name attached to the stage inside the grandstand where musicians talk more than play. But then I started meeting people like Grant Morris, who became close with Miner when she managed Professor Longhair for most of the 1980's. Morris calls Allison, "one of the most important people in music history, in the history of people who aren't musicians."...Allison managed the Wild Magnolias, Rebirth Brass Band, Steve Masakowsi, and most infamously, Professor Longhair. She was part nurturing mother, part hard-nosed business woman, and there was no line between the musician and herself. They were like family...Allison Miner died at age 46 of bone marrow cancer. By that time, she'd started the Jazz and Heritage Archive, helped launch WWOZ, and ensured that the Jazz Festival would be a non-profit and part of a foundation. After she died [on December 23, 1995], the Music and Heritage stage was named in her honor. It's still the only Jazz Festival stage named for someone.
Read the entire beautiful tribute to Allison Miner at WWNO.org
---
Theodore Jourdan Debuts
For the White Sox
September 18, 1916
_____
Born in New Orleans on September 5, 1895, Theodore Charles Jourdan made his Major League Baseball debut for the Chicago White Sox on September 18, 1916. He was a first baseman over parts of four seasons (1916–1918, 1920) with Chicago. He complied a career batting average of .214 in 196 at-bats, with 11 RBIs. He ended his career in the majors on October 3, 1920 with the White Sox with whom he played with for World Series championship in 1917 He died in New Orleans, Louisiana at the age of 66 on September 23, 1961.
Jazzman Wooden Joe Nicholas is Born
September 23, 1883
Born in New Orleans on September 23, 1883, jazzman Wooden Joe Nicholas was an active member of the early New Orleans jazz scene. He knew Buddy Bolden and said Bolden was the main influence on his cornet style. In 1915 he was playing clarinet with King Oliver. In addition to forming the Camelia Brass Band in 1918, he was famous for his volume and endurance. Nicholas did not record until 1945 when he was 62 years old and again in 1949. He died in New Orleans on November 17, 1957. He was the uncle of clarinetist Albert Nicholas.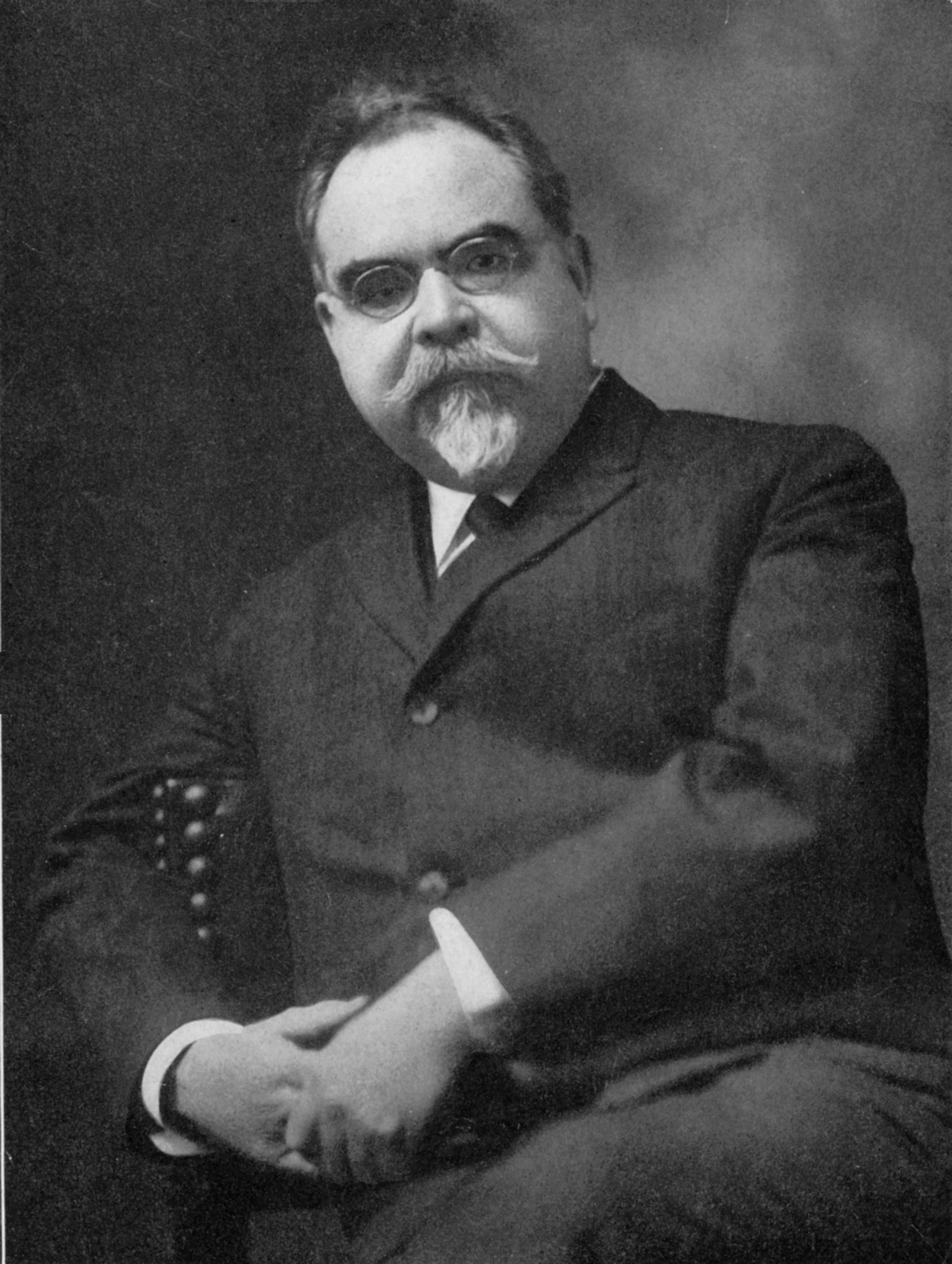 Rudolph Matas Dies
September 23, 1957
______

Rudolph Matas earned his degree from the Medical School of the University of Louisiana in 1880 at the age of nineteen. In 1889 he was the first surgeon in the United States to use spinal anesthesia. During his career he developed the IV drip technique and was the first to surgically repair aneurysms. Dr. Matas died on September 23, 1957, at the age of 97. Rudolph Matas Elementary School in Metairie is named in his honor.
---
Lee Harvey Oswald Leaves New Orleans
September 1963
______

Marina Oswald's friend, Ruth Paine, transported Marina and her child by car from New Orleans to the Paine home in Irving, Texas, near Dallas, on September 23, 1963. Lee Harvey Oswald stayed in New Orleans at least two more days to collect a $33 unemployment check. It is uncertain when he left New Orleans; he is next known to have boarded a bus in Houston on September 26—bound for the Mexican border, rather than Dallas—and to have told other bus passengers that he planned to travel to Cuba via Mexico. He arrived in Mexico City on September 27, where he applied for a transit visa at the Cuban Embassy.
On a related note, on September 23, 2009 the Jewish Telegraphic Agency reported the following:

Gadhafi points finger at Israel over JFK assassination
____

NEW YORK (JTA/Jewish Telegraphic Agency) — Libyan leader Muammar Gadhafi insinuated that Israel was behind the assassination of President John F. Kennedy.
Speaking Wednesday at the United Nations General Assembly, Gadhafi implied that Israel may have plotted to kill Kennedy in 1963 because he allegedly wanted to launch a probe into its clandestine nuclear program.
"Jack Ruby, an Israeli, killed Lee Harvey Oswald," the Libyan leader was quoted by the translator as saying. "Why did this Israeli kill Harvey? Ruby later died mysteriously. The whole world should know that Kennedy wanted to investigate the actions of the Israeli nuclear reactor in Dimona."
An H5 Meteorite fell in New Orleans on September 23, 2003.
Dr. Barry Henry, 76, the Saenger's biggest fan, died on September 23, 2013, days before its reopening.

STORM VICTIMS
September 23, 1909
Washington Post Report
______

Gradually New Orleans and the territory surrounding the Crescent City is recovering from the first effects of the tropical hurricane.
DEATH LIST IS NOW 100 Gulf Region Struggles With Hurricane's Damage. RAILROADS ALL IN CONFUSION -- Southern Louisiana and Mississippi Have an Immense Task to Restore Transportation and Wire Communication -- ''Lost" Train Found -- Weather Bureau's Warnings of Storm Exact. -- Those engaged in the work of rescue and repair, made necessary by the West Indian hurricane, which swept Louisiana and Mississippi last Monday have found their task a far more colossal one than they expected. Practically all of the isolated country sections of the storm-swept area have now been explored, but until definite reports have been received from relief parties it will not be possible to form anything like an accurate list of the dead and injured.
MANY CORPSES LEFT IN WAKE OF HURRICANE -- It Is Probable That Over Fifty Persons Have Perished on the Louisiana Coast -- GREATEST LOSS OF LIFE IN TERREBONNE PARISH -- The Property Loss in Louisiana and Mississippi May Exceed $3,000,000---Great Destruction Wrought at Biloxi and Other Summer Resorts Along the Coast. Miles of Territory Laid Waste. Death List in Terrebonne. Shipping Totally Destroyed. Additional News of Havoc. Clung to Tie and Was Saved. HEAVY LOSSES REPORTED ON MISSISSIPPI COAST DAMAGE DONE AT JACKSON WILL REACH $50,000.
FIVE SAILORS ARE HURT BATTLING WITH THE STORM -- EIGHT BODIES FOUND AT PASS MANCHAC, MISS. -- BAY ST. LOUIS HEAVY SUFFERER FROM STORM BOATS AND HOUSES WASHED AWAY BY STORM AT BILOXI.

---
Hurricane Rita
September 23, 2005
______
On September 23, 2005, Rita also produced a storm surge of 4 to 7 feet in coastal areas of southeastern Louisiana, flooding some areas that had been impacted by the surge from Hurricane Katrina, including New Orleans, Slidell, and Mandeville. Some levees in southern Jefferson and southern Terrebonne Parishes were overtopped or breached, as were a few repaired levees in the New Orleans area including the Industrial Harbor Navigation (Industrial Canal). ). This The surge prolonged the efforts to remove floodwatersfrom the New Orleans area.
The approach of Rita provoked one the largest evacuations in U.S. history. Media reports indicate that the number of evacuees in Texas could have exceeded numbers took place in Louisiana. Rita's s storm surge devastated communities in coastal areas of southwestern Louisiana, including Holly Beach, Cameron, Creole, and Grand Cheniere in Cameron Parish. Almost every structure in these areas was estroyed, and some were completely swept away.
Farther inland, numerous homes in Grand Lake were damaged or destroyed. Many portions of the Lake Charles area suffered substantial flood damage, including downtown and some surrounding residential communities. In Vermillion Parish, most structures in the town of Pecan Island were destroyed, and dozens of other homes and businesses were flooded and damaged. Storm-surge damage to homes and businesses in low lying areas occurred along the entire coast of Louisiana, although the impact in the New Orleans area was not nearly as widespread as during Hurricane Katrina. From http://www.wunderground.com/hurricane/mwr/2005.pdf