---

Mahalia Jackson Dies
January 27, 1972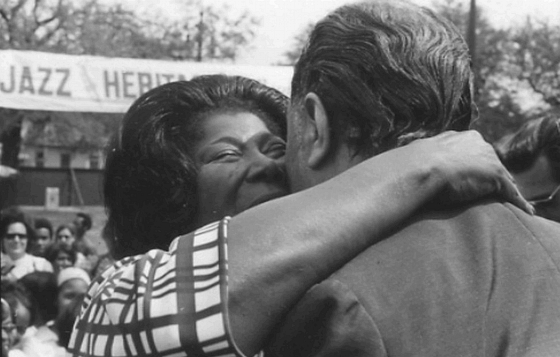 Mahalia Jackson, one of America's greatest gospel singers, was born in New Orleans on October 26, 1911 to Charity Clark, a laundress and maid, and Johnny Jackson, a Baptist preacher, barber and longshoreman. She attended McDonogh School No. 24 until the eighth grade. Influenced by the music of the Sanctified Church she began singing at the young age of four in the children's choir of Plymouth Rock Baptist Church. In 1927, Mahalia migrated to Chicago and while working as a maid, laundress and date packer studied beauty culture at Madam C. J. Walker's and Scott Institute of Beauty Culture. She opened a beauty shop after this training. When the director of the choir at Greater Salem Baptist Church in Chicago heard her sing she became the choir's first soloist. Her beautiful voice made her popular. During the 1930s, she toured the "storefront church circuit" singing to congregations. Jackson bridged the gap between the sacred and the secular in her performances, often using scriptures to justify her use of hand clapping and stomping while singing. The next two decades found Mahalia recording songs and touring the United States and Europe. She became closely associated with the civil rights movement during the 1960s often singing at benefits for the Southern Christian Leadership Conference, the boycotters and student sit-ins. Jackson died of heart failure at the age of sixty on
January 27, 1972
in Chicago. She was honored with funerals in Chicago and New Orleans. (From the New Orleans Public Library)
"I sing God's music because it makes me feel free", said Mahalia Jackson, "It gives me hope. With the blues, when you finish, you still have the blues". But she did rattle many preachers who disdained her infusion of a bluesy style into her gospel singing. Pictured here at the first Jazz Fest in 1970 with Duke Ellington, "Halie" – born Mahala – traveled the world but rests in Metairie's Providence Memorial Park. (Associated Press photo, text from Legendary Locals of Metairie by Catherine Campanella)
---

You Can Support this Site by Clicking on & Shopping from this Amazon Link -- and it won't cost you a penny more: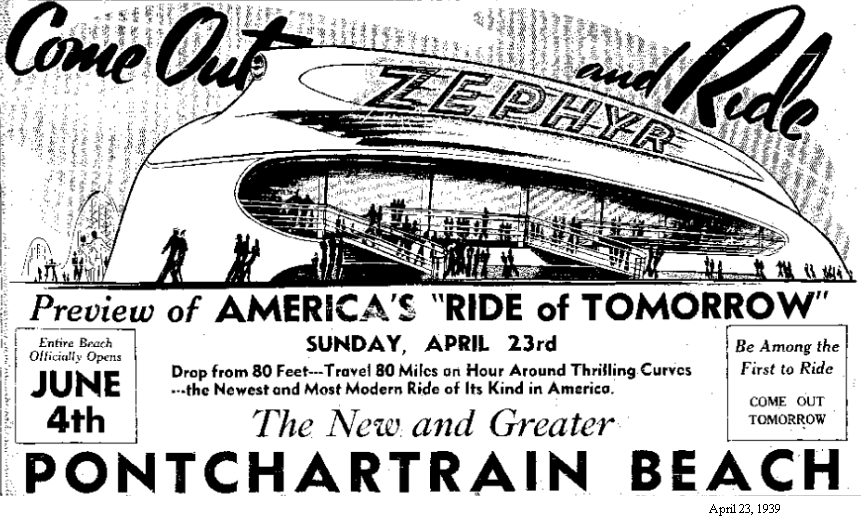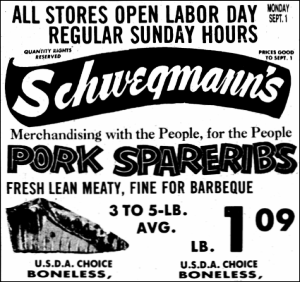 Dr. Homer Hitt was the first chancellor of the University of New Orleans. He was selected in 1957 to be the first dean of the newly created Louisiana State University New Orleans campus and continued in that capacity for 22 years. A native of Comanche, Texas, Dr. Hitt received his doctorate from Harvard University in 1941 in sociology, after earning master's degrees from both Harvard and LSU. He died on Sunday, January 27, 2008.
Lindell Holmesdefeated Frank Tate for the Super middleweight International Boxing Federation title in New Orleans on January 27, 1990.
New Orleanians mourned when Apollo 1 astronauts Gus Grissom, Edward Higgins White, and Roger Chaffee were killed when fire broke out in their spacecraft during a launch pad test on January 27, 1967.
Photo of "Extra Little Theatre" built by the WPA recreation division into the unused swimming pool in the basement of the old Moose Hall at 1430 Canal Street, which seated about sixty-five persons - January 27, 1939.
One of the most famous American warships— hero of the War of 1812—the U.S.S. Constitution, popularly known as Old Ironsides, underwent a major restoration in the late 1920s. To celebrate the completion of that project the ship embarked on a ninety port tour during the years 1931-1934. The New Orleans leg of that tour coincided with the
1932
Carnival season (it was here from
January 27
until February 13; Mardi Gras that year was February 9).
Photgrapher Alexander Allison was able to photograph the historic vessel as it lay anchored at the Toulouse Street wharf
. A line of visitors waiting to go aboard is visible to the right of the ship; more than 193,000 men, women, and children boarded the ship while it was in the Crescent City. (NOPL)