---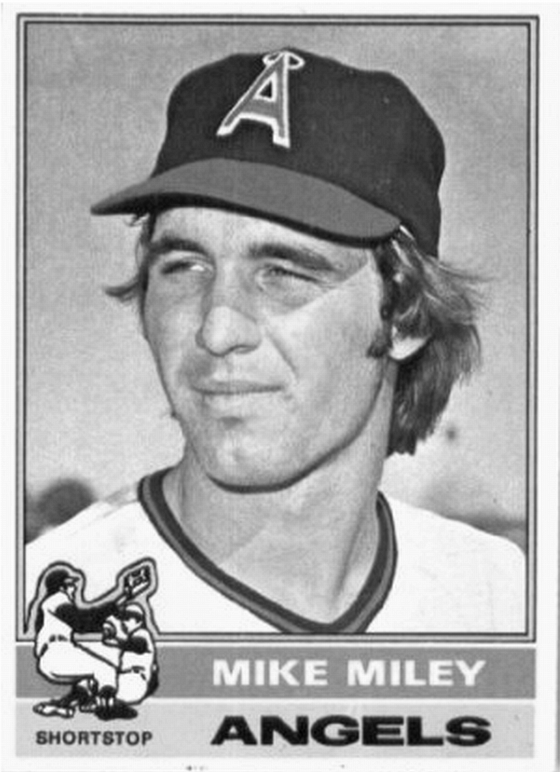 Miracle Mike Miley Dies in Auto Accident
January 6, 1977
Yazoo, Mississippi born Michael W. Miley graduated from East Jefferson High School in 1971 as an outstanding quarterback and shortstop who had earned a spot on the roster of both the all-state and all-southern football and baseball teams.
He was drafted in the fist round by the Cincinnati Reds in 1971 but chose, instead to play for LSU where he was a four-sport letterman who quarterbacked the Tigers team in the 1974 Orange Bowl. That same year, Miley was a first team all-American.
After being drafted in 1974 in the first round by the California Angels, he decided to skip his senior year at LSU to play professional baseball.
On January 6, 1977, he visited with former college teammates Randy Wiles, Lou Farmer, and Guy Hollingsworth in Baton Rouge. While driving back home, he failed to negotiate a curve on Highland Road near the LSU campus. "Miracle Mike", with a promising professional career ahead, died at the age of 23.
His former coach, Charlie McClendon praised his "ability to just gather the team around him..he was a leader. He had so much to give to so many people". The following month, the Jefferson Parish school board proposed renaming his high school stadium in his honor. This was not done but in March 1977 Airline Park Playground was renamed for him.
Pictured is Mike Miley's 1976 Topps California Angels baseball card.
Excerpt from Legendary Locals of Metairie by Catherine Campanella.
---

You Can Support this Site by Clicking on & Shopping from this Amazon Link -- and it won't cost you a penny more: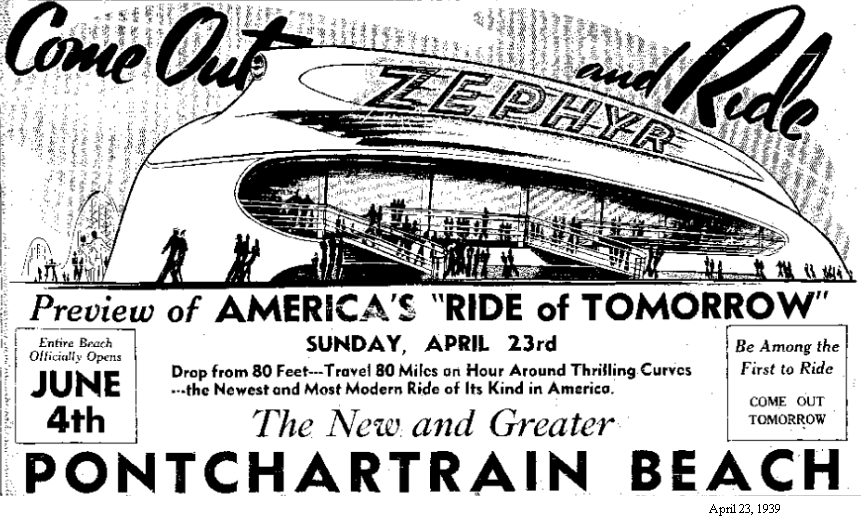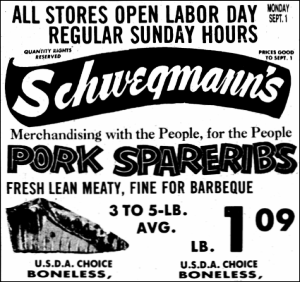 ---
1870 Twelfth Night Revelers - 2nd N.O. Carnival Krewe
By Buddy Stall
Comus, New Orleans' first Mardi Gras krewe, was so successful with its parade and ball that a group of enthusiastic, Carnival-struck Orleanians decided it was time to increase the enjoyment of the celebration by forming a second Carnival krewe. The name chosen was Twelfth Night Revelers, representing 12 days after Christmas (also known as Little Christmas),
January 6
, the official starting day of the Carnival season. Just as Comus added new wrinkles to the Mardi Gras festivities, the new krewe had a few innovations of its own to add. On the evening of Jan. 6, 1870, the Twelfth Night Revelers opened the Carnival season with a nine-float parade that was equal in splendor and pageantry to the previous Comus parades. Following the nine floats, many maskers followed on foot, dressed in the colorful costumes of Europe, Asia, Africa and America. After the parade, a ball was held at the world-famous French Opera House on Bourbon Street. The leader of the Twelfth Night Revelers, called the Lord of Misrule, reigned over the ball. After the two tableaux were completed, the Lord of Misrule led the court members in a grand march, followed by four court fools carrying an immense king cake. The grand march, the first of the new wrinkles planned by the new krewe (and copied by almost all krewes that followed), met with tremendous success. Everyone in the packed opera house waited with great anticipation to see what other surprise the Lord of Misrule had up his royal sleeve. Up until this time in Carnival and Mardi Gras history, there had never been a queen of the celebration. In fact, prior to this time, all parades, balls and tableaux were planned and staged by men. Women did not participate in any fashion until after the tableaux when ladies were summoned from the audience to take part in the dancing. And now the great surprise of the evening was about to be unveiled. The first queen in the history of the New Orleans Carnival was about to be chosen, crowned and put upon a pedestal to be admired. The huge king cake was brought out for all to witness the proceedings. When the cake was prepared, a golden bean had been placed inside. The court fools were to slice generous servings of the cake and pass them to the ladies, who waited patiently. However, all did not go as planned; the court fools lived up to their roles. No doubt, because of their overindulgence in liquid refreshments to prepare them for the merriment of the evening, they did not politely pass the slices according to plan, but, instead, dropped them in the laps of the stunned recipients. In fact, some cake was even thrown at the ladies by the more intoxicated jesters. The ladies of the court were, to say the least, appalled at the proceedings and rightfully so. In protest, the lady who did receive the slice with the bean swallowed it, and the evening ended without a queen being crowned. It was not until the following year, 1871, when the court fools were better behaved, that a queen, Mrs. Emma Butler, was crowned when she found the golden bean in her slice of cake. Selection of a queen at the Twelfth Night Revelers Ball through the use of the king cake is still practiced today. In place of a real cake, a huge artificial cake with little drawers is used. One drawer holds a golden bean and the balance, silver beans. The lady selecting the drawer with the golden bean is crowned queen and those choosing drawers containing silver beans are the maids. Source: Buddy Stall at http://clarionherald.org/20000203/stall.htm
---
Elizabeth Bisland, journalist, novelist. Born, Fairfax Plantation, St. Mary Parish, La., February 11, 1861; daughter of Dr. Thomas S. Bisland and Margaret Brownson. Religion: Episcopal. Educated at home. Her father, a sugar planter, served as a surgeon in the Confederate Army. During the Civil War, the Bisland family moved to Natchez. Their plantation was used by both Confederate and Union armies as headquarters and suffered considerable damage from several skirmishes. After the war, returned to Fairfax. But eventually, her family abandoned it. While still a young girl, became a reporter and later literary editor for the New Orleans Times-Democrat, under the pen name B. L. R. Dane. Was the founder and first president of the New Orleans Women's Club, created to advance the cause of working women. Made the acquaintance of Lafcadio Hearn (q.v.), also a reporter in New Orleans at that time, and remained one of his main friends and mentors throughout his lifetime. Removed to New York City in late 1880s. Married Charles W. Wetmore, New York, October 6, 1889. Became associate editor of Cosmopolitan Magazine and was best known for traveling around the world in an attempt to beat Nellie Bly in shattering the eighty-days travel record of Jules Verne's character Phineas Fogg. Lost this race, but wrote a book about her adventures, A Flying Trip Around the World (1892). Other books: A Candle of Understanding (1902); The Secret Life (1907); Life and Letters of Lafcadio Hearn (1907); At the Sign of the Hobby Horse (1908); Seekers in Sicily (1909); and The Case of John Smith (1916). Died, Charlottesville, Va., January 6, 1929; interred Woodlawn Cemetery, New York City, N.Y. J.J.J. Sources: Harry Hansen, ed., Louisiana: A Guide to the State (rev. ed., 1971); Joy J. Jackson, New Orleans in the Gilded Age (1969); Herman de Bachelle Seebold, Old Louisiana Plantation Homes and Family Trees (1941); Frances E. Willard and Mary A. Livermore, A Woman of the Century (1893); New Orleans Times-Picayune, January 1, 1930, August 26, 1984; New Orleans Daily Tribune, January 8, 1929. From http://lahistory.org/site19.php