Drew Brees became the fifth NFL quarterback in NFL history to reach 50,000 yards passing on Monday, Sunday, December 8, 2013.
Tom Petty and the Heartbreakers and the Fabulous Poodles performed at A Warehouse on December 8, 1979.
On December 8, 1976 Jeff Beck with the Jan Hammer Group and the Climax Blues Band performed at A Warehouse.
Interstate 10 at Joffre Road on December 8, 1966.
Photographer C. Bennette Moore died in New Orleans on December 8, 1939. His photographs have helped chronicle the history of our city.
On December 8, 1927, a section of South Hagan Avenue was renamed Jefferson Davis Memorial Parkway.
The newly reconstructed New Orleans Fairgrounds race course opened on December 8, 1907. A fired had destroyed the old grandstand of the oldest race course in the United States.
Ray Abrams, academic, author. Born, Convent, La., December 8, 1889; daughter of Nettie Levy and Sam Abrams. Education: completed grade school, high school, and normal school, 1894-1907; Tulane University, B. A., 1917; M. A., 1926; took summer courses in commercial education at the University of California and Columbia Univer-sity. Never married. Entered the New Orleans public school system 1907; taught at McDonogh, Dimitry, Laurel, and Rogers schools; appointed principal of Gentilly School, 1914; transferred to Samuel J. Peters Primary School, 1915; planned and helped organize Peter's Commercial High, the first high school with an all commerce curricu-lum; in 1924, became the city's first woman principal of the all-boy, all-male faculty high school; found jobs for 80 percent of her students before they graduated from the school which began with 90 and grew to 1200 students. Received a citation from President Franklin D. Roosevelt for serving as his representative, in 1935, to an educa-tional conference in Switzerland and as a United States delegate to the international convention on commercial education in Czechoslovakia. Became principal of Maybin School for Veterans, a post-graduate school of com-merce, in 1936; conceived and inaugurated the Import-Export Institute at Maybin. Wrote Business Behavior, a textbook (1937); also wrote articles on commerce education; spent forty-one years in the New Orleans school sys-tem. Member: an officer in the National Council of Commercial Education, the National Commercial Teachers Federation, and the Southern Business Educational Association; held honorary memberships in Delta Pi Epsilon and Pi Omega Pi. Died, New Orleans, February 2, 1949; interred Chevra Mikveh Israel Cemetery. The Ray Abrams School was dedicated to her memory, December 14, 1958. J.B.C. Sources: Robert Meyers, Jr., Names Over New Orleans Public Schools (1975); New Orleans Times-Picayune, obituary, February 3, 1949. From http://lahistory.org/site18.php
Since the capture of New Orleans durng the Civil War, no elections were held until the qualifications for voting were made contingent under the production of amnesty oaths required in the presidential proclamations of December 8, 1863. It was understood that all those who were excluded for any reason from the benefit of the amnesty oaths would not be permitted to vote unless specially pardoned by the President. May 12th, 1865 was the day fixed for the election of Mayor and all other city officials. The campaign was interesting because it witnessed the appearance of the National Democratic and of the Democratic Conservative parties. This ended the Military appointees by the federal government.
The schooner Nuestra Señora del Cármen, owned by Don Prospero Ferrayolo was used as a temporary jail during the period December 10, 1794 to February 26, 1895 after the great fire of of December 8, 1794 destroyed the royal jail along with hundreds of other buildings in the city.
Last Saints Game at Tulane Stadium
Home of the Saints from September 17, 1967 until December 8, 1974
Ground was broken for Tulane stadium on April 7, 1924. It opened on October 23, 1926 with a seating capacity of roughly 35,000. New Orleans-Item sports editor Fred Digby popularized the term "Sugar Bowl" in 1927. The first Sugar Bowl game was played there on January 1, 1935, against the Philadelphia Temple Owls. The last was on December 31, 1974 when Nebraska beat Florida 14-10.
In 1947 the stadium was expanded to accommodate 80,985 fans. Lights were installed in 1957.
It was the home of the Saints, from their first game on September 17, 1967 when John Gilliam returned the opening kickoff 94 yards for a touchdown (but they lost 27-13 loss to the Los Angeles Rams) until December 8, 1974 when they won 14-0 over the St. Louis Cardinals. On November 8, 1970, Tom Dempsey made his record-breaking 63-yard field goal there, pushing the Saints into a 19-17 win over the Detroit Lions.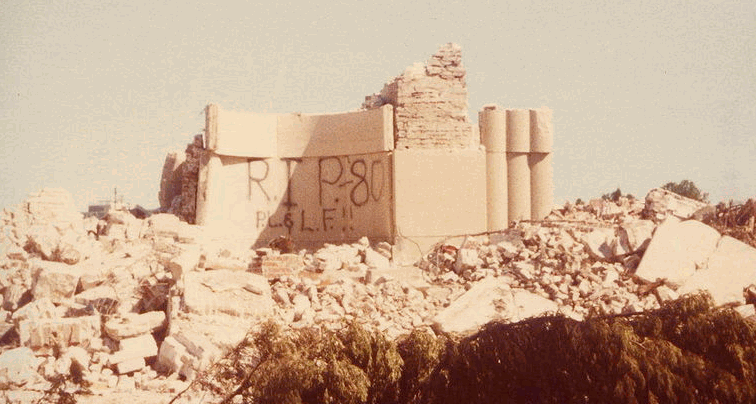 Tulane Stadium was the site of three of the first nine Super Bowls -- Super Bowls IV in 1970, VI in 1972, and IX in 1975. Super Bowl IX was the final professional league game ever played at the stadium. It would become one of three stadiums which hosted a Super Bowl and are no longer standing. Tampa Stadium (which hosted two Super Bowls) was demolished in April 1999 and the Orange Bowl (which hosted five Super Bowl games) was demolished in September 2008.
The record attendance of 86,598 was set on December 1, 1973, during the last game played by LSU against Tulane in the Sugar Bowl. Tulane defeated LSU 14-0, ending a 25-year winless streak against LSU.
Tulane's final game at their home stadium ended in a 26-10 loss to Ole Miss on November 30, 1974.
During its final five years, the stadium was used for football practice, high-school games (in a limited seating area), and other smaller events. The Denver Broncos used Tulane Stadium as its practice field prior to Super Bowl XII, the first Super Bowl played in the Superdome.

The last game ever played in Tulane Stadium was between De La Salleand Rummel on November 1, 1979. The last point scored in Tulane Stadium History was by Rummel High place kicker Gary Boudreaux. The stadium was under demolition from November 18, 1979 through June 15, 1980. (Photo by Infrogmation, 1980)