---

Luis Mauricio Bouligny Dies
January 10, 1862
Born in New Orleans on September 22, 1781, Luis Mauricio Bouligny was a soldier and commander in the Louisiana Infantry from 1793 to 1804, was appointed lieutenant in the territorial militia on January 22, 1806 and served in the Battle of New Orleans as member of Third Regiment, First Division, Louisiana Militia.
In 1808 he was elected New Orleans alderman and from 1811 to 1829, with his brother Ursin Bouligny, he operated a plantation in Plaquemines Parish. In 1829 he bought a plantation from Gen. Wade Hampton in Jefferson Parish (the location is now a part of Orleans Parish). In 1831 he sold half the plantation to Samuel Kohn and Laurent Millaudon and with them subdivided the land in 1833 as the Faubourg Bouligny (now the area of New Orleans between General Taylor and Upperline streets, bisected by Napoleon Avenue). He sold remaining half of his interest in 1834.
As a Jefferson Parish state representative in 1833 he introduced and obtained passage of the bill incorporating the city of Lafayette (formerly in Jefferson Parish, which became the Fourth Municipal District of New Orleans in 1852, now the Garden District) and supported the bill chartering the New Orleans and Carrollton Railroad. Each of these measures hastened the development of that part of Jefferson Parish which eventually became uptown New Orleans.
As early as 1832 he was a member of the Jefferson Parish School Board; and as a state representative in 1842 introduced the bill providing for state support for the first Jefferson Parish school building. In addition to service in the state legislature, Bouligny was a justice of the peace and, from 1840 to 1849, was recorder of mortgages for Jefferson Parish. Having become a resident of New Orleans when the City of Lafayette, where he lived, became part of that city, he was several times elected to the Board of City Assessors. He died, New Orleans on January 10, 1862 and is interred St. Louis Cemetery No. 1. Source: http://lahistory.org/site19.php
---

You Can Support this Site by Clicking on & Shopping from this Amazon Link -- and it won't cost you a penny more: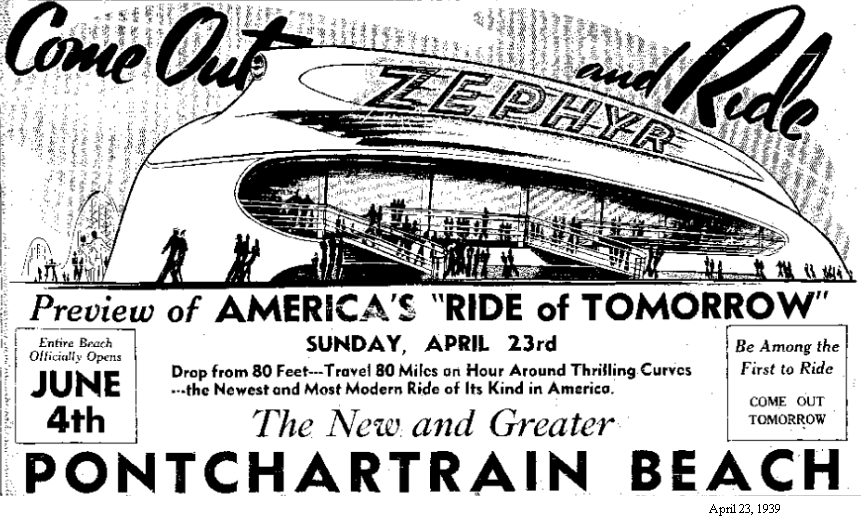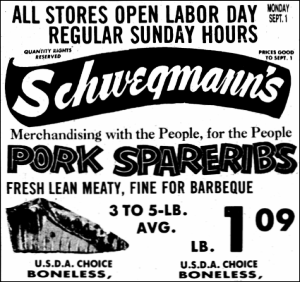 ---
Jacques Guillaume Lucien Amans, portraitist. Born, Maestricht, The Netherlands, 1801. Educated in France. Ex-hibited: Paris Salon, 1831-1837. Arrived in Louisiana with portraitist Jean Joseph Vaudechamp, ca. 1836. Opened Royal Street studio in New Orleans, 1837; bought Trinity Plantation, Ascension Parish. Married, March 18, 1844, Marguerite Azoline Landreaux of St. Charles Parish, La., daughter of Pierre Landreaux, politician and sugar planter, and Claudine Picou. Moved studio to 110 Bourbon Street, 1845. To avoid yellow fever, spent summer with Bringier family on Houmas Plantation and painted their portraits, 1846. Executed portrait of Zach-ary Taylor (q.v.) in Baton Rouge, 1848. Returned to France; settled on La Cour Levy property near Versailles, 1856. Portrait of New Orleans street vendor exhibited at Creole Exhibit in New Orleans, 1885-1886. Died, Paris, January 10, 1888. Bequeathed Trinity and La Cour Levy to sisters in Brussels, Belgium. J.L.S. Sources: The Historic New Orleans Collection, Encyclopaedia of New Orleans Artists, 1718-1918 (1987); M. L. Tucker, "Jacques G. L. Amans, Portrait Painter in Louisiana, 1836-1856," M. A. thesis, Tulane University, 1970; Historic New Orleans Collection, Hermitage Foundation Papers, Bringier Family Genealogy. From http://lahistory.org/site18.php
Jazzman Oscar Rouzon was born on January 10, 1912.
Nathaniel Burbank, journalist. Born, South Parsonfield, Me., April 14, 1838. Education: public schools, York County, Me. At age 15 went to work as a printer and learned the trade working for the Morning Star of Dover, N. H. Removed to Boston at age 18; worked for the Boston Herald. Claimed to have known Henry Wadsworth Longfellow, Oliver Wendell Holmes, John Greenleaf Whittier, and the Stowes. Civil War service: private, Company B, Fifteenth Massachusetts Infantry, 1863. Regiment ordered to New Orleans, 1863; promoted to lieutenant, Tenth United States Artillery; eventually appointed assistant adjutant general. Served under Generals Banks, Steadman, Sheridan, Rousseau, and Hancock. Remained in regular army several years after Civil War, ultimately attaining the rank of major. During postwar years, became interested in writing about conditions around him. Articles published in Boston Herald. After leaving army, went to work for New Orleans Republican, writing mainly about theatrical events. A few months before the Republican ceased printing, subject went to work for the Daily Picayune as managing editor succeeding George W. Lloyd. Subject served as managing editor and drama editor until death. Originated the column "Our Picayunes." Is said to have published over 3,000 columns of original matter during his career. Married Ella Burbank, a distant relative. No children. Died on a streetcar while en route to his office, New Orleans, January 10, 1901; interred Metairie Cemetery. G.R.C. Source: New Orleans Daily Picayune, January 11, 12, 1901. From http://lahistory.org/site19.php

The first steamboat to navigate the Mississippi River, the "The New Orleans," arrived at New Orleans from Pittsburgh on January 10, 1812.
George Edward Burch, academic, physician, editor. Born, Edgard, St. John the Baptist Parish, La., January 10, 1910; son of George Edward Burch, M.D. (d. 1930), and Lottie Edith Monroe. Education: Edgard High School, graduated 1927; attended Tulane University, 1927-1929; Tulane School of Medicine, 1929-1933. Married Vivian Ann Gerard, September 16, 1932. Four children. Interned at Charity Hospital, New Orleans, 1933-1934; became a three-year clinical fellow in internal medicine at Tulane and Charity, as well as assistant, 1934-1935, and instructor, 1935-1942, in the department headed by John Herr Musser (q.v.). Received B. S. degree, Tulane University, 1935. During service as instructor, launched academic career by selection as a Commonwealth Foundation Fellow in cardiovascular research at the hospital of the Rockefeller Institute for Medical Research, 1939-1941. In 1942 became assistant professor at Tulane; 1943, named associate professor. Four years later followed mentor as Henderson Professor and chairman of Department of Medicine, serving from October 7, 1947, to January 10, 1975. During that time he was physician-in-chief of the Tulane unit at Charity Hospital. Continued at Tulane as Emeritus Henderson Professor until his death. In other activities, served as captain, Louisiana National Guard, 1936-1940; captain, Medical Reserve Corps, U.S. Army, Tulane Base Hospital No. 23, 1940-1942. Editor, American Heart Journal for over 25 years; served on numerous editorial boards. Author of Hot Climates, Man and His Heart (1962). Other books on cardiology (1947), venous pressure (1950), spatial vector cardiography (1953), electrocardiography (1945, 1964, 1967), congestive heart failure (1954), digital plethysmography (1954), Clinical Measurement of Blood Pressure (1962), and Of Publishing Scientific Papers (1954) and Of Research People (1955). Pioneer work in using radioactive elements to study electrolyte turnover led to Gold Medal Award, American Medical Association, 1947. President, American College of Cardiology, 1968; membership on American Board of Internal Medicine, 1955-1962. After death awarded Scientific Achievement Award, American Medical Association. Died, New Orleans, April 15, 1986; cremated, ashes scattered over courtyard of Charity Hospital, New Orleans. J.P.M. Sources: Burch Papers, National Library of Medicine, Bethesda, Maryland; Burch's twelve books and over 800 published papers, Rudolph Matas Medical Library, Tulane University Medical Center; William C. Roberts, American Journal of Cardiology, LVIII (1986); Who's Who in America, 1976-77; New York Times, April 23, 1986; Orleans Parish Medical Society Bulletin (May, 1986); John Duffy, The Tulane University Medical Center … (1984). From http://lahistory.org/site19.php

On May 22, 2009, Betty Jefferson, Mose Jefferson, Angela Coleman, and Mose's longtime companion, former New Orleans City Councilwoman Renée Gill Pratt, were indicted for violating the Racketeer Influenced and Corrupt Organizations (RICO) Act. On June 5, 2009, all the defendants pleaded not guilty. Brenda Jefferson Foster is serving as a witness in the government's case against them. Mose Jefferson is also facing a separate trial for bribing Orleans Parish School Board president Ellenese Brooks-Simms. Archie Jefferson is a convicted felon. On July 28, 2009, United States federal judge Ivan L. R. Lemelle delayed the start of the racketeering trial to January 25, 2010. On January 10, 2010, Mose Jefferson was convicted of bribery and was sentenced to ten years imprisonment. On February 26, 2010, Betty Jefferson and Angela Coleman pleaded guilty to a single charge of conspiracy and were expected to testify for the government in the fraud and corruption trial against Mose Jefferson and Pratt.