December 9


---

Frank Davis Dies
December 9, 2013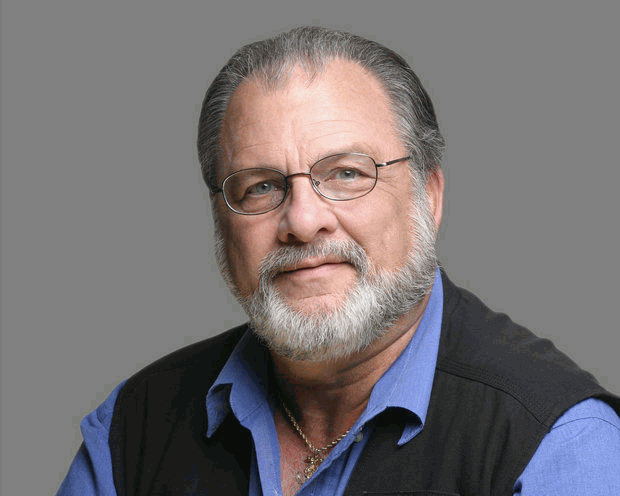 Photograph from the Times-Picayune Archive
Beloved writer, cook, broadcaster, and lover of New Orleans, Frank Joseph Davis passed away on December 9, 2013. He served New Orleans television station WWL-TV and its radio affiliate WWL-AM, from 1974 until his health-related retirement in 2011. Davis's inaugural broadcast responsibility was a live sportsman's radio talk show, following a brief career with the Louisiana Department of Wildlife and Fisheries. His journalistic style shifted to on-air featured stories and interviews as his subject matter expanded from fishing in southeast Louisiana to the New Orleans Mardi Gras and the cuisine of New Orleans. His outdoor sportsmen's reports tied together south Louisiana cuisine with the sport of fishing in a way that was said to be pioneering. Davis perennially covered Mardi Gras festivities for local television audiences from a St. Charles Avenue broadcast booth. His death was due to Chronic Inflammatory Demyelinating Polyneuropathy, a rare autoimmune disease.
Davis authored several cookbooks and other reference guides to the cuisine of New Orleans and to South Louisiana seafood. His culinary legacy included "bronzing", a toned-down version of blackening. He invented the "Strictly N'Awlins" series of seasonings. Davis's culinary papers were donated to the Southern Food and Beverage (SoFab) Culinary Library and Institute subsequent to his death.
In 2014, the Louisiana State Legislature named the I-10 Twin Span Bridge that links Orleans Parish and St. Tammany Parish over the eastern end of Lake Pontchartrain the "Frank Davis 'Naturally N'Awlins' Memorial Bridge". This is an area where Davis often fished. (Wiki)
Frank's books:
---

If you have enjoyed these daily updates, please consider these books by Catherine Campanella for your holiday gift giving:
---
Stan Rice (November 7, 1942 – December 9, 2002), was a Professor of English and Creative Writing at San Francisco State University. In 1977 he received the Academy of American Poets' Edgar Allan Poe Award for Whiteboy, and in subsequent years was also the recipient of the Joseph Henry Jackson Award as well as a writing fellowship from the National Endowment for the Arts.Rice retired after 22 years as Chairman of the Creative Writing program as well as Assistant Director of the Poetry Center in 1989. It was the death of he and his wife, Anne Rice's daughter Michele (1966–1972), at age six of leukemia, which sparked Stan Rice's becoming a published author. His first book of poems, based on his daughter's illness and death, was titled Some Lamb, and was published in 1975. He encouraged his wife to quit her work as a waitress, cook and theater usher in order to devote herself full-time to her writing, who both eventually encouraged their son, novelist Christopher Rice, to become a published author as well. Rice, Anne, and son Christopher moved to Garden District, New Orleans in 1988, where he eventually opened the Stan Rice Gallery.
Ralph J. Bunche (August 7, 1903 – December 9, 1971) was an American political scientist, academic, and diplomat who received the 1950 Nobel Peace Prize for his late 1940s mediation in Palestine. He was the first African American and person of color to be so honored in the history of the prize. He was involved in the formation and administration of the United Nations. In 1963, he was awarded the Medal of Freedom by President John F. Kennedy. Bunche Village and Ralph Bunche school in Metairie are named for him.
Golf sponosors from around the coutnry met in New Orleans on December 9, 1969 to form the American Golf Sponsors, Inc. (AGS).
Photo of Oak Place from North Tonti Street to North Rocheblave Street "before" Paving Lien-3rd Phase; asphault surfacing completed December 9, 1958.
Photo of Councilman Victor Schiro at a Lighting Dedication, St. Bernard Ave., December 9, 1955.

Amédé Ardoin (March 11, 1898 – November 3, 1942) with fiddle player Dennis McGee, was one of the first artists to record Cajun music on December 9, 1929 for Columbia Records in New Orleans.
Jessie Hill (December 9, 1932 — September 17, 1996), R&B and Louisiana blues singer and songwriter is best remembered for the song "Ooh Poo Pah Doo".
Lakewood Country Club hosted the New Orleans Cup golf tournament on December 9, 1925.
During World War I, the use of electicity in New Orleans was limited. On December 9, 1919 Charles T. Bevan, Local Fuel Administrator and John S. Bleecker, General manager of the New Orleans Railway and Light Company announced that federal restrcitions had been dropped and that New Orleanians would once again recieve unlimited electrical energy. The electrical facility had just recently been converted from a coal-burning to an oil-burning plant.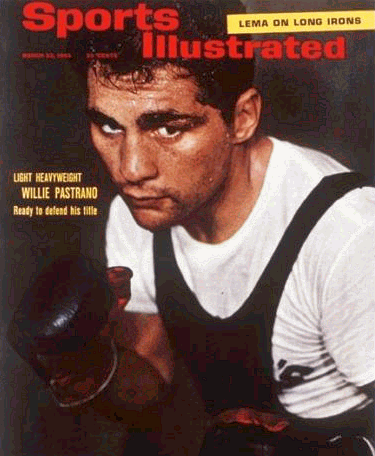 Willie Pastrano Passes Away
December 9, 1997
Born in New Orleans on November 27, 1935, boxer Wilfred "Willie" Raleigh Pastrano was the light-heavyweight boxing champion of the world from 1963 until 1965.
A close friend of boxer Ralph Dupas, as kids they trained under Coach Ernest "Whitey" Esneault at St. Mary's Italian gym on Chartres Street in the French Quarter. The first mention of Pastrano in the Times-Picayune reported his upcoming bout for the Southern AAU boxing charmpionship at Buras Auditorium on June 1, 1951, representing St. Mary's CYO. He weighed 135 pounds. Several months later, he made his professional debut at age 16 on September 8, 1951 against Leo Bayard at Municipal Auditorium.
As a pro he was managed by Angelo Dundee and often sparred with Dundee's greatest champ, Cassius Clay/Mohammad Ali. Pastrano won the light heavyweight championship on June 1, 1963 (exactly 12 years after his bout at Buras) against Harold Johnson in a 15 round decision at the Las Vegas Convention Center. He held the title by defeating Argentine's Gregorio Peralta with a technical knockout in the fifth round at the Municipal Auditorium on April 10, 1964, and again on November 30, 1964 at King's Hall in Manchester, England in an 11 round TKO.
Pastrano appeared on the cover of issue of Sports Illustrated with the caption reading "Light Heavyweight Willie Pastrano Ready to Defend His Title" against Jose Torres at Madison Square Garden. He lost that title on March 30, 1965 in a 9th round TKO, and never fought professionally again.
Willie Pastrano died n New Orleans on December 9, 1997 at the age of 62.