November 15
---


---
---

The Oldie King Plays His First Song
Bob Walker, November 15, 1965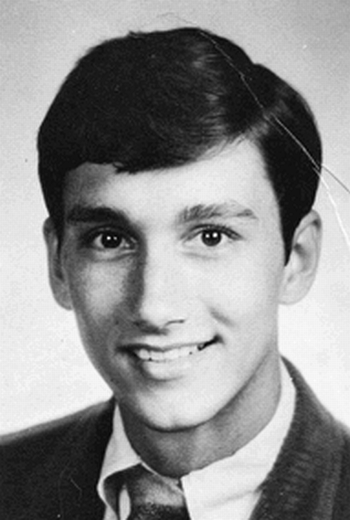 Before you saw Frankie, Johnny, or The Special Man on the television commercial which was blasted into your home in 1989 you heard a familiar voice while a photo of the furniture store was displayed. That was Bob Walker – the legendary "Oldies King" of radio fame.
On November 15, 1965 he played the first song (Seventh Son by Baton Rouge's own Johnny Rivers) on the first broadcast of student operated WLSU radio. He called his show Bob Walker's Wax Museum and played oldies, even back then. After 45 years in radio Bob said, when speaking of his affinity for "the oldies", "It'll probably follow me to my grave". Ironically, exactly one year later WTIX-FM first went on November 15, 1966 as KLEB-FM.
Walker began his professional career in radio in 1965 at WNNR, spent a year at WSMB, and moved to WTIX-AM 690 in 1967. By 1968, the 22 year old's Afternoon Drive show was one of the top five in the nation. In 1979, at age 32, while working for WTIX he said "My nickname around here is the Oldies King".
Robert Mitchell became Program Director in 1968, and the station had over 100 gold 45's and LP's on the wall for groups and singers we "broke" like Dr. John, Tony Orlando and Dawn, Sonny & Cher, Roberta Flack, the Fifth Dimension, etc. by the 80's.
Bob says that in 1973 WTIX introduced Malcolm John "Mac" Rebennack, Jr. to the world as "Dr. John The Night Tripper" with "Right Place, Wrong Time" and that in 1975 he "broke" the three-year old version of Second Line by Stop Inc. (1972) during our Mardi Gras remote broadcast. "The crowds around our station van went wild. The Second Line had been re-born". During the Carnival Day broadcast that same year Bob premiered "They All Ask'd For You" by the Meters from from a Fat City Parking Lot.

Pictured here at a reunion of local radio figures are (left to right) Bobby Reno, Bob Mitchell, Don delaHoussaye, WTIX GM Bill Engel, Joe Culotta, "Pal Al" Nassar, Skip Broussard, and Bob Walker. (Courtesy of Bob Walker.)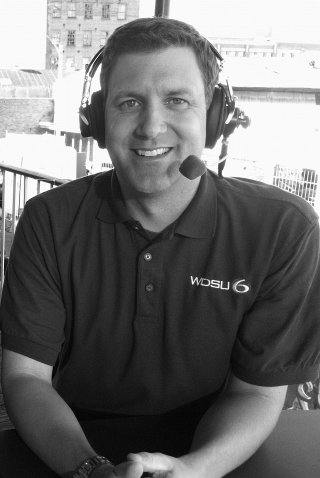 Second Generation On the Air
Walker said that in1980, when he began hosting WTIX Original Oldie Hour at noon daily, "All the legendary '60's local singers were 'dead '(figuratively) and long forgotten". So he devoted every Thursday to feature the great ones. "WTIX and the Oldies Hour were personally responsible for restarting the careers of Irma Thomas, Ernie K-Doe, Benny Spellman, Tommy Ridgley, Oliver Morgan, the Dixie Cups, John Fred, and the Nevilles [individually and as a group]. Mardi Gras Mambo by Art Neville & the Hawketts was literally forgotten. We were so successful, as written up in the trade mags like Billboard and Cashbox that every major market had most minor markets popped up with an oldies station". "
In 1986, when WTIX dropped most local programming by hooking into "Solid Gold" produced by Dallas based Satellite Music Network, Bob's dissatisfaction with that decision led him to leave the station. That year he moved to 990 AM – WYAT, which billed itself as "The Oldies Channel". After a post-Katrina return to WTIX he retired from radio in 2006.
You can catch him now on television (Treme) and movies (with Will Ferrell, DAn Ackroyd, BRooke Shields, Virginia Madsen, Daryl Hannah, Wanda Sykes, Jeremy Irons, Emma Thompson, Tim Robbins, and Brad PItt to name a few). And you can try to keep up with him by visiting his website at walkerpub.com and by viewing his facebook page.
To help make ends meet while his children were growing up, Bob took on a variety of DJ gigs at weddings, parties, and reunions. His son Scott, as a young teen, helped carry and set up the then bulky audio equipment He too, got the bug to speak before an audience. By age 15 Scott was doing his own gigs while also working as a weekend DJ on Oldies 106.7. Scott attended the University of Southern Mississippi, majored in Broadcast Journalism, and began a career in television – working while still a student at a Hattisburg station. After a variety of moves to several southern stations the sports announcer turned to news. He is now as a familiar a face in the greater New Orleans area as his dad is a familiar "voice". Metairie born Scott Walker is the Emmy-nominated news anchor for WDSU News. (Courtesy of Scott Walker.)
From Legendary Locals of Metairie
by Catherine Campanella.
---
---

---
The Central City Branch of the New Orleans Public Library opened in the Mahalia Jackson Childhood and Family Learning Center on November 15, 2010.
In the wake of Hurricane Katrina, Saints owner Tom Benson spoke to press following an NFL owners' meeting on November 15, 2005 at which he reiterated that the team is not for sale, but also stated that other NFL owners, along with Tagliabue, were working with him to keep the team in New Orleans.
Kathleen Babineaux Blanco defeated Bobby Jindal to become the 54th governor of Louisiana on November 15, 2003. Blanco led with 51.95% of the vote.

Groundbreaking for the renovated American Can Company was held on April, 1, 2000. The grand opening occurred on November 15, 2001. The American Can Renewal Project was the conversion of the historic American National Can Company's abandoned and blighted factory complex into a $43.5 million mixed-use project consisting of commercial/retail space and parking on-site for approximately 361 cars. Of the 270 units, 214 werer intended to rent at market rate, and the remaining 56 units dedicated to moderate income residents. The project was to be a certified historic rehabilitation requiring adherence to the strict guidelines of the National Park Service and the United StatesDepartment of the Interior. For the project, the City of New Orleans received $5,100,000.00 in Section "108" Loan Guarantee and a $1,000,000.00 Brownfield Economic Development Initiative (BEDI) loan in gap financing.
The November 15, 1996 episode of CBS television's Mr. and Mrs. Smith (starring Scott Bakula and Maria Bello) titled "The Big Easy Episode" featured the Smiths posing as "spin doctors" for a New Orleans senator who is involved in a scandal where his girlfriend is accused of selling defense secrets to Iraq (LOL).

Pride Air, based out of New Orleans International Airport, began operations on August 1, 1985. Due to increased competition from Continental Airlines in the New Orleans market in tandem with low initial passenger loads, Pride Air suspended operations on November 15, 1985, only three months after it began flying.
The Doobie Brothers hit "Black Water", released on November 15, 1974, features its composer Patrick Simmons on lead vocals. Simmons credited his writing the song to making his first visit to New Orleans when the Doobie Brothers toured the southern States in the early 1970s. He said, "When I got down there it was everything I had hoped it would be...The way of life and vibe really connected with me and the roots of my music." Having earlier constructed the song's basic guitar lick Simmons completed "Black Water" on the basis of the experience of his introduction to New Orleans: the lyrics Well if it rains, I don't care - Don't make no difference to me/ Just take that street car that's goin' uptown specifically reference a streetcar journey Simmons made on a rainy day to the Garden District to do his laundry.
Two exhibition games were played at the beginning of the NORD Bantam football season in 1947 – one before the Tulane-Auburn game on October 25 and a second before the Tulane-Florida game on November 15. Regular games during the season were played at the "Recreation Stadium" (later named Harrell Stadium) at the corner of South Claiborne and Leonidas and at City Park Stadium. View photo. The department of recreation had organized two six-team leagues, one in the 100-pound class and the other in the 125-pound class. Teams were furnished with competent coaches and all necessary equipment.
Born in New Orleans on November 15, 1930, Harold Joseph Bevan played Major League Baseball for the Pittsburgh Pirates in 1961 and later become a scout for the Atlanta Braves. He died from a kidney infection in New Orleans at the age of 37 on October 5, 1968.
Weiss, Dreyfous and Seiferth submitted plans for the Jung Hotel at 1500 Canal Street on November 15, 1927.
Born in New Orleans on November 15, 1921, James Edward "Jimmy" Fitzmorris, Jr. was a Democratic member of the New Orleans City Council from 1954–1966 and the Democratic Lieutenant Governor from 1972–1980. He was the first full-time lieutenant governor in state history, and in his first term, prior to implementation of the Constitution of 1974, he was the last lieutenant governor whose duties included presiding over the Louisiana State Senate. In 1950, he was named "Outstanding Young Man of New Orleans". In 1999, Fitzmorris was inducted into the Louisiana Political Museum and Hall of Fame and, in 2001, he was honored by the naming of the "Jimmy Fitzmorris Presidential Suite" at the New Orleans Sheraton Hotel. He served on the New Orleans Board of Public Welfare andwas a member of the Chamber of Commerce of Greater New Orleans. He has won the "Leadership Award" of the Leukemia Society. In his early years as lieutenant governor, he was chairman of the state employees division of the United Way.
Jazz clarinetist and saxophonist Achille Joseph Baquet, born in New Orleans on November 15, 1885, was an early musician on the New Orleans jazz scene. His father, Theogene Baquet, led the Excelsior Brass Band. His brothers, Harold and George, were both musicians. He learned clarinet from Luis Tio, and played with the Original Dixieland Jazz Band, Papa Jack Laine's Reliance Brass Band, and the Happy Schilling Dance Orchestra. Baquet's credits as a composer include "Why Cry Blues", written with Jimmy Durante. He is also thought to have co-written "Livery Stable Blues" with Yellow Nunez. He died on November 20, 1956 (or 1955).
FENNER, Charles Erasmus II, attorney, broker, humanitarian. Born, Guatemala City, Guatemala, September 4, 1876; son of the American consul Darwin Ponton Fenner and Amanda Logan. Removed to New Orleans at age 12 after death of father. Education: Tulane University, graduated 1896; University of Virginia, law degree, 1898. Married Virginia Schriever of New Orleans. Children: Virginia (b. 1905), Darwin Schriever (q.v.), and Laura (b. 1912). Career: practiced law in New Orleans, 1898-1901; became a brokerage clerk; was partner in brokerage firm of Fenner and Solari, 1905-1915; co-founded firm of Fenner and Beane which became a member of the New York Stock Exchange in 1922; firm became Merrill Lynch, Pierce, Fenner and Beane in 1941; by 1963 Merrill Lynch, Pierce, Fenner and Smith was the nation's largest brokerage firm; was vice president and a voting stockholder of the firm; president, New Orleans Cotton Exchange, 1935-1937; founding member of International House; president of Audubon Park Commission; vice president and president of Southern Eye Bank, third eye bank set up in the nation; president, Eye, Ear, Nose, and Throat Hospital in New Orleans; devoted half his time to that hospital during World War II; helped promote its post-war expansion; named by the American Hospital Association in 1948 as one of the fifty laymen who had contributed most to the health of the American people; received the Times-Picayune Loving Cup, 1948, for outstanding service to the city; received a forty-year service award from the Eye, Ear, Nose, and Throat Hospital in 1952. Member: Paul Morphy Chess Club, Lake Shore Club, Episcopalian church, Krewe of Rex; was king of New Orleans Mardi Gras, 1939. Died, November 15, 1963, at country home in Slidell, La.; interred Metairie Cemetery, New Orleans. J.B.C. Sources: New York Times, obituary, November 16, 1963; New Orleans Times-Picayune, November 16, 1963; Charles L. Dufour, Darwin Fenner, a Life of Service (1984). From http://lahistory.org/site.php?pageID=23
Captain Dominique You, the pirate, well known for his courage and intrepidity, cherished and esteemed by every American and mostly by every native of Louisiana for the signal services which he rendered this State and the Union during the invasion of the British, died the following year, November 15, 1830. He was never favored by fortune and died almost in want, but no sooner did his death become known to the members of the City Council, then they hastened to pay the sacred debt which the city owed this brave man for his efforts, by furnishing him with a suitable funeral which took place from his residence corner Mandeville and Love Street. He is buried in St. Louis Cemetery number two.