---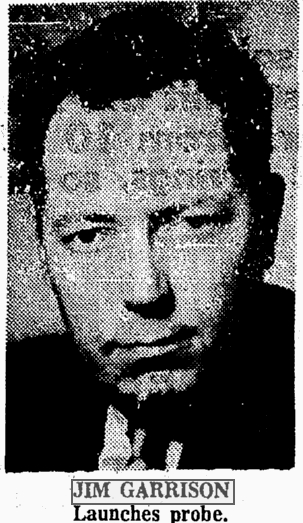 Jim Garrison Announces JFK Assassination Investigation
February 18, 1967
On February 17, 1967, the New Orleans States–Item broke a story that district attorney Jim Garrison had filed vouchers with the city, having spent over $8000 investigating the assassination of President Kennedy. On February 18, Garrison announced at a press conference, "We have been investigating the role of the city of New Orleans in the assassination of President Kennedy, and we have made some progress — I think substantial progress.… What's more, there will be arrests."
The investigation began when Jack S. Martin, a private investigator who worked for Guy Bannister's private investigation office in New Orleans, told reporters and authorities that a man named David Ferrie may have been involved in the assassination. Martin told police that Ferrie "...was supposed to have been the getaway pilot in the assassination." He said that Ferrie had outlined plans to kill Kennedy and that Ferrie may have taught Oswald how to use a rifle with a telescopic sight. Martin claimed that Ferrie had known Lee Harvey Oswald from their days in the New Orleans Civil Air Patrol, and that he had seen a photograph, at Ferrie's home, of Oswald in a Civil Air Patrol group. The end result of Garrison's investigation was the arrest and trial of New Orleans businessman Clay Shaw in 1969, with Shaw being unanimously acquitted less than one hour after the case went to the jury.
Photo from the February 18, 1967 edition of the Times-Picayune.
---

You Can Support this Site by Clicking on & Shopping from this Amazon Link -- and it won't cost you a penny more: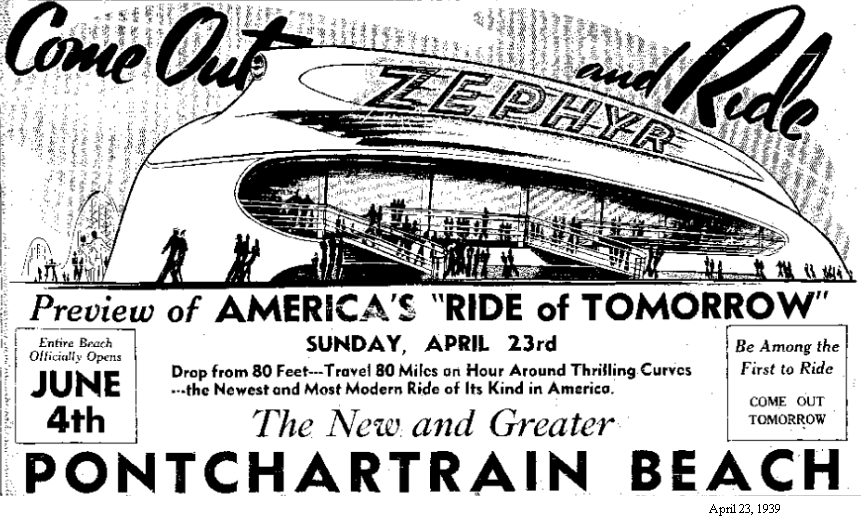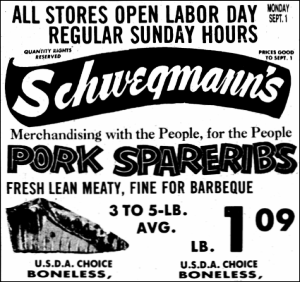 In December 2005 the Tulane University board of directors announced that the university would be reorganized on July 1, 2006, to accommodate needed changes due to losses following Hurricane Katrina. The board also approved the recommendation of a special Tulane Renewal task force to name a revised, co-educational, single undergraduate college -- Newcomb-Tulane College. The new college within the university is not strictly a successor to Newcomb College. Arguing the "renewal" plan violated the donor's original intention of the gift, Newcomb's heirs filed and lost two suits against the university to invoke the restrictions of Newcomb's lifetime gifts and bequest in her will. The university stated that by naming Tulane her universal legatee in her will, Josephine Louise Newcomb placed no conditions on the use of her donations, but entrusted her gifts to the discretion of the Administrators of Tulane University. In 2008 Susan Henderson Montgomery, a great niece of Josephine Louise Newcomb and the plaintiff claiming to be her successor, after losing in New Orleans civil district court, appealed to the state. On October 13, 2010, a state appeals court sided 3-2 with Tulane University. On February 18, 2011, the Louisiana Supreme Court voted, 4 to 2, with one abstention, to let a lower court's ruling in favor of Tulane stand.
Guitarist and singer Fird "Snooks" Eaglin, Jr, born in New Orleans on January 21, 1936, passed away on February 18, 2009. He was also referred to as Blind Snooks Eaglin in his early years. His vocal style is reminiscent of Ray Charles; in the 1950s, when he was in his late teens, he would sometimes bill himself as "Little Ray Charles". Generally regarded as a legend of New Orleans music, he played a wide range of music within the same concert, album, or even song: blues, rock and roll, jazz, country, and Latin. In his early years, he also played some straight-ahead acoustic blues. His ability to play a wide range of songs and make them his own earned him the nickname "the human jukebox." Eaglin claimed in interviews that his musical repertoire included some 2,500 songs
On February 18, 1954 the ground was broken for Veterans Highway. John J. Holtgrove, president of the Jefferson Parish Police Jury manned a tractor while other officials and workers looked on. Moss laced swamp cypresses bounded the area where the workmen began paving the highway. Although Old Metairie and Bucktown near the lake-shore were well populated the majority of Metairie was still unsettled. From the late 1950s to the 1970s many suburbs would spring up from this boggy land which had been drained and ready for development. But the population of Jefferson Parish had reached 50,000 and it was then recognized by the U.S. Post Office Department as an independent community with a First Class post office. #160 and #16mt
The Napoleon Avenue streetcar which first ran on February 4, 1850, made its final trip on February 18, 1953. Like the Louisiana Line, the original Napoleon Ave. line was a branch line of the New Orleans & Carrollton, running on Napoleon from St. Charles Ave. to the river at Tchoupitoulas. Unlike the Louisiana, it was extended to Canal Street when electrified in 1893. A second line, popularly known as the Royal Blue Line, was opened on January 1, 1903 from St. Charles out to the end of the Avenue at Broad Street. The two were combined in 1906. With the Shrewsbury Extension on Metairie Road, which operated from 1915–1934, this was the longest streetcar line in New Orleans. Its routing was as follows: on Napoleon Ave. from Tchoupitoulas to S. Broad, then turning right onto S. Broad, left onto Washington Ave. (running between the street and the Palmetto-Washington drainage canal), right onto S. Carrollton Ave., left onto Pontchartrain Blvd. (this would now be impossible due to the presence of the Pontchartrain Expressway / I-10), left onto Metairie Rd., then zig-zagging through several Old Metairie streets to a terminus at Cypress and Shrewsbury Rd. (now Severn Ave.).
"Soul Queen of New Orleans", our beloved Irma Thomas, was born on February 18, 1941 in Ponchatoula. In 2007, she won the Grammy Award for Best Contemporary Blues Album for After the Rain, her first Grammy in a career spanning over 50 years.
The Maestri Bridge (originally known as the Pontchartrain Bridge and later as the Watson-Williams Pontchartrain Bridge and the Five Mile Bridge) carries U.S. Route 11 across Lake Pontchartrain between New Orleans and Slidell. The bridge opened on February 18, 1928 as the first permanent crossing of Lake Pontchartrain. The 4.78-mile (7.69 km) bridge was the longest concrete bridge in the world upon completion. The bridge is 35 feet (11 m) wide and has 2 draw spans for passing vessels and barges. The bridge was originally a toll facility, costing $1.25 for a vehicle with one driver, plus $0.10 for each additional passenger.
On February 18, 1924, Armond (A.J.) Piron's New Orleans Orchestra recorded Lou'siana Swing, written by Peter Bocage and Piron. It is believed to be the first use of the term "swing" in a recording.
With addresses by the governor, the mayor, and the superintendent of public schools of New Orleans, the twelfth annual conference of the National Congress of Mothers opened in New Orleans on February 18, 1909.
BAYON, Jerome, printer, newspaper publisher. Born, New Orleans, 1807; son of Gilbert Bayon and Adelaide Souty. Married Julie Félicité D'Aquin of New Orleans (marriage contract dated September 11, 1828). At least three children: Adele (d. 1837), Jules (1833/1834-1864), Henry. Employed as printer, 1824-1830; part owner, New Orleans Bee, 1830-1831; sole proprietor and publisher, New Orleans Bee, 1831-1839; founded and published the Louisianian, 1839-1840; printed Le Propagateur Catholique, 1842-1843; published Louisiana Courier, 1843-1849. Followed various occupations, including customs official and appraiser, 1850-1880. Died, New Orleans, February 18, 1880; interred St. Louis Cemetery II. F.M.J. Sources: Charles R. Maduell, Jr., Marriage and Family Relationships of New Orleans, 1820-1830 (1969); New Orleans Bee, February 3, 1837, July 8, 1864; obituary, February 19, 1880; New Orleans city directories. From http://lahistory.org/site19.php
CIRILLO DE BARCELONA, bishop. Born, Barcelona, Spain, January 25, 1731; son of Antonio Sieni and Alexandra Flannings. First Roman Catholic bishop ever to set foot on any part of what is now the continental USA. Joined Capuchin Order, November 14, 1748; ordained priest and engaged in missionary and pastoral work in Mexico, 1752-1772. Appointed superior of the Spanish Capuchins in Louisiana, 1772. Accused the French Capuchins still in New Orleans of flagrant abuses and corruption. Assumed pastorate of St. Louis Church, New Orleans, 1776, and named vicar general for the bishop of Santiago, Cuba, in Louisiana. In 1781 Father Antonio de Sedella (q.v.) arrived in New Orleans and joined the parish staff. Father Cirillo in West Florida, 1780-1781. Charles III of Spain nominated Cirillo, 1782, as auxiliary bishop of Santiago (bishop of Tricali) with residence in New Orleans. Cirillo began signing as Obispo Electo in 1783. Pius VI approved nomination in 1784 and Cirillo consecrated bishop in Havana, March 6, 1785. Conflict over salary with Bishop Echeverria of Santiago. Returned to New Orleans on August 1, 1785, and made initial visitation of all the Louisiana parishes. Returned to Havana on hearing of Echeverria's poor health. Rebuked by Echeverria for leaving his post and deprived of the pastorate of St. Louis Church, which was given to Father de Sedella. Crown ordered Cirillo to return to Louisiana on May 17, 1787, and again on March 26, 1788. Arrived in St. Augustine, Fla., July 18, 1788. Conflict with Father de Sedella because the latter was dealing directly with Bishop Trespalacios (newly created bishop of Havana). Sedella appointed Commissary of the Holy Office on February 10, 1786. Cirillo and Governor Miró alarmed. Sedella's appointment suspended and Cirillo instituted proceedings against him charging him with "incredible abuses". Sedella deported to Spain after receiving another commission from the Inquisition dated December 5, 1789. Cirillo continued his procedures against Sedella for which he was censured by Trespalacios. Father Joaquin de Portillo, another Capuchin sent to replace Cirillo in 1790. Conflict now between Cirillo and de Portillo, the latter being shortly replaced by a secular priest Theodore Tirso Henrique Henriquez. Cirillo officially recalled in 1790 but remained in Louisiana. Founded ecclesiastical parishes at Baton Rouge (St. Joseph) and Plattenville (Assumption) in 1793. Date of return to Cuba uncertain, probably 1793/94. Trespalacios did not pay his pension. Left for Spain. Sought to obtain a new episcopal appointment from the crown and payment of his arrears in salary. Died in obscurity at Villanueva y Geltru in Catalonia, February 18, 1809. Source: http://lahistory.org/site20.php