---

The Rock of New Orleans Becomes Rush Radio
April Fool's Day 2008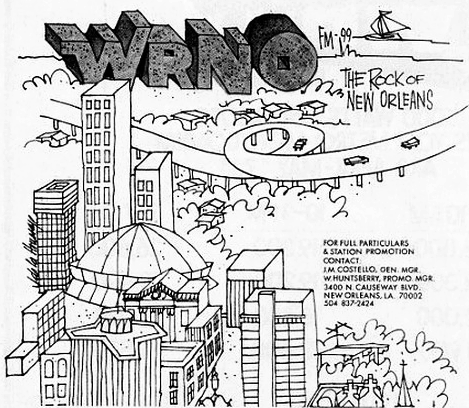 WRNO radio first hit the airwaves on the air October 17, 1967. Although its previous slogan was "We're the Rock of New Orleans," the station's call letters stand for "Westbank Radio New Orleans." The station operated a popular business selling rock t-shirts, records and other music related items called the WRNO "Rock Shop" on the ground level of the studio. Since its inception in 1967, WRNO endured many incarnations with different rock music formats, finally adopting the Classic rock format in 1997. On the right is a 1974 print advertisement.
WRNO was also home to a popular shortwave radio service in the 1980s and 1990s called WRNO Worldwide, now owned by a Christian broadcaster. On November 13, 2006, at 4:00 AM, after signing off with The Doors' "The End," WRNO flipped to an interactive Talk radio format as "The New 99.5FM.com." As explained in the official mission statement posted at its website, "The station is committed to providing listeners with everything they need to know on the radio at 99.5 FM and on demand at thenew995fm.com." On the same day Sister station KHEV would pick up "the Rock of New Orleans" slogan and use it as their new slogan for their flip from gospel to Active Rock.
On April 1, 2008, the station switched to "Rush Radio," all day repeats of The Rush Limbaugh Show and a tape loop of Rush's theme song, the instrumental from My City Was Gone by The Pretenders, during times when the show was not playing. The stunt was to celebrate the acquisition of the show from longtime affiliate WWL. The station resumed its regular schedule on April 7.
The Limbaugh program had previously aired on WRNO Worldwide, which Limbaugh called "The EIB World Service" on the air (in joking reference to the BBC World Service). The stations are no longer co-owned.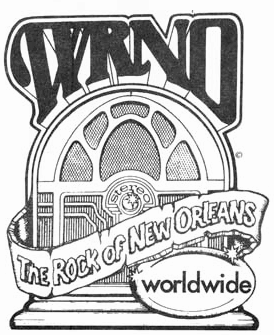 Notable programming includes Jim Bohannon's America in the Morning, Denny Schaffer on The Denny Schaffer Show, Glenn Beck Program, The Rush Limbaugh Show, The Sean Hannity Show, John Osterlind, Mark Levin, and George Noory. Osterlind was known as "Ozone" during stints at WAAF Worcester MA and WRKO Boston MA.
Notable station alumni include Bill Burkett, E.Alvin Davis, Joe Clark, Bobby Reno (now on WTIX FM owned by Michael Costello, Joe's brother), Captain Humble, Doug Christian, and Russ Boney.
WRNO alumni also include former PD Michael Costello "Michael In The Morning"/"M&M" (brother of late WRNO founder/owner Joseph Mark Costello III); Jim White; DJ-turned-actor John Larroquette ; Soxless Scott Seagraves; Jeff "JD The DJ" Douglas, famous for his "Rock 'n' Roll Flight To Midnight"; Tom Owens; Jimbo Roberts :Johnny Tyler; "Weerd" Wayne Watkins; Mary London; Lyn Taylor (Now a Program Manager at CBS Radio Detroit); and writer-producer Vance DeGeneres. (Douglas and Costello are currently jocks at WTIX-FM, which Costello is owner.) Steve Suter (Now on Magic 101.9) did the Morning show with sidekick Kevin Carlile. They became the "Morning Dudes" are were hired away to Baton Rouge after 2 years.' (From http://en.wikipedia.org/wiki/WRNO-FM)
---

You Can Support this Site by Clicking on & Shopping from this Amazon Link -- and it won't cost you a penny more: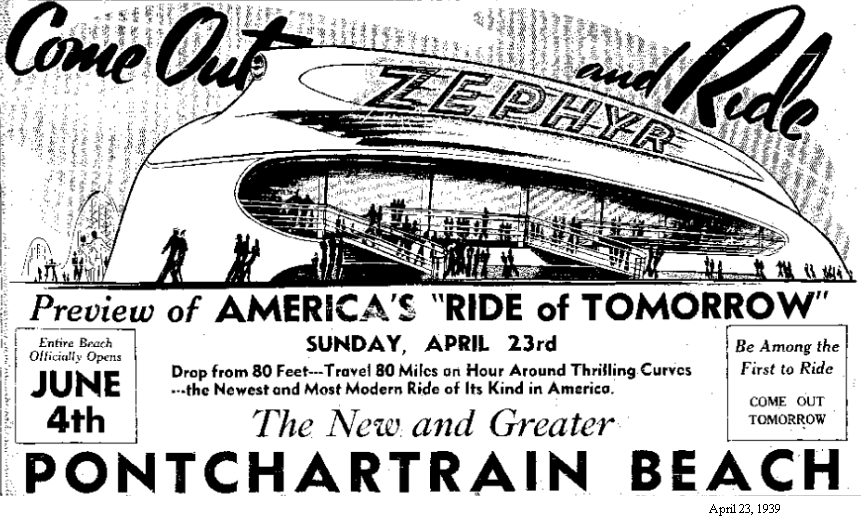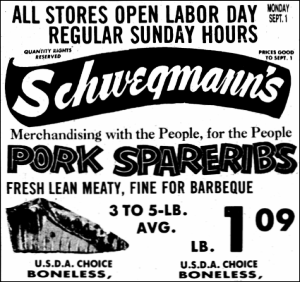 Wayne Mack (May 22, 1924 – April 1, 1993) was host of 1960s WDSU-TV, Channel 6, New Orleans, Louisiana children's show that showed the "Three Stooges" shorts. His on screen persona was the "Great McNutt" and he dressed in movie director's garb, along with a large megaphone. His big line was "Lights, camera, action, start the cotton pickin' show!" just prior to the start of the short subject. In the Three Stooges movie "The Outlaws is Coming" he played Jesse James. As in most early day television stations he played several on screen parts, including co host of the "Midday" show, an electronic magazine program, as well as sportscasting in the local evening news. Mack also called radio play-by-play of the New Orleans Saints from 1975 to 1981. A flavor for Mack's broadcast style is provided by WDSU-TV. Mack, together with fellow New Orleans sportscasters Hap Glaudi and Buddy Diliberto, provided the New Orleans television market with a unique and distinctive repertoire of sports broadcasters. The three New Orleans sportscasters were discussed together by New Orleans journalist Bill Baumgarner. (WIKI)
On
April 1, 1854
, a memorable horse race was held at the famous Metairie Course. The race, advertised as "The Great State Post Stakes," became a state rivalry between Louisiana and Kentucky. Though there were four horses from four southern states, the Louisiana and Kentucky horses were on the lips and the tips of the pens of writers throughout the U.S. The Louisiana-bred entry was Lecomte, from the stable of Thomas J. Wells, owner of a plantation near Alexandria. Representing Kentucky was a horse name Lexington. Everyone who was anyone was on hand for this great event – governors, mayors and congressmen from numerous states, business and professional elite, along with none other than U.S. President Millard Filmore, who stated, "There is no way I would miss this great sporting event." A match race in those days was a grueling test of speed and endurance in four-mile heats, with the winner being the horse with the best time in the three runnings. On this day, the track was muddy, and Lexington's victory was considered by many a freak. A rematch was demanded. This time Lecomte was not only the winner but won in record time. Again there were calls for a rematch. On April 14, 1855, Tom Wells, owner of Lecomte, challenged Lexington in a head-to-head "rubber" match, with the winner being awarded $20,000. This time there was no question; Lexington was declared the winner, with a time of 7:23 3/4. When it was all over, it was heard in the crowd, "Besides the $20,000 purse, there were surely some plantations that changed hands today." The race of April 14, 1855, was the last for both horses. They both gave great enjoyment to many when they competed. Even though it is more than 140 years since their last race, they are both still remembered. Lexington's skeleton can be seen today properly mounted in the Smithsonian Institute, Washington, D.C. Lecomte is remembered through a town located south of Alexandria that was named in his honor, even though the name was misspelled – LECOMPTE. Source: Buddy Stall at http://clarionherald.org/19990805/stall.htm
Groundbreaking for the renovated American Can Company was held on April, 1, 2000. The grand opening occurred on November 15, 2001. The American Can Renewal Project was the conversion of the historic American National Can Company's abandoned and blighted factory complex into a $43.5 million mixed-use project consisting of commercial/retail space and parking on-site for approximately 361 cars. Of the 270 units, 214 werer intended to rent at market rate, and the remaining 56 units dedicated to moderate income residents. The project was to be a certified historic rehabilitation requiring adherence to the strict guidelines of the National Park Service and the United StatesDepartment of the Interior. For the project, the City of New Orleans received $5,100,000.00 in Section "108" Loan Guarantee and a $1,000,000.00 Brownfield Economic Development Initiative (BEDI) loan in gap financing.