---

Lakeview Theater Opens
January 28, 1942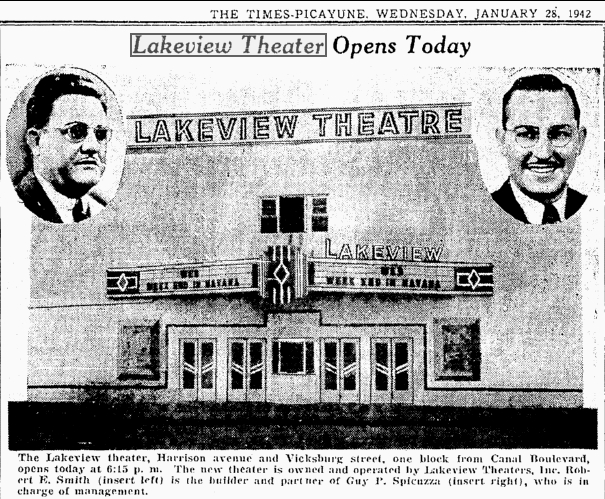 With 700 seats and a parking lot able to accommodate 300 cars, the Lakeview Theater became the first movie house in Lakeview when it first opened its doors on January 28, 1942 at 6:16 P.M. to feature Alice Faye and John Payne in "Week-End in Havana". The 20th Century Fox Technicolor film also starred Carmen Miranda, and Cesar Romero and included the tunes "The Man with the Lollipop", "Romance and Rhumba", "Tropical Magic", The Nango", and "Week-End in Havana". Also showing that evening was the movie "Welcome the Stranger" and the latest newsreel. Located at the corner of Harrison Avenue and Vicksburg Street (one block from Canal Boulevard), it was built by contractor Robert E. Smith who was the owner/partner of Guy P. Spicuzza who managed the theater. Draperies and rugs were furnished by D.H. Holmes. Adult tickets sold for 25 cents. Children were admitted for 11 cents. The management promised a policy of four program changes per week.
"Sweet Emma" Barret Dies
January 28, 1983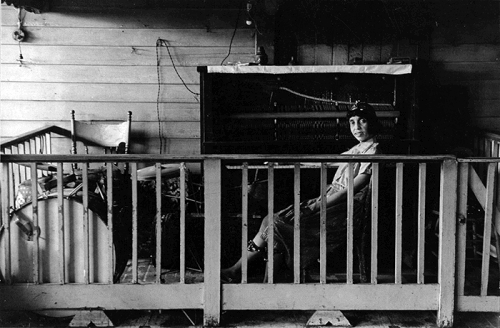 "Sweet Emma" Barrett, born on March 25, 1897 in New Orleans, was a self-taught jazz pianist and singer who worked with the Original Tuxedo Orchestra between 1923 and 1936, first under Papa Celestin, then William Ridgely. Also active with Armand Piron, John Robichaux, and Sidney Desvigne, Sweet Emma Barrett was at her most powerful in the early 1960s and became an iconic figure with the Preservation Hall Jazz Band. She died on
January 28, 1983
.
In 1947, she accepted a steady job at a local club, Happy Landing, but it was her 1961 recording debut, with her own album in the Riverside Records New Orleans: The Living Legends series, that brought her recognition from beyond the Crescent City. Although most of the songs on the album were instrumentals, others featured vocals by Barrett that the liner notes described as her first recordings as a vocalist.
She was nicknamed Bell Gal because she wore a red skull cap and garters with Christmas bells that jingled in time with her music. She was featured on the cover of Glamour magazine and written up in publications on both sides of the Atlantic. When the Preservation Hall Jazz Band began to "hit the road", she took it on international tours. Barrett toured in the United States as well, including a stint at Disneyland in 1963.
Despite the popular exposure she received at concerts and overseas appearances, Barrett continued to feel most comfortable in her native New Orleans, especially the French Quarter. In 1963, on her album The Bell Gal And Her Dixieland Boys Music, Barrett sings on four of the eight songs and heads two overlapping groups. While she is joined throughout by banjoist Emanuel Sayles, bassist Placide Adams, and drummer Paul Barbarin, four songs feature trumpeter Alvin Alcorn, trombonist Jim Robinson and clarinetist Louis Cottrell, Jr.; the remaining four numbers have trumpeter Don Albert, trombonist Frog Joseph and clarinetist Raymond Burke. Overall, this set gives listeners a good sampling of the sound of New Orleans jazz circa 1963 and is one of the few recordings of Barrett mostly without the regular members of what would become the Preservation Hall Jazz Band (Robinson and Sayles excepted).
The Preservation Hall Jazz Band made a brief appearance in the 1965 film, The Cincinnati Kid, which featured Barrett as vocalist and pianist for the band and included a close-up of her.
In 1967, she suffered a stroke that paralyzed her left side, but she continued to work and occasionally, to record, until her death in 1983. From http://en.wikipedia.org/wiki/Sweet_Emma_Barrett
She is pictured here at Luthjen's Bar, 2533 Marais Street, during the late 1950s. Photo by Lee Friedlander.
Hear Sweet Emma:
---

You Can Support this Site by Clicking on & Shopping from this Amazon Link -- and it won't cost you a penny more: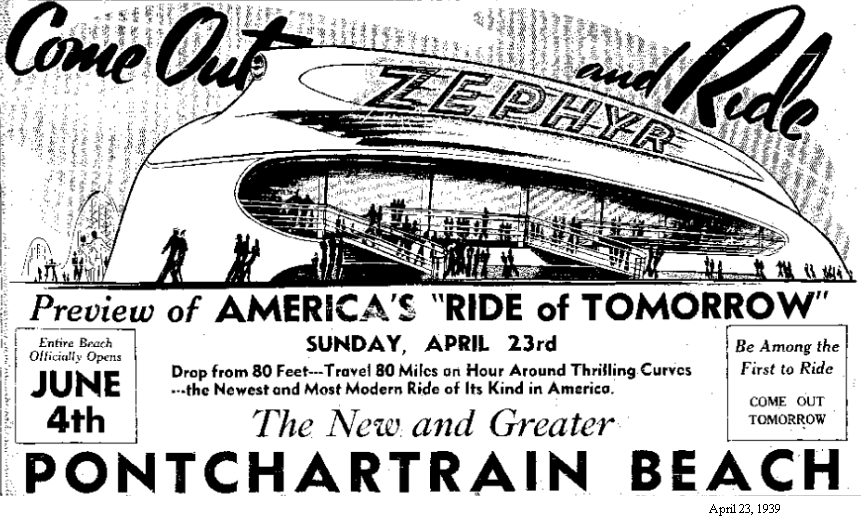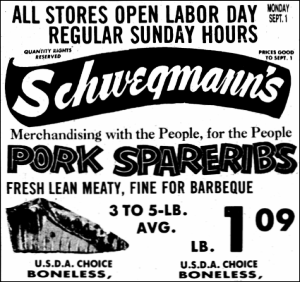 On January 28, 2013 the Loyola Avenue streetcar line opened, running for 0.8 mi on Loyola Avenue in the Central Business District from New Orleans Union Passenger Terminal (UPT) to Canal Street. The total length of the Loyola Avenue Line is 1.6 miles. Construction started in August 2011, and the line was opened in time for New Orleans' hosting of Super Bowl XLVII.
The World War II Liberty ship Linn Boyd was launched on January 28, 1944 by Delta Shipbuilding Company.
William Stanley "Bill" Elder Jr. was born on January 28, 1938, grew up in Opelousas, and began a career in journalism there reporting for the Daily World. He moved on to Lafayette's The Daily Advertiser, then started work in television at KATC-TV. From 1965 to 2000 Elderwas an anchor and investigative reporter for the New Orleans CBS affiliate WWL-TV Channel 4. In 1998 he was diagnosed with a brain tumor and reported his progess on Channel 4. Nicknamed the "Mike Wallace of Louisiana" he retired in 2000 due to his illness and passed away September 17, 2003.
BEAUREGARD, Pierre Gustave Toutant, Confederate general and influential figure in postwar Louisiana. Born, Contreras Plantation, St. Bernard Parish, La., May 28, 1818; son of Jacques Toutant-Beauregard and Hélène Judith de Reggio. Education: local schools; "French School" in New York City; U. S. Military Academy, 1834-1838; commissioned second lieutenant in Corps of Engineers. Married (1), September 1841, Marie Laure Villeré (d. 1850), daughter of Jules Villeré, Plaquemines Parish sugar planter, granddaughter of Jacques Villeré (q.v.), second governor of Louisiana. Children: René, Henry, and Laure. Mexican War service: engineer on staff of Gen. Winfield Scott; received brevet, August 1847, for gallantry at Battle of Contreras; wounded twice in Battle of Mexico City; again breveted, September 1847. After war, returned to Louisiana in service of Corps of Engineers; promoted to rank of captain, March 1853; chief engineer for New Orleans during remainder of decade. Unsuccessful candidate in 1858 New Orleans' mayoral race. Married (2), 1860, Caroline Deslonde, daughter of André Deslonde, St. James Parish sugar planter, sister of Mrs. John Slidell. Became superintendent of West Point, January 23, 1861; resigned, January 28, 1861. Civil War service: appointed brigadier general (Confederacy's first), February 1861; assumed command at Charleston, S. C., ordering bombardment of Ft. Sumter on April 12; commanded army under Gen. J. E. Johnston at Battle of Manassas (First Bull Run), June 1861; second in command to Gen. A. S. Johnston (succeeded to command upon Johnston's death), at Battle of Shiloh, April 1862; after retreat to Corinth, Mississippi., turned command of army over to Gen. Braxton Bragg (q.v.), June 1862; given command of coastal defenses in Georgia and South Carolina, September 1862-April 1864; defeated Gen. Benjamin Butler (q.v.) at Drewry's Bluff, Va., May 1864; directed defense of Petersburg, Va., June 1864, where his command was merged with Gen. R. E. Lee's; given command of Military Division of the West (extending from Georgia to Mississippi River), October 1864; served as second in command to Gen. J. E. Johnston in Carolinas during last months of war. After war, declined commands in Rumanian and Egyptian armies; active in political effort to end Republican control in Louisiana; president of New Orleans, Jackson and Mississippi Railroad, 1866-1870; president of New Orleans and Carrollton Railroad, 1866-1876; supervisor of Louisiana Lottery, 1877-1893; appointed adjutant general of Louisiana 1879; contributed article, "The Battle of Bull Run," to Century Illustrated Monthly Magazine, November 1884; elected commissioner of public works of New Orleans, 1888. Beauregard Parish and Camp Beauregard (near Pineville) named for subject. Died, New Orleans, February 20, 1893; interred Metairie Cemetery, tomb of the Army of Tennessee. W.S. Sources: New Orleans Daily Picayune, obituary, February 21, 1893; Dictionary of American Biography; Official Records of the War of the Rebellion; Jon L. Wakelyn, Biographical Dictionary of the Confederacy (1977); Goodspeed, Memoirs of Louisiana, Vol. I; Alcée Fortier, Louisiana, Vol. I (1909); T. Harry Williams, P. G. T. Beauregard: Napoleon in Gray (1955); Hamilton Basso, Beauregard: The Great Creole (1933); Alfred Roman, The Military Operations of General Beauregard . . . (1884). From http://lahistory.org/site19.php