---

JFK in New Orleans
May 4, 1962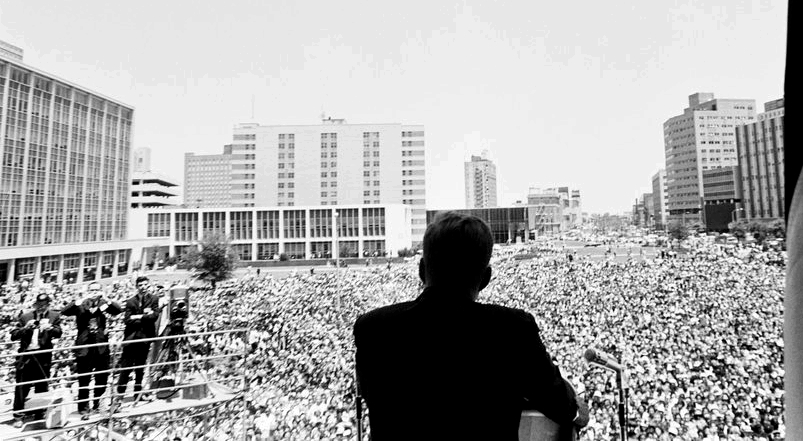 President John F. Kennedy delivers an address to a large crowd of people at City Hall [Duncan] Plaza, May 4, 1962.
View from behind President Kennedy, showing the back of his head. A large crowd can be seen in the plaza beyond. At far right is a furled US flag; to the left is the view on Loyola Avenue looking downriver. At center left is the Main Public Library, and far left is the Federal Building (since demolished). At bottom left is a platform with camera men.
Source: White House photo by Cecil Stoughton, via JFK Library website Accession Number: ST-157-3-62
---

You Can Support this Site by Clicking on & Shopping from this Amazon Link -- and it won't cost you a penny more: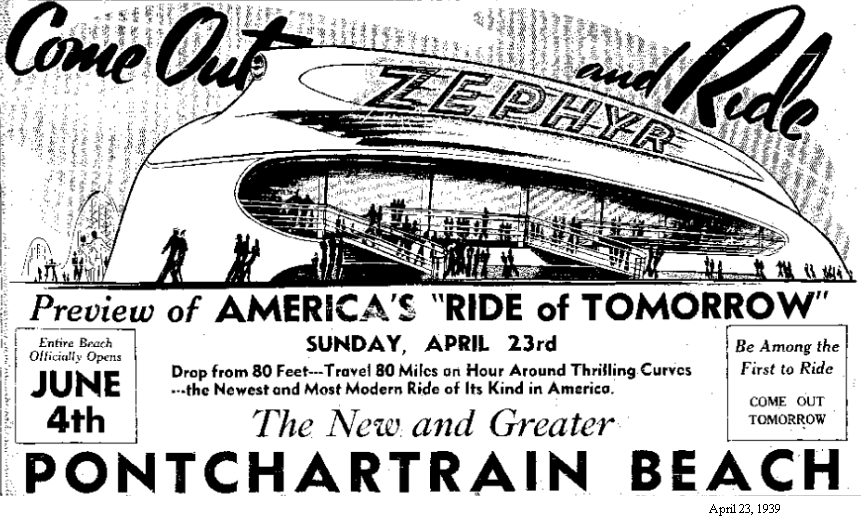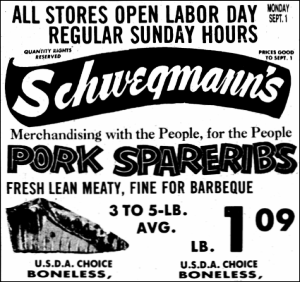 Suspecting Congressman Willian Jefferson of bribery, the FBI raided his Congressional offices in May 2006, but he was re-elected later that year. On June 4, 2007, a federal grand jury indicted Jefferson on sixteen felony charges related to corruption. Jefferson was defeated by Republican Joseph Cao on December 6, 2008, being the most senior Democrat to lose re-election that year. In 2009, he was tried in Virginia on corruption charges. On August 5, 2009, he was found guilty of eleven of the sixteen corruption counts. Jefferson's lawyers have promised to appeal, a gesture which New Orleans former U.S. attorney Harry Rosenberg told the Times-Picayune may work in Jefferson's favor because the jury failed to convict him on all sixteen of the indictment counts. Jefferson was sentenced to thirteen years on November 13, 2009, the longest sentence yet handed down to a congressman for bribery or any other crime. On March 26, 2012, the U.S. Court of Appeals for the Fourth Circuit affirmed Jefferson's conviction and sentence on ten of the eleven counts on which he was convicted. The Court of Appeals vacated and remanded the conviction on one count of the indictment, involving alleged wire fraud, holding that venue on that count was improper in the federal court in Virginia. On April 20, 2012, U.S. District Court judge T.S. Ellis revoked Jefferson's bail and ordered that he report to prison to begin serving his thirteen-year sentence by May 4, 2012. On May 4, 2012, Jefferson surrendered to the Bureau of Prisons facility in Beaumont, Texas to begin serving his 13-year sentence. He is scheduled for release on August 30, 2023. Jefferson owes $5 million in legal fees and has filed for bankruptcy.
Born in New Orleans on September 25, 1840, Willliam J. Behan was educated at the University of Louisiana (now Tulane University) and Western Military Institute in Nashville, Tennessee. During the Civil War he enlisted in the Washington Artillery (1861) and rose to rank of major, C.S.A. After the was he became a wholesale commissioner in the firm of Zuberbier and Behan. He aided in organizing and commanded the Crescent White League which stormed customhouse on September 14, 1874 and was named major general of Louisiana National Guard then and served in that capacity until elected mayor in 1882. As mayor, he was a reformer to the dismay of his "Ring" supporters, who in 1884 defeated him. He then served in the state senate (1888-1892) and switched from the Democratic to the Republican party after a sugar tariff dispute in 1894. Commander of United Confederate Veterans from 1889 to 1901, he was an unsuccessful Republican candidate for governor in 1904 but remained a leader in the state Republican party until death in New Orleans on May 4, 1928. He is buried in Greenwood Cemetery. Source: http://lahistory.org/site19.php
William J. Behan, soldier, businessman, politician, mayor of New Orleans. Born, New Orleans, September 25, 1840; son of John Holland Behan and Katherine Walker. Education: University of Louisiana (now Tulane University); Western Military Institute, Nashville, Tenn. Married, June 7, 1866, Katie Walker. Children: two daughters. Civil War service: Enlisted in Washington Artillery, 1861, rose to rank of major, C.S.A. Engaged in wholesale commission business in firm of Zuberbier and Behan. Aided in organizing and commanded the Crescent White League which stormed customhouse, September 14, 1874. Named major general of Louisiana National Guard then and served in that capacity until elected mayor of New Orleans, 1882. As mayor, was a serious and effective reformer to the dismay of his "Ring" supporters, who in 1884 defeated him. Served in state senate, 1888-1892. Switched from Democratic to Republican party owing to sugar tariff dispute, 1894; unsuccessful Republican candidate for governor, 1904. Leader in state Republican party until death. Commander of United Confederate Veterans, 1889-1901. Died, New Orleans, May 4, 1928; interred Greenwood Cemetery. M.T.C. Sources: M. G. Holli and Peter d'A. Jones, eds., Biographical Dictionary of American Mayors, 1820-1980 (1981); Joy J. Jackson, New Orleans in the Gilded Age (1969). From http://lahistory.org/site19.php
Edward William Alton Ochsner, surgeon, academic. Born, Kimball, S. D., May 4, 1896; son of Edward Philip Ochsner (1851-1945) and Clara Leda Schontz (1859-1947). Education: Kimball public schools; University of South Dakota, 1914-1918; Washington University, St. Louis, Mo., M.D., 1920. Intern and assistant resident, Barnes Hospital, St. Louis, 1920-1921; surgical resident, Augustana Hospital, Chicago, Ill., 1921-1922; exchange surgical resident, University of Zurich, 1922-1923; exchange surgical resident, University of Frankfurt, 1923-1924. Married (1), September 13, 1923, Isabel Lockwood (1896-1968) of Chicago. Children: Edward William Alton, Jr. (b. 1924), John Lockwood (b. 1927), Mims Gage (1928-1985), Isabel (b. 1929). Married (2), February 12, 1970, Jane Kellogg Sturdy (b. 1913) of Los Angeles. Surgical practice with Dr. D. A. Orth, Chicago, 1925-1926; assistant professor of Surgery, University of Wisconsin, 1926-1927; professor of Surgery, Tulane University, 1927-1961. One of the first to identify cigarette smoking as a cause of lung cancer and heart disease. One of founders (with Dr. Edgar Bruns, Guy Caldwell, Francis LeJeune, Curtis Tyrone) and director of surgery (1942-1966) of Ochsner Clinic and Ochsner Foundation Hospital; president, Alton Ochsner Medical Foundation, 1944-1970. Retired from surgery after more than 20,000 operations. Published six books, twenty-four sections of books, and more than five hundred articles. Taught more than 3,000 students, including Texas heart surgeon Michael DeBakey. Member: American Cancer Society, American College of Surgeons, American Medical Association, International Cardiovascular Society, Pan American Medical association, Pan Pacific Surgical Association, Cordell Hull Foundation for International Education, Information Council of the Americas, International House of New Orleans, Metropolitan Crime Commission of New Orleans. Numerous honorary degrees, civic and social awards and honors, including Times-Picayune Loving Cup, 1945; Rex, 1948; and States-Item Man of the Century in Medicine, 1977. Died, New Orleans, September 24, 1981. From http://lahistory.org/site.php?pageID=32
Algernon Sidney Adger, police superintendent and government official. Born, Boston, Mass., October 28, 1839; son of John Baton Badger and Sarah Payne Sprague. Education: Milton Academy, Milton, Mass. Civil War service: Sixth Massachusetts Infantry (one of the first Union Army volunteer units) later Twenty-sixth Massachusetts Infantry, with which he came to New Orleans as lieutenant; enlisted in 1863 in the First Louisiana (Union) Cavalry and commanded Company D; rose to rank of lieutenant colonel and was brevetted colonel in 1865 for "faithful and meritorious service" in the Mobile Campaign; wounded in a skirmish at False River, La., 1864. After war, served as clerk in Fourth District Recorders Court in New Orleans; entered the Metropolitan Police, ca. 1868, appointed superintendent, May 4, 1870; seriously wounded September 14, 1874, at the Battle of Liberty Place, resigned from force, 1875. Served as state tax collector in the Fourth District of New Orleans, ca. 1875-1878; postmaster at New Orleans, 1878-1879; collector of customs at New Orleans, 1879-1885; special deputy, customs service, ca. 1889-1890; appraiser of merchandise at New Orleans, 1890-ca. 1893 and ca. 1900-1905. Married (1), April 30, 1872, Elizabeth Florence Parmele (d. 1880), daughter of Frederick F. and Jane Parmele. Children: Sidney (b. ca. 1873), Frederick Parmele (b. ca. 1874), John Algernon (b. 1876) and Harry (b. 1877). Married (2), September 9, 1882, Blanche B. Blineau, daughter of John Blineau and Amelia Dechamps. Children: George Chester (b. 1883) and Marion (Mrs. C. E. Benton Wells, b. 1885). Life member, National Encampment, Grand Army of the Republic; deputy commander, Department of Louisiana and Mississippi, Grand Army of the Republic, 1886, 1891, 1892; past grand commander, Knights Templar of Louisiana; member, Corinthian Lodge of Masons, Knights of Pythias, Mechanics Fire Co. #6, and the Episcopal church. Died, New Orleans, May 9, 1905; interred Metairie Cemetery. W.E. Sources: National Cyclopedia of American Biography, (1900); Biographical and Historical Memoirs of Louisiana (1892); Compiled service records of volunteer Union soldiers who served in organizations from the state of Louisiana; New Orleans City Directories, 1867-1905; U. S. Census for Louisiana, 1880, 1900; New Orleans Times-Democrat, May 17, 1890, obituary, May 9, 1905, May 10, 1905; New Orleans Daily Picayune, obituary, May 10, 1905; New Orleans Item, May 9, 1905. From http://lahistory.org/site19.php
Erasmus Darwin Fenner [I], physician, editor. Born, Franklin County, N. C., 1807. Education: private academy, Raleigh, N. C.; University of Transylvania Medical School. Married, 1832, Annie America Callier. One child: Charles Erasmus ([I]q.v.). Removed to New Orleans; member, faculty of Medical College of Louisiana; instrumental in establishing New Orleans School of Medicine. As a leading sanitarian, constantly campaigned for better health conditions in New Orleans. Editor of medical periodicals; founder, Southern Medical Reports and New Orleans Medical and Surgical Journal; assistant editor, New Orleans News and Hospital Gazette. Died, New Orleans, May 4, 1866. M.S.L. Sources: D. Warren Brickell, "Biographical Sketch of Erasmus Darwin Fenner, M.D.," Southern Journal of Medical Science, I (1866-1867); John Duffy, "Erasmus Darwin Fenner (1807-1866), Journalist, Educator, and Sanitarian," Journal of Medical Education, XXXV (1960); John Duffy, ed., Rudolph Matas History of Medicine in Louisiana, 2 vols (1962); Dictionary of American Medical Biography, I (1984); "Obituary," New Orleans Daily Crescent, May 5, 1866. From http://lahistory.org/site.php?pageID=23
Andrew Bradford Booth, businessman. Born, Scott County, Ky., May 4, 1844. Family removed to Baton Rouge, 1848. Education: public and private schools; graduated from The Academy (prep school), Baton Rouge, April 1861. Civil War service: private, Company K, Third Louisiana Infantry Regiment, August 1861 to January 1864; sergeant, Company H, 22nd Louisiana Consolidated Infantry Regiment, January 1864 to May 1865. Opened a country store in March 1866 and named the town Hope Villa in 1870; sold this business in 1881. Married (1) Emma L. Brown, 1866; four children. Married (2) Emma E. Burnett, 1886; four children. Member, East Baton Rouge Parish Police Jury. Removed to New Orleans in 1886. Operated a commercial agency business, 1886-1895; in real estate and insurance after 1895. Organized the Public Belt Railroad Association in New Orleans, 1888. Major in the state national guard, 1908-1912. Commissioner of Military Records, 1915-1922; completed compilation and publication of Records of Louisiana Confederate Soldiers and Louisiana Confederate Commands, 3 vols. (1920). Methodist; member, Louisiana Historical Society; Woodmen of the World; Mason; United Confederate Veterans. Died, 1923. A.W.B. Sources: Clement A. Evans, ed., Confederate Military History (1899), Vol. X; John S. Kendall, History of New Orleans (1922). From http://lahistory.org/site19.php
Mayor Martin Behrman Begins 5th Term
May 4, 1925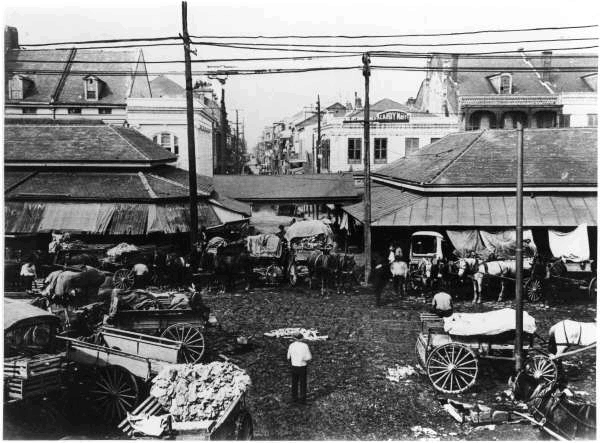 Martin Behrman was born in New York City, October 14, 1864, of German parentage, the son of Henry and Frederica Behrman, who established their home in New Orleans in the year 1865. His father died when Martin Behrman was very young, so he had no recollection of him. Mrs. Behrman's first home in New Orleans was at the uptown lakeside corner of St. Peter and Bourbon Streets. She supported herself and her child by running a dry goods and notions stand in the bazaar section of the French Market (pictured on the right). The young boy received the education at the German-American School where the late Professor J. Hanno Deller of Tulane was instructor. When ten or eleven years of age, Martin Behrman assisted the teachers by helping Italian, Slav, Greek and Austrian children to learn how to spell and write English.
His mother died when he was only twelve years old, after having sold out the small stock of goods at the French Market. Martin Behrman, later secured a place as cashier at $15.00 per month at Samuel's Dollar Store on Canal Street. In 1878 Mr. Michael Gallagher of Algiers, Louisiana offered him a position as grocery clerk. He left Gallagher to work for James Lawton, father of Peter Lawton, in a large mercantile establishment which included a grocery, a bakery and did considerable business with the planters along the river.
At the age of 22, he met Miss Julia Collins of Cincinnati, Ohio, whom he married in 1887. About that time he went into the retail grocery business with Peter Lawton, in Algiers. He soon gave up this business and became a city salesman for Nathaniel D. Wallace and Napoleon Bonaparte Van Horn, wholesale dealers in produce. His last business connection was with the firm of C. Doyle & Co.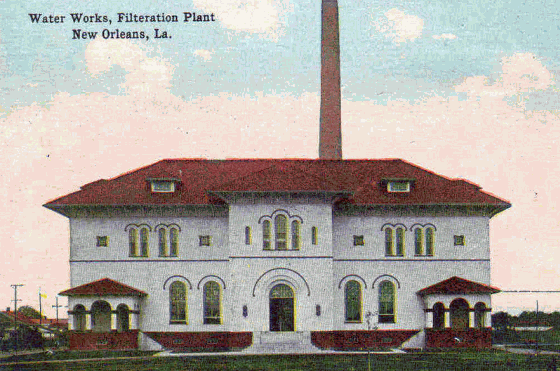 His first political association was as secretary of the Algiers Campaign Committee for Francis T. Nicholls in 1888. He later became deputy assessor but lost this position due to a political turnover. He then went to work as a solicitor for the Edison Electric Light Company but soon secured another political position, the assessorship for Algiers. For four years he served as president of the Board of Assessors and then became clerk to three committees of the City Council during the administration of Mayor John Fitzpatrick, 1892, 1896. He also was a member of the Orleans Parish School Board from 1982 to the time he became an ex-officio member in 1904. In 1898 he was one of the delegates to the Constitutional Convention.
Through the influence of Colonel Charles C. Bird of Baton Rouge, Mr. Behrman ran for the office of State Auditor and was subsequently elected. In 1904 he was elected Mayor of the City of New Orleans for the first time. He took office on November 6, of that year. His second term as mayor began on November 3, 1908 and his inauguration took place on December 7, 1908. Mayor Behrman was again elected for his third term on October 2, 1912. He took office on December 1, 1912 and his term expired December 4, 1916. He was elected for the fourth time without opposition on November 7, 1916, and remained in office until December 6, 1920 when Andrew J. McShane became Mayor of the city. Again in 1925, Martin Behrman ran for mayor being opposed by Paul H. Maloney and Andrew J. McShane. A second primary became necessary owing to the closeness of the count, but was not called due to Mr. Maloney withdrawing from the race. Martin Berhman was conceded the election on Monday, April 13, 1925, taking office May 4, 1925. This was the beginning of his fifth term as mayor.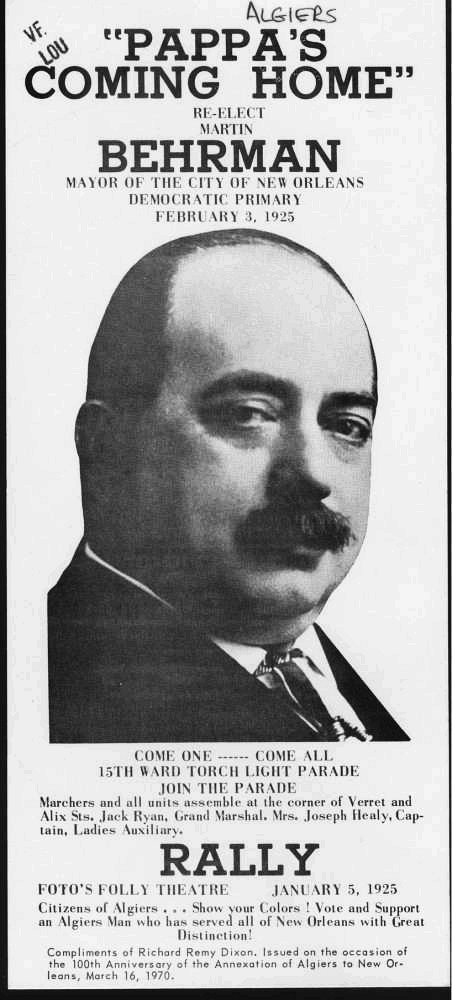 During Mr. Behrman's long administration many old obstacles were overcome and the city made considerable progress in improvements along various lines. The Sewerage System and the Purification Plant, whose six hundred miles of water mains through which the finest and purest of water in the world was brought to the property line of 80,000 homes, were constructed. The Public School System enjoyed great progress. The development of the Public Belt Railroad, the docks, Public Cotton Warehouses and Elevators give credit to Mr. Behrman's stewardship.
In 1912 a new City Charter was made, which was a return to the administrative system; the offices being Mayor and Four commissioners, a system known as "The Commission Form of Government." Under its provision the Council was done away with and the authority of the City Administration vested in the officers which were as follows: Mayor, Commissioner of Public Finance, Commissioner of Public Safety, Commissioner of Public Utilities and Commissioner of Public Property. It also provides that, should the elective mayor die while in office or resign, the Commissioner of Finance would automatically succeed to the office.
During the tenure of Mayor McShane's administration, Martin Behrman engaged in the machinery and ship repair business and also became an officer in the American Bank.
He retired as leader of the Regulars, now the "Old Regulars," but continued to take an active interest in politics.
Backing Fuqua for Governor from start to finish, the victory brought renewed prestige, a confidence that centered around him personally, and that enabled him to hold the vital parts of the organization together when some of the ward leaders headed by Paul H. Maloney broke away from the caucus.
At first reluctant, because his family objected to his submitting himself to the rigors of another campaign, as a candidate, he finally gave in to the urgings of his friends, and entered the lists for the fifth time.
He was opposed by Mr. Maloney and in a brief, vigorous campaign definitely wrote "Success" to the comeback fight he had been carrying on for almost five years. Mr. Behrman was inaugurated May 4, 1925.
Victory made a new man out of Martin Behrman. He was deeply thankful to the people of New Orleans for the confidence their action in returning him to the City Hall as Mayor a fifth time bespoke. And for New Orleans, for his organization and for himself, he was ambitious to carry through the next five years a program of civic and governmental progress that would provide the brightest of the many bright pages in the City's history.
This was the urge that drove him to attempt in his sixties a schedule of work that would have taxed the unlimited energies he had in the thirties. It was that urge, as matters turned out, that killed him.
A sufferer of chronic appendicitis, with a degeneration of the heart muscles, caused by over work, he died a martyr to New Orleans.
He passed away January 12, 1926, at 7:00 A.M., at the age of sixty-one, at his home in Algiers, being survived by his widow, a son Stanley Behrman and a daughter Helen May Behrman, wife of Nathaniel W. Bond. His body lay in state at the City Hall viewed by twenty thousand grief stricken people. Nothing in words could visualize the immensity of the intensity of New Orleans' last farewell to the man who was just beginning a fifth term as its chief executive. Only once before in the City's history was there anything to compare with it – the funeral of the beloved Jefferson Davis, President of the Confederacy.
Religious rites were held at the St. Louis Cathedral, on January 13, 1926 at 10:30 A.M., under a white canopy, in a sea of cut flowers, Martin Behrman was laid to rest in Metairie Cemetery. (From the New Orleans Public Library)