---

Rex
February 19, 1901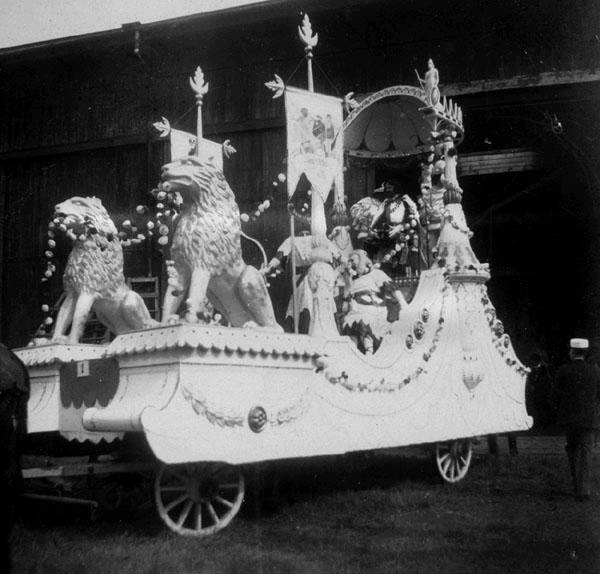 Rex emerges from his den at 2501 Calliope Street the morning of February 19, 1901. Alfred Hennen Morris, whose mother Frances Isabel Morris reigned as Queen in 1882, served as Rex. Thirty-seven years later, page Charles McClellan would grow up to become Rex in 1938.
Rex pages became permanent fixtures on this Mardi Gras day of 1901 but the Boeuf Gras (fatted ox) which had been included in every Rex parade since 1872 was eliminated. A February 10 Daily Picayune article stated that "...with the increasing splendor of the pageants it has been felt that this barbaric display was little in accord with the refined artistic feeling apparent in every other portion of the the display. The idea, in fact, is effete, and the Boeuf Gras can hardly claim an appropriate place in the modern Carnival howsoever proper might have been the appearance therein in former times". By 1959 attitudes had changed and the Boeuf Gras returned to remind New Orleanians of the impending Lenten season.
The krewe's den, pictured here, burned to the ground in a pre-dawn fire on December 4, 1951. Rex initially cancelled their parade. Other krewes offered to lend their floats and costumes but President Harry S. Truman later declared a National Crisis due to the Korean War --no krewes paraded that year. Other Mardi Gras cancellations occurred in 1875 due to political unrest, 1918-19 during World War I, a 1933 rainstorm which washed out Rex, 1942-45 during World War II, and the police strike of 1979.
The Rex den is now located at 2531 South Claiborne at Third Street. Floodwall and levee failures in the aftermath of Hurricane Katrina allowed six feet of water into the den. The Sixth Distric Police commandeered it to store supplies. When the krewe was later able to inspect the damage they found ancient wooden float wheels warped and papier mache floats and decorations molded. But Rex rolled through the city during that first triumphant post-Katrina Mardi Gras of 2006.

Rex had decreed, in the February 10, 1901 edition of the Daily Picayune, that on Carnival Day "All citizens are requested to display the Royal Colors of Purple, Green, and Gold, and also the Patriotic Colors of Red, White, and Blue from all public building, stores, and residences.
Several Cornelius Durkee photographs of Carnival Day,
February 19, 1901, give us a black-and-white glimpse of people on the streets as well as each float.
Photo from the New Orleans Public Library.

---

You Can Support this Site by Clicking on & Shopping from this Amazon Link -- and it won't cost you a penny more: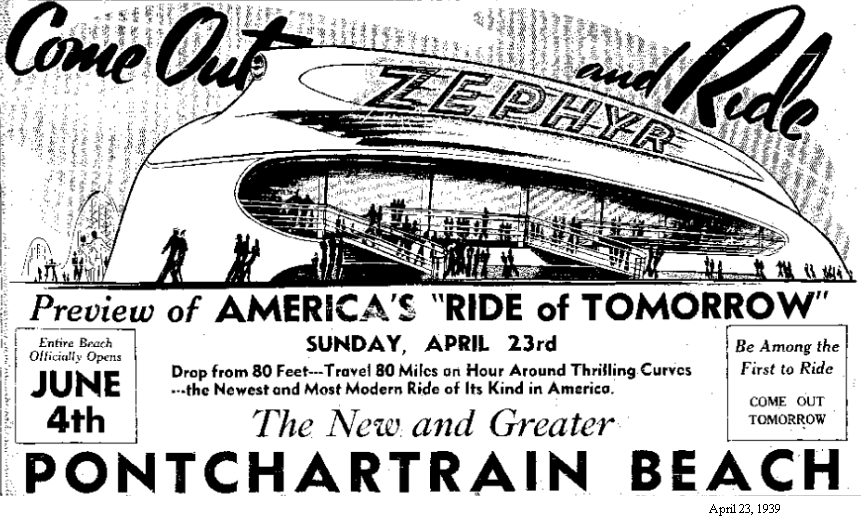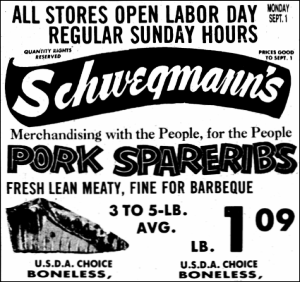 Carnival Day was celebrated on February 19 in 1985, 1980, and 1901.
Several Alexander Allison photographs taken around town on February 19, 1958.
Photographs of Gentilly Boulevard, February 19, 1950.
On February 19 , 1944, the Liberty ship Andres Almonaster was launched by Delta Shipbuilding Company.
Walter Fisher Carstens, physician. Born, Shreveport, October 16, 1875; son of Ernest John Carstens (q.v.) and Amelia Kelty. Removed with family to New Iberia, La., 1879. Education: schools of New Iberia (with Porteus R. Burke and Eugene Guillot [q.v.], were first male graduates of Central High School, New Iberia, 1892), Tulane University, degree in medicine. One of four honor students awarded resident studentships at Touro Hospital, New Orleans. Married Mary M. Andronico, New Orleans, February 3, 1902. Children: Ernest John II, Walter Fisher, Jr., Thomas Byrne, Amelia Kelty and Mary Elizabeth. Among the last of the "Horse and Buggy Doctors," those who made house calls at all hours and were available seven days a week. Served as city and parish health officer. Worked tirelessly during flood of 1927. As a result of several cases of smallpox in New Iberia and Iberia Parish in late 1920s, worked with other doctors to immunize population. Personally vaccinated nearly 11,000 people. Active in civic affairs; member, Attakapas Medical Society and state medical society. A Catholic. Died, New Iberia, February 19, 1933; interred St. Peter's Cemetery. Source: http://lahistory.org/site20.php
On February 19, 1921, a four inch cannonball crashed through the front wall of Mrs. A. Stenhouse, 73, of 317 Alix Street in Algiers. Apparently several young pranksters had loaded a Civil War Era cannon in Jackson Square and fired it across the river. Windows and glass light were broken in the square.
On February 19, 1825, New Orleans was re-established as the state capital until 1829, at which time land was to be secured for the erection of a statehouse in Donaldsonville.
On February 19, 1825, the legislature repealed "all acts and parts of acts creating justices of the peace" in New Orleans and replaced the justice of the peace courts with the City Court of New Orleans, comprised of one presiding judge and four associate judges. The judges of the City Court assumed all powers and duties previously vested in the justices of the peace, including the authority to celebrate marriages in Orleans Parish. Licenses to celebrate marriages were issued to the City Court judges by the Parish judge.