---

You Can Support this Site by Clicking on & Shopping from this Amazon Link: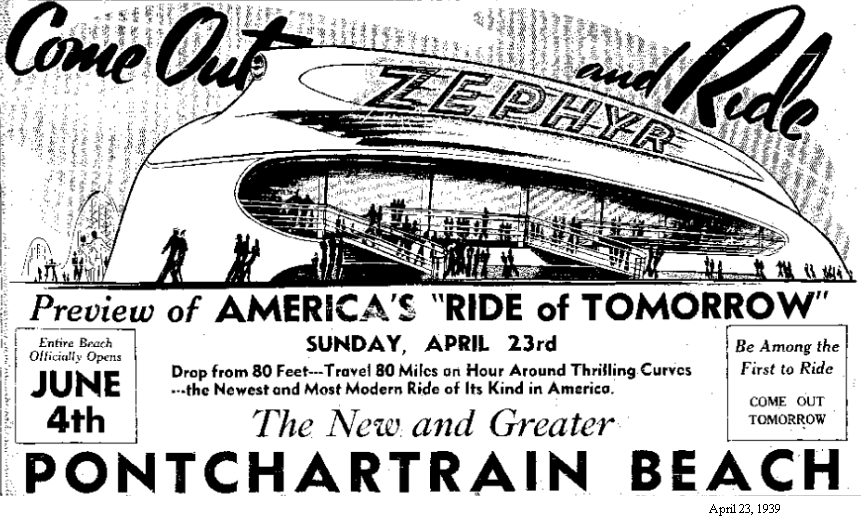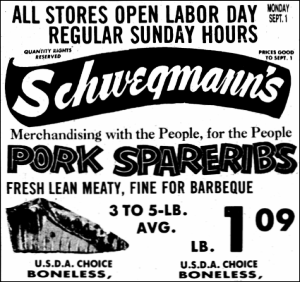 And You won't pay a penny more!
---
Ernest Nathan Morial (known as Dutch) (October 9, 1929–December 24, 1989) was a U.S.political figure and a leading civil rights advocate. He was the first black mayor of New Orleans, serving from 1978 to 1986. He was the father of Marc Morial, a subsequent New Orleans mayor.
Born in New Orleans on September 25, 1895, beloved police leader George "Red" Reyer was educated at St. Henry's Parochial School but learned the ways of the streets early on, hanging out with the notorious "Terminal Gang" whose members gathered at the Southern Railroad Station on Canal Street, posing as livery drivers and chauffeurs while engaging in a wide variety of criminal activitiess. Early in his career as chief of police he eliminated their threat -- mostly effectivley by requiring professional licenses for their alleged occupations. No licence and they were carted off to jail for vagrancy. After a stint as a streetcar conductor, Reyer was employed as patrolman on September 20, 1918. He was promoted to detective on April 1, 1921 and appointed captain of detectives on July 9, 1925. He was named Supervisor of Police on December 19, 1928, appointed Chief of Police on May 7, 1930, and became the Superintendant of Police on December 24, 1931. When he resigned from the police department as superintendant in 1946, "Red" Reyer had imprisoned 4,000 criminals and left only one unsolved crime. He was a member of the Policemen and Firemen Holy Name Society, president of the International Association of Chiefs of Police (1938), and president of the Louisiana Peace Officers Association.Reyer died in New Orleans on March 22, 1979. He is interred in Metairie Cemetery. Source: http://lahistory.org/site.php?pageID=35
Edward Rightor Schowalter, Jr., born in New Orleans on December 24, 1927 and a Metairie High School graduate, received the U.S. military's highest decoration, the Medal of Honor for for commanding his company in an assault in Korea against a fortified position, and for continuing to lead after being seriously wounded. He was also the recipient of the the Silver Star and two Purple Hearts. Schowalter died on November 21, 2003 at age 75.
CODY, John Patrick, clergyman, prelate. Born, St. Louis, Mo., December 24, 1907; son of Thomas Cody and Mary Begley. Education: Holy Rosary Elementary School, St. Louis; St. Louis Preparatory Seminary; Propaganda Fide University in Rome, 1926-1930, Ph. D., 1928 and S.T.D., 1930; attended Appollinaris College in Rome, J.C.D., 1938. Ordained to priesthood in Rome, December 8, 1931; served on staff of North American College in Rome and at Vatican Secretariate of State, 1932-1938; secretary to John Cardinal Glennon and later chancellor of Archdiocese of St. Louis, 1938-1947; consecrated titular bishop of Apollonia, July 2, 1947; auxiliary bishop of St. Louis, 1947-1954; co-adjutor bishop of St. Joseph, Mo., 1954-1956; bishop of Kansas City-St. Joseph, 1956-1961; appointed titular archbishop of Bostra and co-adjutor to Archbishop Joseph Rummel (q.v.) of New Orleans, July 20, 1961; named apostolic administrator of New Orleans, June 1, 1962; became archbishop of New Orleans, November 8, 1964. Major contributions to New Orleans archdiocese include: establishment of twenty-five new parishes; vast building program of churches and schools; vigorous program of social justice highlighted by integration of Catholic schools; initiation of new programs for youth, handicapped, needy, and Catholic students in state colleges and universities; re-organization of the archdiocesan administration and finances; promotion of greater lay participation in church through Confraternity of Christian Doctrine and Family Life Bureau; encouragement of closer relationship with Protestant and Jewish communities through Operation Understanding. Appointed archbishop of Chicago, June 16, 1965; named cardinal priest, June 26, 1967 (first New Orleans prelate or former prelate to be named to College of Cardinals). Died, Chicago, April 25, 1982; interred Mt. Carmel Cemetery, Hillside, Ill. From http://lahistory.org/site20.php
Moisant in Town
December 24, 1910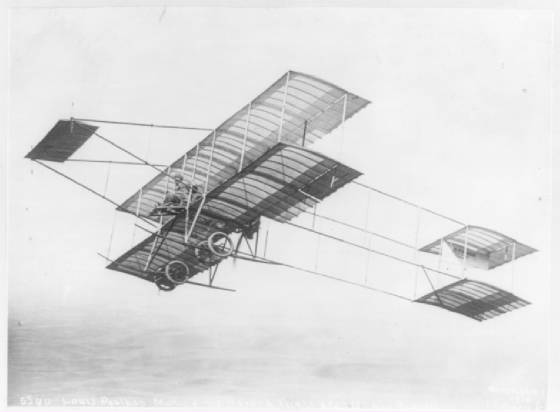 From
December 24, 1910
through
January 2, 1911
, the first international aviation competition in the south was held at the City Park racetrack. Louis Paulhan flew his biplane at 35 mph and drew a crowd (reportedly) of 25,000 who paid 50 cents each for a ride in the plane which can be seen here. On opening day John Bevins Moisant (below) circled the business district four times while Christmas Eve shoppers waved and returned to the park with the record for the longest sustained flight over a major city – 46 minutes. During the competition Moisant lost a race with an automobile by seconds while setting the record for a one mile flight – – 57 seconds. Photos and text from
New Orleans City Park (Images of America)
by Catherine Campanella