---

Wilson "Willie Tee" Turbinton is Born
February 6, 1944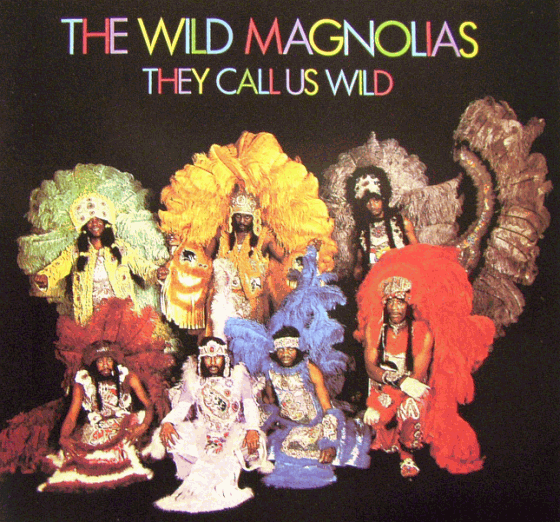 Born in New Orleans on February 6, 1944, Wilson Turbinton (known as Tee and Willie Tee) arranged, co-wrote and led the band on the Wild Magnolias' self-titled 1974 debut album. The popularity of that recording, and the subsequent They Call Us Wild introduced the Mardi Gras Indians' street-beat funk to the world.
Wilson Turbinton and his older brother, modern jazz saxophonist, Earl Turbinton, grew up in the Calliope public housing complex alongside the Neville brothers. His earliest influences ranged from the rhythm and blues of Professor Longhair to the jazz of John Coltrane.
He made his first recordings for the local AFO Records in 1962 while still a teenager. Three years later, he cut "Teasin You", a soulful, mid-tempo composition for Atlantic Records. His "Walking Up a One Way Street" and "Thank You John" were also popular hits.
In the late 1960s, Willie Tee & the Souls played venues from the Apollo Theater in Harlem to the Ivanhoe on Bourbon Street. After hearing the band at the Ivanhoe in 1968, jazz musician Cannonball Adderley encouraged Tee to record an instrumental album. The album was never released, but the master tapes were recently rediscovered in the vaults of Capitol Records. Tee's pop was called expressive, his funk ferocious and his jazz "like mirrors in a prism" by longtime producer Leo Sacks, who called Willie Tee "a monster on the B-3 organ" in a Times-Picayune article.
Tee's early recordings, many of which were reissued by New York's Tuff City Records, were employed as source material for rappers. Houston's Geto Boys sampled "Smoke My Peace Pipe (Smoke It Right)", a song Tee had written for the Wild Magnolias. Sean Combs borrowed riffs and grooves from the Gaturs' "Concentrate" for the 1997 album No Way Out. Alex Chilton also recorded a version of "Thank You John" in the 1980s, and Russell Minus completed a suite of elegies in 1996.
More recently, New Orleans rapper Lil' Wayne sampled "Moment of Truth", a song from Turbinton's 1976 album, Anticipation for "Tha Mobb", the opening track on Tha Carter II.
Tee remained active in his career as a producer, songwriter, performer and session musician. His collaborations with his brother Earl included 1988's Brothers for Life. He contributed to Dr. John's 2004 album, N'Awlinz Dis, Dat, or D'Udda, and appeared briefly in the Oscar-winning Jamie Foxx film about Ray Charles, Ray.
In October 2005, after Hurricane Katrina devastated New Orleans, Turbinton accepted a job as a visiting lecturer in the music department at Princeton University, and spent the next four months working with music students there. In January 2006, he returned to Louisiana and settled in Baton Rouge.
In April 2007, the Louisiana Music Hall of Fame honored Tee for his contributions to Louisiana music with an induction.
Tee died on September 11, 2007, aged 63, four weeks after being diagnosed with colon cancer. His brother, Earl Turbinton, had died the previous month. (WIKI)
---

You Can Support this Site by Clicking on & Shopping from this Amazon Link -- and it won't cost you a penny more: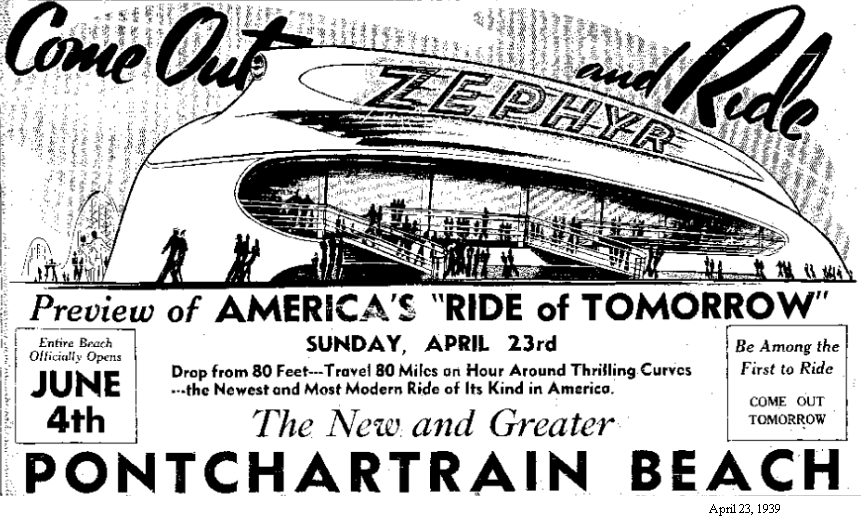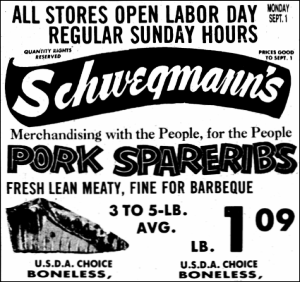 On February 6, 1979, excessive rain conditions affected city systems. The same day, the Fraternal Order of Police were recognized as the exclusive bargaining agent for the New Orleans Police Department. Several days later, on February 9, 1979 the police went on strike.
February 6, 1951
and
1940
were Carnival Days. The next years when Carnival day will fall on February 6 will be in
2035
and
2046
.
35
Sketches of the 1940 Rex float designs
which depicted the theme "A Fantasy of the Alphabet."
Photo taken in Jackson Square,
looking towards the corner of St. Ann and Decatur Streets,
February 6, 1950
. The gray object behind the azaleas is the Pioneer, a Civil War submarine that called the Square home from 1942 to 1953.
Carlos "The Little Man" Marcello, born as Calogero Minacori (or Minacore) to Sicilian parents on February 6, 1910 in Tunis, French Tunisia, was an Italian-American mafioso who was the boss of the New Orleans crime family from the 1940s until the 1970s. He died on March 3, 1993.
On February 6, 1836, just prior to passage of the city's second charter, a new ordinance organized a City Watch to assume the duties of the Guard. The very detailed provisions of this legislation were in effect for only a brief period, if indeed they were implemented at all.
On February 6, 1778, the Attorney General asked that the inhabitants be ordered to have a roadway cleared in front of their homes, to facilitate the throwing of lines to ships that come up the river.
Beverly Chew, merchant, government official. Born, Virginia, February 6, 1773. Married Maria Theodora Duer of New York (d. 1837). Several children, including a daughter Catherine and a son Beverly Chew Jr. (b. 1810). By 1801 had made his way to Louisiana and became the partner of Richard Relf (q.v.), a well-known New Orleans merchant. The firm of Chew and Relf was also associated for a decade with Daniel Clark, Jr. (q.v.), a prominent member of the city's business community. Clark made Chew and Relf the executors of his will and after his death in 1813 the partners found themselves at the center of a great controversy involving Clark's daughter Myra. Myra Clark Gaines (q.v.) sued Chew and Relf, and others, in order to establish her legitimacy and thus gain access to her father's considerable estate. The case dragged on for more than half a century, long after the death of the two executors. Despite the notoriety he gained in the Myra Clark Gaines case, Beverly Chew was an important figure in his own right. The firm of Chew and Relf prospered until the War of 1812 disrupted commerce at which point the partners were forced into bankruptcy. After taking time out during the war to serve as a sergeant in Captain Beale's Company of Riflemen in the Louisiana militia, Chew entered the New Orleans customhouse where he was serving as a customs collector by 1817. Chew's hostility to the Lafitte brothers (q.v.) of Barataria became legendary while he was in that post. At some point in his career Chew also became postmaster of New Orleans. Chew had a long career in banking. President, United States Branch Bank, 1804, and again in 1830; instrumental in organization, 1832, and served as cashier of New Orleans Canal and Banking Co.; president, New Orleans Savings Bank, a branch of the Canal Bank. Retired as cashier of Canal Bank, 1844. Episcopalian; served more than twenty years as vestryman. Died, New Orleans, January 13, 1851; interred Girod Street Cemetery. Source: http://lahistory.org/site20.php