December 28


---

Algiers Library Opens
December 28, 1907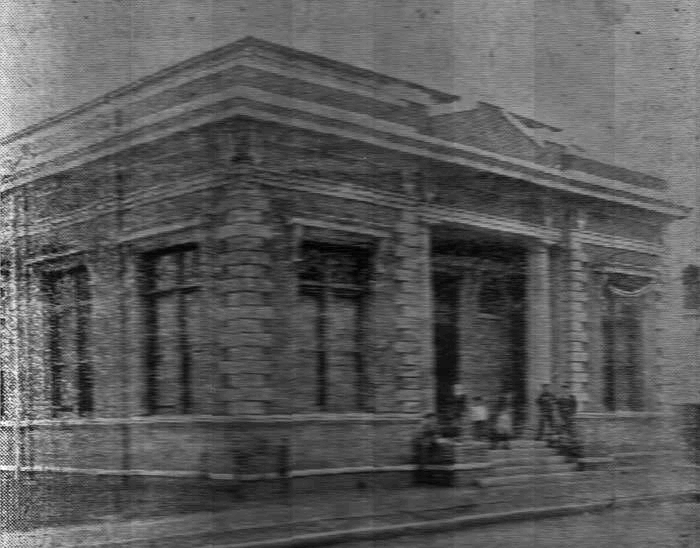 Photo of the Andrew Carnegie-funded Algiers branch library which opened to the public on December 28, 1907. Now the Cita Dennis Hubbell branch, to celebrate its centenial, Amy Hubbell (daughter of Cita Dennis Hubbell, for whom the branch is named), the Friends of the Hubbell Library, and NOPL staff have organized eight months of centennial events, culminating in the Friends' annual holiday festival. (NOPL)
---

You Can Support this Site by Clicking on & Shopping from this Amazon Link: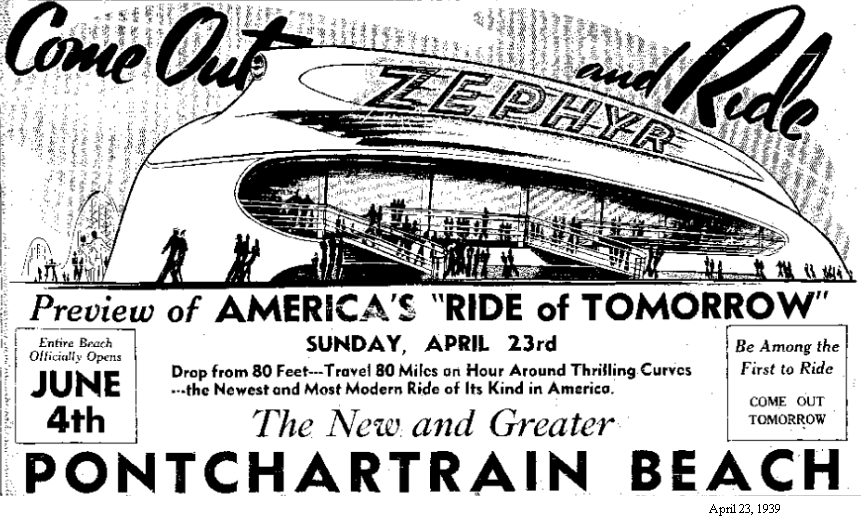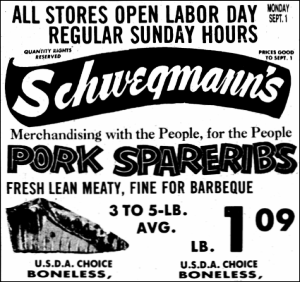 And You won't pay a penny more!
---
Roy E. Glapion, Jr. was born on December 3, 1935 in New Orleans, La. He was educated in Catholic schools in New Orleans and obtained his Bachelor of Science degree from Xavier University in 1958. He received a Master's degree in education from Southern University in 1977. He served for 24 years in the Orleans Parish Public School System as a teacher and coach, the majority of his time spent at Carter G. Woodson and Joseph S. Clark schools. He then served for 12 years as Coordinator of Athletics for Orleans Parish Schools and later became the system's Athletic Director. Glapion joined the Zulu Social Aid and Pleasure Club in 1972 and soon became the club's finance chairman. By 1976, he was elected club president, a position he would hold until 1988. Under his leadership, the Zulu Organization obtained a permanent address at 732 North Broad St. and expanded their community service, fund raising, and social outings. In 1994, he was elected to the New Orleans City Council as Representative for District "D". While on the city council, he continued to be active on community issues and championed the causes of small and minority businesses. He served on several council committees including the budget, utilities, and telecommunications committees. At the beginning of 1998, he was diagnosed with colon cancer. While fighting the disease, he was elected King Zulu 2000, but lost his battle with cancer before he could reign. He died on December 28, 1999 and the Zulu organization honored him by allowing his reign to be posthumous, the King's float rolling empty in his memory on Mardi Gras 2000. (From the New Orleans Public Library)
CARAZO, Castro, band director, composer. Born, San José, Costa Rica, June 18, 1895; son of chief justice of supreme court of Costa Rica. Studied at Costa Rica National School of Music and Royal Conservatory of Music, Barcelona, Spain. Toured with various musical organizations and artists in U. S. and Latin America before becoming music director of the Saenger Amusement Company, New Orleans. Returned to Costa Rica for one year as director of military music for the government, made honorary lieutenant colonel and decorated by president of Costa Rica. Returned to New Orleans as music director, Roosevelt Hotel, where he met Huey Long (q.v.), becoming closely associated with the Long political movement. Appointed Louisiana State University band director at Long's insistence in 1934, dismissed 1940. Increased size of band from about 70 pieces to 242, second largest in U. S. Long often appeared with drum majors leading band at performances. Composed all types of music, especially band music and songs. Compositions include Long campaign song, "Every Man a King" (words by Huey Long), "Louisiana, My Home Sweet Home," several LSU songs (some with words by Long) and the official U. S. National Guard March. His compositions are recorded on the Victor and Brunswick labels. Private music teacher in Baton Rouge during the later years of his life. Died, Baton Rouge, December 28, 1981. Source: http://lahistory.org/site20.php
Joseph "Ziggy" Modeliste (born 28 December 1948 also known as Zigaboo) is an American drummer best known as a founding member of the funk group The Meters. He also cofounded The Wild Tchoupitoulas and has worked extensively with other musicians, notably Keith Richards, Robert Palmer, and Dr. John.
Philanthropist, school founder of Christian, inventor, and industrialist John Baldwin was born in Bransford, Connecticut on October 13, 1799. Founded grindstone industry; devised uses of water and steam power; built sawmills, gristmills, railroad; promoted development of Berea. Made fortune; invested largely in Methodist schools: Baldwin University, Berea, 1846; Baker University, Baldwin City, Kansas, 1859. Bought Darby Plantation, St. Mary Parish, La., 1867; founded Baldwin Seminary; helped Freedman's Society secure land and establish Godman's School; later became Gilbert Industrial School, Gilbert Academy, moved to New Orleans; became part of Straight University, which combined with Dillard University After 1934, original plant operated by Sager-Brown Foundation as school and home for orphan and local blacks. Founded Baldwin Boys' High School and Baldwin Girls' High School in Bangalore, India, for children of Methodist missionaries. Had Puritan upbringing: opposed slavery, alcohol, tobacco; favored Christianity, education of women, poor, minorities. Operated plantation, sugar mill, sawmill, Baldwin, La., until death December 28, 1884; interred grounds of Darby House; body later moved to Berea, Ohio. J.C.D.† Sources: A. R. Webber, Biography of John Baldwin, Sr. (1925); Virginia Gatch Markham, John Baldwin and Son Milton Come to Kansas: An Early History of Baldwin City, Baker University and Methodism in Kansas (1982). (From http://lahistory.org/site19.php)

On December 28, 1814, American troops near New Orleans, assisted by Jean Lafitte, were attacked by British soldiers under the command of General Edward Pakenham.
McDonogh Monument Unveiled in Lafayette Square
December 28, 1898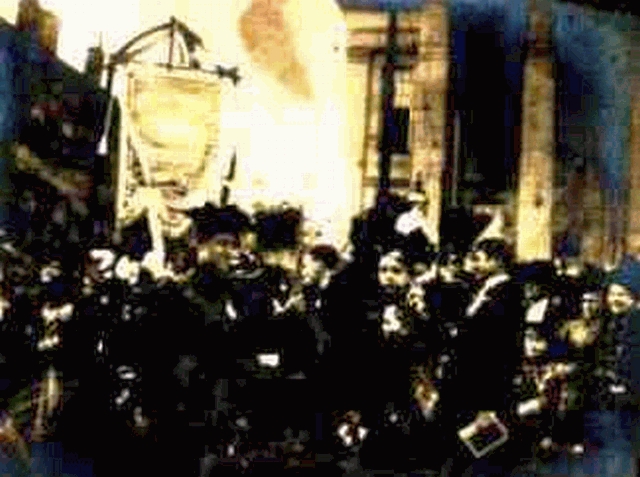 This New Orleans Public Library photograph shows the unveiling of the McDonogh Monument in Lafayette Square on December 28, 1898.
In more recent times, the monument and the man it honors, John McDonogh, benefactor of New Orleans' public schools, have encountered controversy--first in the late 1950s, when the segregated McDonogh Day ceremonies were boycotted by African American students, and, in the late 1980s and 1990s, when many of the schools removed the name of McDonogh, a slave holder, from above their doors.
The statue still stands in Lafayette Square, but McDonogh's legacy to the city's children has been given a second, more critical examination. Text and photo from the New Orleans Public Library.
McDonogh was born in Baltimore on December 29, 1779 and entered the shipping business there. In 1800 his employers sent him as supercargo (one over or in charge of a cargo) on a ship to Liverpool, England, to procure a cargo of goods for the Louisiana trade. He was successful, and after a second such voyage decided to make his home in New Orleans. Establishing a store and engaging in the "commission and shipping business," he prospered here.
In 1818, he was a candidate for the U.S. Senate. After he lost that election, he left New Orleans and settled across the Mississippi River, establishing the town of McDonoghville, now called McDonogh, which is in present-day Algiers and Gretna. The site of his McDonoghville home has long since been eroded into the Mississippi River.
The young McDonogh was mentioned as having unsuccessfully courted Micaela Almonester, who went on to become the Baroness Pontalba, one of the most important figures in New Orleans history; however, there are no documented sources of this rumor. He was also rebuffed in courtship later in life. A failure to marry and the loss of the Senate race may have contributed to a life which has been described as reclusive. William H. Seymour, a local and near-contemporary chronicler, described him in 1896 as having been an "eccentric philanthropist" who "for twenty-two long years toiled" within the walls of his "somber dwelling."
McDonogh was a workaholic and worked long hours almost until the time of his death administering his vast land holdings, which were believed the be the largest (but not the most valuable) of any private individual in the world in 1850 when he died on October 26, 1850 at the age of 70. His land holdings entirely surrounded the rapidly growing city of New Orleans and elsewhere in southeast Louisiana.