---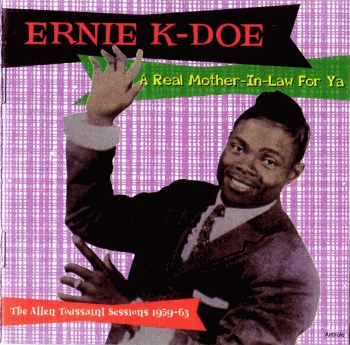 Mother-In-Law Hits the Billboard Charts
April 3, 1961

Ernie K-Doe hit the Billboard R&B charts on April 3, 1961 with his smash hit 'Mother-In-Law'. The tune went on to become #1 on the R&B charts.
Born in New Orleans, K-Doe recorded as a member of the group the Blue Diamonds in 1954 before making his first solo recordings the following year. "Mother-in-Law", written by Allen Toussaint, was his first hit, and was #1 on both the Billboard pop and R&B charts. K-Doe never had another top-40 pop hit, but 1961's "Te-Ta-Te-Ta-Ta" (#21) and 1967's "Later For Tomorrow" (#37) both charted in the R&B top 40.
In the 1980s K-Doe did radio shows on New Orleans community stations WWOZ and WTUL. The shows were known for his explosively energetic announcements and frequent self-promotion (occasionally causing problems for the non-commercial station). K-Doe's catch phrases included "Burn, K-Doe, Burn!" "I'm a Charity Hospital Baby!" and (addressed to himself) "You just good, that's all!". For a time he billed himself as "Mister Naugahyde" until he was ordered to desist by the owners of the Naugahyde trademark. K-Doe then explained that it was a misunderstanding; he was actually referring to himself as "Mister M-Nauga-Ma-Hyde", a word he invented himself.
In the 1990s K-Doe began billing himself as "The Emperor of the Universe" and wearing a cape and crown he became a famous local eccentric on the New Orleans scene. K-Doe continued performing and occasionally recording until shortly before his death. Always an elaborate showman, one of K-Doe's most notable later performances was at New Orleans' Aquarium of the Americas where he performed at a benefit for a local group aiding people with disabilities. The show ended with K-Doe performing seven continuous renditions of "Mother In Law" while dancing in front of the Gulf of Mexico shark tank exhibit dressed in a green plumed cape.
Later recordings of note include "White Boy, Black Boy." While best known as a singer, he was also an accomplished drummer. The song "Here Come the Girls" was released in 1970 in England, but was not a hit. It was re-released in 2007 as a result of its use in an advertising campaign for "Boots" stores and reached No. 43. A cover by the Sugababes reached No.3 in the UK charts in 2008.
K-Doe died in 2001 and, after a traditional jazz funeral, was interred in the 200-year-old Duval tomb in Saint Louis Cemetery #2, in his native New Orleans. He is buried in the same tomb with his second mother-in-law.
(From WIKI at http://en.wikipedia.org/wiki/Ernie_K-Doe)
---

You Can Support this Site by Clicking on & Shopping from this Amazon Link -- and it won't cost you a penny more: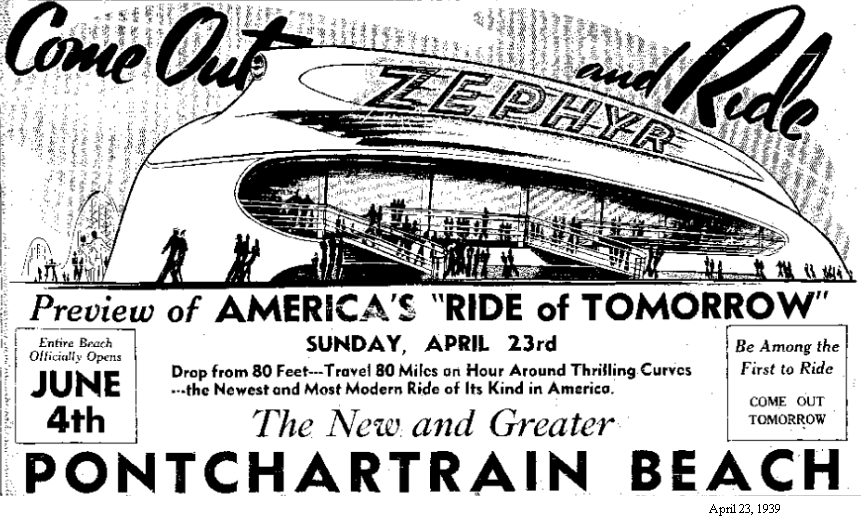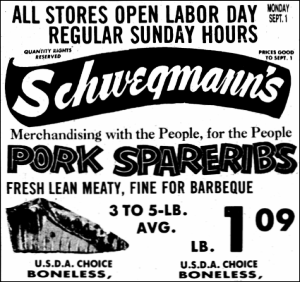 Born on September 26, 1918, Fred James Cassibry received a B.A. from Tulane University in 1941 and an LL.B. from Tulane Law School in 1943. After serving in the Navy during World War II he became a field examiner for the National Labor Relations Board from 1946 to 1948. He entered private practice in New Orleans from 1948 to 1961, and was a New Orleans City Councilman from 1954 to 1961. He was a judge on the Civil District Court for Orleans Parish from 1961 to 1966. On October 11, 1966, Cassibry was nominated by President Lyndon B. Johnson to a new seat on the United States District Court for the Eastern District of Louisiana created by 80 Stat. 75. He was confirmed by the United States Senate on October 20, 1966, and received his commission on November 3, 1966. He assumed senior status on March 15, 1984, serving in that capacity until his retirement on April 3, 1987. He died on July 6, 1996.
Born in New Orleans on November 22, 1901, Paul D. "Polo" Barnes was a jazz clarinetist and saxophonist. A brother of Emile Barnes. "Polo" and was a mainstay of the New Orleans jazz scene of the 1920s and 1930s. He and Lawrence Marrero formed the Original Diamond Band, later known as the Young Tuxedo Band. He performed with Kid Rena in 1922, the Maple Leaf Orchestra and Papa Celestin's Original Tuxedo Band in 1923, Chick Webb in 1927, and with King Oliver in 1927, 1931, 1934–35. Barnes toured with Jelly Roll Morton in 1928-29. In 1932-33 he led his own band and played with Chester Zardis (1935), and Kid Howard (1937–39, 1941). He played in Algiers in a Navy band from 1942–45, then returned to work with Celestin from 1946 to 1951. In 1959 and 1960 he played with Paul Barbarin. From 1962-65 jhe was a member of the Young Men from New Orleans band that played on a riverboat at Disneyland. He returned to New Orleans in 1964 and played at Preservation Hall and Dixieland Hall. He toured Europe in 1973-74, but poor health ended his career in 1977. Barnes died on April 3, 1981.
Edgard Montegut, the eleveth Mayor of New Orleans, died in New Orleans, on April 3, 1880 at 12:30 P.M. at the age of 74. He lies buried in the old St. Louis Cemetery on Basin Street, between St. Louis and Conti Streets. Upon the tomb is inscribed, "Familie Joseph Montegut Pere." The funeral took place from the residence of his brother-in-law, Armant Pitot 207 North Rampart Street.