---

Saints Win the Superbowl
February 7, 2010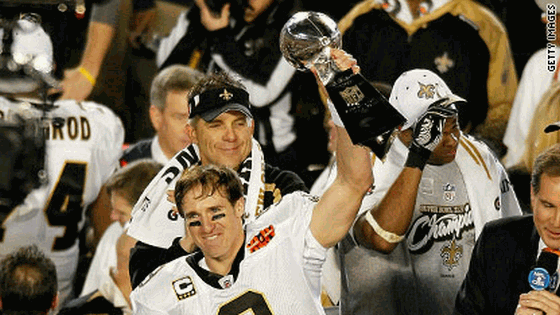 Photo from cnn.com
The Saints defeated the Indianapolis Colts by a score of 31–17, earning their first Super Bowl win. The game was played at Sun Life Stadium in Miami Gardens, Florida on February 7, 2010. Drew Brees was named the Most Valuable Player. And you remember the rest.
---

You Can Support this Site by Clicking on & Shopping from this Amazon Link -- and it won't cost you a penny more: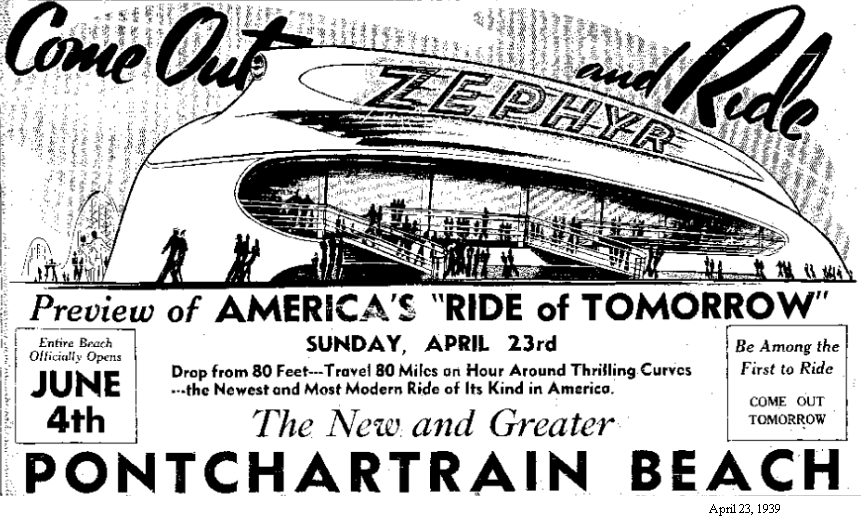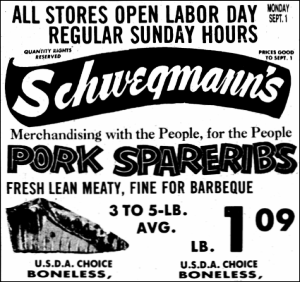 Eddie Jones (December 10, 1926 – February 7, 1959), better known as Guitar Slim, was a New Orleans bluesguitarist, from the 1940s and 1950s, best known for the million-selling song, produced by Johnny Vincent at Specialty Records, "The Things That I Used to Do". It is a song that is listed in The Rock and Roll Hall of Fame's 500 Songs that Shaped Rock and Roll.[2] Slim had a major impact on rock and roll and experimented with distorted overtones on the electric guitar a full decade before Jimi Hendrix
Earl King (February 7, 1934 – April 17, 2003) was an Americansinger, guitarist, and songwriter, most active in blues music. A composer of well known standards such as "Come On" (covered by Jimi Hendrix and Stevie Ray Vaughan) and Professor Longhair's "Big Chief", he is an important figure in New Orleans R&B music
On February 7, 1902, the Southern Athletic Club hosted a 10-round boxing contest between lightweights Danny Duane of New York, and Jack Robinson of Chicago. Ringside seats, 1st row, sold for $3; second and third rows $2; reserved seat may for $1.
Norman Edward Brownlee, musician, cemetery director. Born, New Orleans, February 7, 1896; son of Charles Henry Brownlee (q.v.) and Ellen Agnes Connell. Education: local schools. World War I veteran. Jazz orchestra leader "Brownlee's Orchestra," New Orleans, 1920-1930. Although best known as a Dixieland jazz pianist, he was also an outstanding bass-violinist, and his bass fiddle is in the New Orleans Jazz Museum. His memoirs deposited in the Jazz Archives of Tulane University. Recorded for Okeh and Columbia records, including two of his own compositions, "Peculiar" and "Dirty Rag." Listed in Who's Who in New Orleans Jazz. An early amateur pilot, 1925. President, Pensacola Federation of Musicians, Local No. 283. President of the "MOPS"—former professional musicians; secretary-treasurer of the musicians union. Member, Escambia Masonic Lodge No. 15, a York Rite and Scottish Rite Mason; a Shriner; Pensacola Rotary Club; Christ Episcopal Church of Pensacola. Married, in New York City, December 7, 1918, Irma Lee French of New Orleans, daughter of Henry David French (q.v.) and Matilda Louise Sutherland. Children: Norman Edward (b. 1920), Robert Henry (b. 1924), Henry French (b. 1931). Died, Pensacola, Fla., April 9, 1967; interred Bayview Cemetery. C.M.B. Sources: New Orleans Vital Birth Records, Book 1VL, folio 648; family records; Raymond J. Martinez, Portraits of New Orleans Jazz; MacMillan Dictionary of Biography, Index, 1981-1982 supplement, 2nd edition; Al Rose and Edmond Souchon, New Orleans Jazz, A Family Album (1984); Marriage License Bureau, Manhattan, City of New York, City Clerk, Record No. 33445/1918; death certificate, Vital Records, Florida, No. 67-019912, 374; obituary, Pensacola News, April 10, 1967; New Orleans States-Item, April 14, 1967; New Orleans Times-Picayune, April 11, 1967; Howard Jacobs, "Remoulade," New Orleans Times-Picayune, April 14, 1967; cemetery records and tombstone inscription From http://lahistory.org/site19.php
Paul Bertus, Recorder of first Municipality was Acting Mayor from April 10-May 12, 1838 and again from February 7-26, 1843. There was no change in the membership of the city administration during either of his brief terms in office. (NOPL)

On February 7, 1829 the New Orleans Gas Light Company was incorporated. The capital of the company was $100,000, with the privilege to increase to any amount not exceeding $300,000.
Shepherd Brown, a native of Virginia, arrived in New Orleans in 1800 as an associate of Baltimore merchant William Taylor. Brown was also associated with two other Taylor colleagues, William O. Payne and John McDonogh. When their firm, McDonogh and Payne, dissolved in August, 1802, McDonogh and Brown launched two new ventures John McDonogh, Jr. and Company, and Shepherd Brown and Company. The former entity more or less continued the activities of the old firm, selling imported products. The Brown company meanwhile pursued the newly developing western trade, purchasing agricultural products from up river for eventual transshipment to eastern markets. The relationship of McDonogh and Brown with William Taylor broke down during early 1805. In February of that year Shepherd Brown and Company was dissolved due at least in part to Brown's ill health. Following his retirement from the mercantile business, he concentrated on real estate and also held several governmental positions as well as membership on the board of the branch bank of the United States. Shepherd Brown died in Baltimore on February 7, 1818.(NOPL)
Al Hirt Struck While Riding in Bacchus
February 7, 1970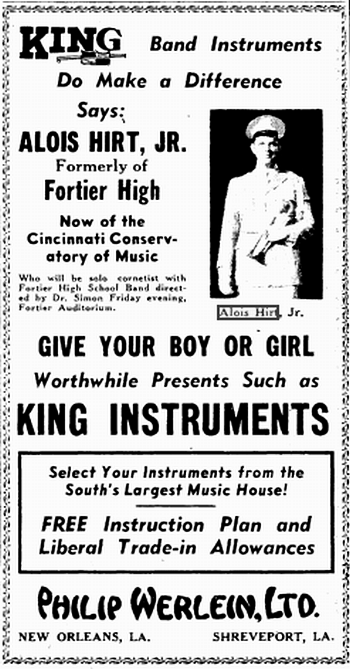 Born in New Orleans on November 7, 1922, Alois Maxwell Hirt, son of NOPD officer Alois Sr. and Linda Goupe, grew up at 1643 Mandeville Street. He began earning musical awards for his trumpeting acumen while a student at Jesuit and Fortier. He played in the Junior Police Band with the children of Alcide Nunez, and by the age of 16, was playing professionally, often with his friend Pete Fountain. During this time, he was hired to play at the Fair Grounds, beginning a six-decade connection to horse racing.
In 1940, he studied at the Cincinnati Conservatory of Music with Dr. Frank Simon (a former soloist with the John Philip Sousa Orchestra). Hirt is pictured on the right at age 18 in an advertisement for Werlein's on December 18, 1940.
After a stint as a bugler in the United States Army during World War II, Hirt performed with various Swing big bands, including those of Tommy Dorsey, Jimmy Dorsey, Benny Goodman, and Ina Ray Hutton. In 1950, he became first trumpet and soloist with Horace Heidt's Orchestra.
Upon his return to New Orleans, he worked with various Dixieland groups and lead his own bands including Al Hirt's Dixieland Band -- of which Pete Fountain was a member until taking a job in the late 1950s to be on the cast of the Lawrence Welk Show. During the early 50s, he was on staff as the orchestra leader for WWL. During the 50s and 60s he was a regular at Pier 600 on Bourbon at St. Louis Street. In 1962 Hirt opened his own club on Bourbon Street in the French Quarter, which he ran until 1983.
His fame was growing and he was sometimes called "Gabriel of the South". In 1958 he and Fountain appeared together on the Lawrence Welk show. On August 12, 1960, Al Hirt and his Swingin' Dixie's were featured at Jazz Fest. On February 26, 1961 he and his band played on the Dinah Shore Show. He was now being called "King of Trumpets".
Twenty two of his albums were on the Billboard charts in the 1950s and 1960s. The albums Honey In The Horn and Cotton Candy were both in the Top 10 best sellers for 1964, the same year Hirt scored a hit single with his cover of Allen Toussaint's "Java" (Billboard No. 4), and later won a Grammy Award for the same recording. Both Honey in the Horn and "Java" sold over one million copies, and were awarded gold discs. He recorded the theme for the 1960s TV show "The Green Hornet", which re-gained public attention in 2003 when it was used in the film Kill Bill.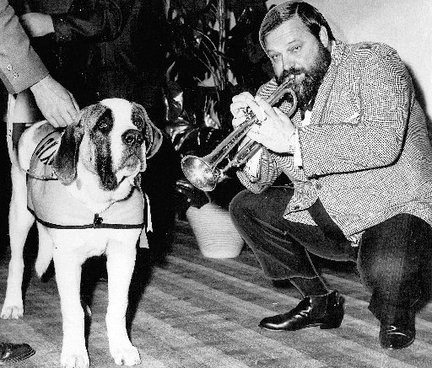 "Jumbo" and Gumbo
In 1967 Hirt became one of 18 minority owners (Hirt had 2.5%) of our brand new NFL expansion team, the New Orleans Saints. He is pictured (left) on September 12 1967 playing to Gumbo, the Saints' mascot, at a Jung Hotel luncheon for coaches and players before the kickoff of the first season. Gumbo had been a gift to the team by the Louisiana Restaurant Association. Hirt was the musical director for the Saints and played the National Anthem at the first season game, five days later on on September 17. Hirt became a fixture at Saints games,playing his horn for fans as often as possible. Gumbo's descendant, Gumbo IV was fired in November 1985, now replaced by a human dressed in a St. Bernard costume. The photograph is by J.W. Guillot/Times-Picayune archives.
On February 7, 1970, while riding in the Bacchus parade, he was struck by a hurled brick, rock, or cement chunk (sources vary) which left him bleeding profusely and the needing 12 (or 16, sources vary) stitches across the entire underside of his upper lip. He was taken from the float, rushed to Baptist Hospital, treated, and then attended the krewe's ball at the Rivergate the same evening. He was forced to cancel two upcoming performing commitments and await the healing process to know if he would ever be able to play the trumpet again as he did in the past. His career was seriously threatened and the public was outraged, calling for the end this sort of violence that had occured at many other parades during that Carnival season. The story made national news. This incident was parodied in a Saturday Night Live skit from their second season Mardi Gras special, the "Let's Hit Al Hirt in the Mouth with a Brick Contest"
During the 70s, Ellis L. Marsalis played in Al Hirt's band. Woody Herman, Duke Ellington, Lois Prima, and many other luminaries played at his club at 501 Bourbon. In 1987, Hirt played a solo rendition of "Ave Maria" for Pope John Paul II at the University of New Orleans. He had performed for six presidents and Princess Grace of Monaco, recorded 50 albums, had his own national television show, and had the honor of reigning over "Al Hirt Day" in his hometown before dying on April 27, 1999 at the age of 76 in New Orleans. Al Hirt was buried in Metairie Cemetery. He was inducted into The Louisiana Music Hall of Fame and into The Louisiana Music Hall of Fame in November 2009.