December 25


---

Merry Christmas!
December 25, 1954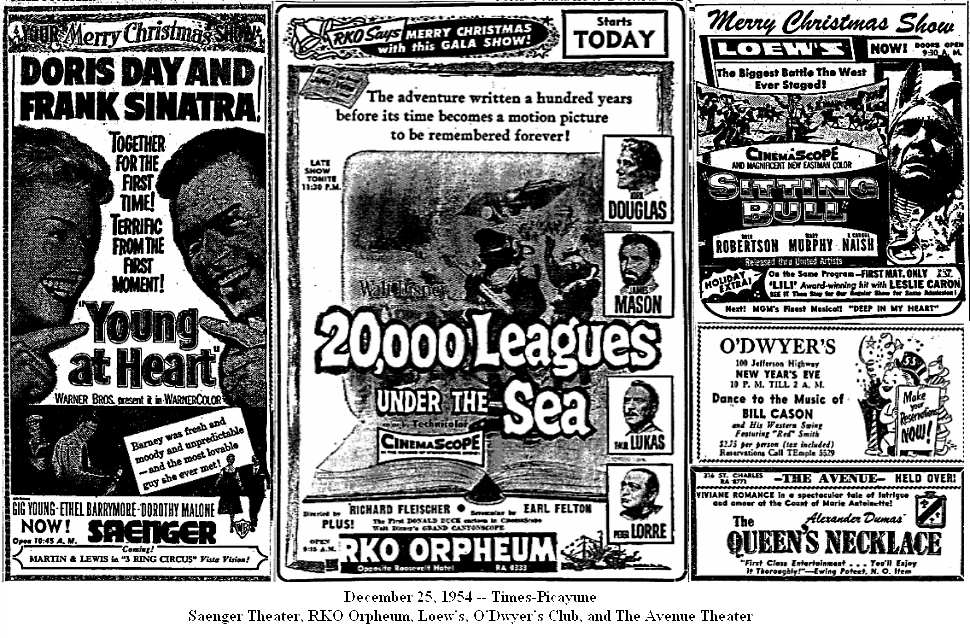 ---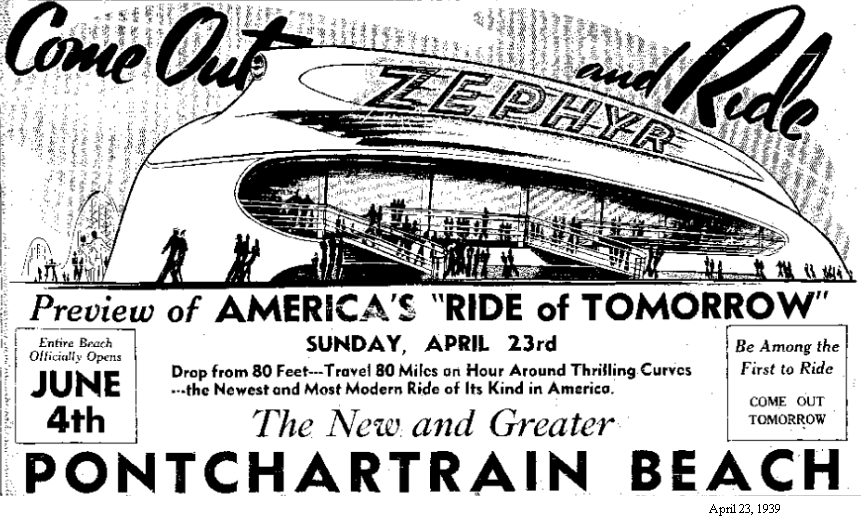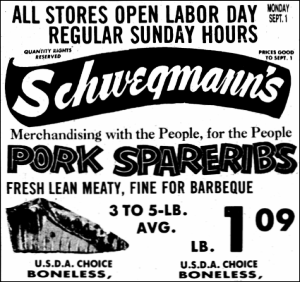 ---
---
Marks Isaac's Department Store at 917 Canal Street Closed
December 25, 1966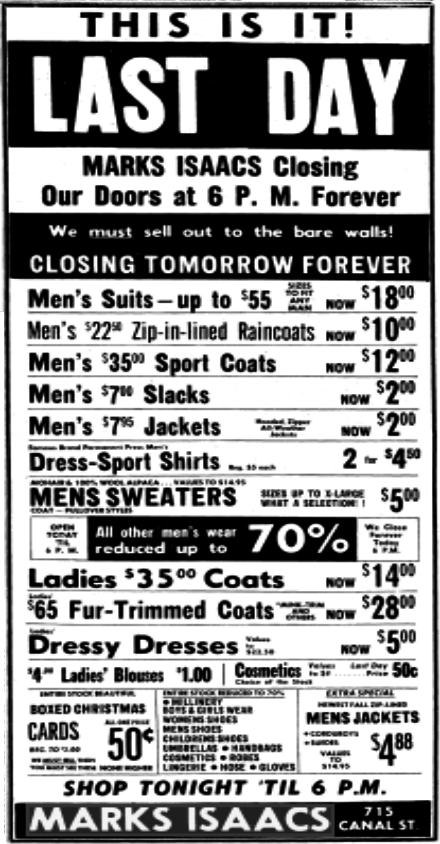 The venerable old store closed December 25, 1966, after which the Lenmark Corporation began selling discounted goods in the building the following year. On August 16, 1967, the building's fixtures and contents were auctioned. The building was sold in September 1967 -- a portion of 6 story 40,000 square feet structure was turned over to Leonard Krower and Sons, Inc. from Marks Isaacs' estate. Krower also bought 117-119 Royal Street which was owned by other interests.
---
BRUNIES, Merritt J., musician. Born, New Orleans, December 25, 1895. One of the jazz-playing Brunies brothers. Started with a family band in New Orleans' Irish Channel. Moved on to Los Angeles, then Chicago where he achieved fame playing at the Friars Inn. The seven records he cut for Okeh and Autograph are among the rarest and most prized of collectors items. Moved South again in the late 1920s, settling in Biloxi, playing at many top night spots in southern Mississippi and Louisiana. Children: Raymond and Merritt H. Died, Biloxi, Miss., February 4, 1973; interred Lafayette Cemetery I, New Orleans. H.C. Sources: New Orleans States-Item, obituary, February 25, 1973; Al Rose and Edmond Souchon, New Orleans Jazz: A Family Album, 3rd ed. (1984). From http://lahistory.org/site19.php
Born in New Orleans on December 25, 1878, Louis Cottrell was an influential American jazz drummer. "Old Man" Cottrell was the father of Louis Cottrell, Jr. and great-grandfather of New Orleans jazz drummer Louis Cottrell. He played with John Robichaux's orchestra in 1909 and with the Olympia Orchestra in New Orleans from 1900 to 1915. From 1916 to 1918 he played in Chicago with Manuel Perez, then played with A.J. Piron up until the time of his death. "Old Man" Cottrell has been credited as the innovator of the press roll in jazz drumming, and was a significant influence on most New Orleans drummers, having taught Baby Dodds, Paul Barbarin, Louis Barbarin, Freddie Kohlman, Cie Frazier and Alfred Williams. He died in New Orleans on October 17, 1927.
Louisiana and Arkansas were the first states to observe Christmas as a holiday in 1831.