---

Moisant Airport Renamed

July 5, 2001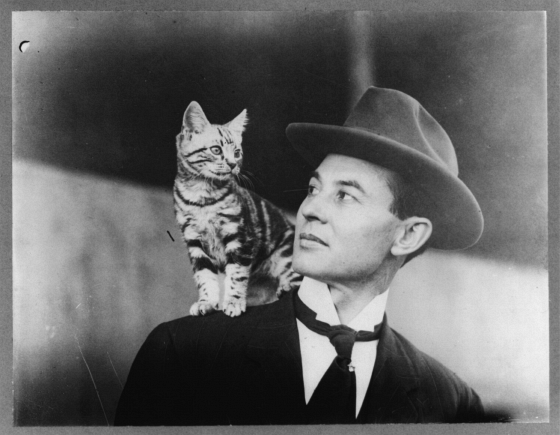 John Blevans Moisant and his cat, Paree, in 1910
From the Library of Congress

According to the New Orleans Public Library: On July 5, 2001 the City Council unanimously approved the New Orleans Aviation Board's proposal to rename the New Orleans International Airport in honor of the great Louis Armstrong. A renaming ceremony at the airport on August 2, 2001--two days before the trumpeteer's 100th anniversary--will make the Louis Armstrong New Orleans International Airport a reality. We couldn't resist taking the opportunity to remember Louis Armstrong and the history of the airport in this month's images gallery.
The airport opened to the public in 1946 as Moisant International commemorating the life and career of John B. Moisant, a pioneer aviator who died in a plane crash in the Kenner area. In 1962 its name changed for the first time--to New Orleans International Airport--in order to more closely identify the facility with the city despite its location in Jefferson Parish. With the new name change the airport will be immediately recognizable worldwide thanks to the international fame of its namesake. Moisant will still be remembered with the airport's code letters--MSY (for Moisant Stock Yards).
After much research, I cannot find any reference to a stock yard named "Moisant" and I believe that its supposed inclusion in the airport code is a myth. In fact, the land on which the airport was built was a marshy tree-laden swamp.
On a related note, our airport could not be coded as "NOL" because it was already in use by the Port Nolloth, South Africa airport and is now the code for the Nakolik River Airport in Alaska. "NEW" was and still is used by the New Orleans Lakefront (formerly Shushan) Airport.
---
If you enjoy the Today in New Orleans History website click here to enjoy the books, also written, by Catherine Campanella
.

You Can Support this Site by Clicking on & Shopping from this Amazon Link -- and it won't cost you a penny more: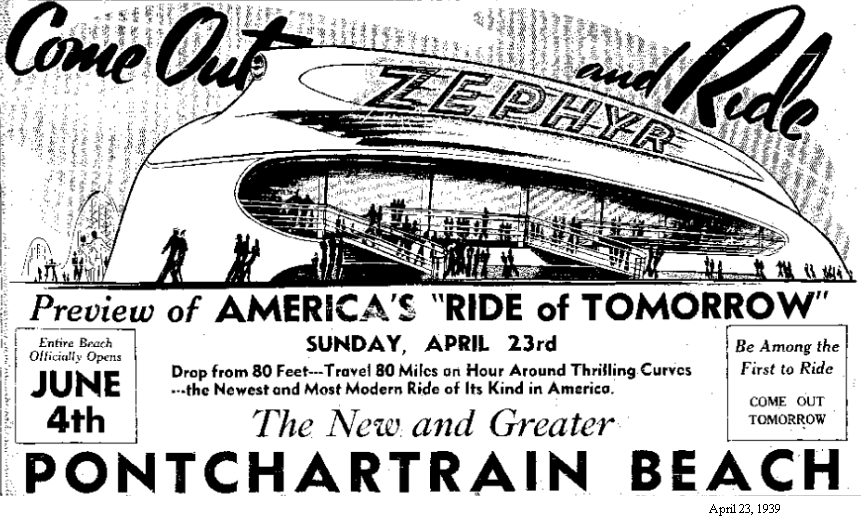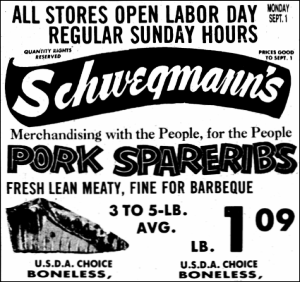 Hurricane Cindy initially formed on July 3, 2005 just east of the Yucatán Peninsula in the Caribbean Sea. The depression soon made landfall on the peninsula and weakened before reemerging in the Gulf of Mexico on July 4. The storm strengthened as it moved north becoming a hurricane just before making landfall near Grand Isle, Louisiana, on July 5, 2005. Cindy also caused flooding and a severe blackout in New Orleans. (WIKI)
Smiley Lewis (July 5, 1913 – October 7, 1966) was an American New Orleans rhythm and bluesmusician. The journalist, Tony Russell, in his book The Blues - From Robert Johnson to Robert Cray, stated "Lewis was the unluckiest man in New Orleans. He hit on a formula for slow-rocking, small-band numbers like "The Bells Are Ringing" and "I Hear You Knocking" only to have Fats Domino come up behind him with similar music more ingratiatingly delivered. He died on October 7, 1966 at the age of 53.
CICERI, Ernest, artist. Born, Paris, France, 1817; son of Pierre-Luc-Charles Ciceri; grandson of Eugène Isabey. Decorative painter in Paris. Employed by the gallery of the Louvre. French government sent him on an "artistic mission" to Egypt. Arrived in New Orleans in 1859 to paint with Develle the decorations and scenery of the New French Opera House. Remained in New Orleans; taught art classes in gouache and pastel. Painted landscapes, miniatures, decorations and scenery for the theatre. Died, New Orleans, July 5, 1866. Source: http://lahistory.org/site20.php