---

Snow
February 12, 1958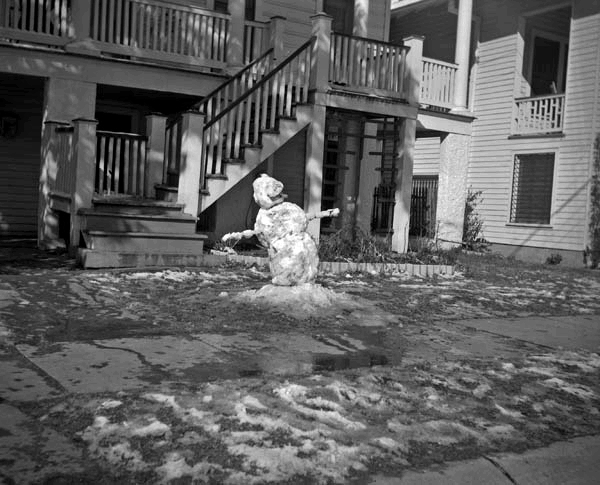 Prolific New Orleans photographer Alexander Allison took several photographs on February 19, 1958, the day after that year's Carnival Day. In some of them, snow is visible on the ground, a week after the unusual snowfall of February 12. "Tilting Snowman" was among this group of photos. Click here to see them all. (NOPL)
---

You Can Support this Site by Clicking on & Shopping from this Amazon Link -- and it won't cost you a penny more: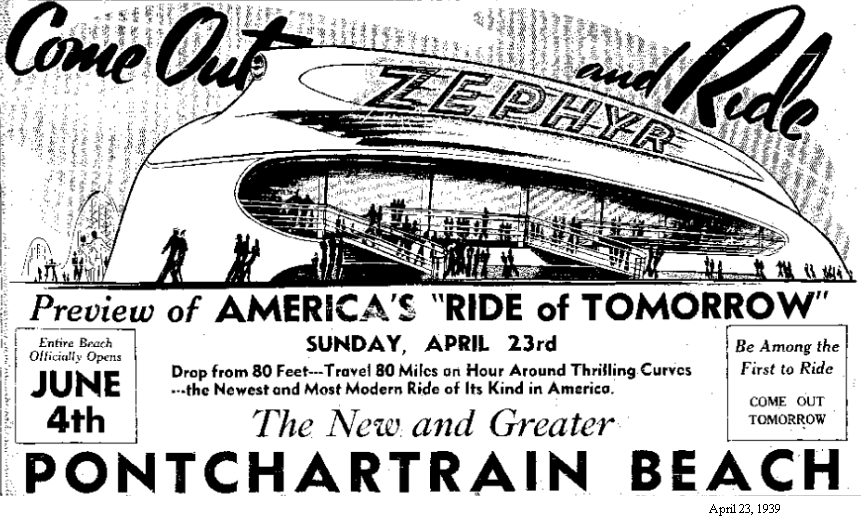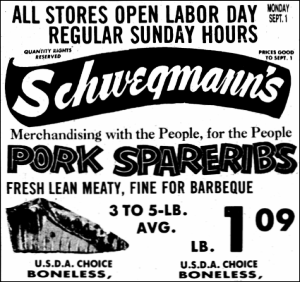 Historians gathered with the Plessy and Ferguson families and a member of the Louisiana Supreme Court in New Orleans on
February 12 2009
, to unveil a historical marker recalling the case.
"It is no longer Plessy v Ferguson. It is Plessy and Ferguson", said Keith Plessy in a public broadcasting radio interview.
The marker was placed on the corner of Press and Royal Streets, near the location of the former railway station where Plessy had boarded his train.
Jazz trumpeter and the bandleader for the Preservation Hall Jazz Band, John Brunious Jr. was born on October 12, 1940 to John "Picket" Brunious, Sr., one of the founding fathers of jazz trumpeters in New Orleans, and Nazimova "Chinee" Santiago. His younger brother, Wendell Brunious and later his nephew, Mark Braud, succeeded John as jazz trumpeters and bandleaders of the Preservation Hall Jazz Band. He was a member of the Preservation Hall Jazz Band from 1980 until his death at the age of 67 on February 12, 2008 in Orlando, Florida where he resided after the federal flood of 2005.
Beginning in the late evening hours of February 12 and overnight into February 13, 2007, 17 tornadoes touched down across southern Louisiana and Mississippi. The most significant were around Lafayette and in Greater New Orleans. A tornado in Gentilly killed and 87 year-old woman and left dozens injured. Damage was done to dozens of homes and businesses. Nine people were injured in Westwego, six of them in the Bon Soir Hotel, which lost its roof and was reportedly completely gutted. Post-Katrina FEMA trailer residences were tossed in Westwego. Public, private and parochial schools in Westwego closed. Xavier University in New Orleans shut down for the day because it had no power. About 20,000 people were without power in New Orleans, Westwego, and Metairie.
By act of the Legislature dated February 12, 1872, the City of Carrollton was expanded so as to begin at the upper limit of the City of New Orleans, Lowerline Street, and to extend to Labarre Road in Jefferson Parish.
Ordonnateur Salmon reported on February 12, 1733, that behind his house on Toulouse Street, between Chartres and Levee (Decatur) Streets, he had made plans to construct a brick vaulted wine cellar. Actually, the structure, designed by Royal Engineer Ignace Francois Broutin, was a two-story archway with the upper portion used as an office, and the lower, or ground portion used as a wine cellar. The upper room also contained a bedroom and was apparently intended as a living quarters for the quartermaster in charge of the wine. Salmon explained the purpose of the cellar was mainly to provision the hospital. He did not explain why he had it built behind the Intendant's house, rather than at the hospital, which was several blocks away. Construction was completed on April 19, 1735. Thus, this structure became New Orleans' first wine cellar. Although this structure no longer exists, the largest wine cellar in the south is a few blocks away on St. Louis Street in Antoine's Restaurant. Source: http://www.historyneworleans.com/index.php