---

Hubig's Pie Reopens Post-Katrina
January 4, 2006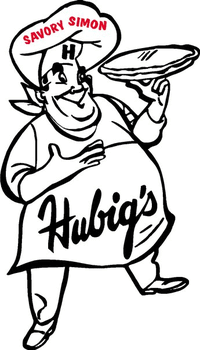 Simon Hubig was born in Spain's Basque Country and immigrated to the United States after serving in World War I. He founded the Simon Hubig Pie Company in Fort Worth, Texas in 1922, capitalizing on baking skills he learned at his mother's bakery. In subsequent years, the company expanded to nine locations throughout the Southeastern United States and opened its New Orleans location in 1922. During the Great Depression, all of the locations were forced to close except the New Orleans bakery, which remained profitable. The New Orleans bakery is now the only bakery operated by the Simon Hubig Pie Company, located in the same Dauphine Street location in the Faubourg Marigny in which it was founded. In the 1950s, the Ramsey family became majority owners of the company, eventually bringing in the Bowman family during the 1970s.
Little changed in the production of Hubig's pies since the pies were first produced. Before Hurricane Katrina, in addition to the famous turnover-style pie, Hubig's also made individual and family-sized pies. They offer a 100% guarantee on all their merchandise and buy back compromised pies to maintain quality, and frequently donate fresh products to charitable organizations in the area. The Orleans Parish prison has traditionally been one of the largest buyers of pies. The Hubig bakery remained heavily reliant on laborers rather than automated processes.
When the city of New Orleans was struck by Hurricane Katrina in August 2005, the bakery's ventilation system, an exterior wall, and the roof were damaged. Production of Hubig's pies was halted and did not start again until more than four months later, January 4, 2006, after the neighborhood had clean water, reliable electricity, and sufficient gas pressure. Hubig's pies increased slightly in cost since the storm, and the variety of flavors offered has changed. About 30,000 hand-sized pies are made a day to be delivered on the next day
On July 27, 2012 a fire broke out at Hubig's Pie facility. Flames were seen coming from the front of the building about 4:30 a.m. The fire grew to five alarms, engulfing the old factory. A little more than an hour after the first firefighters arrived, the facade of the building crumbled. No one was hurt, but the facility was a total loss. Initially, owner Andrew Ramsey said he planned to rebuild and resume production as soon as possible. (Wiki)
---

You Can Support this Site by Clicking on & Shopping from this Amazon Link -- and it won't cost you a penny more: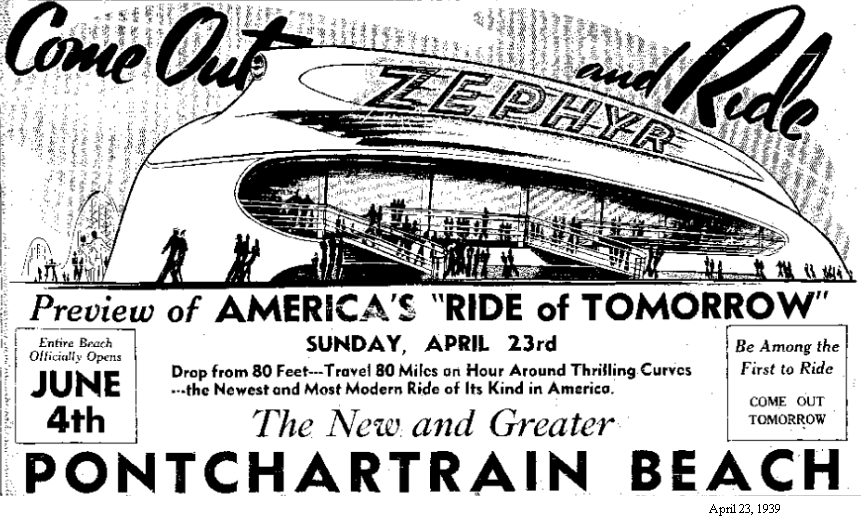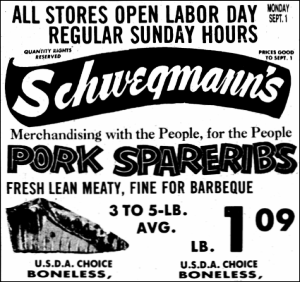 ---
The Crescent City Connection introduced toll tags on January 4, 1989, becoming the first toll facility in the United States to use electronic toll collection.
Attorney and congressman Thomas Hale Boggs was born, Long Beach, Miss., February 15, 1914. He married, on January 22, 1938, Corinne Morrison (Lindy) Claiborne, of Brunswick Plantation. They had three children -- Barbara Rowena (Mrs. P. Sigmund, Jr.), Thomas Hale, Jr., and Corinne M. (Mrs. S. V. Roberts). Hale was active in the Democratic party as the U. S. Representative, Second District of Louisiana (1941-1943 and 1947-1972) and served on the House Ways and Means Committee and Joint Economic Committee and chairman, Sub-committee on Foreign Economic Policy; assistant majority leader (1962-1970), majority leader, (1971-1972). During the Second World War, he entered the Navy as an ensign in 1943 and was, released as a lieutenant commander in 1946. He practiced general civil law from 1943 to 1946. He was a member of: Roman Catholic church; Phi Beta Kappa; Omicron Delta Kappa; Beta Theta Pi; American, Louisiana, and New Orleans bar associations; American Judicature Society; International Association of Ports and Harbors; New Orleans Chamber of Commerce; American Legion; Amvets, Knights of Columbus, general manager of Tulane University Alumni Association, 1939-1940; Family Service Society of New Orleans; Congressional Club. On October 16, 1972 A plane carrying U.S. Congressman Hale Boggs and 3 other men vanished in Alaska. The wreckage has never been found, despite a massive search at the time. He was declared dead by an Alaskan court and honored in a memorial Mass at St. Louis Cathedral on, January 4, 1973. He was succeeded in Congress in 1973 by his wife Lindy. (From http://lahistory.org/site19.php)
NICHOLLS, Francis Tillou, attorney, soldier, governor, jurist. Born, Donaldsonville, La., August 20, 1834; son of Thomas Clark Nicholls (q.v.) and Louisa Hannah Drake. Grandson of Edward Church Nicholls (q.v.). Education: Jefferson Academy, New Orleans; U. S. Military Academy at West Point, graduated 1855. Served in the war against the Seminoles. Resigned his commission in the U. S. Army in 1856 and began the practice of law in Napoleonville, La. Civil War service: captain, lieutenant colonel, K.F.S., Eighth Louisiana Infantry In 1862 appointed colonel of the Fifteenth Louisiana Regiment; brigadier general, commanding the Second Louisiana Brigade, lost left arm at first Winchester battle, October 15, 1862; lost a leg at the second battle of Fredericksburg. After the war, resumed law practice in parish. Married, April 26, 1860, Caroline Zilpha Guion, daughter, of George Seth Guion and Caroline Lucretia Winder. Children: Francis Welman (b. 1863), Caroline Winder (b. 1865), Louisa Josephine (b. 1868), Harriet Guion (b. 1870), Virginia McDaniel (b. 1873), Margaret Guion Lawton (b. 1875), Elizabeth Guion (b. 1877). Elected governor in 1876 and again in 1888. During his first administration he worked to rid the state of carpetbag rule. During his second administration he was instrumental in defeating the Louisiana Lottery Company which was struggling to obtain an extension of its charter. Appointed by President Grover Cleveland to the Board of Visitors for West Point. In 1892 appointed chief justice of the Louisiana Supreme Court. Died, Ridgefield Plantation, January 4, 1912; interred St. John's Episcopal Cemetery, Thibodaux, La. S.R. Sources: Miriam G. Reeves, The Governors of Louisiana (1962); Roy Clashan, American Governors and Gubernatorial Elections, 1775-1975 (1975); anonymous member of the Louisiana Historical Society, "The Nicholls Family in Louisiana," Louisiana Historical Quarterly, VI (1923); unpublished biography of Governor Nicholls by Evans Casso. From http://lahistory.org/site.php?pageID=31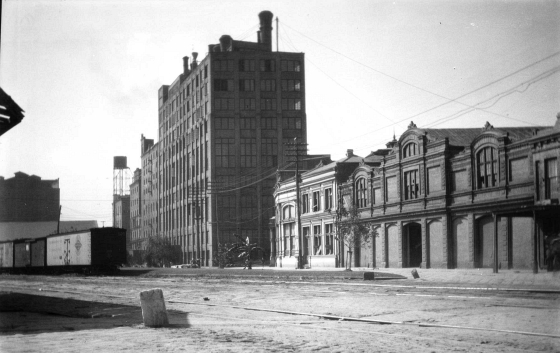 Isaac Delgado Dies

January 4, 1912
"PRESENTED TO THE PEOPLE OF NEW ORLEANS BY ISAAC DELGADO MCMX" reads the lintel over the main entrance to the New Orleans Museum of Art (NOMA). Delgado's only stipulations were that the museum be under the control of a group of three or four members from the Park Board and of an equal number from the Art Association, that a room be set aside for his own collections, and that the the museum be "A temple of art for rich and poor alike".
A native of Jamaica, Delgado made his fortune in sugar, acquiring a wealth of land and businesses including Delgado and Co. on Bienville Street (seen here on the right in 1920) at the river near the present-day Aquarium of the Americas. He was well-known as a benefactor of the arts, medicine, and education.
When the museum of art opened on December 16, 1911 Mr. Delgado could not attend the dedication because he was aged and ill. Isaac Delgado died the following month on January 4, 1912. (Photo Courtesy of the New Orleans Public Library)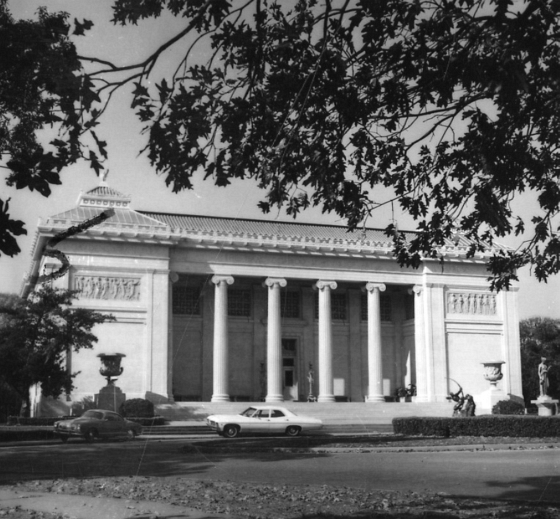 In 1910 Lebenbaum and Marks submitted a plan designed by builder Julius Koch for the art museum made possible by the generous donation of $150,000 from Isaac Delgado. Gifts from other wealthy New Orleanians included paintings, precious stones, Etruscan glass, Greek vases, bronzes, and ceramics. The New Orleans Artists' Association contributed several paintings.
American Magazine of Art, while glowingly praising the Delgado Museum in 1921, described its visitors as "A quiet and well-behaved company, including a number of Jews, a few Creoles, and almost no negroes". The Delgado museum was renamed New Orleans Museum of Art in 1971. NOMA's permanent collection now contains over 40,000 objects.
From New Orleans City Park (Images of America) by Catherine Campanella
Delgado Trades School (now Delgado Community College) was built via a 1909 codicil to his will by which Delgado bequeathed the remainder of his estate to the City of New Orleans to establish a manual trade school for boys. Land was purchased for the 57-acre City Park Campus. The original building on City Park Avenue was constructed and furnished by funding from the Delgado estate. It opened in 1921 with 1,300 boys and young men enrolled.