December 29


---

F. Edward Hébert Dies
December 29, 1979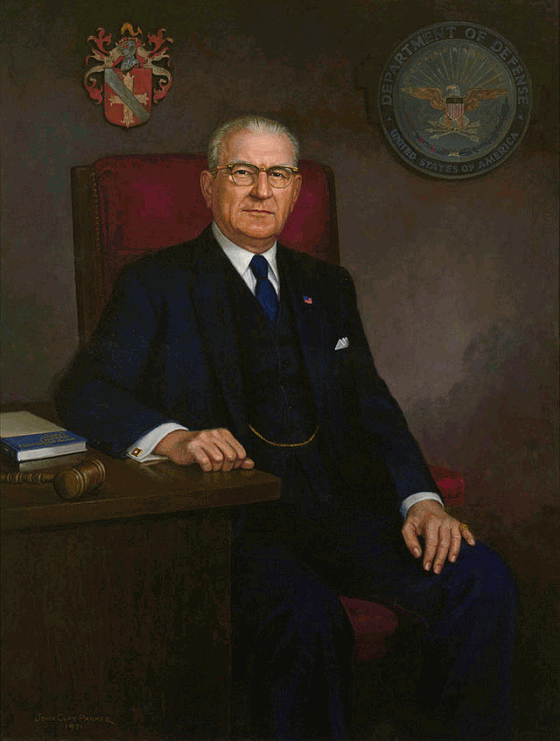 Image from the Collection of the U.S. House of Representatives
Felix Edward Hébert (known as F. Edward Hébert), born in New Orleans on October 12, 1901, was the longest-serving member of the United States House of Representatives from the state of Louisiana, having represented the New Orleans-based 1st congressional district as a Democrat from 1941 until his retirement in 1977.
While a student at Jesuit High School, he wrote prep-school sports reports for his future employer, the New Orleans Times-Picayune. A 1924 Tulane graduate, he was the first sports editor of the Tulane Hullabaloo.
Hébert pursued a career in public relations for Loyola University and journalism for the Times-Picayune and the New Orleans States newspapers. As a front-page columnist and political editor, he covered the candidacy and election of Governor Huey P. Long. Hébert's coverage of the Louisiana Hayride scandals of 1939 — which put a spotlight on corruption among followers of the Long political family — contributed to the eventual convictions of Governor Richard W. Leche and James Monroe Smith, President of Louisiana State University. The Times-Picayune won the Delta Sigma Chi plaque for "courage in journalism", largely as a result of Hébert's work. Hébert's work also led to his election in 1940 to the 77th United States Congress. He served in the United States House of Representatives until the end of the 94th United States Congress, having chosen not to seek a nineteenth term in 1976.
Hébert opposed school desegregation and signed the Southern Manifesto in opposition to the United States Supreme Court's 1954 Brown v. Board of Education decision which moved against de jure segregation in seventeen states and the District of Columbia. He was the chairman of the United States House Committee on Armed Services from 1971–1975 but was removed from the chairmanship in a revolt of the increasingly young and liberal House Democratic Caucus against the seniority system. Many of the younger Democrats were not pleased when he addressed the new members from the Watergate Class of 1974 as "boys and girls". They considered him too amenable to the Pentagon. Hébert is responsible for founding the Uniformed Services University of the Health Sciences in Bethesda, Maryland.
Hébert died on December 29, 1979 in New Orleans and is buried in Lake Lawn Park Mausoleum. (Wiki)
---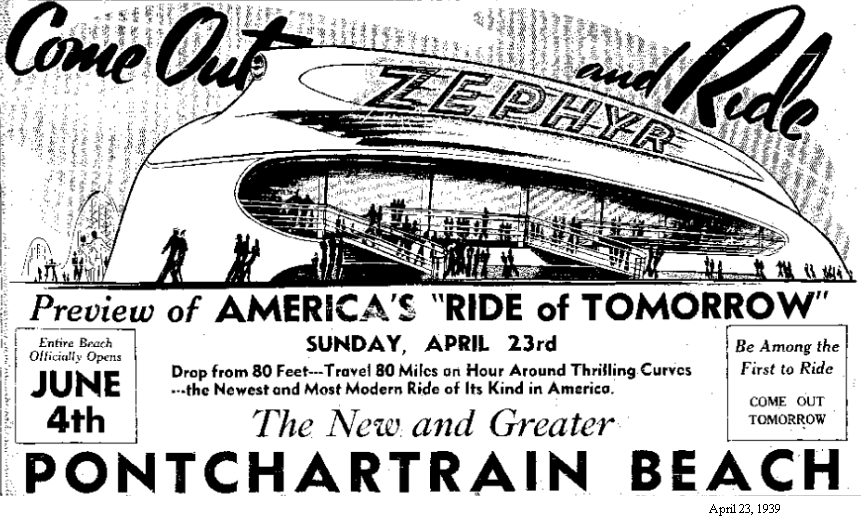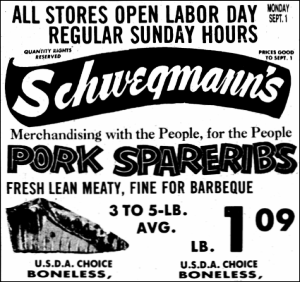 ---
CAILLOUET, Lucien Joseph, clergyman. Born, Thibodaux, La., Decmber 29, 1894; eighth child of Judge Louis Philip Caillouet (q.v.) and Marie Adèle Lagarde. Education: Attended private school in Thibodaux; entered St. Joseph Seminary, St. Benedict, La., September 1907. The seminary buildings destroyed by fire two months later, he attended Holy Cross College, New Orleans, and the re-opened seminary in Carrollton (uptown New Orleans), returning to St. Benedict in September 1908. He matriculated at the American College, University of Louvain, Belgium, autumn, 1913. The outbreak of World War I forced him to continue his philosophical and theological studies at Fribourg, Switzerland. Returned to U. S. as deacon; ordained to priesthood July 25, 1918, in chapel of Academy of the Sacred Heart, New Orleans. First appointment to St. Louis Cathedral, July-December 1918; then to St. Joseph Church, Baton Rouge, January 1919 to August 1920. Initial pastorate at Sts. Peter and Paul Church, Lobdell; in 1928 the former Holy Family Mission of Port Allen became the church parish seat and he was named first pastor. On October 25, 1934, appointed pastor of St. Agnes, Baton Rouge, organizing there a parochial school. On June 1, 1938, transferred to St. Francis de Sales, Houma, embellished church interior and planned new elementary-secondary school. Became pastor of Our Lady of Lourdes Church, New Orleans, built a million-dollar school. Stayed at Lourdes from 1946 to 1968, the fiftieth anniversary of his ordination, when he retired from active ministry. Named vicar general, April 27, 1946; domestic prelate, September 3, 1943; and prothonotary apostolic, June 10, 1947. Last residence at the Chateau de Notre Dame. Died, October 7, 1980; interred priests' tomb, St. Joseph Cemetery, Thibodaux, La From http://lahistory.org/site20.php
BOGAERTS, John Baptist(e), clergyman. Born, at Olmen, Belgium, December 29, 1840. Studied at Seminary of Malines; ordained subdeacon at Malines; received order of diaconate and priesthood in New Orleans, November 4, 1863. Arrived on Good Friday, April 3, 1863; immediately named pastor of St. Joseph's, Gretna; completed construction of church and built combination school-rectory. Named pastor, July 15, 1871, of St. Henry's, New Orleans. Before becoming rector of St. Mary's Archbishopric Church and chancellor of the archdiocese in 1891. Appointed 1889, vicar general by Archbishop Francis Janssens (q.v.). Upon Janssens' death (June 9, 1897), selected as apostolic administrator of the archdiocese, holding that post until installation of Archbishop Placide L. Chapelle (q.v.), February 1898. Assumed the pastorate of St. Ann's Church, New Orleans, May 1901. With Fr. Joseph Koegerl, was instrumental in having Benedictine Fathers transfer site of their seminary activities from Gessen in Tangipahoa Parish to more salubrious location in St. Tammany Parish. Died, New Orleans, June 28, 1925. interred at St. Joseph Abbey Cemetery, St. Benedict, La. H.C.B. Sources: Archives, Archdiocese of New Orleans and of St. Ann's (personal scrapbook); Roger Baudier, The Catholic Church in Louisiana (1939). From http://lahistory.org/site19.php
COHEN, Walter L., politician, businessman. Born, New Orleans, 1860; son of Bernard and Amelia Bingaman Cohen; a free man of color. Education: local public school, New Orleans. Married Antonia Manadé. Three children: Walter L., Jr., Bernard J., and Margot Farrell. Active in Reconstruction Republican politics; one of few blacks to successfully hold political office beyond Reconstruction. Appointed customs inspector by President William McKinley, and register of the land office by Theodore Roosevelt. Often in the center of state Republican politics even after the black-and-tan machinery lost control. Appointed comptroller of customs by President Warren G. Harding, 1921, and later by President Calvin Coolidge. Eventually ousted as secretary of the State Republican Committee and became head of a dissenting group. Opposed Herbert Hoover's nomination for president in 1928. Supported Hoover's running mate. Appointed minister to Liberia, 1928, but declined. A successful businessman; founder and president of the People's Life Insurance Company, a large black industrial insurance company. Active in the benevolent and fraternal organizations. Member: Corpus Christi Church, New Orleans. Died, New Orleans, December 29, 1930; interred St. Louis Cemetery III. From http://lahistory.org/site20.php
December 29, 1939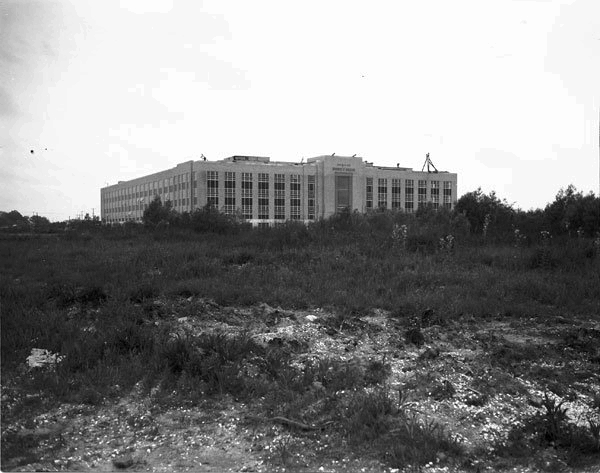 The Southern Regional Research Laboratory as viewed on April 23, 1941. The cornerstone had been set on December 29, 1939 in the 40 acre building site This area had formerly abutted the grounds of Spanish Fort amusement park and resort.
WPA workers will grade and landscape the forty acres of land on which the laboratory is located at 2100 Robert E. Lee Boulevard, construct curbs, gutters, walks & roadways (which had an eighteen inch sand fill topped with six inches of shell and two inches of asphalt), and extend drainage facilities. Project plans also called for the extension of 6,000 feet of water lines. The project was expected to require four months to complete and is estimated to cost a total of $98,000.
It was here that local scientists developed wash-n-wear cotton, the predecessor of Permanent Press.
Text and photo from the New Orleans Public Library.