---

Mistrial for Annie Crawford
March 26, 1912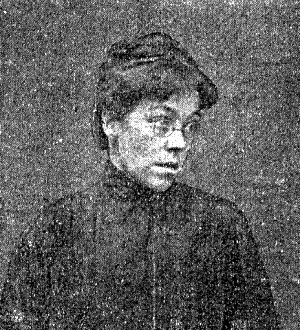 Front page news in the Daily Picayune on September 28, 1911 announced the arrest of Miss Annie Crawford, 28 year-old resident of 1011 Peters Avenue, for the poisoning of her 24 year-old sister Elise at their home on September 23. Elise had been ill for quite some time before her death.
The Crawford family had lost three family members within the past 15 months. On June 25, 1910, another sister, Mary Agnes Crawford died suddenly -- the cause of death was attributed to Acute Meningitis. Three weeks later on July 15 her father, Walter C. Crawford passed away -- the cause of death was allegedly Uremic Poisoning. Two weeks after that, on July 29 her mother died -- it was thought that she also succumbed to Uremic Poisoning. Upon the death of Elise suspicions were raised that the family might have been victims of murder.
Dr. J. C. McGuire, who had treated Elise, claimed that her symptoms were not connected with the heart trouble she had suffered but that they more closely resembled morphine poisoning. Dr. McGuire admitted Elise to Charity Hospital where she died the following morning. The coroner's report concluded that morphine had been found in her stomach after her body was exhumed from St. Patrick's Cemetery Number 3 for examination. Relatives reported that Annie had an addiction to morphine. She had worked in the drug department of the New Orleans Sanitarium (later renamed Presbyterian Hospital) but was discharged for alleged irregularities in her accounting of medications. In her position at the hospital she became familiar with the actions of poisons and other drugs.
Out of work since losing her job, it was determined that she was the insurance beneficiary of each deceased family member; Mary Agnes was insured for $300, her father for $800, her mother for $800, and her sister Elise for $250. Another sister, Gertrude, said "I don't want Annie to nurse me if I ever get sick. She gives such funny medicine". District Attorney St. Claire Adams said, "It was established today the that Annie Crawford is a drug fiend and probably is addicted to morphine. It is also established that she had access during the past three weeks to morphine and was in a position to obtain it in practically any quantity. During the indisposition of Elise Crawford she bitterly complained that her food and drink were drugged. I have charged Annie Crawford with the murder of her sister Elise". The photo on the left appeared in the September 29, 1911 edition of the Daily Picayune captioned "Near View of the Confessed Poisoner Secured As She Left the Prison Door (Photo by Fritch)".
The case came before the Grand Jury on October 10 and Annie Crawford was indicted. On March 13, 2012 the trial began and she pled not guilty. She had admitted to poisoning Elise with morphine capsules but said that she accidentally administered the wrong medication -- she thought she had given Elise calomel tablets which she had purchased at Waldorf's Pharmacy. She also admitted to being a morphine addict.
Elise's body was, once again, exhumed for further examination. Laboratory slides harvested from her organs were brought to the courtroom as evidence. Annie's attorney Lionel Adams exclaimed that this was a "macabre display" while District Attorney St. Claire Adams objected. Tempers flared and the two began to physically scuffle. While others in the courtroom attempted to quell the melee the slides were pushed and went crashing to the floor. Annie was led from the room while fainting. During the trial, professors from Tulane Medical School were called in as expert witnesses. Some opposed the opinions of others. Tulane students, aligned with the professor whose opinion favored Annie's innocence, rushed to Parish Prison in an attempt to carry her away. Police formed a ring of guards around the building and the students were barred from the courtroom.
This spectacular trial, which attracted national attention, ended on March 26, 1912 as a mistrial. The jury had voted 9-3 in favor of an acquittal but were deadlocked and failed to reach a verdict. Anne Crawford was not tried for the murder of her mother, father, or other sister because they had been buried too long for current forensics to determine if they had been poisoned. On March 27, 1913, Elise's organs were released to Annie and her remaining sister and reburied at St. Patrick's. The two sisters reported that they planned to move to Port Arthur, Texas.
On June 10, 1912, Senator Schator Williams introduced a bill to prohibit written and oral confessions of prisoners. Citing Annie Crawford's case as a "cruel example" of third degree methods used by Distrct Attorney Adams' office as an example of coercive tactics, the bill passed with only one nay vote.
---

You Can Support this Site by Clicking on & Shopping from this Amazon Link -- and it won't cost you a penny more: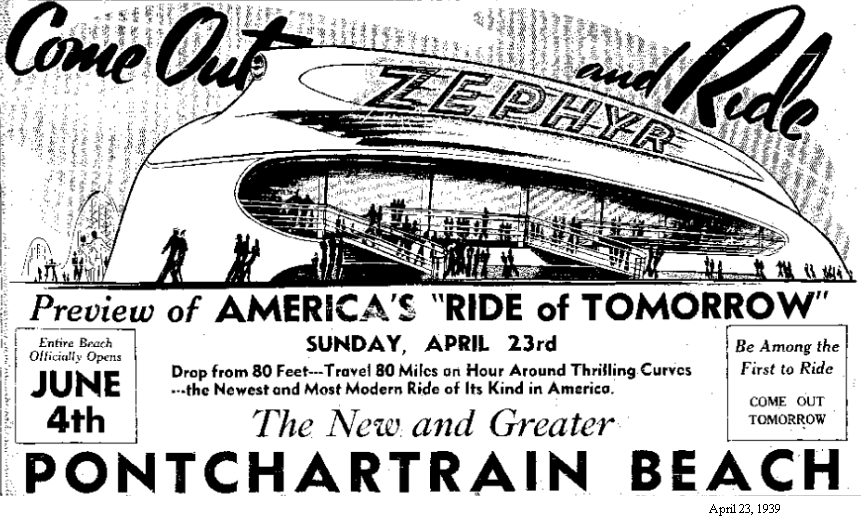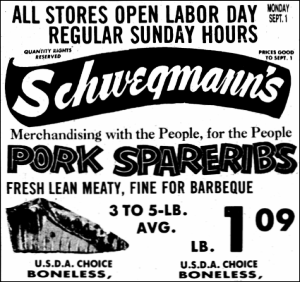 Suspecting Congressman Willian Jefferson of bribery, the FBI raided his Congressional offices in May 2006, but he was re-elected later that year. On June 4, 2007, a federal grand jury indicted Jefferson on sixteen felony charges related to corruption. Jefferson was defeated by Republican Joseph Cao on December 6, 2008, being the most senior Democrat to lose re-election that year. In 2009, he was tried in Virginia on corruption charges. On August 5, 2009, he was found guilty of eleven of the sixteen corruption counts. Jefferson's lawyers have promised to appeal, a gesture which New Orleans former U.S. attorney Harry Rosenberg told the Times-Picayune may work in Jefferson's favor because the jury failed to convict him on all sixteen of the indictment counts. Jefferson was sentenced to thirteen years on November 13, 2009, the longest sentence yet handed down to a congressman for bribery or any other crime. On March 26, 2012, the U.S. Court of Appeals for the Fourth Circuit affirmed Jefferson's conviction and sentence on ten of the eleven counts on which he was convicted. The Court of Appeals vacated and remanded the conviction on one count of the indictment, involving alleged wire fraud, holding that venue on that count was improper in the federal court in Virginia. On April 20, 2012, U.S. District Court judge T.S. Ellis revoked Jefferson's bail and ordered that he report to prison to begin serving his thirteen-year sentence by May 4, 2012. On May 4, 2012, Jefferson surrendered to the Bureau of Prisons facility in Beaumont, Texas to begin serving his 13-year sentence. He is scheduled for release on August 30, 2023. Jefferson owes $5 million in legal fees and has filed for bankruptcy.
On March 8, 2011, MSY/New Orleans was one of eight cities given approval for charter flights to Cuba. Flights to Cuba have been scheduled on a very limited basis, with the first departure on March 26, 2012, operated by Sky King, Inc., charters and marketed by Cuba Travel USA.
Photos of Tulane Avenue, March 26, 1969 and 1953.
Photos of the Carrollton Interchange, March 26, 1952.
On October 16, 1932 the Spanish Fort streetcar made it last ride to Lake Pontchartrain at the mouth of Bayou St. John where an amusement area was built aound the remains of the fort. This was the original location of Pontchartrain Beach before it moved further east to Elysian Fields Ave. The Spanish Fort Line branched off of the West End Line at what is now Robert E. Lee Blvd. It began on March 26, 1911.
On March 26, 1870, Pierre Soulé, born in France, August 28, 1801 and one of the most brilliant lawyers and gifted personalities which characterized the era of 1834-1836 throughout the South, died at his residence, 200 Burgundy Street, between St. Ann and Dumaine, at the age of 69. He lies buried in the St. Louis Cemetery. (NOPL) He was a member of the Louisiana state senate, 1845; a U.S. Senator from Louisiana, 1847, 1849–53; U.S. Minister to Spain, 1853–55; and general in the Confederate Army during the Civil War.
On March 26, 1860, the city council (by Ordinance #5044) authorized the Surveyor to draw up plans showing all unoccupied land owned by the city that was not set apart for public use. The law further authorized the Auctioneer, under the supervision of the Finance Committee of the Council, to sell those properties. (NOPL)
Abdil Daily Crossman, a Whig Candidate, was elected the twelfth Mayor of New Orleans, April 6, 1846 and served three consecutive terms, until March 26, 1854. A new public school system was put into effect under his administration in 1847, the state providing funds for the education of children from the age of 6 to 10 years. The former Crossman School at 4407 S. Carrollton, now Esperanza Charter School, was named in his honor.
On March 26, 1804, an act of congress divided Louisiana into two territories or districts: land south of the 33rd parallel became the Territory of Orleans; land north of the 33rd parallel, the District of Louisiana. The act took effect October 1, 1804, upon which the District of Louisiana was placed under the governance of Indiana Territory, then governed by William Henry Harrison.
John L. Lewis was elected the thirteenth Mayor of New Orleans, March 27, 1854, took office on April 10, 1854 and served until 1856. He was born in Lexington, Kentucky, March 26, 1800.