---

Happy Birthday, Pete!
Born July 3. 1930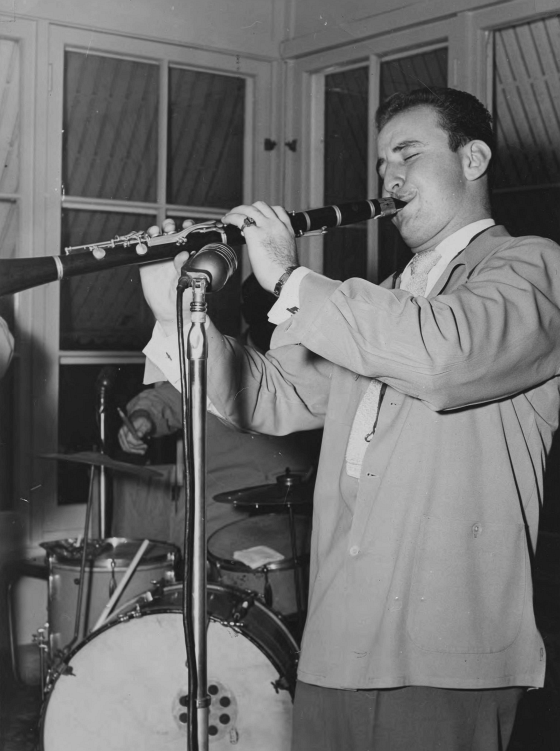 Pierre Dewey LaFontaine, Jr. was born in New Orleans on White Street between Dumaine and St. Ann on July 3, 1930. As a child battling frequent respiratory infections due to weakened lungs, a local doctor advised his father to purchase a wind instrument -- Pete chose a clarinet. He took private lessons and played at McDonogh 28 school. After gigs with Monk Hazel and Al Hirt. he founded The Basin Street Six in 1950 with his longtime friend, trumpeter George Girard. He married Beverly Lang on October 27, 1951.
National fame came when he joined the Lawrence Welk Orchestra. Upon returning to New Orleans, he played with The Dukes of Dixieland, then began forming his own bands. The New Orleans Jazz Club declared "Pete Fountain Day" on October 19, 1959. He opened his club at 800 Bourbon Street in the spring of 1960.
In 1963 he and his band played the Hollywood Bowl. He appeared on The Tonight Show Starring Johnny Carson 56 times. He had a club at the Riverside Hilton and later played regularly at the Casino Magic in Bay St. Louis.
A founder of The Half Fast Walking Club and a true New Orleans character, he was awarded an honorary degree by Loyola University New Orleans in 2006. On March 18, 2007, Pete Fountain was inducted into the Louisiana Music Hall of Fame. He is pictured here at age 19 with Basin Street Six at a New Orleans Jazz Club Meeting. Photograph from the collection of Dr. Edmond Souchon at the Louisiana Digital Library.
Source: WIKI
---

You Can Support this Site by Clicking on & Shopping from this Amazon Link -- and it won't cost you a penny more: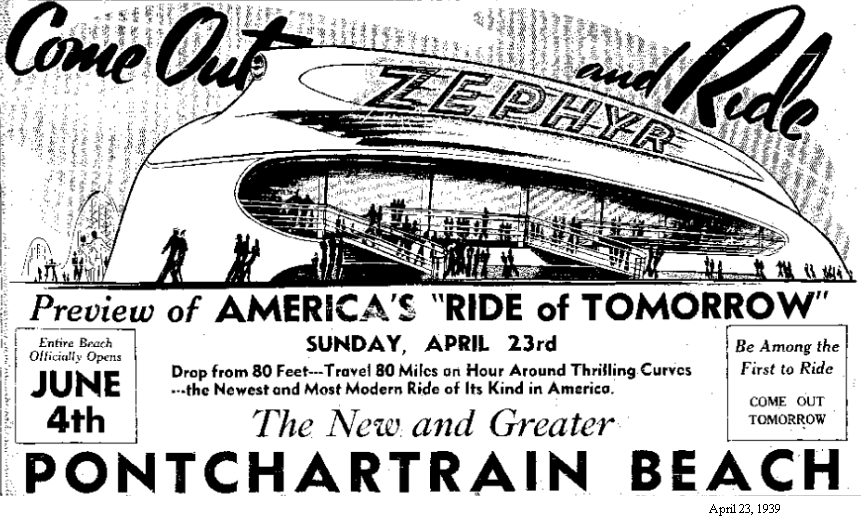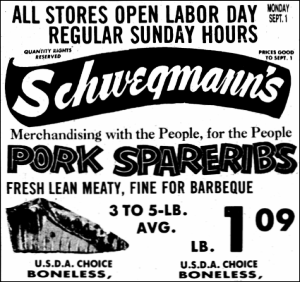 On July 3, 2003, the largest crowd in Zephyr Field history, 11,925 attended the Zephyrs game where they lost 1 to 0 to the Nashville Sounds.
The Uptown New Orleans Historic District, roughly bounded by Louisiana, Claiborne, Lowerline, and the Mississippi River, was listed on the National Register of Historic Places on July 3, 1985.

Workmen were repairing the Causeway bridge afte a barge knocked out a section in an early morning collision on July 3, 1967.
Jazz trumeter Leeds "Lee" Collins was born in New Orleans on October 17, 1901. He played in brass bands as a teenager, including The Young Eagles, The Columbia Band, and the Tuxedo Brass Band. In the 1910s he played in New Orleans alongside Louis Armstrong, Papa Celestin, and Zutty Singleton. He moved to Chicago in 1924, where he replaced Louis Armstrong in King Oliver's band. He also played with Jelly Roll Morton but the two had disagreements and fell out when Collins claimed that Morton stole the song Fish Tail Blues from him. He returned to New Orleans. There he played on the recordings of the Jones-Collins Astoria Hot Eight in 1929 before playing in New York City with Luis Russell in 1930 and then heading back to Chicago. There he played with Dave Peyton (1930), the Chicago Ramblers (1932), Johnny Dodds and Baby Dodds, Zutty Singleton, Mezz Mezzrow, Lovie Austin, and Jimmy Bertrand (1945). Collins played in Chicago through the 1930s and 1940s as an accompanist to many blues singers and in nightclubs. After 1945 he led his own band at the Victory Club on Clark Street in Chicago, and gigged with Chippie Hill (1946), Kid Ory (1948), and Art Hodes (1950-51). He played in Europe with Mezz Mezzrow in 1951 and 1954 and in California with Joe Sullivan in 1953. In the mid-1950s he retired due to illness. Collins wrote an autobiography, Oh, Didn't He Ramble, with the aid of his wife Mary and two editors which was published in 1974. Collins died in Chicago on July 3, 1960 at the age of 58.
On July 3, 1906, property owners and residents of Lafayette Ave. from Claiborne to Broad petitioned the city for drains.
City Ordinance:RESOLVED, that from the present resolution's enactment approved June 24, 1816, Ordinance entitled "Ordinance to prevent the construction of building in the City of New Orleans with wood, relative to the construction of houses and other buildings in said City" and the dispositions of the Ordinance approved February 25, 1822 entitled "Supplemental Ordinance to the Ordinance prohibiting the construction of houses and other buildings with wood" as well as the dispositions of the Ordinance approved May 28, 1828, relative to the repairs of houses shall be extended and applied to that part of Ste. Marie's Faubourg located between Camp, New Levee, Common & Delord Streets as well as that part of the City from lower Rampart Street between St. Louis, Basin, Canal Streets, and that part of the Batture and both sides of New Levee stree between Delord (Pg. 23) & Roffignac. RESOLVED, furthermore that any violation of the present dispositions shall be punished by the prescribed penalties by the above mentioned Ordinances. Approved, July 3, 1832.
On July 3, 1789, Don Olivero Poleck presented a bill to the Cabildo for the fire pump which he brought from Philadelphia on one of the ships which sailed from this city to obtain flour for this Province.