---

Beulah Ledner Opens a New Bakery
May 21, 1970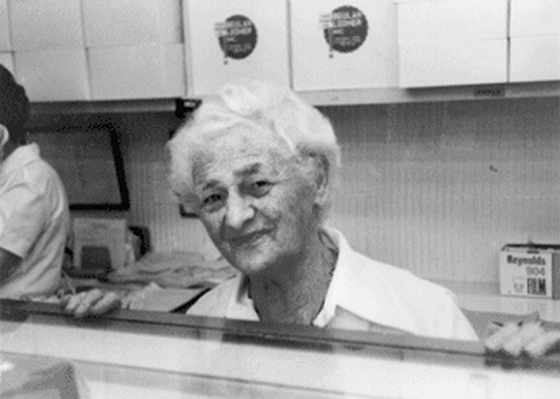 Beulah Levy Ledner, born into a Jewish family in St. Rose, Louisiana, opened a bakery in New Orleans in 1933. She became very successful after creating her "Doberge cake" adapted from the famous Hungarian/Austrian Dobos Cake, a cake made of nine génoise cake layers filled with buttercream and topped with a hard caramel glaze. The doberge cake is based on a recipe originating in Alsace-Lorraine. Ledner replaced the buttercream filling of the Dobos Cake with a custard filling and iced the cakes with buttercream and a thin layer of fondant.
In 1946 Joe Gambino bought the name, recipe and retail shop, including her recipe for doberge cake and a promise that she would not reopen in New Orleans for five years. After a couple of years of illness, she reopened in a new location on Metairie Road under the name "Beulah Ledner, Inc." As her business and popularity grew, her son, Albert, designed and built a new building and a new machine to mass-produce sheet cakes using his mother's recipes. She opened her new bakery on May 21, 1970; she ran it until she retired in 1981 the age of 87, when she sold the shop and doberge recipe to Maurice's French Pastries. (WIKI) (Photo from MyNewOrleans.com) More about Mrs. Ledner.
---

You Can Support this Site by Clicking on & Shopping from this Amazon Link -- and it won't cost you a penny more: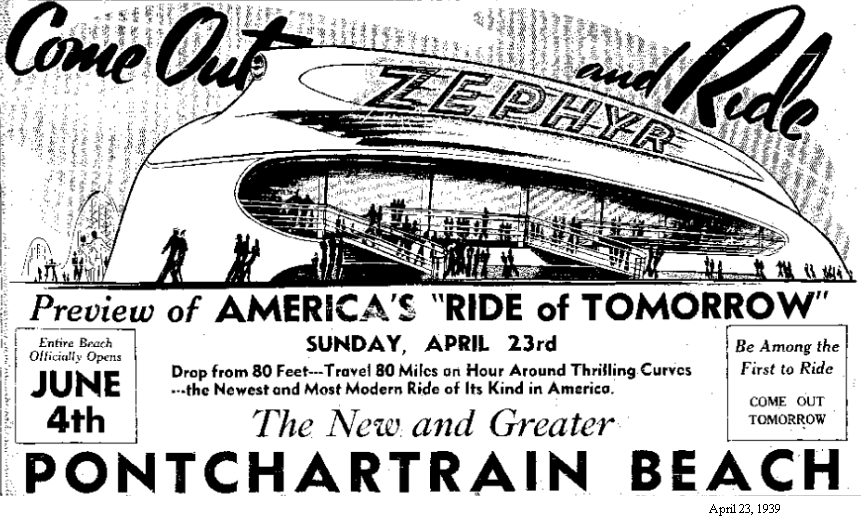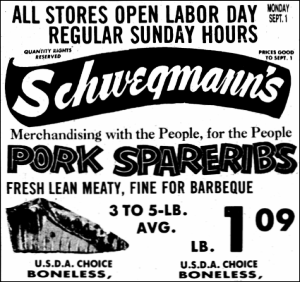 In 2005, Hurricane Katrina virtually destroyed the I-10 Twin Span Bridge to the east. However, due to its sturdy construction, the Maestri Bridge was largely undamaged and was the only route to New Orleans from the East until the Twin Spans could be temporarily fixed (US-90 was also closed due to damage to the Fort Pike Bridge). The bridge was closed in January 2012 for repairs. LA DOTD awarded a $5.7 million contract to rehabilitate the bridge's railings. It reopened on May 21, 2012.
On May 21, 2010, BP began live underwater video broadcasts of the Deepwater Horizon oil spill leak.
On May 21, 2008, Nick Ceci was awarded $382,928 as the winner of 2008 World Series of Poker Circuitat Harrah's New Orleans.
On Tuesday, May 21, 2002 Mayor Ray Nagin held a press conference to announce that he had chosen 43-year-old Captain Eddie Compass III, a self-described "street cop", to lead the New Orleans Police Department. Nagin stated what impressed him most was Compass's "track record of success" in implementing community policing programs that helped bring down the city's homicide rate, particularly in public housing developments. He also said he was swayed by Compass's affinity for technology, a priority for his administration, and that he was able "to envision us working together as a high-performance team reaching our goals in this community." (WIKI)
On May 21, 1956, the $23 Million Desire Housing projects become open to the public and residents began to take residence there. The development was comprised of some 262 two-story brick buildings containing about 1,860 units across 98.5 acres of land bounded by Higgins Boulevard, Alvar Street, Florida Boulevard, Desire Street, Oliver White Avenue, Pleasure Street and Piety Street. What remained of the complex, after several demolition phases, was completely removed in 2003 with the exception of two of the original buildings which were preserved for historical purposes. (WIKI)

On May 21, 1933, Tony Canzoneri recovered his world Jr. Welterweight title, with a ten round decision over Jose Flores Perez (Battling Shaw) in New Orleans.
Gasquet Street's name was changed to Cleveland Avenue on May 21, 1886. On the same date, Common Street, from the river to Rampart St. was renamed Tulane Avenue.
An Act passed by the Louisiana Legislature on
May 21, 1806
outlined the "rights and duties of Apprentices and Indentured Servants." The Act stipulated that indentures were to be signed in the presence of at least two witnesses "before the mayor of any city, or the judge of any county." Minors could be bound only with the consent of a parent, guardian or curator or, in their absence, with the consent of the mayor or county judge of their place of residence. The Act specified the form the agreement should take and set a fee of five dollars for the services of the mayor or judge. Should the apprentice's master or mistress die during the term of the indenture, mayors and judges were also given the power to reassign unexpired terms to another "suitable person of said trade, or calling, mentioned in the indenture" and the power to penalize apprentices or bound servants who "absconded."
View a transcription of the text of the law
.
On May 21, 1779, in view of the great abuses committed in the sale of provisions which were exposed to the elements (not being covered), the Cabildo determined to build a wooden warehouse sixty feet long by twenty-two feet wide in which to transact the sale of provisions. During the same session, Don Santiago Toutan Beauregard was appointed Commissioner and Provincial Judge to succeed Don Carlos Honorato Olivier who resigned