---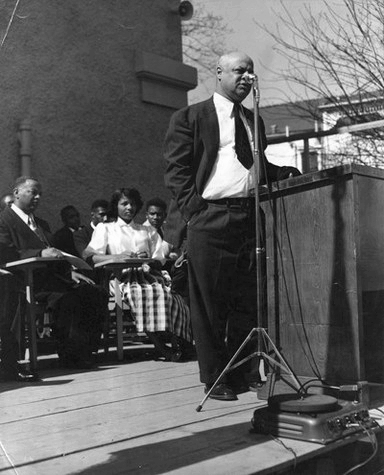 Alexander Pierre Tureaud Sr.
Passes Away -- January 22, 1972
Attorney A. P. Tureaud Sr., civil rights leader, was born on February 26, 1899. He received his early education in the schools of New Orleans. He received his law degree from Howard University in 1925. Tureaud first practiced law in Washington, D.C. He decided to return to his native state and opened a law office in New Orleans in 1926. In a later interview he stated that he never regretted the decision.
"Mr. NAACP" as Mr. Tureaud was called fought against racial discrimination in the south for fifty years. In 1927, he joined the NAACP's legal team as an attorney for the organization's Legal Defense Fund, filing numerous lawsuits to desegregate schools, businesses and public facilities in Louisiana and Mississippi. His name appeared on virtually every suit filed by the NAACP because for a time he was the only black lawyer in the state of Louisiana.
Tureaud died on January 22, 1972. At his funeral, his longtime associate and noted civil rights attorney, Thurgood Marshall, delivered the eulogy.
Text from the New Orleans Public Library.
Photo by Rachel L. Emanuel. Further reading:
A More Noble Cause: A. P. Tureaud and the Struggle for Civil Rights in Louisiana
by Rachel L. Emanuel and J.P. Tureaud Jr.


---

You Can Support this Site by Clicking on & Shopping from this Amazon Link -- and it won't cost you a penny more: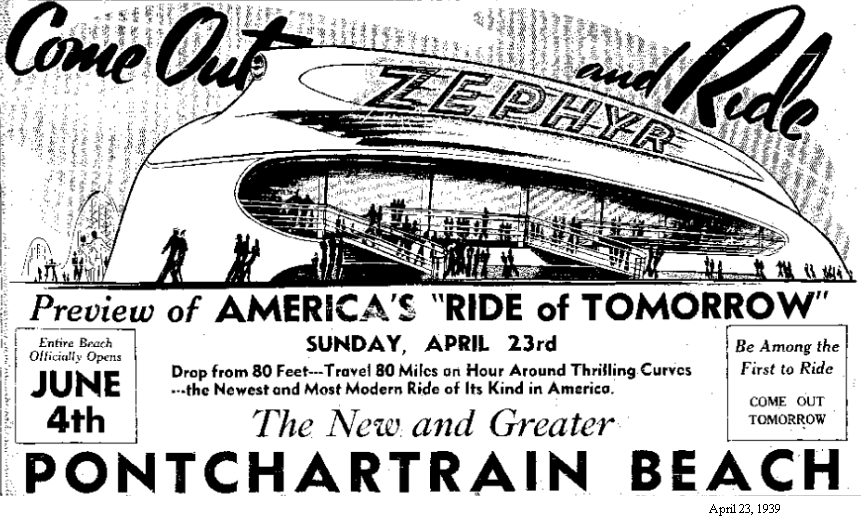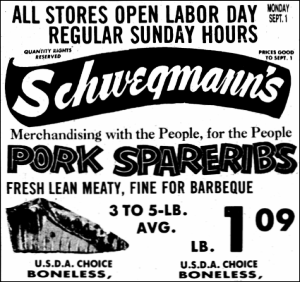 Photo
taken on
January 22, 1954
of Mrs. Rosa Keller joined other Library officials and the Mayor in an inspection of the Washington Avenue building recently acquired to serve as a new branch library. The facility was dedicated on April 4 of that year as the Norman Mayer Broadmoor Branch. It served the community until the early 1980s when the building was condemned by city officials. The new Broad--now Rosa Keller--Branch replaced the old structure in 1993.
The Liberty ship Warren Stone was lauched at Delta Shipbuilding Company on January 22, 1944.
The Amateur Athletic Union of the United States was held at the Southern Athletic Club, in New Orleans, on Saturday, January 22, 1909.
Newspaper headlines for January 22, 1909 read :GOV. SANDERS STOPS NEW ORLEANS RACING; Threatens to "Take a Hand" if Betting Is Not Discontinued at Suburban Park. RACE TRACK GATES CLOSED Arrest of Bookmaker Sheehan Will Serve as a Test of Anti-Racing Law in Louisiana" The story: After continuing for a week, the race meet at Suburban Park, in Jefferson Parish [McDonoghville], across the Mississippi River from New Orleans, to-day was closed, at least temporarily. The announcement of the suspension was made at the conclusion of the fourth race, shortly after John Sheehan of Memphis, a bookmaker, had been arrested on the charge of violating the Locke anti-racing law. Gov. Sanders of Louislana has suppressed racing at the Suburban track by peremptorily ordering Sheriff L.H. Marrero to stop the system of betting.
Joseph Ansoetegui Shakspeare (April 12, 1837 - 22 January 1896) was mayor of New Orleans from 1880 - 1882 and again from 1888 to 1892. He was born in New Orleans, the son of a Quaker from Delaware, Samuel Shakspeare, and Mariane (Mathias) Shakespeare, a Swiss immigrant. He studied iron design in New York City and later returned to New Orleans to run an ironworks started by his father. He later entered politics, serving one term in the state legislature. He married Antoinette Kroos, a German immigrant, in 1863; the couple had five children. In the municipal election of 1880, Shakspeare accepted the mayoral nomination of a coalition of reformers determined to take power from "the Ring", a scandal-plagued local political machine. Shakspeare defeated Jules Denis, the Ring candidate, by 9803 votes to 9362. For several days, outgoing Ring mayor Isaac W. Patton refused to recognize the results. He would not give up City Hall until ordered by a judge. In the municipal election of 1888, Shakspeare ran again as a reform candidate opposing the Ring. As before, he was supported by members of the city's conservative Bourbon business elite, and he defeated the Ring candidate, Judge Robert C. Davey, by 23,313 votes to 15,635. The election was characterized by the presence of armed bands of men from both the reform and Ring camps. Under the rules of the new charter, Shakspeare's second term was a four-year one. His second term was characterized by renewed street improvements, the introduction of electric street lights and street cars, and a further improvement of the city's debt situation. His administration began construction of a new courthouse and jail complex on Tulane Avenue. He also created a professional fire department to replace the existing volunteer fire departments, which had been active in municipal machine politics. But his efforts to use the police department as a source of political patronage alienated some of his reform-oriented supporters. Shakspeare appointed David Hennessy as chief of police. Hennessy's assassination in October 1890, allegedly by members of the Sicilian Mafia, sparked an anti-Italian riot in which the parish prison was stormed and eleven Italian immigrants were lynched. The riot created an international diplomatic incident with the government of Italy. Shakspeare ran for a third term in 1892, but by then his reputation as a reformer was tarnished, and he was defeated by Ring candidate John Fitzpatrick, who was a popular politician with strong pro-labor credentials. Shakspeare died in New Orleans in 1896. From the New Orleans Public Library.
Louis Placide Canonge, editor, educator, playwright, politician. Born, New Orleans, June 29, 1822; son of Judge J. F. Canonge and Amelie Mercier. Education: College Louis-le-Grand, Paris, France. Returned to New Orleans, 1838. Married Héloïse Halphen, daughter of Michel Halphen. Children: Henri and L. Placide, Jr. Legal career: admitted to bar, 1843; later served as clerk of New Orleans criminal court. Journalistic career: contributor to New Orleans L'Abeille, 1838-1893; L'Impartial; Le Coup d'Oeil; Le Quatorze Septembre; La Presse; while in Paris, served as correspondent for New Orleans Delta. Founded and edited the following newspapers: La Lorgnette, L'Evantail, L'Entracte, L'Epoque, Revue Louisianaise, Courier de la Louisiane, Le Sud, Le Courier Française, the Southern Star, and the Propagateur Catholique. Literary career: author of following dramas: Le Maudit Passeport, Gaston de St. Elme, L'Ambassador d'Autriche, Un Grand d'Espagne, Histoire Sous Charles Quint, France et Espagne, Comte de Carmagnala; adapted Count of Monte Cristo for the stage. Author of comedy Qui Perde Gagne. Named an officer in the French Académie for work in the field of French letters, 1885. Director and manager of French operatic company, New Orleans, 1873-1878. Educator: superintendent of education, Orleans Parish; professor of French, University of Louisiana. Politically active: member, state house of representatives, 1850-1852, 1884-1888. Died, New Orleans, January 22, 1893; interred New Orleans. The orchestra of the French Opera House played his funeral march. Source: http://lahistory.org/site20.php
Lena Himel Cross, nurse. Born, January 22, 1880, at Himelaya Plantation on Bayou Lafourche in Assumption Parish, La.; daughter of Dorothy Bernard and Oscar Himel; was educated as a boarding student at Mount Carmel convent in Thibodaux, La., from 1894 to 1901; married Edward Wallace Cross on January 4, 1904; lived in Thibodaux and Gibson, La., before moving to New Orleans in 1906; studied nursing at Hotel Dieu, New Orleans, after husband's death in 1912; served as registrar for the Nursing Bureau of New Orleans District Nurses Association; president of the Louisiana State Nurses Association from 1918 to 1921; worked for passage of legislation to protect registered nurses of the state; died March 9, 1942; survived by one daughter, Mrs. M. B. French; services held at Catholic church in Thibodaux with interment in Thibodaux cemetery. FRom http://lahistory.org/site20.php
Walter Louis Cohen, a politician and businessman, was born a free man of color in New Orleans on January 22, 1860. He was educated at St. Louis Catholic School and Straight College. An active member of Reconstruction politics he was one of the few African Americans to hold political office after Reconstruction. He was appointed to the office of Customs Inspector by President McKinley, to the position of Registrar of U. S. Land Office by President Theodore Roosevelt, and to the office of Comptroller of Customs by President Harding. A successful businessman Cohen was founder and president of People's Life Insurance Co. He was also active in benevolent and fraternal organizations. Walter L. Cohen died in New Orleans on December 29, 1930 and is buried in St. Louis Cemetery No. 3. (From tthe New Orleans Public Library)
John Brownlee, politician. Born, Belfast, Ireland, January 22, 1818. Immigrated to the United States at age 13, and received his citizenship papers, October 1847. Confederate service: Company "B", Ninth Regiment, First Brigade, Duvergé Guards, Parish of Orleans, Right Bank, Algiers Battalion, Louisiana Militia. Served as treasurer, Duvergé Guards. (This organization was also known as Capt. James T. Anderson's Company, Algiers Battalion, Louisiana Militia). Married, Janaury 21, 1843, Mary Ann Spence of New York City. Children: Elizabeth (b. 1845), William Thomas (b. 1848), Edward (b. 1850), John, Jr. (b. 1851), Charles Henry (q.v.), Emma Louisa (b. 1859), Ella G. (b. 1862). Active in Democratic party; president, Orleans Parish Police Jury; justice of the peace; Orleans Parish comptroller of licenses; constable, Algiers, 1861; member, Saints John Lodge No. 153, F. & A.M., Masonic Lodge, served as senior deacon, 1862, secretary, 1865. Died, New Orleans, December 12, 1869; interred Odd Fellows Rest and Cemetery. C.M.B. Sources: C. V. Kraft, The Herald, Vol. XIII, special edition, p. 112; Gardner's New Orleans Directory—Government of Algiers; family bible and family papers; Succession of John Brownlee, Petition No. 38051, Second District Court of Algiers, 5th District, New Orleans, Orleans Parish, Louisiana; Civil War Record: Card no. 47011809, Veterans Records, National Archives, Washington, D. C.; Official records from Saints John Lodge No. 153, F. & A.M., Algiers, 5th District of New Orleans, La.; New Orleans Vital Records; Odd Fellow Rest and Cemetery Records and Vault #589 inscriptions; Louisiana census: 1850, 1860, 1870. From http://lahistory.org/site19.php
1812 Louisians Becomes a State