---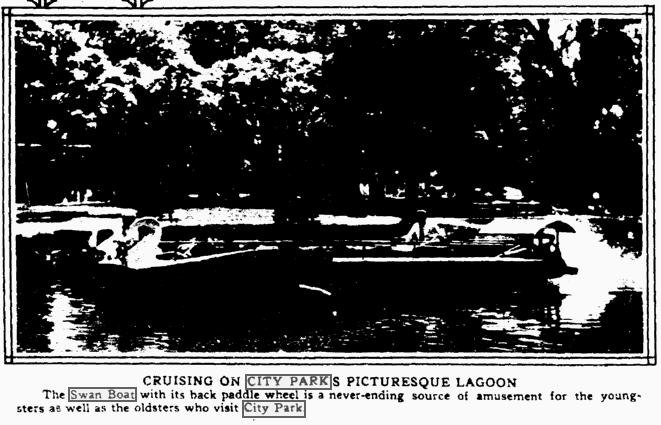 Swan Boat in City Park
May 25, 1930
Times-Picayune Rotogravure
The Beginning of Lincoln Beach
May 25, 1939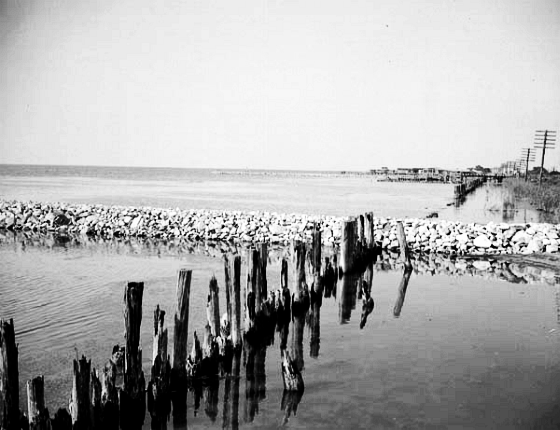 Lincoln Beach was located near Little Woods along Hayne Boulevard west of Paris Road in a then remote location far removed from public transportation. The ten-acre site was deeded to the city by Samuel Zemurray in 1938 and purchased within a year by the Orleans Levee Board which designated it as a swimming area for "colored" New Orleanians. The photo captures the early stages of construction on May 25, 1939 by the WPA which would result in a sand beach similar to the one being designed at Pontchartrain Beach, but Linclon Beach's amusements and amenities would not compare to those which would be contained at the "white" amusement park.
The beach opened to the black public in 1941 after the WPA had built a bathouse, paved walks, and a shell parking lot. Twelve years later, while Pontchartrain Beach was in its heyday, the Levee Board began improvements at the racially segregated Hayne Boulevard swimming spot at a cost of $500,000. Lincoln Beach formally reopened on June 29, 1955 as "an amusement playground resort for the Negro community of New Orleans". New visitors found fresh water pools, a new bathhouse, shelter, a roller coaster, an expanded and rebuilt midway, and carnival rides. The original bathouse was converted to become the Carver House restaurant.
During the mid-1950s and early 1960s Lincoln Beach attracted large crowds and offered top-notch entertainment including appearances by Fats Domino, Sam Cook, "Papa" Celestin, and many many more. By the early 1960s swimming in the lake was prohibited at both Pontchartrain and Lincoln Beach. Lincoln Beach closed in 1964 after a court order prohibiting segregated public facilities conflicted with the Lincoln Beach lease, which required it to operate as a "Negro" facility.

Photograph from the New Orleans Public Library. Note the camps in the distance, many of which remained until the 1990s.
---

You Can Support this Site by Clicking on & Shopping from this Amazon Link -- and it won't cost you a penny more: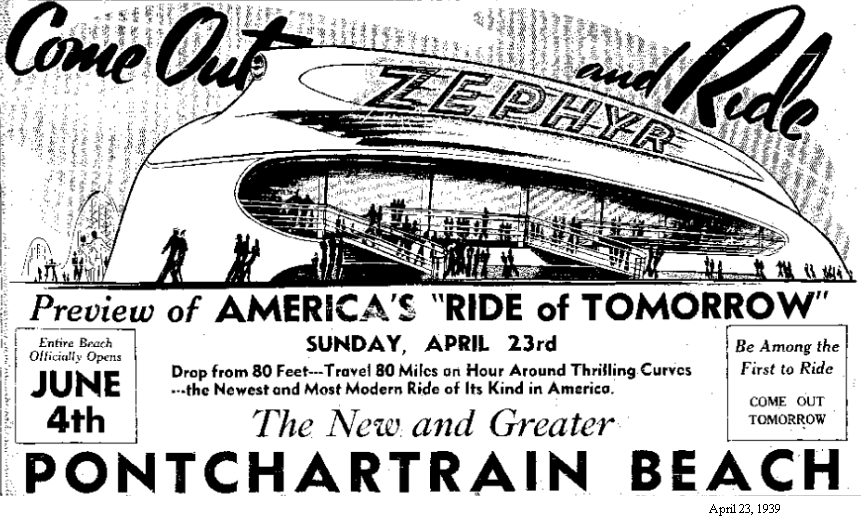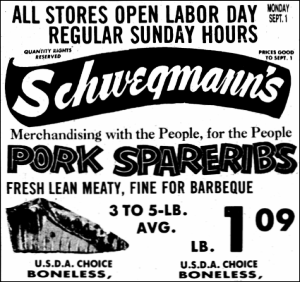 Roy James Brown (September 10, 1925 – May 25, 1981) was an American R&B singer, songwriter and musician, who had a pivotal influence on the early development of rock and roll by changing the direction R&B was headed in. His original song and hit recording "Good Rocking Tonight" was covered by Wynonie Harris, Elvis Presley, Bruce Springsteen, Ricky Nelson, Jerry Lee Lewis, Pat Boone, and the rock group Montrose. Brown was the first singer in recording history to sing R&B songs with a gospel-steeped delivery, which was then considered taboo by many churches. In addition, his melismatical pleading, vocal style influenced B.B. King, Bobby Bland, Elvis Presley, Jackie Wilson, James Brown and Little Richard.
On May 25, 1947 the Metairie Lions Club dedicated a memorial to the 728 men from Metairie who served in the armed forces – 27 names starred to signify that they had died in service to our country. The Reverends Paul Melancon, J.W. Bracy, and David Colomy participated in the opening ceremonies. The monument still stands on the Bonnabel neutral ground at Metairie Road where each Memorial Day they and others are honored.
On May 25, 1909, residents of the 10th ward protested against location of public baths at St. Mary School on St. Mary Street.