---

Ellen DeGeneres is Born
January 26, 1958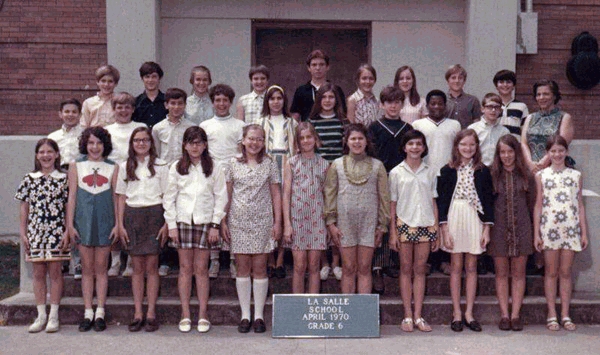 Our Ellen
Ellen Degeneres was born at Ochsner hospital to Betty (Elizabeth Jane Pfeffer) and Elliott DeGeneres on January 26, 1958. Her grandfather, Betty's father, was prominent New Orleans insurance man W. Dick Pfeffer -- the vice-president and secretary of Pan-American Life Insurance Company and president of the Carrollton-Claiborne Civic Association. Elliott's father, Everett, was a local car salesman. Elliot followed his father-in-law into the insurance business and had been the First Reader of the Congregation of the Church of Christ, Scientist. Betty worked mostly in real estate but also spent time at Brennan's restaurant in an executive position.
Ellen attended La Salle Elementary school, uptown on Perrier Street, in the University section near Audubon Park. She is pictured here, front and center, in her 1970 sixth-grade class photo. She went on to attend Grace King high school in Metairie. Betty and Elliott separated in 1973. Betty remarried and moved to Texas where Ellen attended Atlanta High School. But Ellen moved back home after graduation. She took a job at the J.C. Penney store in the Lakeside Mall.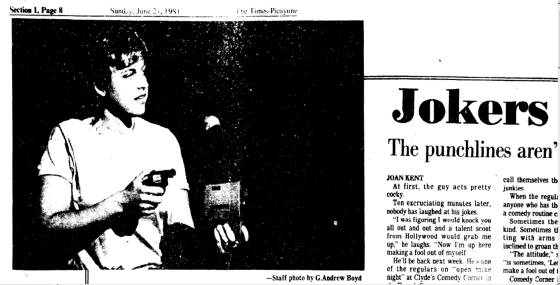 Ellen's name appeared often in the local newspaper beginning in the 1980s when she was performing at local comedy clubs. When her face also appeared in this 1981 article the 23 year-old Metairie native had been on stage for less than a year. Joan Kent wrote, "Her routines are exaggerations of real life situations...she comes off fresh with no four letter words". The same can be said today.
Before this article was written, Ellen had worked "79 odd jobs" including as a singer and song writer. Her comedy writing was honed from observances of everyday people – at Walgreen's and Woolworths and on city buses. "You can find humor in anything", she said. Degeneres reported that when performing she would choose a particular audience member... "The other night there was a woman in here just looking at me like I was the most funny person in the world. I realized maybe I could be".
Ellen Degeneres told the reporter that her ambition was to go to California and make a career of comedy. That she certainly did – and so much more.
---

You Can Support this Site by Clicking on & Shopping from this Amazon Link -- and it won't cost you a penny more: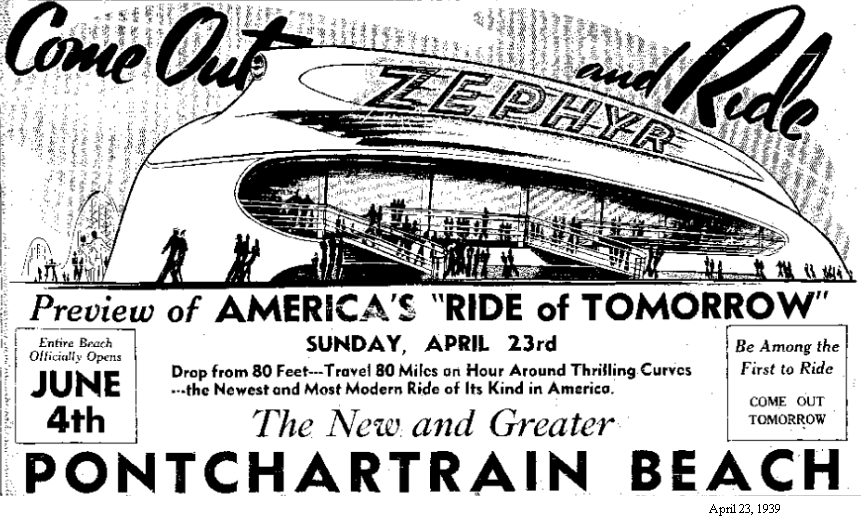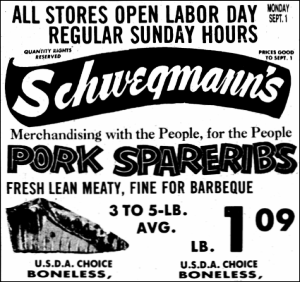 The Chicago Bears defeated the New England Patriots in the twentieth anniversary Superbowl in New Orleans on January 26, 1986.
BASS, Mary Elizabeth, physician, educator. Born, Carley, Miss., April 5, 1876; daughter of Isaac Esau and Mary Eliza Wilkes Bass; sister of Charles C. Bass (q.v.). Education: Columbia (Miss.) High School, 1893; normal schools in Texas and Mississippi, and taught in both states; Woman's College of Pennsylvania, M.D., 1904. Began practice of medicine in New Orleans with her sister Cora Bass in 1904. Helped found the New Orleans Teaching Dispensary for Women and Children. Many firsts as a woman physician in New Orleans and Louisiana. Teaching appointments at Tulane Medical School from December 11, 1911, to August 31, 1941. Concentrated on pathology and clinical medicine. Diplomate of the American Board of Pathology, and Fellow, American College of Physicians. Encouraged students and exerted leadership to emphasize proper roles for women in medicine. Published several scientific papers. Active in numerous professional organizations. President, American Medical Women's Association, 1921-1922; founder of a historical column in their journal; and recipient of their Elizabeth Blackwell Centennial Medal in 1953. Founded the Elizabeth Bass Collection on Women in Medicine at the Rudolph Matas Medical Library of Tulane University. Died, January 26, 1956. J.P.M. Sources: The Mary Elizabeth Bass papers, and the Women in Medicine Collection, the Rudolph Matas Medical Library, Tulane University Medical Center. From http://lahistory.org/site19.php
Huey "Piano" Smith (born January 26, 1934, New Orleans, is an American rhythm and blues pianist whose sound was influential in the development of rock and roll. His piano playing incorporated the boogie styles of Pete Johnson, Meade Lux Lewis, Albert Ammons; the jazz style of Jelly Roll Morton and the piano playing of Fats Domino. Allmusic journalist, Steve Huey, also noted "At the peak of his game, Smith epitomized New Orleans R&B at its most infectious and rollicking, as showcased on his classic signature tune, "Don't You Just Know It."
BEHRMAN, Martin, politician, mayor of New Orleans. Born, New York City, October 14, 1864; son of Henry and Frederica Behrman. Family removed to New Orleans, 1865; parents died while Martin still a teenager. Married Julia Collins, 1887. Wholesale grocery salesman until 1888; deputy city assessor, 1888-1892; clerk of New Orleans city council, 1892-1896; member, board of education, 1892-1906; state senator, 1904. Mayor of New Orleans, 1904-1920, 1925-1926. Behrman was a colorful turn-of-the-century urban "boss", more attuned to patronage than to progress. A capable if conventional machine politician, Behrman lived a scandal-free private life and was enduringly popular as shown by the length of his service as mayor. Died, New Orleans, January 26, 1926. M.T.C. Sources: M. G. Holli and Peter d'A. Jones, eds., Biographical Dictionary of American Mayors, 1820-1980 (1981); John R. Kemp., ed., Martin Behrman of New Orleans: An Illustrated History (1981); George M. Reynolds, Machine Politics in New Orleans, 1897-1926 (1936). From http://lahistory.org/site19.php
Benjamin Franklin Flanders (January 26, 1816 – March 13, 1896) was appointed the 21st Governor of Louisiana during Reconstruction and was Mayor of New Orleans.