---

EWF's Al McKay is Born
February 2, 1948.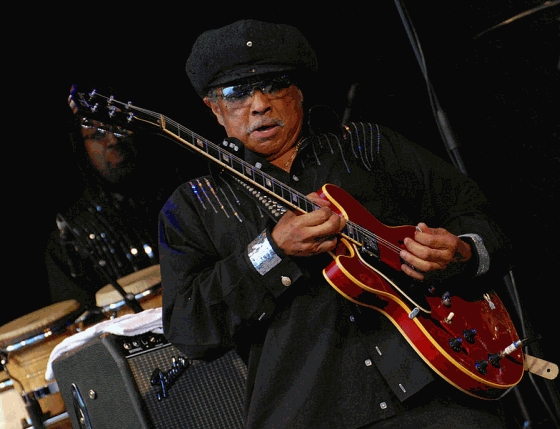 Guitarist, songwriter, producer, former member of Earth, Wind & Fire, and the recipient of five Grammy Awards, Al McKay was born in New Orleans on
February 2, 1948
. He relocated to Southern California as a child to live with an aunt after his mother became ill.
His first big break was as a guitarist for the Ike & Tina Turner Revue. In the early days he was also a popular Los Angeles based session player.
He was hired by Sammy Davis Jr. after the star heard him work out on the (then) latest development for guitar special effects, the wah-wah pedal. With Davis, McKay toured, performed Las Vegas engagements, and recorded in studio sessions. McKay has also performed with Andy Williams, Pearl Bailey, Isaac Hayes, and many others.
He joined Earth, Wind & Fire in 1973 and played with them until 1981. He was the writer and co-writer on some of their biggest hits. Along with founder Maurice White, McKay composed "September" and "Singasong".
He was a co-writer of The Emotion's hit "The Best Of My Love," Throughout most the 1970s and 80s, he was hired for numerous studio sessions from different artists and produced/composed for various projects, including The Temptations (Truly for You – 1984 / Motown), A Taste of Honey (Ladies of the Eighties – 1982 / Capitol), Finis Henderson (Finis – 1982 / Motown), among many others. His instructional video for Star Licks Productions appeared on VHS in the mid-80s. With a re-designed video sleeve, it was re-issued on VHS during the '90s
As a single parent, McKay removed himself from the music business for the most part to devote time to his family until the early 1990s. He currently leads the L.A. All-Stars and the Al McKay Allstars.
---

You Can Support this Site by Clicking on & Shopping from this Amazon Link -- and it won't cost you a penny more: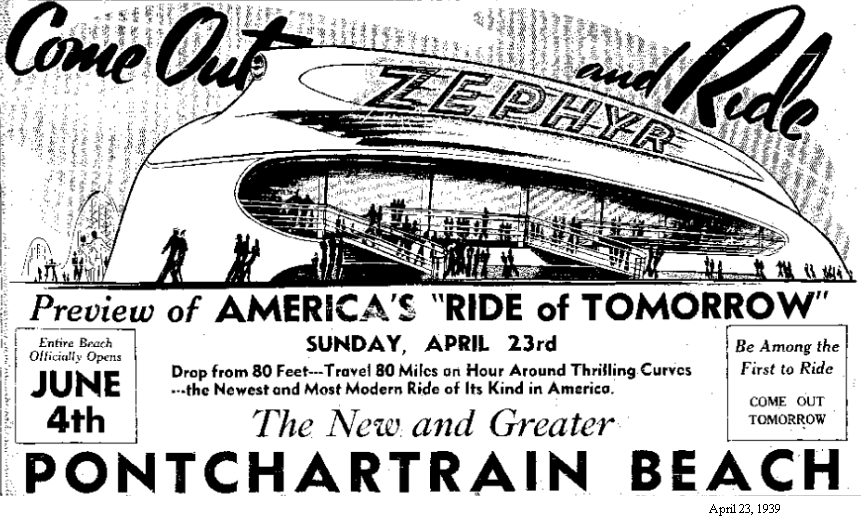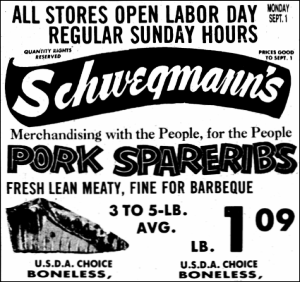 At about 2:30 EST in the morning on February 2, 2006, a tornado touched down on the grounds of the Louis Armstrong International Airport (MSY). The damage from the tornado was significant but primarily confined to Concourse C, where American, United, AirTran Airways, and international arrivals were based. Many temporary repairs dating from Hurricane Katrina failed, including one roof patch, forcing airlines based in the concourse to relocate operations to vacant gates. Jetways and other ground equipment also sustained damage. Electricity was also cut to the airport. The tornade caused more damage than was done by the hurricane several months earlier. But the city's western suburbs, particularly Kenner, took most of the hits. Several homes were heavily damaged, most of them already damaged by Katrina. Damages from the tornadoes totaled $1.785 million.
Photograph by Jerry Bray of North Rocheblave Street from St. Bernard toward Havana before paving which was completed on February 2, 1960.

ABRAMS, Ray, academic, author. Born, Convent, La., December 8, 1889; daughter of Nettie Levy and Sam Abrams. Education: completed grade school, high school, and normal school, 1894-1907; Tulane University, B. A., 1917; M. A., 1926; took summer courses in commercial education at the University of California and Columbia Univer-sity. Never married. Entered the New Orleans public school system 1907; taught at McDonogh, Dimitry, Laurel, and Rogers schools; appointed principal of Gentilly School, 1914; transferred to Samuel J. Peters Primary School, 1915; planned and helped organize Peter's Commercial High, the first high school with an all commerce curricu-lum; in 1924, became the city's first woman principal of the all-boy, all-male faculty high school; found jobs for 80 percent of her students before they graduated from the school which began with 90 and grew to 1200 students. Received a citation from President Franklin D. Roosevelt for serving as his representative, in 1935, to an educa-tional conference in Switzerland and as a United States delegate to the international convention on commercial education in Czechoslovakia. Became principal of Maybin School for Veterans, a post-graduate school of com-merce, in 1936; conceived and inaugurated the Import-Export Institute at Maybin. Wrote Business Behavior, a textbook (1937); also wrote articles on commerce education; spent forty-one years in the New Orleans school sys-tem. Member: an officer in the National Council of Commercial Education, the National Commercial Teachers Federation, and the Southern Business Educational Association; held honorary memberships in Delta Pi Epsilon and Pi Omega Pi. Died, New Orleans, February 2, 1949; interred Chevra Mikveh Israel Cemetery. The Ray Abrams School was dedicated to her memory, December 14, 1958. J.B.C. Sources: Robert Meyers, Jr., Names Over New Orleans Public Schools (1975); New Orleans Times-Picayune, obituary, February 3, 1949. From http://lahistory.org/site18.php
Fortier high school for boys opened as planned on February 2, 1931 but McMain high for girls did not. As Fortier welcomed as many as 1500 boys, McMain's first floor had yet to be completed. According to official, difficulties were encountered in the foundation and excavation because "the site was once a swamp". The builder expected to sink 45 foot pilings but instead was forced to use 70 foot piles. To further the delay, many tree stumps had to be removed from the boggy location. Girls who were scheduled to attend McMain (whose student boundaries were South Carrollton, St. Charles Avenue, Howard Avenue, and Loyola University) enrolled instead at Sophie B. Wright. The opening of McMain was rescheduled for the fall of 1931. Plaster-work for McMain was executed by Sam C. Ball and Company, whose work could also be seen in five public markets and the old U.S. Mint. In July, $13, 730.36 was approved for purchasing furniture and equipment. On September 6, 1931 registration was open for McMain students but their school was still not ready. Nicholas Bauer, Orleans Parish Superintendent of Education announced that it would open on September 31. But on September 12, officials announced that the school would not be opened until February of 1932. In January,, Fortier boys held their graduation exercises in McMain's auditorium but liens against the McMain contractor threatened to delay the girls school's February opening. After legal wrangling, McMain finally opened its doors to the public on Sunday, January 31, 1932 from 4 to 7 p.m. when a reception was hosted by the teachers. The 917 students' first day was Monday, February 1, 1932 when the girls gathered in the auditorium for speeches by local dignitaries followed by a flag raising ceremony with music provided by the Warren Easton band.
On February 2, 1910 a portion of South Rampart Street's name was changed to Daneel Street. Union Street became Lafitte St.