---

The clock at the Lelong entrance to City Park, along with its mound, were bulldozed on Monday May 31, 1982. It had been dedicated on May 24, 1953. Kids used to ride on the 9-foot hands and water kept seeping into the mechanism so park officials decided to get rid of it. Dirt from the mound was used as fill around the park -- the first load went to diamonds 8 and 9 of the baseball fields on Marconi Drive. When it was dedicated, park officials said it was one of only six floral clocks of it s kind in the world with two others in the U.S., one in Canada, one in Argentina, and one in Holland.
Tom Benson Buys The Saints
May 31, 1985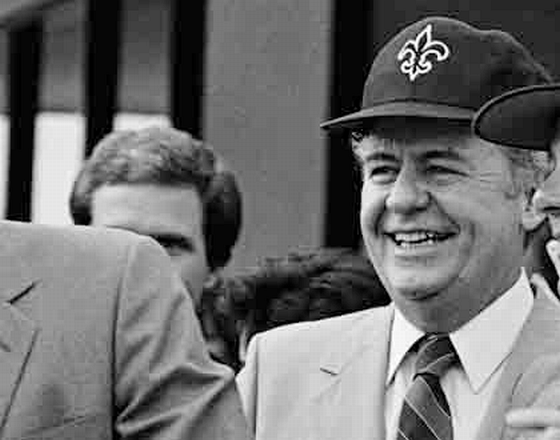 On May 31, 1985, the New Orleans Saints were sold for $70,204,000. Tom Benson acquired the franchise from John W. Mecom, Jr., the team's first majority stockholder. Benson hired Jim Finks as general manager and Jim Mora as head coach.
From
NewOrleansSaints.com
:
On November 26, 1984, Saints owner John W. Mecom Jr. announced that the Saints were for sale for the non-negotiable price of $75 million. On February 14, 1985, negotiations for the sale of the Saints between John Mecom, Jr. & Chicago's A.N. Pritzker broke off, thrusting Tom Benson, negotiating in a secondary position for several weeks, to the forefront. On March 12, New Orleanian Tom Benson reached an agreement with John Mecom, Jr. for the sale. On May 31, ownership was transferred from John W. Mecom, Jr. to Tom Benson for the sale price of $70.204 million. Benson became managing general partner of the Saints
On November 25, head coach O.A. (Bum) Phillips resigned as his son, defensive coordinator Wade Phillips, was named interim head coach, the 9th head coach in Saints' history. On January 14, 1986, Jim Finks was named president/general manager and joined in franchise ownership. On January. 22, interim head coach Wade Phillips & assistant coaches were released from their duties and on January 28, Jim Mora was named the Saints' 10th head coach
Just two years after purchasing the team, the Saints hosted their first playoff contest. All 11 of the team's playoff appearances have come under the direction of Benson including a win in Superbowl XLIV in Miami. Photo from NewOrleansSaints.com

---

You Can Support this Site by Clicking on & Shopping from this Amazon Link -- and it won't cost you a penny more: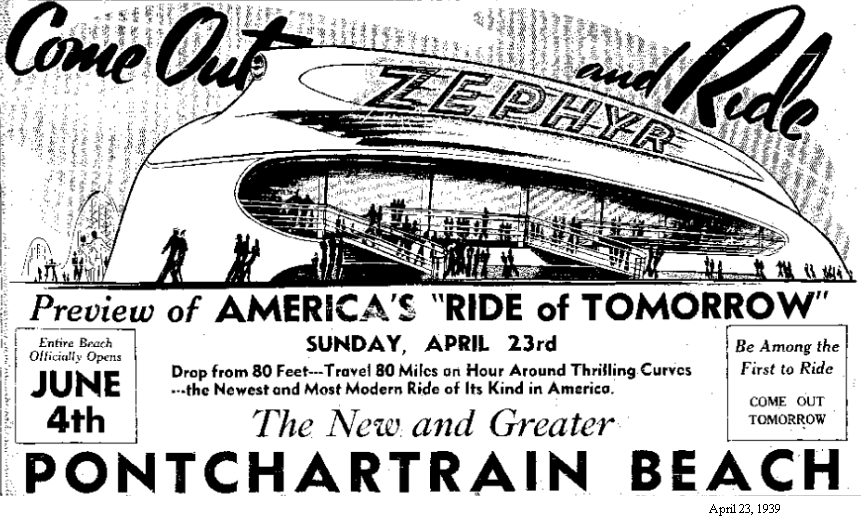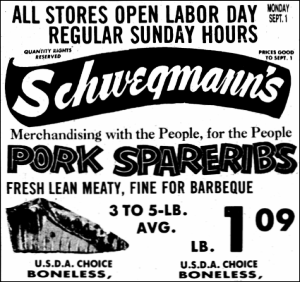 BUISSON, Benjamin, surveyor, architect, journalist. Born Pierre Benjamin Buisson, Paris, France, May 20, 1793; son of Jean-François-Claude Buisson and Marie Esther Guillotte. Attended Polytechnique, Paris, 1811-1813. Served in Sixth Artillery, Grand Army of France, 1813-1815. Arrived, New Orleans, 1817; established self as engineer (included surveying, architecture, and contracting); designed Custom House, 1819; organized corps of cannoneers, Louisiana Legion, ca. 1824; published and edited Courrier des Natchitoches, 1824-1825, and New Orleans Journal de Commerce, 1825-1829; operated printing business, 1827-ca. 1832 (in partnership with Antoine Louis Boimare [q.v.], 1828-1830); surveyor of Jefferson Parish, 1832-1856, and town of Lafayette (New Orleans); maintained interest in astronomy and wrote on that subject. Appointed to Committee on City Defense to protect New Orleans from Federal invasion and commanded 22nd Louisiana Volunteers during fall of city, 1862. Received Legion of Honor and St. Helena medal. Married Sophie Guillotte (1804-1855) of New Orleans, 1820. Six children, including Sophie, Benjamin, Jules, Albert (1848-1911). Author of Des Forces qui régissent le système solaire (1849), Instruction pour le service et manoeuvre de l'infanterie légère (1861). Died, New Orleans, May 31, 1874. F.M.J. Sources: New Orleans Daily Picayune, December 14, 1911; James Beard, "A Soldier of Napoleon," ibid., December 24, 1911; Edward Larocque Tinker, Les Ecrits de langue française en Louisiane au XIXe siècle (1932); Simone de la Souchère Deléry, Napoleon's Soldiers in America (1972); Samuel Joseph Marino, "The French-Refugee Newspapers and Periodicals in the United States, 1789-1825" (Ph. D. dissertation, University of Michigan, 1962). From http://lahistory.org/site19.php
On May 31, 1861, during the Civil War, the U. S. Mint at New Orleans closed.
Angus Lind's Last Column
May 31, 2009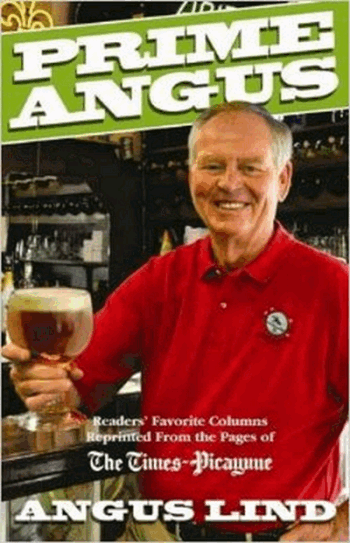 Prime Angus: Readers' Favorite Columns Reprinted From the Pages of The Times-Picayune
Born in New Orleans on October 8, 1944, Angus Miller Lind's byline first appeared in The Greenie -- the student newspaper of his school, Isidore Newman. He then wrote for the Tulane Hullaballoo. His first professional job in journalism was as a sports writer for the Meridian Star (Meridian, Mississippi) where he became the sports editor who covered the Southeastern Conference and the college careers of Archie Manning and Pete Maravich.
In December of 1970 he moved back home for good and began working as a general assignment reporter for the States-Item (the after-noon paper) where he covered (among other top stories) the plane crash of U.S. Representative Hale Boggs in Alaska, the Downtown Howard Johnson sniper incident, the Rault Center and the Upstairs Lounge fires, and the construction of the Superdome and unique stories such as alleged vampire and UFO sightings, and the nationally popular streaking phenomena at Tulane. Regarding his time at the Item, he said, "We worked hard, getting in at the crack of dawn, making three different deadlines, and then we partied -- almost every day. We all seemed to have the attitude that in New Orleans, if you die of old age, it's your fault."
His first column was published on April 18, 1977, titled "What's a Yat?", and is generally acknowledged as the first printed account of the expression "Where y'at?". When the States-Item merged with the Times-Picayune in 1980, Lind stayed onboard and included in his columns real New Orleans characters, such as "Black Cat" Lacombe, "Leapin' Lou" Messina, Buddy Diliberto (and the "torn lee knigaments" of Saints quarterback Dave Wilson), Abdul D. Tentmakur, Morgus the Magnificent (Sid Noel) and horse racing aficionados Hard Times Vince, Cream Cheese Louie, Rooster and The Mullet. His original creations included Deep Float (distant cousin of Watergate informant Deep Throat) who infiltrated Carnival dens, stole mystic secrets and parade themes, and leaked them as well as Karnak the Magnificent, who was the keeper of mystic secrets about Tulane and LSU football.
On May 31, 2009, he announced his retirement in his final column titled "Thirty-nine years and 6,000 columns after he started, Angus Lind holsters his golden quill and rides away". He recalled that during his long and much loved career, "I met a lot of interesting and colorful and quirky people, and I learned that they almost all have a story, whether they know it or not." After retiring, Lind authored Prime Angus: Readers' Favorite Columns Reprinted From the Pages of The Times-Picayune
. He continues to live in and love New Orleans.
---