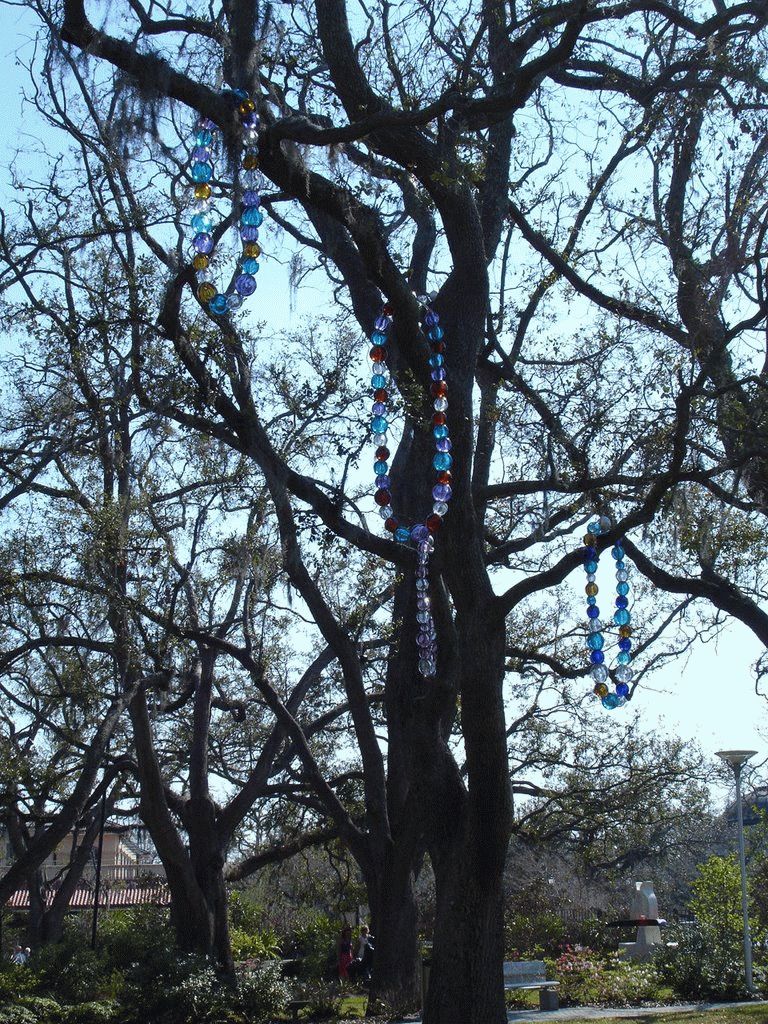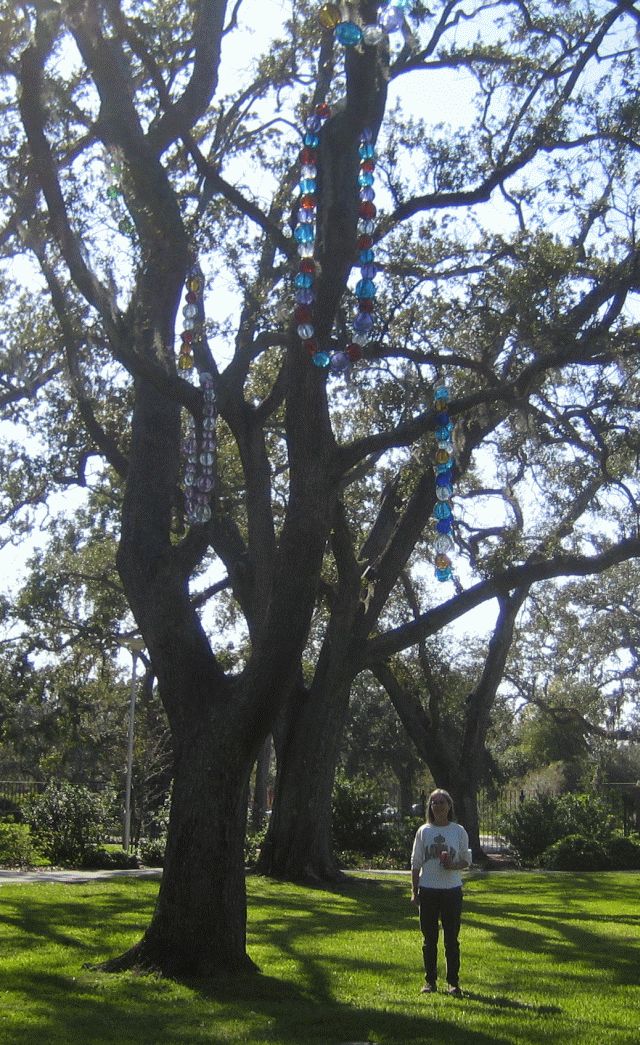 Jean-Michel Othoniel was born in 1964 in Saint-Étienne in the Loire Valley in France. He currently lives and works in Paris. He studied at the French Academy and at the Académie de France à Rome (Villa Medici). As a young artist with international renown, Othoniel has participated in several expositions of contemporary art, including Document IX, Feminine/Masculine at the Centre Georges Pompidou, and the 1997 Venice Biennial. Othoniel works in many non-traditional media including glass, film and sulfur. In 1997 he began working with Murano glass to complete an exhibition at the Peggy Guggenheim Foundation in Venice where he created a "Garden of Eden" that included large scale glass necklaces and pieces of fruit.

Tree of Necklaces was commissioned for the Sydney and Walda Besthoff Sculpture Garden. The piece consists of six, multi-colored strands of glass beads suspended from one of the historic live oaks that populate the garden. New Orleanians are accustomed to the sight of beads draped in the trees along Mardi Gras parade routes, so Othoniel's extra large variety of beads should be a familiar sight. The artist created the large blown glass beads in Murano, Italy and personally oversaw the installation of the necklaces in New Orleans.
Tree of Necklaces, 2002, Jean-Michel Othoniel (French, 1964 - )

glass and stainless steel, six necklaces of various sizes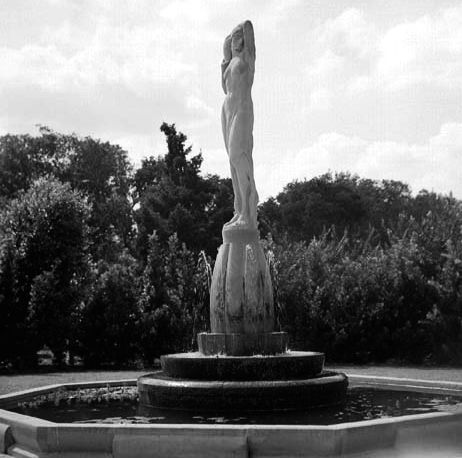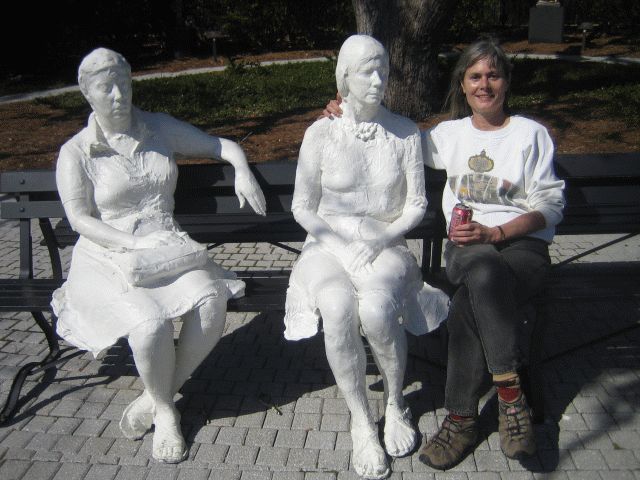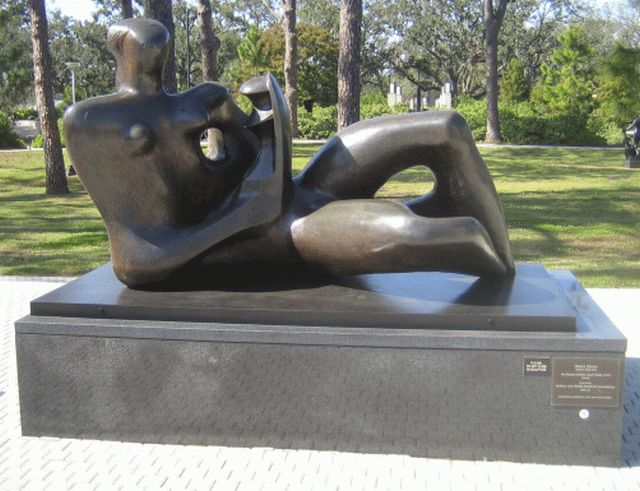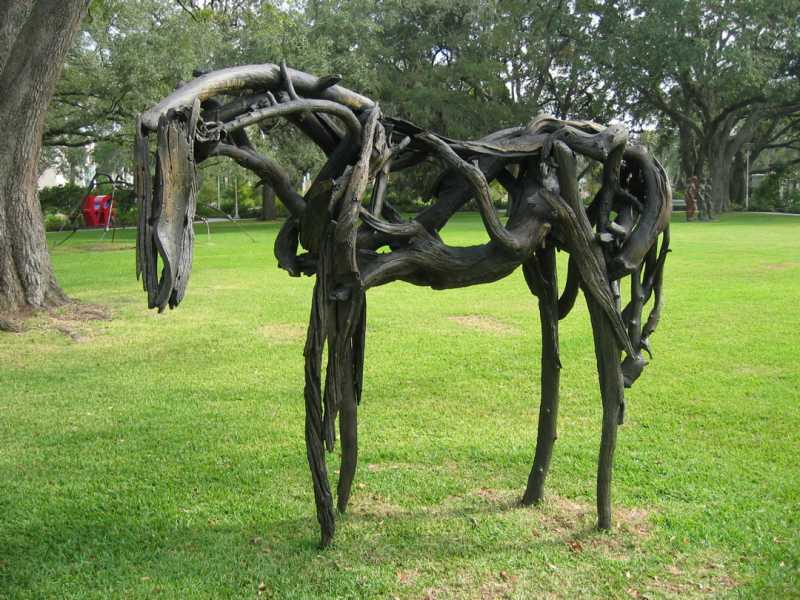 Much information on this site courtesy of the New Orleans Museum of Art.