The

Sculpture Garden

boasts a collection of works by British artists, including Henry Moore's

Reclining Mother and Child

.

Moore

was born in

Yorkshire, England

in 1898. At his parents' insistence, he trained first as a school teacher, but enrolled in art school after World War I. Moore studied art at the Royal College of Art in

London

with fellow student,

Barbara Hepworth

.

Although

Moore

joined an English

Surrealist

Group in 1937, he never became a true surrealist. Instead the artist developed a personal,

figurative style

that moved towards greater

abstraction

.

In 1940, after

Moore

's

London

home was damaged by a Nazi bomb, the artist purchased Hoglands Estate in Perry Green in Hertfordshire. Hoglands would eventually become a huge complex of arts related facilities.

Moore

was a member of the

Royal Academy

and received more than 70 awards and honors during his life, including international sculpture prizes at the 1948 Venice Bienniale and the 1953 São Paulo Bienalle.

Moore was a very prolific artist. He was fascinated by sculptural traditions from all over the world and was particularly interested in non-western art, especially African and pre-Columbian works. He often chose the reclining figure or a mother and child as his subjects. This work combines both interests. Moore sought to convey the timeless, universal qualities of humanity, and he felt the bond between mother and child expressed this perfectly. Characteristic of Moore's work is his exploration of the voids, the negative space created by the surrounding form. The arrangement of interpenetrating solids and voids creates tension, yet the organic feeling of his voluptuous form remains comforting.
What was going on the world during the decade this sculpture was completed?
1972 J. Utzon completes the construction of the Sydney Opera House
1974-79 Judy Chicago creates The Dinner Party, the first large scale collaborative feminist work of art.
1974 Richard Nixon resigns from presidency; Gerald Ford becomes 38th President
1975 - 80
Piazza d'Italia
constructed in
New Orleans
, heralding postmodernism.
1977 Apple II, the first personal computer, goes on sale
1979 Margaret Thatcher becomes first female British Prime Minister
CURRICULUM OBJECTIVES/SUGGESTED ACTIVITIES

LANGUAGE ARTS:

• Write a descriptive interpretation of Moore's sculptures. (ELA-2-E1, M1, H1, H5, ELA -7-E4, M4, H4)

VISUAL ARTS:

• Keep a pencil and a pad of paper by your bed. After having a dream, jot down the dream as you best remember it. Transform the dream into a visual image. (Benchmarks 2, 7, K-12)

• What art styles developed at the same time as Surrealism in Europe and the US? Make a painting in the style of Surrealism and two other styles that developed at this time. (Benchmarks 1, 4, K-12)

• Discuss abstraction versus realism. Paint or draw a realistic landscape or still-life. Create the same subject in the style of Moore. (CE-1VA-H4)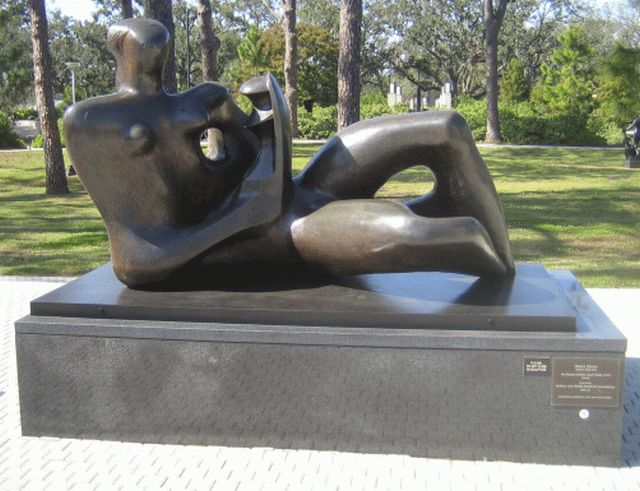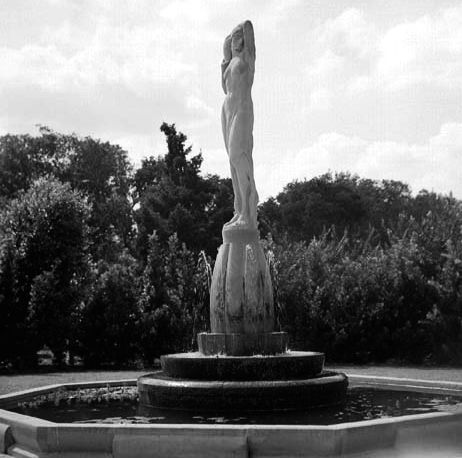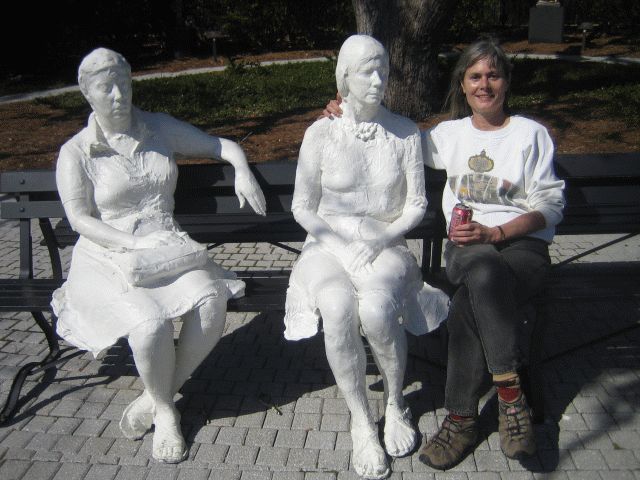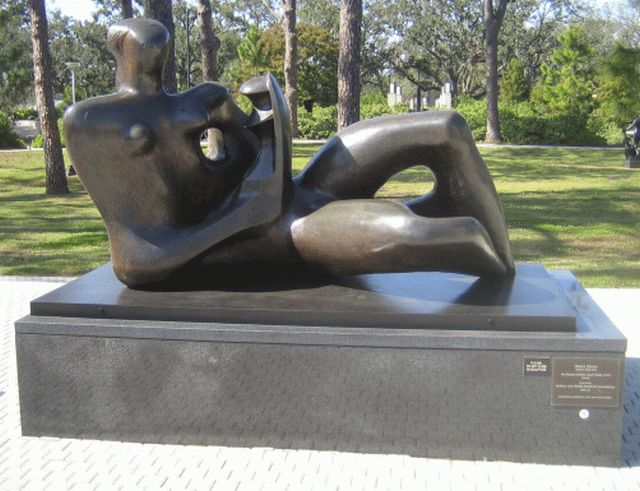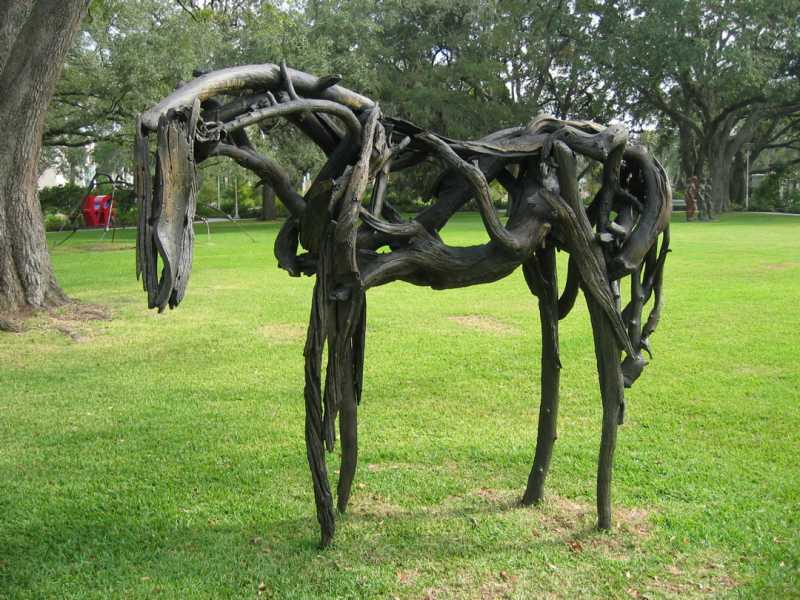 Much information on this site courtesy of the New Orleans Museum of Art.