This stadium, as well as many other structures and sculptures in City Park, was funded during the 1930's and 1940's by the WPA (Words Progress Administration).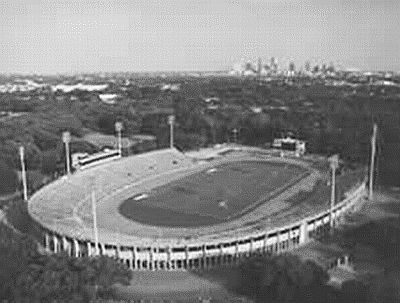 The stadium was built in
1937
; its original name was City Park Stadium. It was later named Tad Gormley Stadium and finally Reggie Bush Stadium.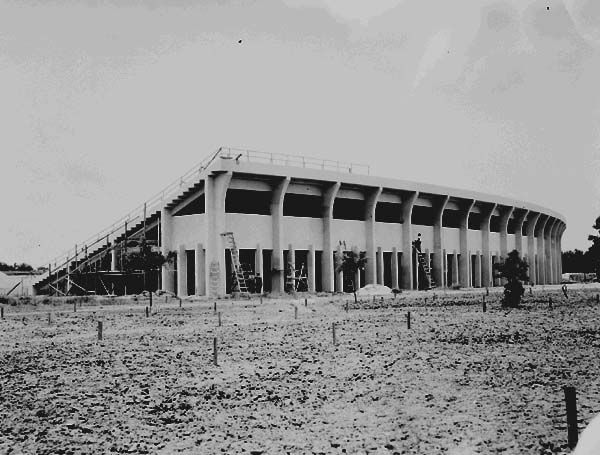 In the early years of the stadium, fans often packed the stands or stood around the field to watch high school football games.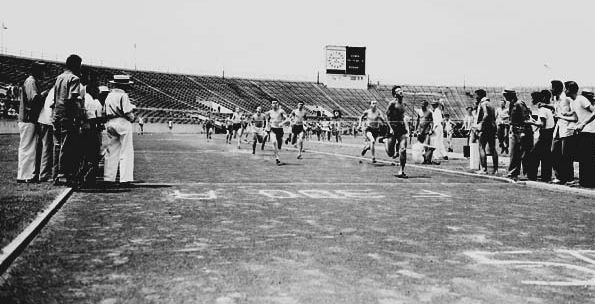 The record for attendance was set in 1940 when 34,345 spectators attended a game between
Jesuit
and
Holy Cross
. However, the current maximum listed capacity is 26,500. Pictured here is a 1942 track meet.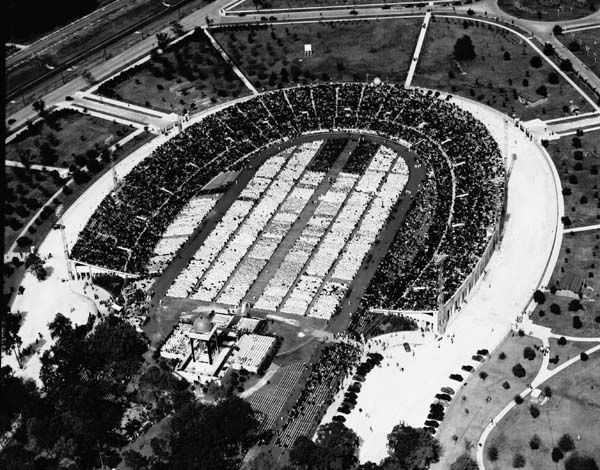 This multipurpose outdoor stadium has been the host to the US Olympic Track & Field Trials for the 1992 Summer Olympics. Tulane University has played homecoming games here instead of in the Super Dome because tailgating was allowed in the park before it was allowed near the dome.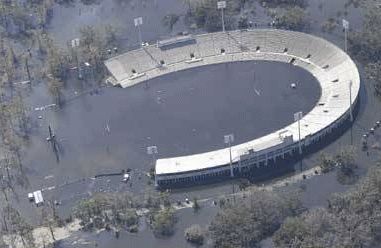 Hurricane Katrina, in 2005, flooded the stadium, which remained structurally sound. The stadium required major work to the electrical system and the field.
The stadium officially re-opened with the field renamed "Reggie Bush Field," under the namesake of the New Orleans Saint's first-round draft pick, who contributed to Tad Gormley's rebuilding process.
The first event held at the newly-renovated Tad Gormley Stadium was an LHSAA prep-football game on September 21, 2006 pitting the Brother Martin Crusaders against the Higgins High Hurricanes.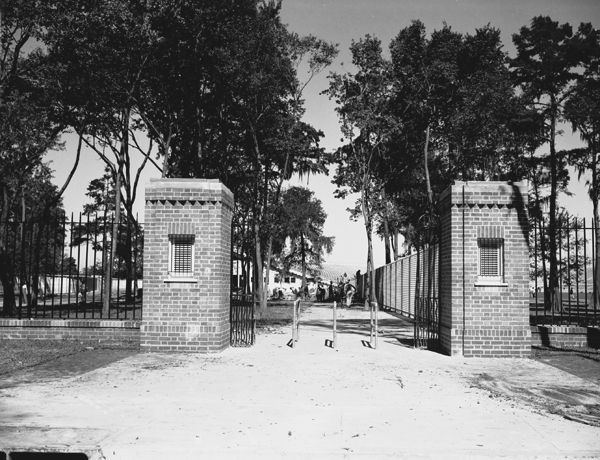 Entrance gates to Reggie Bush Stadium. If you run or walk the Crescent City Classic you enter the stadium through these gates. The metal fence surrounding the stadium is the work of New Orleans artist
Enrique Alfarez
.