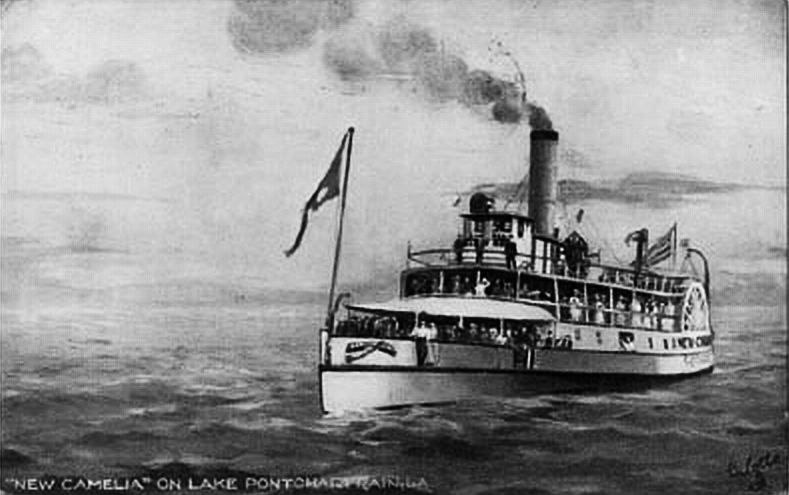 1815 Steamboat travel begins on the Lake
Travel by steamboat begins in the Lake Pontchartrain Basin, replacing many of the sailboats.
The steamboat New Camelia would leave New Orleans in the evening, tour Lake Pontchartrain, returning in the morning. Postcard published by Raphael Tuck & Sons Oilette, Louisiana Series # 2549. Postmarked Baton Rouge 1907. Printed in England.