---

Catastrophic Flood
May 8, 1995
From The National Oceanic and Atmospheric Administration:

Labeling the May 1995 flood event in southeastern Louisiana and southern Mississippi "memorable" and "paralyzing" may be an understatement in regard to the episode witnessed by residents of the region. Beside the very heavy rainfall, severe weather occurred with two confirmed tornadoes (one F1 and one F2 as defined by Fujita's Tornado Scale [Fujita 1971]) in Louisiana. Indeed, the event was historic, catastrophic, and devastating from both a meteorological and human perspective.
The event lasted about 40 hr, flooding over 44,000 homes, inundating countless roads, and impacting over one million residents. Damage assessments exceeded a staggering three billion dollars. Tragically, seven deaths occurred--six within the metropolitan New Orleans area and one in Harrison County, Mississippi. With extensive damage and scores of people needing immediate aid, President Clinton declared seven southeastern Louisiana parishes and four southern Mississippi counties disaster areas, qualifying them for federal assistance. Subsequently, the National Guard was activated to assist with evacuation and rescue efforts. In comparison, Hurricane Andrew's 1992 Louisiana impact tallied $1.76 billion, eight directly related deaths, 18,247 homes damaged, and 36 parishes declared federal disaster areas (Storm Data, August 1992). In the wake of the flooding, community response was extraordinary. Numerous organizations from both states and around the country donated food, clothing, financial assistance, and household goods to flood victims, many of whom had lost all their personal possessions.
This catastrophic flood paralyzed many parishes and counties in southern Louisiana and southeastern Mississippi. The total event lasted about 40 hr. Virtually all roads were inundated or impassable during the height of the event, especially in the New Orleans metropolitan area and in the Covington to Slidell area of south St. Tammany Parish. Portions of Interstate 12 between Covington and Slidell were under water. Homes receiving water damage included 18,000 in New Orleans, 7,000 in Slidell, 15,000 in Jefferson Parish, and 3,500 in St. Charles Parish in Louisiana, and over 1,000 homes in southeastern Mississippi. Well over a million residents were affected in some manner by the heavy rain and flooding. Seven parishes in Louisiana and four counties in southeastern Mississippi were declared disaster areas.
Seven deaths were attributed to flooding. Six of the deaths occurred in the metropolitan New Orleans area. Five of these deaths were males ranging in age from 27 to 56 and occurred on May 9. The sixth, an infant, was found floating on water toward a drainage pump on May 11. There was one death, a female, in Slidell that occurred on May 10; however, her death was likely attributed to a traffic accident. The seventh death occurred in Harrison County, Mississippi, when a 32-year-old male in his vehicle was swept away by the swollen Wolf River north of Long Beach.
Photos from WWL-TV.
---

You Can Support this Site by Clicking on & Shopping from this Amazon Link -- and it won't cost you a penny more: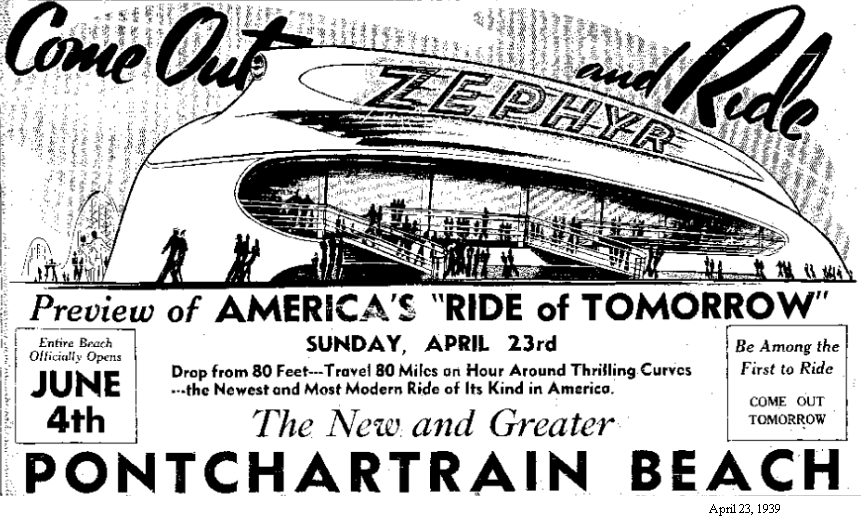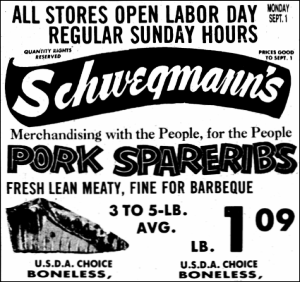 Alexander Allison photo of Tulane Stadium--near front entrance gate for West Side reserved seat boxes, May 8, 1954.
Lord Beaconsfield Landry, physician, civic leader and soloist, was born on March 11, 1878 at Donaldsonville, Louisiana. His father, Pierre Landry, was the first Black Mayor of Donaldsonville. Lord Beaconsfield received his elementary education in Donaldsonville and later completed high school at Gilbert Academy in Baldwin, Louisiana. He received a B. A. in 1902 from Fisk University where he was a member of the Fisk Jubilee Singers. He taught school until 1904 when he enrolled in Meharry Medical College. He received his M. D. degree in 1908 and returned to New Orleans to practice medicine in Algiers. Dr. Landry, always interested in helping the less fortunate, began a column "How to Keep Well" in the Louisiana Weekly newspaper on May 8, 1928. He operated a free clinic for the poor people of Algiers. He also directed the Osceola Five, an all male vocal group that specialized in Black cultural music for educational and religious programs. On January 23, 1934, Dr. Landry died of blood poisoning. He was originally buried in Mount Olivet Cemetery, but later his remains were reburied in Nashville.(NOPL)
The Country Club of New Orleans, organized in 1903, was adjacent to City Park near Bayou St. John about 100 yards from where the Beauregard statue stands. Built in 1905, the building was destroyed by fire on May 8, 1917. The land was later acquired by the park. (LDL #053cp)
After Federal troops captured the city during the Civil War, the the looting of the Post Office in the Custom House is related in this editorial from the New Orleans "Evening True Delta" published on May 8, 1862: "Vandalism. It was only yesterday evening that we were informed of the disgraceful acts of the mob that, for a time, had their saturnalia in and around the new Custom-house building, on the evening of the day that the Federal forces took possession of that building. The facts laid before us - and we are satisfied they are unquestionable - are these: The Federal forces took possession of the Custom-house, Postoffice, etc. At sundown of that day the Federal force was ordered to return to the fleet at anchor opposite the city. When they left, the rowdies broke open the doors of the Postoffice, and for a time, had a perfect saturnalia in that establishment. They took possession of everything but the vault, which they could not enter; they took all the letters they could lay their hands on, and, we presume, rifled them of their contents; they carried off a valuable gold watch, the private property of the postmaster, and a large amount of specie, and, in fact robbed and plundered the establishment...". The partially completed Custom House was first ccupied in 1856 when the U. S. Customs Service moved into the first floor. The Post Office moved into the Custom House in November 1860, and the building served as the city's main post office through the remainder of the nineteenth century. Standing as a major symbol of the Federal Government, the unfinished Custom House played a significant role during the War Between the States. In 1861 the exterior masonry walls were complete up to their full height, while the interior masonry was still incomplete. Although construction was suspended, the building was occupied briefly by Confederate forces and then by the Federal Army after New Orleans was captured in 1862. The notorious Union General Benjamin Butler established his headquarters on the second floor in the offices that face Canal Street. The building was also used to house captured Confederate soldiers, reportedly up to two thousand men at one time