---

U.S. Immigration Station
May 2, 1913


The Algiers side of the Mississippi has always been the Port of New Orleans' "support" side, home not to the miles of wharves and massive warehouses of the East Bank, but to the industries that make the Port run--the shipyards, dry docks, towing, salvage and dredging companies, railroad yards, and other industries devoted to servicing the ships that use the river. For the most part, it was the east side of the port that handled the cargo and conducted the business of buying, selling, and transporting river-borne goods. The west bank built and repaired ships, provided mooring and bunkering, and ran towboats that pushed the long lines of barges. The Algiers side was also home to industries that needed the river and prospered because of their location along its banks--notably the Southern Pacific Railroad plant, whose wharf stretched for nearly half a mile along the west bank and depended on the river to ship and receive the raw material it needed and the finished products it manufactured. The Algiers Naval Station, the U.S. Quarantine Station, the U.S. Immigration Station, ferry landings and the berth for the Dock Board's fire boats have all added at one time or another to the vitality of the Algiers side. (NOPL)




This Alexander Allison photo is of the U.S. Immigration Station at 3300 Patterson Drive (River Road) and Horace Streets, which was first used on May 2, 1913, when 79 steerage passengers from the French steamship Virginie were processed and entered the United States. The Algiers station prided itself on its humane treatment of new immigrants and attempted "to make the application of the law a helpful and generous activity rather than a harsh imposition of governmental decree." The station closed in 1934. (NOPL)

In 1941 it moved to 3328 Patterson (bounded by Horace Street, Homer Street, and Odeon Street. From the The

German American Internee Coalition

:

Camp Algiers, a former INS quarantine station, was used to house enemy aliens during World War II. Located across the Mississippi River from New Orleans, this is where many of the civilians deported from Latin America entered the U.S. At the Algiers INS station, new arrivals were stripped, showered and then sprayed with insecticide. (Bannerman Report to Fitch 3-28-44) (See also: the Latin American Program) Like Angel Island and Terminal Island, in California, arrivals were interrogated and given hearings to determine their "right" to enter the U.S. Since most had been forced to surrender their papers to U.S. officials on the transports that brought them to the U.S., they were declared to have entered the country illegally. This allowed indefinite detention, and was used to justify U.S. officials' attempts to repatriate them to the countries of their ethnic origin at war's end. The facility had kitchens for family meals, while single men ate together. There was no canteen. Work was available for internees at various camp duties. Handicrafts made by the inmates were sold in New Orleans stores. While most stays were temporary, a small number lived here for some length of time. Latin American Jews, militant German nationalists, and a handful of avowed anti-Nazis coexisted here, not without incidents. (Krammer, Undue Process, p. 180.)

The U S Border Patrol New Orleans Sector Headquarters now sits on the site of the old U S Quarantine Station, the sister facility to the long-since demolished U.S. Immigration Station in Algiers.
---

You Can Support this Site by Clicking on & Shopping from this Amazon Link -- and it won't cost you a penny more: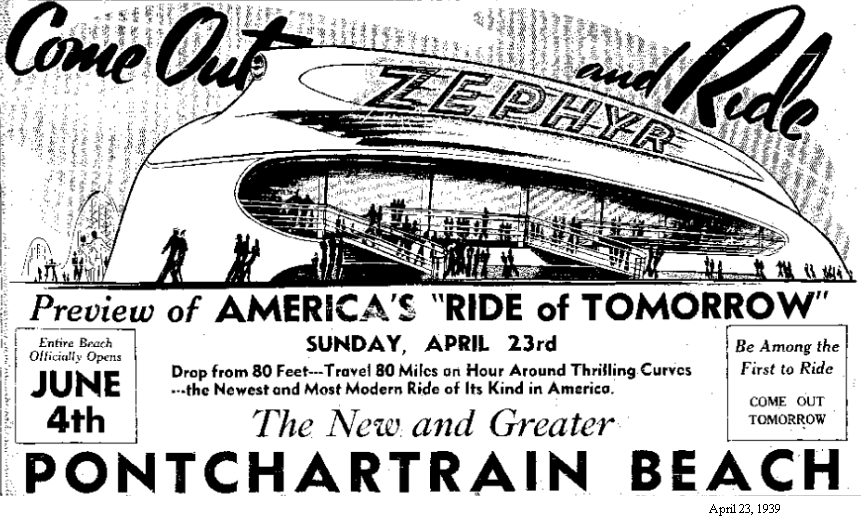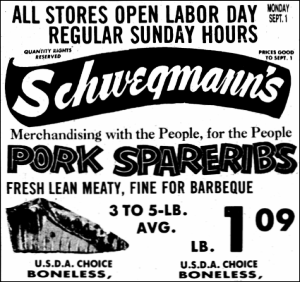 UNO's Senator Nat G. Kiefer University of New Orleans Lakefront Arena opened on November 1, 1983. In August 2005, as a result of massive damages sustained during Hurricane Katrina, the building closed for substantial repairs and renovations for nearly three years. During this time, the school's men's and women's basketball teams played their home games in their former home, the Human Performance Center (or "The Chamber of Horrors" as it grew to be known during the late '70s and early '80s). The arena held its grand re-opening May 2, 2008. Disney's "High School Musical: The Ice Tour" was the first show to perform.
Marc Haydel Morial (born January 3, 1958) is the current president of the National Urban League. Morial served as mayor of New Orleans from May 2, 1994 to May 6, 2002. He is married to Michelle Miller, an award winning CBS News Correspondent. Marc Morial grew up in the Seventh Ward and is the son of New Orleans' first African-American mayor, Ernest N. "Dutch" Morial, and teacher Sybil (Haydel) Morial. He is the second of five children. Morial graduated from Jesuit High School in 1976, then received a bachelor's degree in economics at the University of Pennsylvania in Philadelphia in 1980. Morial joined Alpha Phi Alpha fraternity. Morial then earned a Juris Doctor degree in 1983 from Georgetown University in Washington, D.C. Morial opened a private law practice in New Orleans. He also served as a board member for the Louisiana American Civil Liberties Union from 1986 to 1988. After an unsuccessful run for Congress in 1990, in which he came in second place and was defeated in a runoff by Bill Jefferson, Morial ran for the Louisiana State Senate in 1992. He won and served until 1994. He ran for mayor of New Orleans in 1994 and followed his father by being elected. He ran again in 1998 and was re-elected. One of his opponents in the 1994 mayoral election was Mitch Landrieu, also the son of a former mayor. Landrieu was elected Mayor of New Orleans in 2010. (WIKI)
According to Jennifer Quayle in the Times-Picayune (May 2, 1976): It's said that pralines were named after Cesar du Plessis Praslin (pronounced 'pralin') a grand marshal of pre-Napoleonic France. According to legend, it was Praslin's valet who suggestd his master's almonds be cooked with sugar to prevent indigestion.... When Praslin came here with his candy, ..., the natives tried to copy it (since almonds weren't readily available, Louisiana pecans were substituted.' Ms. Quayle goes on to suggest that house servants learned to make the candies from their mistresses and soon began to sell pralines on the streets of the Crescent City. For at least the last 50 years pralines have been manufactured by commercial firms, although many families still make their own using old family formulas or recipes from a variety of local cookbooks. (NOPL)
Ernest N. "Dutch" Morial took office as the first African-American mayor of New Orleans on May 2, 1978. He was elected to a second term in 1982. Among the highlights of the Morial years were the police strike of 1979, the Louisiana World Exposition of 1984, and the development of the Almonaster-Michoud Industrial District in eastern New Orleans. (NOPL)

Maurice Edwin "Moon" Landrieu, born in Uptown New Orleans on July 23, 1930) became the 56th Mayor of New Orleans on May 2, 1970 and served as mayor until May 1, 1978. He also is a former judge. He represented New Orleans' Twelfth Ward in the Louisiana House of Representatives from 1960 to 1966, served on the New Orleans City Council as a member at-large from 1966 to 1970 and was the United States Secretary of Housing and Urban Development under U.S. President Jimmy Carter from 1979–1981. He is the son of Joseph G. Landrieu (owner of a small corner grocery) and Loretta (née Bechtel). Joseph G. Landrieu's grandparents, Geoffroy Stanislas Landrieu and Melanie LeMoine, had emigrated to New Orleans from France in 1848. Maurice acquired the nickname "Moon" in his early childhood and later had his name legally changed. He went to Jesuit High School. A promising athlete, Landrieu won a baseball scholarship at Loyola University New Orleans, where he received a Bachelor of Arts in business administration in 1952 and a law degree in 1954. As an undergraduate, he was elected student body president at Loyola. After a three year stint in the United States Army, Landrieu opened a law practice and taught accounting at Loyola. In 1954, Landrieu married Verna Satterlee, with whom he had nine children -- Mary, Mark, Melanie, Michelle, Mitchell, Madeleine, Martin, Melinda, and Maurice Jr. (WIKI)
Ladies PGA golfer Kelly Michael Gibson was born in New Orleans on May 2, 1964.
Photo of the the Market Theater, located on Teche Street near Foto's Market, which provided Algerines with silent movies and vaudeville acts. The theater's farewell performances took place on November 14, 1915. The next day, the owner, Philip Foto, opened a new movie house, Foto's Folly Theater which was later affiliated with United Theaters, Inc. Foto, a New Orleans native, also managed Panama Ice Company. He resided at 1801 North Broad, where he died on Wednesday, May 2, 1956 at the age of 85. He was buried in Metairie Cemetery.
The 7th Ward Branch 9, at 1902 St. Bernard Avenue, of the New Orlans Public Library opened on October 8, 1946. It was replaced and renamed The Nora Navra Branch, which was dedicated on May 2, 1954 after being partially funded by the $15,000 bequest of Miss Navra in 1946. The second building sustained major flood damage in the aftermath of Hurricane Katrina and was closed, gutted, and scheduled for a rebuild.
A resolution of the Third Municipality Council passed on April 20,1837 set the size of the municipality's Guard at forty-five men and seven officers, including a captain, three chiefs of post, and three assistant chiefs. This force was divided among a main post, a post in the Third District, and one in the Fourth District, extending to the shores of Lake Pontchartrain. On April 13, 1840 the Council reduced the number of men to fifteen while keeping the same number of officers. That legislation also eliminated a portion of the Guard that had been mounted. The lamplighters of the municipality apparently also served Guard time until a resolution of August 13, 1840 decreased their numbers and exempted them from such duty. On September 13, 1841 the Council abolished the Commissaries of Police for the Second District and ordered the Guard to assume their responsibilities.On May 2, 1842 the Council resolved that Guard members had to be citizens of the U.S., speakers of English and French, and residents of the municipality. They were to be recommended by at least two other citizens as "honest, sober, and industrious" persons. They were also required to give a security bond to the Recorder to guarantee the faithful execution of their duties. (NOPL)