---

Mel Parnell
June 13, 1922 -- March 20, 2012
Written by S. Derby Gisclair
One of three left-handed pitchers from the same city block in New Orleans to make it to the major leagues—the others being Howie Pollett and Larry Lasalle—Mel Parnell had a stellar ten-year career as a pitcher for the Boston Red Sox. Best remembered for the no-hitter he pitched against the Chicago White Sox in 1956, Parnell retired at the end of that season due to an elbow injury. With a career record of 123 wins and 75 losses, he won more games than any other left-hander in Red Sox history.
Born in New Orleans on June 13, 1922, Mel Parnell attended S. J. Peters High School. After high school he was recruited by Red Sox farm system director Herb Pennock. He spent two years in the minor leagues (1941 and 1942), then joined the Army Air Corps during World War II. Three years of military service (1943–1945) found Parnell playing ball in Arkansas, Tennessee, and Alabama, where he played on many Southern Association clubs and other service teams. His club won the Eastern Flying Training Command championship. He was assigned as a crewman aboard B-29 aircraft while stationed at Maxwell Air Force Base in Alabama.
Parnell played one more season in the minors in 1946 before making his major-league debut on April 20, 1947. After an undistinguished rookie season, he joined Boston's starting rotation (along with fellow New Orleanian Jack Kramer) in 1948. He won fifteen games, lost eight, and recorded an earned run average of 3.14, helping the Red Sox to a second-place finish behind the Cleveland Indians.
Parnell was an All-Star in 1949, his best season in the majors, winning a league-leading twenty-five games and losing only seven. He would return in 1951. He was very successful at home in Fenway Park, using his baffling inside slider to tame right-handed hitters. Although he spent his final three seasons (1954–1956) fighting a bad elbow, on July 14, 1956, Parnell pitched the first first no-hitter in more than thirty-three years for the Red Sox against the Chicago White Sox, winning 4–0. Just months later, however, a torn muscle in his throwing arm would end his career.
Parnell returned to New Orleans to try his hand at managing, first as the head coach of the Tulane University team in 1958, then as the manager of the New Orleans Pelicans in what would become their final season in 1959. But not even Parnell's considerable reputation or personal charm could breathe life into the dying franchise.
Parnell remained in New Orleans, engaging in a number of successful business ventures and working as a broadcaster. He gave freely of his time: visiting with his baseball friends, making personal appearances, granting the occasional interview, and inspiring young left-handed pitchers everywhere. Parnell was inducted into the Louisiana Sports Hall of Fame in 1963 and the Boston Red Sox Hall of Fame in 1997. He died on March 20, 2012, in New Orleans after a long battle with cancer.
Article by S. Derby Gisclair, author of
---

You Can Support this Site by Clicking on & Shopping from this Amazon Link -- and it won't cost you a penny more: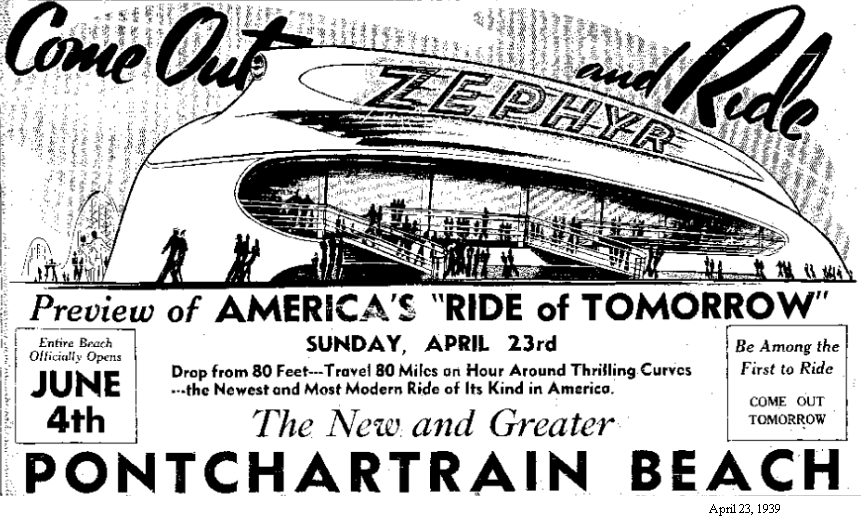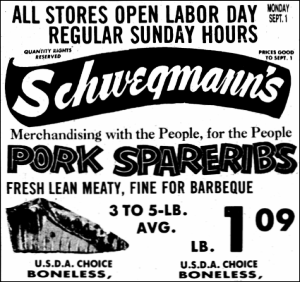 Thomas Covington Dent, writer, civil rights activist and dramatist, was born on March 20, 1932 in New Orleans, La. He was the eldest son of Dr. Albert Dent, a President of Dillard University and Ernestine Jessie Covington Dent, a former concert pianist. Dent began his writing career as an undergraduate at Morehouse College where he wrote for and later edited the campus newspaper the Maroon Tiger. In 1952, he graduated from that college earning a B.A. in Political Science. He did graduate work at Syracuse University before serving a two-year stint in the U.S. Army. By 1961, he was back in New York working for a Black weekly newspaper called the New York Age and serving as press liaison for the NAACP Legal Defense Fund, a position he was appointed to by NAACP attorney (and later Supreme Court Justice) Thurgood Marshall. While in New York, Dent's literary talents and cultural activism fused to give his work a strong cultural identity found in the briefly published issues of Umbra magazine which Dent helped found and edit. His New York experience exposed him to several other African-American writers whose works were also revealing the culture and struggles of African-Americans at that time. In 1965, Dent returned to New Orleans and helped found the Free Southern Theater (FST), a collective of artists, thinkers and activists fighting racism and segregation through drama productions. During his time at FST, he wrote "Ritual Murder", perhaps his best-known play, which examines black-on-black crime. The following year, in 1968, out of the need he saw to aid the development of younger writers and create a cultural base for them in the city, he began a writer's workshop as part of FST called BLKARTSOUTH. He was a mentor to several young writers and influenced many whose works he edited or reviewed. He was constantly involved in African-American literature, writing articles and reviews for magazines and co-founding literary journals such as Nkombo and Callaloo. He also produced collections of poetry and essays, first Magnolia Street in 1976 followed by Blue Lights and River Songs in 1982. He was a fervent oral historian and collected interviews about the Civil Rights Movement and jazz in New Orleans. In 1987, he worked as executive director of the New Orleans Jazz and Heritage Foundation which produces the New Orleans Jazz and Heritage Festival. He resigned that position in 1990 to begin work on what would be his last book, Southern Journey, A Return to the Civil Rights Movement (1997). A year later, on June 6, 1998, he died of a heart attack. (NOPL)
The Norman Mayer ("Gentilly") Branch of the New Orleans Public Library, first opened on March 27, 1949. Demolished due to major flooding, it was rebuilt and re-opened March 20, 2012.
Ronnie Barron (born Ronald Raymond Barrosse on October 9, 1943 in Algiers was known for his work as a session musician for many artists including Paul Butterfield, Canned Heat, Ry Cooder, Tom Waits, Eric Burdon & The Animals, Delaney & Bonnie and Friends, and New Orleans' own Dr. John (Mac Rebbenack. He played keyboards, organ, and sang. Barrosse passed away on March 20, 1997.
On March 20, 1969, Douglas DC-3 N142D, leased from Avion Airways for a private charter, crashed on landing at New Orleans International Airport, killing 16 of the 27 passengers and crew on board. The aircraft was operating a domestic non-scheduled passenger flight from Memphis International Airport, Tennessee.
Doctor Norman Christopher Francis, born on March 20, 1931 in Lafayette, is the president of Xavier University of Louisiana. He has been Xavier's president since 1968, making him (as of August 2012) the longest-tenured current leader of an American university and the only lay (non-clergy) president of Xavier. Francis is also the chairman of the Louisiana Recovery Authority, the state agency in charge of planning the recovery and rebuilding of Louisiana after Hurricane Katrina and Hurricane Rita. On November 21, 2008, Francis celebrated his 40th year as President of Xavier University at the 40th Anniversary Gala, themed "Legacy for a Legend" at the Ernest N. Morial Convention Center. The event was hosted by Bill Cosby, and featured a performance by Grammy winner Gladys Knight.
George Clark was the 31st mayor of New Orleans, serving from March 20, 1866 until May 11, 1866.
Act #203 of the Louisiana legislature, passed on March 20, 1850, provided for the biennial election of six men to serve along with the Mayor as a board for the liquidation of the debts of the city and of its constituent municipalities.
The Mayor was authorized by the Conseil de Ville to appoint a civil engineer or surveyor to be at his disposal as "required for the public services" on March 20, 1805. It was not until 1817, however, that the Council passed an ordinance establishing the duties of that office. That law required the Surveyor to establish the official lines of city lots, streets, and sidewalks and to report anyone working on buildings or sidewalks without having first had such official lines established. He was also given the responsibility for supervising public works in the city; supervising the cart drivers, etc. employed by the city; and making plans, estimates, surveys, etc. as required by the Mayor and Council. The Surveyor also oversaw the execution of building ordinances, laws governing street names and numbers, and the planting of trees on public streets and squares. (NOPL)