---

Gertrude Geddes Willis
March 18, 1880-February 20, 1970
Mrs. Gertrude Pocte Geddes-Willis (pictured second on the bottom row) was one of the first American female funeral directors in New Orleans.
Her first marriage was to Clem Geddes who died in 1913. He was one of the three sons of George Geddes, pioneer in the funeral business who had a establishment on Rampart Street. His other sons also established separate funeral buinesses. One became proprietor of Joseph P. Geddes Funeral Home, and the other became co-proprietor of Geddes and Richards Funeral Home. In 1919 she became the wife of a local dentist and businessman, Dr. William A. Willis, who died in 1947.

Clem and Arnold Moss Had established Geddes & Moss Undertaking Parlor in 1909. After the deaths of her husbands and partner, Gertrude filed for reorganization and renamed the business Gertrude Geddes Willis Funeral Home and Life Insurance Company, which name it bears today. She expanded the facility and increased services.

Probably the fact that she was hailed as a millionaire would seem less important to her than her community services and professional impact on other African-American women who desired to enter the same business. She advised, assisted, and encouraged several of those who sought her counsel. It was also her practice to hold membership in civic, social, and fraternal organizations. Included among these were local, state and national associations of funeral directors. Memberships in Crescent City Funeral Directors and Embalming Association of New Orleans and the National Insurance Association NIA provided opportunity for her to meet with fellow professionals. It was her pleasure to hold office in the Ladies Auxiliary of the Knights of Peter Claver Court #52 of Holy Ghost Catholic Church which she served as treasurer for many years. She was a member of the NAACP, Urban League, and other Organizations, continuing to maintain an interest in some of the social clubs to which male members of her family belonged, such as the Orignal Illinois and the Zulu Social Aid and Pleasure Club. (Text from Gertrude Geddes Willis Funeral Home, Inc.)
Mrs. Willis died on February 20, 1970. She is buried in St. Louis Cemetery No. 3.
Photo from CreoleGen (A Business They're Dying to Get Into – Black Undertakers in New Orleans). Pictured from left to right, first row: Zenobia E. Lockett (Lockett Federal Funeral Home); Gertrude Geddes-Willis (Geddes & Moss/G. G. Willis); Elmira Strudwick (Strudwick Funeral Home); Mrs. George Llopis (Carr-Llopis); Erma Henderson Gibbs (Murray Henderson); Julia Blandin (Blandin); Doris Millaud Rhodes (Rhodes); Emile Labat (Labat).
Second row: W L. Powell; Duplain W. Rhodes (Rhodes); Fate Strudwick (Strudwick Funeral Home); Christopher C. Verrett (Crescent Undertaking & Embalming Company); Charles Henderson (Murray Henderson); Emanuel F. Llopis (Carr-Llopis); Clennen L. Dennis (Dennis); Joseph P. Geddes (Jos. P. Geddes); George Llopis (Carr-Llopis).
---

You Can Support this Site by Clicking on & Shopping from this Amazon Link -- and it won't cost you a penny more: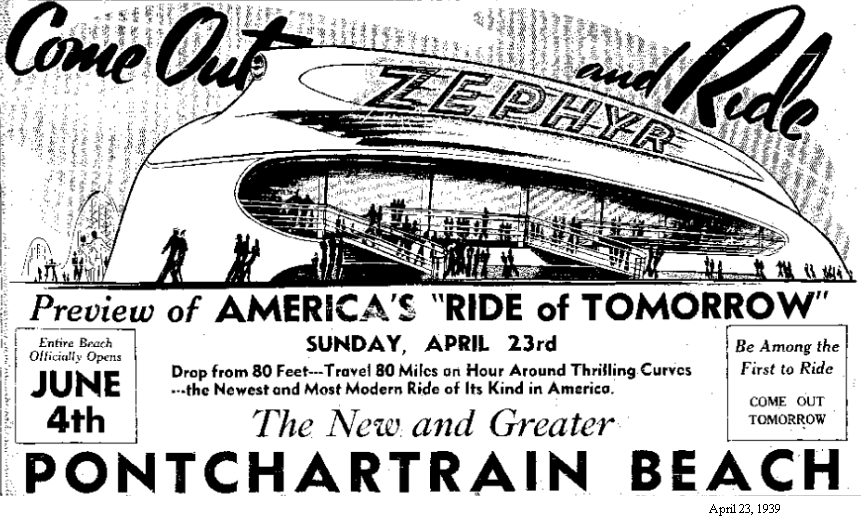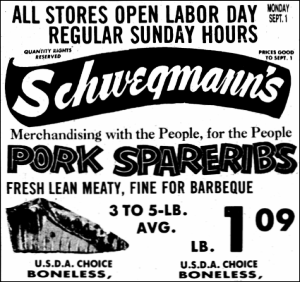 Born in New Orleans on September 20, 1930, pianist Edwin Joseph Bocage "Eddie Bo" was known for his blues, soul and funk recordings, compositions, productions and arrangements. He debuted on Ace Records in 1955 and released more single records than anyone else in New Orleans other than Fats Domino. May 22, 1997 was declared "Eddie Bo Day" in New Orleans by mayor Marc Morial while Bo was playing in Karachi, Pakistan. Bocage was also named New Orleans' music ambassador to Pakistan. He passed away on March 18, 2009.
Daniel Ellis Byrd, civil-rights leader, community activist. Born, Marvell, Phillips County, Ark., January 31, 1910; son of Fellow Emerson Byrd and Malinda Kendall. Religion: United Methodist. Education: public elementary and secondary schools of Gary, Ind.; attended Crane Junior College (now Roosevelt University) and La Salle School of Law, both Chicago, Ill. Resident of Marvell, Ark., 1910-1912; Gary, Ind., 1912-1929; Chicago, 1929-1934; New Orleans, 1934-1984. Married, 1937, Mildred Cage of New Orleans, daughter of Harry Cage and Johnnie Covington of Canton, Miss. One daughter, Carol-da Mille. Original member of Chicago (later Harlem) Globetrotters; insurance agent for Louisiana and Good Citizens Insurance companies; Prince Hall Masonic Lodge; executive secretary, New Orleans Branch NAACP, 1941-1942; executive secretary, Louisiana State Conference, NAACP, 1943-1948; field secretary for Southern States, NAACP, and later NAACP Legal Defense Fund, 1948-1978. President, New Orleans NAACP, 1941-1942; founding president, Louisiana State Conference, NAACP. Along with attorneys A. P. Tureaud (q.v.) and Thurgood Marshall won teacher salary equalization cases in more than a dozen parishes in Louisiana; recruited plaintiffs in school desegregation, public parks and playground, voter registration cases; organized selective buying campaign in 1947, to secure right for Negro women to try on hats and other garments before purchase; investigated Minden blow torch lynching in 1947, Louisiana's last known lynching, recruited New Orleans's first successful black police applicants; organized Louisiana Progressive Voters League, mentor of Medgar Evers, slain Mississippi civil rights leader, and James Meredith, first black student admitted to University of Mississippi. Died, March 18, 1984; interred St. Mary Cemetery, New Orleans. R.C. Sources: Daniel E. Byrd Papers, Amistad Research Center (New Orleans); New Orleans Branch NAACP Papers, Earl K. Long Library archives (University of New Orleans, New Orleans). From http://lahistory.org/site19.php
Traditional jazz clarinetist and saxophonist Oliver Alcorn, born on August 3, 1910 was the brother of trumpeter Alvin Alcorn. Oliver played with Papa Celestin's Original Tuxedo Jazz Orchestra, among others. He died on March 18, 1981 at Ochsner Foundation Hospital.
On March 18, 1876, the Louisiana Legislature passed Act 45, extending the jurisdiction of the Second Judicial District Court (previously limited to the parishes of St. Bernard, Plaquemines, and Jefferson) to include the 6th and 7th Municipal Districts of Orleans Parish, that is, the cities of Jefferson City and Carrollton annexed to the City of New Orleans in 1870 and 1874 respectively. In Orleans Parish, the court was to convene on the third Monday in April and the first Monday in December. It held its sessions at "present courthouse in the Seventh District" (i.e., the old Carrollton Courthouse at 719 Carrollton Ave.). (NOPL)
Explorer René-Robert Cavelier, Sieur de La Salle was murdered on March 18, 1687 by mutineers near what is now called the Brazos River in Texas. His second expedition failed to find the Mississippi on their voyage from France and they search the coast for two years before La Salle is killed. Source: Louisiana Almanac 2008-2009.
Club Tipperary
The Beginning of Pat O"Brien's
During prohibition, North Carolina native Charlie Cantrell was running rum in Plaquemine. He was also a master of the "Shake Up" which involved mixing grain alcohol with flavorings to create concoctions tasting like gin, whiskey, rum, and other liquors. "Sometimes it wasn't too good, but it could get you drunk", said Cantrell. Benson Harrison "Pat" O'Brien was a customer who bootlegged liquor back home to Birmingham. They became friends.
O'Brien, after several business endeavors, moved to New Orleans and ran a speakeasy. After prohibition, on December 3, 1933 he opened a package liquor store at Royal and St. Peter Street. In 1934 he opened Club Tipperary at 524 St. Louis. (The advertisement at the right ran in the Times-Picayune on March 18, 1934.) Cantrell financed it. Then, as equal partners, they moved to another location in the 600 block of St. Peter Street across from the original store. Cantrell later bought 10% of O'Brien's share, making him the controlling partner. In December, 1942 they moved to the current location of the world famous Pat O'Brien's bar at 718 St. Peter and called it Pat O'Brien's.
The building was historic long before Cantrell and O'Brien made it famous. Built in 1791, it housed the first Spanish theater in the United States. The famous Hurricane cocktail was first mixed there 146 years later. In 1937 a liquor salesman was hawking 60 bottles of rum at a bargain basement price and would even throw in 15 dozen glasses shaped like the globes of oil fueled hurricane lamps. The rum wasn't selling as Cantrell had hoped, so he decided to experiment. He mixed 4 ounces of it with red fruit juice and sugar, and instructed his waiters to tout these drinks. Customers loved them and their glasses. Cantrell, a savvy businessman began selling both.
That same year (1937), Mercedes Paulson and Sue Wheeler first performed together at the dueling pianos (thought to be the first in the country). "Sue" was actually Sara Belle Wheeler, a native of Vicksburg who had been educated in New Orleans. She passed away on Saturday, March 10, 1956 at the age of 38 after having played at Pat O's for 19 years. Mercedes LeCorgne Paulson, a native New Orleanian, died on Thursday, April 10, 1980 at the age of 74. Her booming baritone, which graced main bar for 32 years, is still remembered by many. She retired from Pat O'Brien's in 1968.
Charlie ran the business. Pat handled the customers. They were perfect partners for the business. During World War II, Cantrell worked in a defense shipyard where he met George Oechsner, who would become the bars General Manager, taking Cantrell's place and becoming part owner in 1947. In 1979 Oechsner's son George "Sonny" Jr. took over the role. It was Sonny's idea to begin franchising and Pat O'Brien's bars sprouted up in Orlando, San Antonio, Memphis,
Cancun, and Destin. Sonny also added a restaurant upstairs, purchased a building on Bourbon Street for expansion, opened a location at the Jaz Brewery, introduced an online catalog for selling branded items, and acquired a bottling plant.
The guys who ran the place for so many years are all gone now. Pat O'Brien died on November 10, 1983. Geroge D. Oechsner Jr. followed on December 11, 1990. Charlie Cantrell passed away on March 23, 1993. Sonny died on March 12, 2012. But the business the two bootleggers started and the local men continued remains, now an iconic New Orleans bar known around the world.
Upon Sonny's death, his daughter Shelly Oechsner Waguespack became Pat O'Brien's president and sole owner.

1947 postcard