---

Uncle Sam Plantation
March 12, 1940

Uncle Sam Plantation, originally known as Constancia, was a historic sugar plantation and elaborate Greek Revival-style plantation mansion on the Mississippi River near Convent in St. James Parish, Louisiana. It was established during the 1810s, with the main house and numerous outbuildings built by Samuel Pierre Auguste Fagot between 1829–1843. Once renowned as one of the most intact and architecturally unified plantation complexes in the Southeastern United States, all of the structures were demolished to make way for construction of a new river levee in 1940. It was recorded by the Historic American Buildings Survey prior to its destruction.
The Pontchartrain Levee District commissioners determined that the only way to fix structural problems in the river levee would be to build a new one over the site of the Uncle Sam Plantation complex. Demolition quickly followed. On March 12, 1940, as demolition was nearing completion, the United States Army Corps of Engineers office in New Orleans received a telegram from the director of the National Park Service asking that demolition be delayed until an investigation could be completed to determine if the site might be given National Monument or National Historic Site status. However, it was too late to save the plantation complex.
Following the demolition, 300,000 bricks from Uncle Sam were used in the restoration of another extensive plantation complex nearby, Evergreen in Wallace. A chemical plant, now owned by The Mosaic Company, was later built on the site. A historic marker was erected in 1969, the only reminder of what once was there. (Text from WIKI, photo from the Library of Congress)

---

You Can Support this Site by Clicking on & Shopping from this Amazon Link -- and it won't cost you a penny more: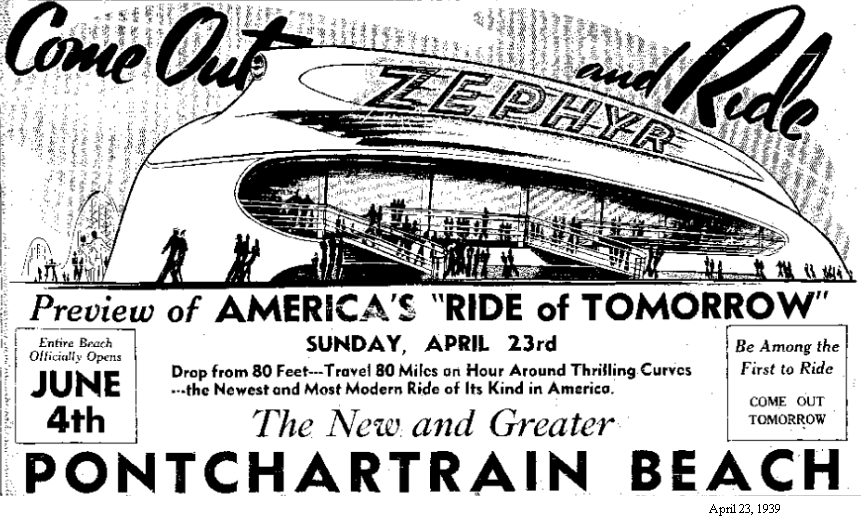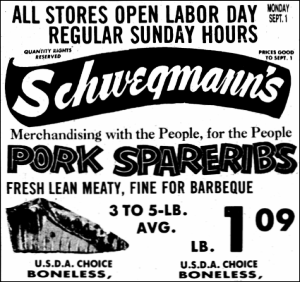 George A. Caldwell, contractor. Born, Abbeville, La., August 24, 1892; son of Charlie Caldwell and Camille LeBlanc. Married, December 11, 1948, Margaret Longmire of Baton Rouge. State superintendent of construction, mid-1930s: supervised construction of nine buildings on Louisiana State University campus, New Orleans Municipal Auditorium, Bolton High School of Alexandria, and the Ouachita Parish Courthouse. Sentenced, February 13, 1940, to four years in Atlanta Federal Penetentiary for tax evasion and kickbacks received on LSU buildings; paroled September 1941; pardoned by President Truman, 1948. General contractor: built twenty-six major buildings throughout the state, including six hospitals, East Baton Rouge Parish and Webster Parish courthouses; the Louisiana State Library; the Louisiana State University Library (Baton Rouge); the state highway department office building; five churches; two church youth centers; five schools; the Grambling University Science Building; and the dairy and physics buildings at LSU-Baton Rouge. Member: Catholic church. Died, Baton Rouge, March 12, 1966 From http://lahistory.org/site20.php
Andrew Jackson Young, born March 12, 1932 in New Orleans, is an American politician, diplomat, activist and pastor from Georgia. He has served as a Congressman from Georgia's 5th congressional district, the United States Ambassador to the United Nations, and Mayor of Atlanta. He served as President of the National Council of Churches USA, was a member of the Southern Christian Leadership Conference (SCLC) during the 1960s Civil Rights Movement, and was a supporter and friend of Dr. Martin Luther King, Jr. Since leaving political office in 1989, Young has founded or served in a large number of organizations founded on public policy, political lobbying and international relations, with a special focus on Africa.
Wardell Quezergue (March 12, 1930 – September 6, 2011) was an American music arranger, producer and bandleader, known among New Orleans musicians as the "Creole Beethoven". Wardell was born into a musical family with his father, Sidney Quezergue Sr., being a guitar player. Wardell was the second youngest of three brothers: Sidney Quezergue Jr., Leo Quezergue, and Arlen Quezergue. His oldest two brothers, Sidney (Trumpet) and Leo (Drums), were jazz musicians as well.
Each Christmas Eve on the river banks in lower Louisiana what the French called "Feux de Joie" ("Fires of Joy") have been lit for hundreds of years. During the Civil War at Port Hudson, located on the Mississippi River north of Baton Rouge, the fires of joy were used for military purposes. At exactly 11:22 p.m. on
Saturday March 12, 1863
, when Admiral Farragut's powerful fleet started moving up river, fires on both sides were lit illuminating the ships and literally making them sitting ducks. Source: Buddy Stall at
http://clarionherald.org/20000302/stall.htm
Pat O'Brien's George "Sonny" Oechsner Dies

March 12, 2012
During prohibition, North Carolina native Charlie Cantrell was running rum in Plaquemine. He was also a master of the "Shake Up" which involved mixing grain alcohol with flavorings to create concoctions tasting like gin, whiskey, rum, and other liquors. "Sometimes it wasn't too good, but it could get you drunk", said Cantrell. Benson Harrison "Pat" O'Brien was a customer who bootlegged liquor back home to Birmingham. They became friends.
O'Brien, after several business endeavors, moved to New Orleans and ran a speakeasy. After prohibition, on December 3, 1933 he opened a package liquor store at Royal and St. Peter Street. In 1934 he opened Club Tipperary at 524 St. Louis. (The advertisement at the right ran in the Times-Picayune on March 18, 1934.) Cantrell financed it. Then, as equal partners, they moved to another location in the 600 block of St. Peter Street across from the original store. Cantrell later bought 10% of O'Brien's share, making him the controlling partner. In December, 1942 they moved to the current location of the world famous Pat O'Brien's bar at 718 St. Peter and called it Pat O'Brien's.
The building was historic long before Cantrell and O'Brien made it famous. Built in 1791, it housed the first Spanish theater in the United States. The famous Hurricane cocktail was first mixed there 146 years later. In 1937 a liquor salesman was hawking 60 bottles of rum at a bargain basement price and would even throw in 15 dozen glasses shaped like the globes of oil fueled hurricane lamps. The rum wasn't selling as Cantrell had hoped, so he decided to experiment. He mixed 4 ounces of it with red fruit juice and sugar, and instructed his waiters to tout these drinks. Customers loved them and their glasses. Cantrell, a savvy businessman began selling both.
That same year (1937), Mercedes Paulson and Sue Wheeler first performed together at the dueling pianos (thought to be the first in the country). "Sue" was actually Sara Belle Wheeler, a native of Vicksburg who had been educated in New Orleans. She passed away on Saturday, March 10, 1956 at the age of 38 after having played at Pat O's for 19 years. Mercedes LeCorgne Paulson, a native New Orleanian, died on Thursday, April 10, 1980 at the age of 74. Her booming baritone, which graced main bar for 32 years, is still remembered by many. She retired from Pat O'Brien's in 1968.
Charlie ran the business. Pat handled the customers. They were perfect partners for the business. During World War II, Cantrell worked in a defense shipyard where he met George Oechsner, who would become the bars General Manager, taking Cantrell's place and becoming part owner in 1947. In 1979 Oechsner's son George "Sonny" Jr. took over the role. It was Sonny's idea to begin franchising and Pat O'Brien's bars sprouted up in Orlando, San Antonio, Memphis,
Cancun, and Destin. Sonny also added a restaurant upstairs, purchased a building on Bourbon Street for expansion, opened a location at the Jaz Brewery, introduced an online catalog for selling branded items, and acquired a bottling plant.
The guys who ran the place for so many years are all gone now. Pat O'Brien died on November 10, 1983. Geroge D. Oechsner Jr. followed on December 11, 1990. Charlie Cantrell passed away on March 23, 1993. Sonny died on March 12, 2012. But the business the two bootleggers started and the local men continued remains, now an iconic New Orleans bar known around the world.
Upon Sonny's death, his daughter Shelly Oechsner Waguespack became Pat O'Brien's president and sole owner.

1947 postcard