---

June 4, 1922
June 4, 1922 -- Times-Picayune
Note the "Enameled Tank Closet" -- a toilet in todays jargon.

Emile Marcus Babst, Sr. opened his plumbing business in 1904, using a horse and wagon to get to customers' homes. It was in the early years that he adopted the slogan, "The Plumbers Who Work With a Vim".
By 1930 his business had grown to include eight trucks and "none but the best and most experienced plumbers", headquartered at 1050 Camp Street where fixtures and supplies were also offered.
Construction of the new Mississippi River Bridge resulted in the loss of his Camp Street location. After 52 years in business, on Saturday, July 2, 1956 he moved his company to 4034 Tchoupitoulas Street. He was still active in the business which now included his son Emile, Jr. and grandson Emile III. The company, at this time, was installing plumbing and air-conditioning systems at the new City Hall and Civic Center complex.
Emile Sr. died on Saturday, July 2, 1967. He had been a director of Eureka Homestead and Southern Heater Company.
His son and grandson moved the business out to Jefferson, locating on Central Avenue, and continued to remain active working on large projects including public works projects such as plumbing and air-conditioning work on the East Jefferson Sewage Treatment plant.

---

You Can Support this Site by Clicking on & Shopping from this Amazon Link -- and it won't cost you a penny more: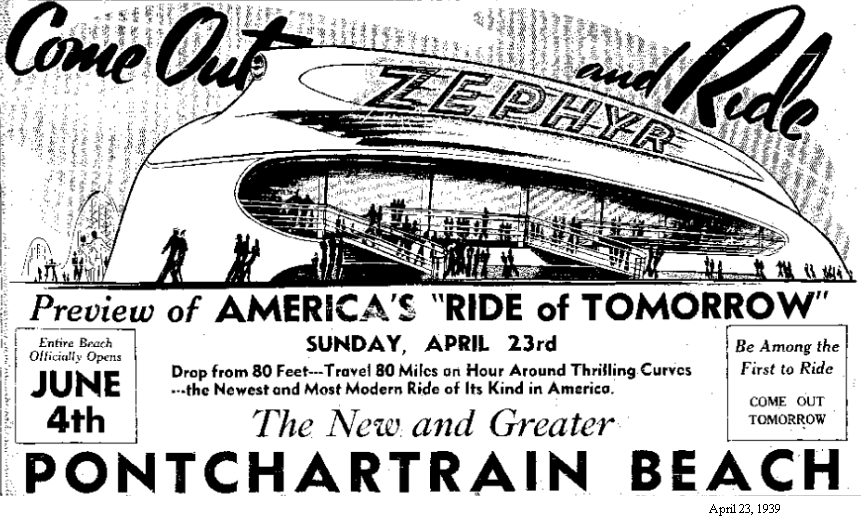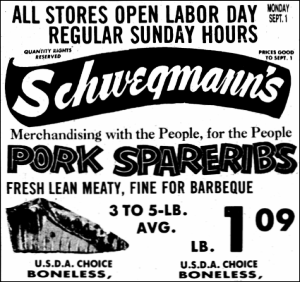 WGSO radio was originally an AM daytime station. In the 1950s it used the call sign WJMR owned by George Mayoral and broadcast from the Jung Hotel. WJMR would become the sister station of WJMR-FM and WJMR-TV (New Orleans second television station in 1953). In the mid-1950s it was home to "Poppa Stoppa" whose program featured long runs of uninterrupted Rock and Roll music. When WJMR-TV was sold the station call sign was changed to WNNR (Winner Radio). The station briefly became WLTS in the fall of 1984. On June 4, 1985 it became WYAT, broadcasting a syndicated Oldies format with some local DJ's during the day. On December 1, 1993 the station became WGSO. In 2001, WGSO introduced New Orleans' first Business Talk format.
The Territory of Louisiana or Louisiana Territory existed from July 4, 1805 until June 4, 1812, when it was renamed to Missouri Territory after Louisiana had been admitted to the union as a state. The Louisiana Territory was formed out of part of the lands acquired by the United States in the Louisiana Purchase, in which French Louisiana was bought from France.
On June 4, 1977, 40,000 fans watched Jimmy Weinert win the sixth of twelve races for the American Motor Cyclist Association $250,000 Supercross series. 20,000,000 pounds of dirt were piled into the center of the Superdome for the event
Suspecting Congressman Willian Jefferson of bribery, the FBI raided his Congressional offices in May 2006, but he was re-elected later that year. On June 4, 2007, a federal grand jury indicted Jefferson on sixteen felony charges related to corruption. Jefferson was defeated by Republican Joseph Cao on December 6, 2008, being the most senior Democrat to lose re-election that year. In 2009, he was tried in Virginia on corruption charges. On August 5, 2009, he was found guilty of eleven of the sixteen corruption counts. Jefferson's lawyers have promised to appeal, a gesture which New Orleans former U.S. attorney Harry Rosenberg told the Times-Picayune may work in Jefferson's favor because the jury failed to convict him on all sixteen of the indictment counts. Jefferson was sentenced to thirteen years on November 13, 2009, the longest sentence yet handed down to a congressman for bribery or any other crime.
On March 26, 2012, the U.S. Court of Appeals for the Fourth Circuit affirmed Jefferson's conviction and sentence on ten of the eleven counts on which he was convicted. The Court of Appeals vacated and remanded the conviction on one count of the indictment, involving alleged wire fraud, holding that venue on that count was improper in the federal court in Virginia.
On April 20, 2012, U.S. District Court judge T.S. Ellis revoked Jefferson's bail and ordered that he report to prison to begin serving his thirteen-year sentence by May 4, 2012.
On May 4, 2012, Jefferson surrendered to the Bureau of Prisons facility in Beaumont, Texas to begin serving his 13-year sentence. He is scheduled for release on August 30, 2023.
Jefferson owes $5 million in legal fees and has filed for bankruptcy.