---

Jane Mansfield Dies in Auto Crash on Chef Hwy.

June 29, 1967
On Wednesday, June 28, 1967, Jayne Mansfield (born Vera Jayne Palmer) and three of her young children were staying at the Broadwater Beach hotel in Biloxi. She made an appearance at Keesler Air Force Base and visited the base hospital. That evening she performed a 9:00 and 11:00 dinner show at Gus Stevens in Biloxi. After the performances, Mansfield, her lawyer and companion Samuel S. Brady, her three children (three-year-old daughter Mariska, six-year-old Zoltan, and eight-year-old Miklos Hargitay Jr.) and four pet dogs set off to New Orleans in a 1966 Buick Electra 225 driven by Ronnie Harrison (aged 20, who worked for Stevens and dated his daughter). Jayne had reservations to stay at the Roosevelt Hotel and was scheduled to appear on the local Midday television show the following day.
Along the Chef Menteur Highway/Hwy 90 near the Rigolets pass, at approximately 2:25 a.m., the car plowed into the back of a tractor-trailer truck which had reduced its speed from 50 to 35 miles-per-hour upon sighting a mosquito fogging truck. Harrison, Jayne (seated in the middle of the front seat) and Brady (front passenger seat) were killed -- all three having suffered crushed skulls and multiple injuries. Two of the dogs were killed. The driver of the truck was uninjured. According to a Times-Picayune report, the children were taken to Charity Hospital by an unidentified couple. Mariska suffered multiple facial lacerations which required plastic surgery which was performed on Wednesday evening. Zoltan had multiple abrasions. Mickey Jr. was treated for a fractured right arm and a minor leg fracture. Their father, Mickey Hargitay had requested that they be moved to Ochsner Foundation Hospital and travelled to New Orleans to be with his children.
A Times-Picayune report stated that a $10,000 bracelet, presumably worn by Mansfield, was found in the car engine at the scene of the accident. Contrary to popular legend, Jayne Mansfield was not decapitated. She was survived by two older children, Jayne Marie, aged 16 and one-year-old Antonio. Jayne Mansfield was 34 years old.
After the tragic accident, the National Highway Traffic Safety Administration recommended that large trucks be equipped with a undercarriage guard to prevent similar occurrences of automobiles sliding under the rear ends of large trucks. This device became known as a "Mansfield Bar".

---

You Can Support this Site by Clicking on & Shopping from this Amazon Link -- and it won't cost you a penny more: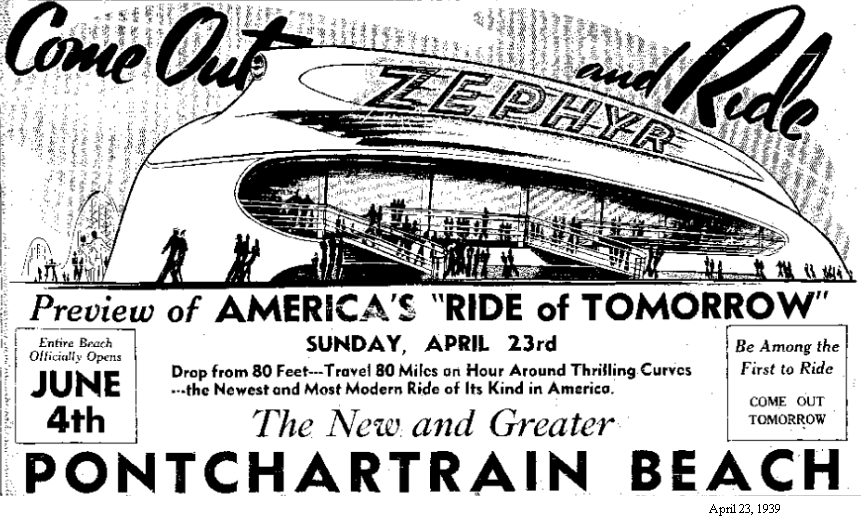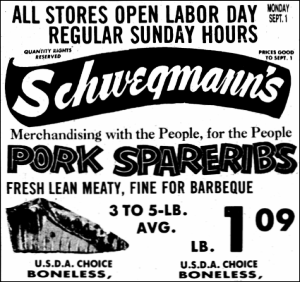 McKinley James Millet (October 25, 1935 -- June 29, 1997) was an Americanrhythm and blues pianist, bass player, singer and songwriter, best known for co-writing and first performing the songs "Rich Woman" and "All Around the World" with his group, Li'l Millet and the Creoles. Their first single, "Rich Woman" / "Hopeless Love", was released in November 1955. "Rich Woman" was co-written by Millet with Dorothy LaBostrie, and was later recorded by Canned Heat, The Fabulous Thunderbirds, and Robert Plant & Alison Krauss, for whom it won the 2009 Grammy Award for Best Pop Collaboration with Vocals.
The Michoud Assembly Facility has been most closely associated with the construction and production of NASA's External Tank (ET) program. Throughout the Space Shuttle program, the facility produced 136 tanks. Rollout for ET-1 used for STS-1 was on June 29, 1979. The last flight ready tank, ET-122, rolled out on September 20, 2010. Only one tank produced at the facility, ET-94, was not used in spaceflight and remained at Michoud as a test article.
Actress Jane Wyman (first wife of Ronald Reagan from 1940 -- 1948) married Myron Martin Futterman (1900–1965), a dress manufacturer, in New Orleans on June 29, 1937. They divorced on December 5, 1938.
Born in Gretna on June 29, 1927, Stanley Joseph Ott, S.T.D. was educated at St. Joseph's school in Gretna and following his graduation from St. Aloysius in 1944, he studied for the priesthood instead of entering the military service. He St. Joseph Seminary College in Covington before entering Notre Dame Seminary in New Orleans. He continued his studies in Rome at the Pontifical North American College and the Pontifical Gregorian University. On May 24, 1976, he was appointed auxiliary bishop of the Archdiocese of New Orleans and titular bishop of Nicives by Pope Paul VI. Following the death of Bishop Sullivan, Ott was named the third Bishop of Baton Rouge by Pope John Paul II on January 13, 1983, a position he held until his death at the age of 65 on November 28, 1992.
BURNSIDE, John, planter. Born, Ireland, ca. 1800. Immigrated to America in 1820s. Never married. Career: worked as salesman for Andrew Beirne, merchant, in Monroe County, Va.; partner of Oliver Beirne, son of Andrew, in mercantile business established in New Orleans in 1837; after Beirne retired in 1847, John Burnside and Company moved business to Canal Street. Began purchasing sugar plantations about 1852; Orange Grove and Houmas plantations were among the ten he owned in the state; retired from mercantile business in 1857; purchased mansion of James Robb (q.v.) in New Orleans, which later became one of first buildings of Newcomb College. Among the first former slaveholders to try sugar planting with paid labor; his success helped re-establish sugar industry. Died, June 29, 1881, White Sulphur Springs, W. Va. Estate estimated at eight million dollars; Charity Hospital, Seamans Home, and six New Orleans orphanages were among legatees. Burnside, La., named for subject. J.B.C. Sources: New Orleans Times-Picayune, obituary, June 30, 1881; New York Times, July 12, 15, 16, 1881; Appleton's Cyclopedia of American Biography (1900). From http://lahistory.org/site19.php

CANONGE, Louis Placide, editor, educator, playwright, politician. Born, New Orleans, June 29, 1822; son of Judge J. F. Canonge and Amelie Mercier. Education: College Louis-le-Grand, Paris, France. Returned to New Orleans, 1838. Married Héloïse Halphen, daughter of Michel Halphen. Children: Henri and L. Placide, Jr. Legal career: admitted to bar, 1843; later served as clerk of New Orleans criminal court. Journalistic career: contributor to New Orleans L'Abeille, 1838-1893; L'Impartial; Le Coup d'Oeil; Le Quatorze Septembre; La Presse; while in Paris, served as correspondent for New Orleans Delta. Founded and edited the following newspapers: La Lorgnette, L'Evantail, L'Entracte, L'Epoque, Revue Louisianaise, Courier de la Louisiane, Le Sud, Le Courier Française, the Southern Star, and the Propagateur Catholique. Literary career: author of following dramas: Le Maudit Passeport, Gaston de St. Elme, L'Ambassador d'Autriche, Un Grand d'Espagne, Histoire Sous Charles Quint, France et Espagne, Comte de Carmagnala; adapted Count of Monte Cristo for the stage. Author of comedy Qui Perde Gagne. Named an officer in the French Académie for work in the field of French letters, 1885. Director and manager of French operatic company, New Orleans, 1873-1878. Educator: superintendent of education, Orleans Parish; professor of French, University of Louisiana. Politically active: member, state house of representatives, 1850-1852, 1884-1888. Died, New Orleans, January 22, 1893; interred New Orleans. The orchestra of the French Opera House played his funeral march. Source: http://lahistory.org/site20.php