---

On June 25, 1906, John Lenfant's request to open a bar and grocery at 2001 North Rampart Street was taken under the consideration of the City Coucil. It was one of many businesses he would own.

John L. Lenfant was an entrepreneur who started out as a barber in the Faubourg Marigney who had a grocery and bar on Elysian Fields at Villere Street. He was a sparring partner of boxer Jake Kilrain. Then he had a drugstore and a nightclub at St. Claude and Elysian Fields which featured an open-air dance garden. He owned the Elysian Fields Theater back in vaudeville days. He owned Eclipse Bottling Works, makers of Whistle soda and Glean cola -- both jumbo-sized drinks. He brewed beer for Joe Brown's nightclub, during prohibition, on the second floor of a building at Canal and Carondelet. He bought and sold real estate. He even owned hearses which he'd rent to funeral homes.

Then he got into the restaurant business. He opened several popular Rosedale Inn sit-down and drive-in restaurants around town. Some locations including one at 1915 Canal Street, one at 5236 Canal Boulevard, one at 5205 Canal Boulevard, and another at South Claiborne and Jackson Avenue. During the 1930s he owned Lenfant's on Metairie Road at the former location of his Beverly Gardens gambling house. Leon Prima and his Orchestra (were playing there on October 17, 1930 (Louis played there, too) and auto service via car-hops was available in the rear. When John Lenfant retired he left the businesses to his sons. He died on Wednesday November 28, 1940.


His sons carried on the family legacy. Lenfant's Sea Food Restaurant at 5236 Canal Boulevard opened in 1941. Diners could eat inside the Streamline Moderne dining rooms or drive up to the huge shell parking lot where car-hops filled the bill. An interesting item from those years is an August 22, 1942 want-ad for 1000 pounds of jumbo frog legs. Many New Orleanians celebrated weddings and bridal and baby showers at Lenfant's. Many clubs regularly met there. The adjoining Boulevard Room was well known locally. The building was demolished during the early 1990s and was replaced with Greenwood Funeral Home (which John Lenfant might have rented hearses to if her were still alive).
---

You Can Support this Site by Clicking on & Shopping from this Amazon Link -- and it won't cost you a penny more: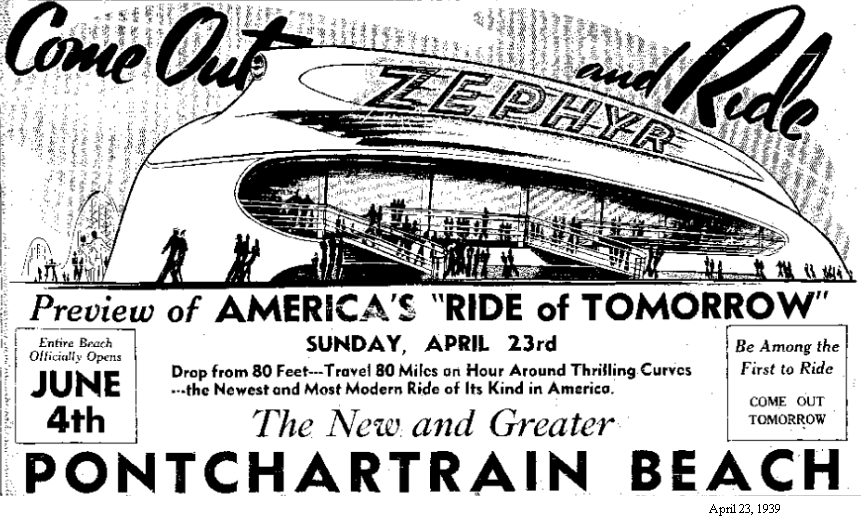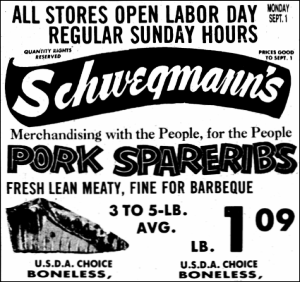 Abraham Lincoln (A.L.) Davis, born on November 2, 1914, was a founder of the Southern Christian Leadership Conference (SCLC) and the first African American city councilman in New Orleans. He was born in Bayou Goula, Louisiana and moved to New Orleans in 1930 to live with a sister and attend high school. Reverend Davis graduated from McDonogh 35 High School, received his B. A. degree from Leland College and his theological degree from Union Baptist Theological Seminary. He became the pastor of New Zion Baptist Church in 1935 where he became known as the Rev. A. L. Davis. He served as pastor of New Zion for forty-three years. In 1957, Rev. Davis and a group of civil rights activists met at New Zion to organize the SCLC. The group chose as its first president Dr. Martin Luther King, Jr. and Rev. Davis became its first vice president. In 1975, he became the first African-American to serve on the New Orleans City Council. He was appointed to the District "B" seat on the City Council in 1975 to fill the unexpired term of Councilman Eddie Sapir, who had been elected judge of Municipal Court. Davis was elected to the seat in 1976. Due to a redistricting dispute, which had delayed the 1974 elections until 1976, the council members elected in 1976 served only until 1978. Rev. A. L. Davis died at the age of 63 of pancreatic cancer on June 25, 1978 and is buried in Bayou Goula. (From the New Olreans Public Library)
Thurday, June 25, 1959 -- Miss New Orleans
CARPENTER, William Marbury, botanist, physician. Born, Feliciana Parish, La., June 25, 1811; son of James Carpenter and Ann Marbury. Education: privately tutored; attended U. S. Military Academy, West Point, N.Y., but resigned because of ill health; studied medicine and practiced in Jackson, La., before joining faculty of College of Louisiana as professor of Botany and Geology. Published study of submerged forest he discovered near Port Hudson, 1838; professor of materia medica at University of Louisiana, 1842; dean of University of Louisiana, 1845; editor of New Orleans Medical and Surgical Journal, 1846-1848. Died, New Orleans, October 1848. Source: http://lahistory.org/site20.php
Ordinance #6022, Administrative Series, passed on June 25, 1879, was the first to demand that permits be obtained (from the Board of Health) after the certificate of grade had been issued by the Surveyor. Section 12 of the ordinance states: "No lot shall be used for building purposes in the city of New Orleans until the same shall have been inspected by the City Surveyor, who shall give a certificate that such lot is filled above the level of the banquette and graded as to be effectually drained into the street gutters, and upon such certificate all owners, agents, contractors and builders are required to obtain permits from the board of health before commencing the erection of any building." Additionally this ordinance named the city agencies responsible for enforcing the ordinance: "the Board of Health and its agents, officers and employees, and the members of the Crescent City Police and the Recorders of the several districts of this city." The ordinance also set a fee of twenty-five cents for each permit issued.(NOPL)