---

Vic and Nat'ly First Appear
January 3, 1982
In 1966, T.H. Harris Junior High ninth-grader Will Bunn Matthews III was told by the principal that he could either cut his Beatles mop-top hair or wear a bow in it for his yearbook photograph – he opted for the bow. Growing up in Airline Park, he went on the East Jefferson High where, in 1967, his first big-time interview with Mark Lindsay of Paul Revere and the Raiders was printed in the school paper of which he was a writer, cartoonist, and editor.
After a stint at LSUNO he began writing for Figaro, the predecessor of Gambit news, where his cartoons were first published professionally under the title F'sure!: Actual Dialogue Heard on the Streets of New Orleans. "I would go out and eavesdrop on people's conversations, so I'd hear stuff like, at Schwegmann's, and that would be the cartoon", he said. This would be lead him to an interest in local dialect which culminated in "Vic and Nat'ly" – a Ninth Ward couple who owned a neighborhood bar and restaurant frequented by local characters, roaches, and a chihuahua. They premiered on January 3, 1982 in the Dixie Roto section of the Times-Picayune (Matthew's was paid $75 per cartoon) with Nat'ly handing a bowl of used king cake babies to Vic, instructing him to "Wrench dem off in da' zinc". Vic and Nat'ly became so popular that "they" eventually opened an actual restaurant in Covington.
The kid from Metairie who was voted "most intelligent" by his classmates in 1964 has also published music reviews and cartoons in Offbeat, was the the Times-Picayune's music critic during the early 1980s, and came to know and befriend Professor Longhair, James Booker and the Neville brothers. He taught art at St. Scholastica, was in league with the creators of Tipitina's (he's also a musician) and drew promotional posters for the venue as well as for The Warehouse. His art-work was featured at the 1984 Louisiana World's Exposition and is included in the Audubon Institute Insectarium , the Historic New Orleans Collection, the Louisiana State Museum, and the Ogden Museum of Southern Art. (Photo Courtesy of Aaron S. Duplantier.)
Vic and Nat'ly
Matthews has said that he modeled Vic on former mayor Victor Schiro – as regular a guy as anyone could meet. Nat'ly first appeared sloppy and obese but "became a bombshell...because I thought, if I have to draw this picture for the rest of my life, I want it to be attractive and good looking". They appear here in a 2012 drawing done for Harkins, the Florist on Magazine Street.

Nin't Wardica
One of Matthew's most recent works is the huge "Nin't Wardica, modeled after Picasso's Guernica. It is his response to the tragedies resulting from the Deepwater Horizon oil disaster, the aftermath of Hurricane Katrina, and life in the Ninth Ward. It was featured at The Arthur Roger Gallery in the exhibit "Black and White" in 2010 along with other Matthew's paintings and drawings (including Vic and Nat'ly).
Photos and text from Legendary Locals of Metairie by Catherine Campanella.
---

You Can Support this Site by Clicking on & Shopping from this Amazon Link: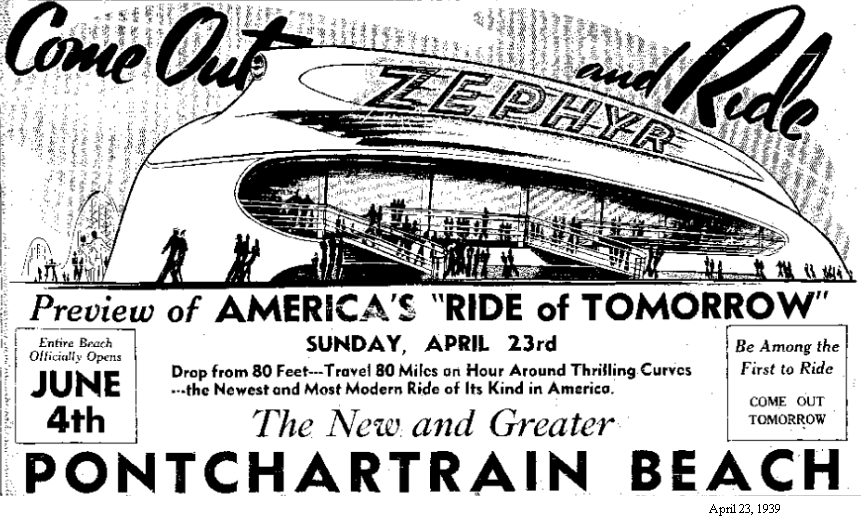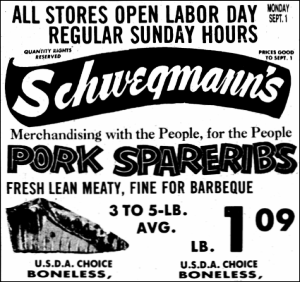 And You won't pay a penny more!
---
Morgus first appeared on late night television on January 3, 1959, in the House of Shock, hosting the science fiction and horror movies in between experiments. The set was stated to be an upstairs garret over the Old City Ice House
Francisco Bartolomé Porró y Reinado, O.F.M. (October 15, 1739 – January 3, 1814) was a Spanish prelate of the Roman Catholic Church. He served as Bishop of Louisiana and the Two Floridas (1801–1803) and Bishop of Tarazona (1803–1814).
William "Bill" Dickey, founder of Dickey Foods (Dickey Potato Chip Company) died on January 3, 1972.
CULVER, Essae Martha, first state librarian of Louisiana. Born, Kansas, 1882. Education: Pamona College, Claremont, Calif.; New York State Library School, Albany; honorary doctor of letters degrees, Pomona College, 1954, and Louisiana State University, Baton Rouge, 1959. Organized Louisiana's statewide public library program and was in charge of state library work from 1925 to retirement in 1962; helped draft new, more adequate legislation outlining qualifications for librarians and library program standards; worked toward establishment of a school of library science at Louisiana State University and the initiation of a School Library Division in the State Department of Education. Served as president, Louisiana Library Association, Southwestern Library Association, League of Library Commissions, American Library Association (first woman president from a Southern state). Louisiana Library Association's Essae M. Culver Distinguished Service Award named for subject. Died, Baton Rouge, La., January 3, 1973. From http://lahistory.org/site20.php
Archbishop Hughes succeeded Schulte as Archbishop of New Orleans upon the latter's retirement on January 3, 2002. His tenure has been marked by the devastating Hurricane Katrina in 2005, after which he made a televised appearance with Bishop Robert Muench (his successor in Baton Rouge), saying, "God has brought us to our knees in the face of disaster. We are so overwhelmed, we do not really know how to respond. Powerlessness leads us to prayer. And we know when we turn to God, God offers us his grace". In response to questioning religion during the hurricane's aftermath, Hughes also said, "People can either turn inward on themselves and lose hope, or they turn upward to God and outward to other people. Our faith teaches us to do the latter, to really believe that God is present and is asking us to be partners with him in the recovery and restoration".
Marc Haydel Morial (born January 3, 1958) is an American political and civic leader and the current president of the National Urban League. Morial served as mayor of New Orleans, Louisiana, from 1994 to 2002. He is married to Michelle Miller, who has won awards as a CBS News Correspondent.