---

Mayor C. Ray Nagin's "Chocolate City Speech"
January 16, 2006
The "Chocolate City Speech" is the nickname that some have given to the Martin Luther King Jr. Day speech by Mayor Ray Nagin on January 16, 2006, several months after Hurricane Katrina.
Prior to Nagin's speech, some commentators were suggesting that the city's demographics would change from majority African American to majority Caucasian. In an interview with Public Radio International's Tavis Smiley (originally broadcast on January 13, 2006) Nagin used the phrase "chocolate city" in reference to New Orleans' future demographics.
It has been said that in African American culture, the term chocolate city refers to a positive, harmonious image of a city with a predominantly African American population and/or African American political leadership. The concept originated with radio DJs in Washington D.C. in the early 1970s and was popularized by the band Parliament, who released the album Chocolate City in 1975. The term has been widely used, including by prominent scholar Cornel West in his 1993 bookRace Matters and by comedian Chris Rock.
Nagin's speech generated an intense reaction, much of it negative. The "Chocolate City" metaphor was seized on and parodied by commentators, and cartoons depicting Nagin as Willy Wonka appeared in print and on the internet. A
Times-Picayune
commentator suggested that Nagin had just ruined his own chances at re-election. Political commentators pointed out that this may just have been another example of Nagin speaking off the cuff.
Nagin later attempted to explain his remarks by offering a more racially inclusive metaphor, saying "How do you make chocolate? You take dark chocolate, you mix it with white milk and it becomes a delicious drink. That's the chocolate I'm talking about." Nagin said that his remarks were meant to be a call for African Americans to once again return to New Orleans despite the supposed belief that many of the people Uptown did not want them back.
The Mayor apologized for the suggestion that people Uptown (a mixed neighborhood) were racist, noting the importance of that section of town in the city's recovery. He particularly stated regret for the statements about God. "I don't know what happened there," he said. "I don't know how that got jumbled up. That whole God thing, I don't know how that got mixed up in there." Nagin concluded "I need to be more aware and sensitive of what I'm saying... Anyone I've offended, I hope you forgive me." (Wiki)
---

You Can Support this Site by Clicking on & Shopping from this Amazon Link -- and it won't cost you a penny more: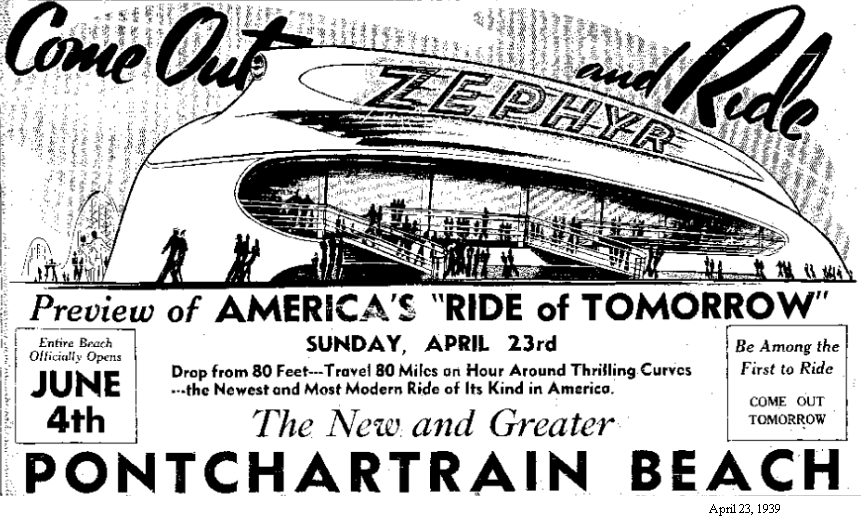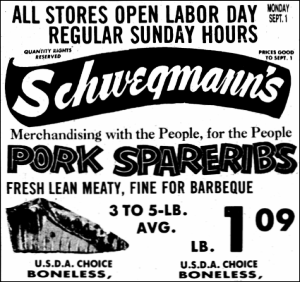 Dallas was victorious over the Miami Dolphins by a score of 24-3 in Superbowl VI on January 16, 1972 at Tulane Stadium.
1975: Paul McCartney and Wings arrive in New Orleans to begin sessions on their Venus and Mars album at Allen Toussaint's Sea Saint studios. They would stay through Mardi Gras.
Born in New Orleans on October 16, 1926, Judge James August Comiskey served in the United States Army during World War II, from 1944 to 1946. He received a B.A. from Loyola University New Orleans in 1949 and a J.D. from Loyola University New Orleans School of Law in 1951. He was in private practice in New Orleans from 1951 to 1967. On January 16, 1967, Comiskey was nominated by President Lyndon B. Johnson to a new seat on the United States District Court for the Eastern District of Louisianacreated by 80 Stat. 75. He was confirmed by the United States Senate on March 2, 1967, and received his commission on March 4, 1967. Comiskey served in that capacity until his resignation on June 15, 1975. He was thereafter in private practice in New Orleans until his death in that city on February 1, 2005.
Pierce Butler, academic. Born, New Orleans, January 18, 1873; son of James P. Butler and Mary Louise Harrison. Family removed to Natchez, Miss., the ancestral home. Education: private tutors; Tulane, A. B., 1892; The Sorbonne, Paris; Johns Hopkins University, Ph. D. Married, June 25, 1902, Cora Waldo. Children: Virginia Waldo, Pierce, and Mary Frances. Teaching career began as instructor in English, University of Texas, 1902. Moved, 1902, to Sophie Newcomb College and remained there until retirement, 1938. Dean of graduate faculty, 1913-1918; dean of Newcomb College, 1919-1938. Author of The Unhurried Years (1948), Laurel Hill and Later (an autobiography [1954]), Women of Medieval France (1907); comp., Materials for the Life of Shakespeare (1930), The Life of Judah P. Benjamin (1906), and Analytical Questions on Shakespearian Plays (1936). Contributor to The South in the Building of the Nation and numerous articles to scholarly journals. Member: American Historical Association, Modern Language Association, Louisiana Historical Society, Phi Beta Kappa (served as president of Louisiana Alpha chapter). Died, Oak Ridge, Tenn., January 16, 1955; interrred Metairie Cemetery, New Orleans. G.R.C. Sources: Who Was Who in America, III, 1951-1960; New Orleans Times-Picayune, January 17, 1955. From http://lahistory.org/site19.php
The racing season opened at McDonoghville's (now Gretna) Suburban Park in Jefferson Parish on January 16, 1909. A reported 2000 people were in attendance, including the parish District Attorney L. H. Marrrero Jr. and his father, the sheriff who sat at the judges stand before mingling with the crowd in the grandstand -- despite the fact that gambling on horses was legislated as illegal by Louisiana lawmakers in 1908 under what was known as the "Locke Law" (named for Honorable Leon Locke of Lake Charles). Archbishop Blenck was reported to have had "no uneasiness" with the circumstances which were reported in the local newspapers as well as in the Los Angles Times and others.