---

Carnival Day
Frenchmen Street maskers February 9, 1910. From the New Orleans Times-Democrat. Original photograph by John N. Teunisson from the New Orleans Public Library.
Carnival Day also fell on
February 9, 1948
, with the theme "Dances Through the Ages."
Sketches of the krewe's floats
. Carnival Day also fell on February 9, 1929.
---

You Can Support this Site by Clicking on & Shopping from this Amazon Link -- and it won't cost you a penny more: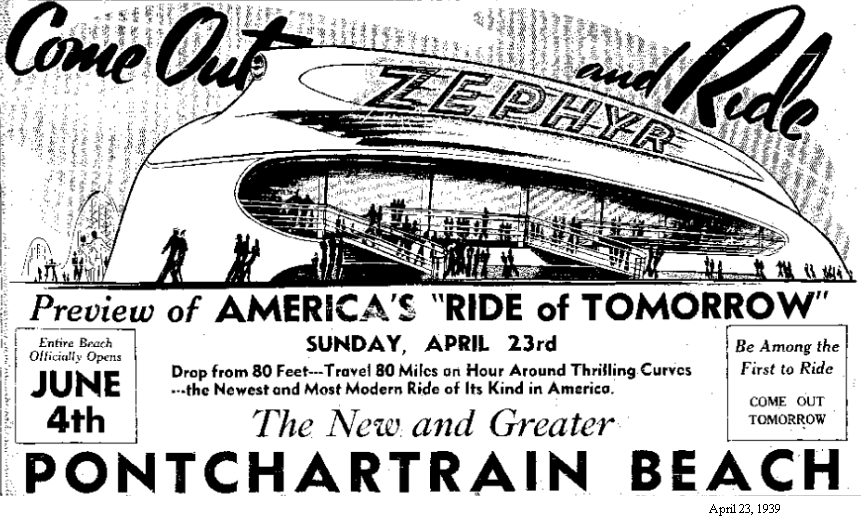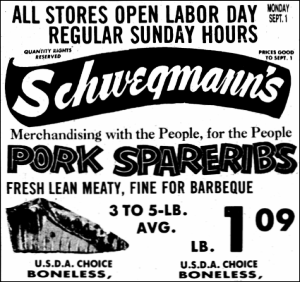 On February 9, 1979, officers of the New Orleans Police Department went on strike. The teamsters protested recognition of the local Fraternal Order of Police. Mayor Dutch Morial declared the stirke an illegal work stop.
SS Sea Marlin was launched at Ingalls Shipbuilding in Pascagoula Mississippi on Victory Fleet Day; September 27, 1943. Its sponsor was Mrs. D.G. Peattie, wife of Ingalls' Machinery Superintendent. Conversion from a Victory Ship to a 2,111 berth transport was completed in New Orleans on January 31, 1944. Upon delivery to the War Shipping Administration USAT Sea Marlin was leased to Grace Line. On February 9, 1944 Sea Marlin sailed from its home port of New Orleans on its maiden voyage, bound for Australia and New Guinea via the Panama Canal, under the command of Merchant Marine Captain George Ekstrom.
On February 9, 1944, the R. S. Wilson Liberty ship was launched by Delta Shipbuilding Company.
The U.S.S. Constitution, popularly known as Old Ironsides, which underwent a major restoration in the late 1920s. To celebrate the completion of that project the ship embarked on a ninety port tour during the years 1931-1934. The New Orleans leg of that tour coincided with the
1932 Carnival season
(it was here from January 27 until February 13.
Alexander. Allison was able to photograph the historic vessel as it lay anchored at the Toulouse Street wharf.
A line of visitors waiting to go aboard is visible to the right of the ship; more than 193,000 men, women, and children boarded the ship while it was in the Crescent City. (NOPL)
Richardson Court and Baldwin Court were renamed Vincennes Street on February 9, 1927.
Stephen Hoyt, was the 26th mayor of New Orleans whose term began on February 9, 1864 and ended on March 21, 1865. In respect to Acting Mayor Hoyt we have no hesitation in stating that he administered the office as wisely as any one could have done who was so new to the people. He did not understand or like New Orleans. He seemed to have identified himself completely with the movement for the organization of the white and colored races. One of his most important public acts was to assist at the great negro mass meeting held in Congo Square on May 11, 1864, in honor of the adoption by the constitutional convention of the article abolishing slavery. Under Hoyt, the finances of the city were reduced to the lowest possible ebb. Public pauperism was widespread among the people. Hoyt, in relinquishing the mayoralty in March, 1865, said that there had not been a time during his entire administration when he would not have gladly retired, so impossible had he found the task of controlling the incompetency and dishonesty which existed in the city government.Captain Hoyt, officer of volunteers, whose home was in the western part of the United States, was appointed mayor in February 1864. Shortly after his inauguration he called on Dr. Hugh Kennedy and asked him to accept the mayoralty. He then returned to the West at the end of his term. (NOPL)
Mayor Isaac W. Patton was born in Fredericksbury, Virginia, February 4, 1828. He engaged in cotton planting on property he purchased in Madison Parish and also looked after a sugar plantation below New Orleans which belonged to his father-in-law. In the first year of the War between the States, Mr. Patton was elected Captain of the Screwmen's Guard stationed at Proctorville. Shortly before arrival of the Federal Fleet at New Orleans, he was ordered to take command of the battery at Chalmette. When the city fell, the troops retired to Camp Moore on the Jackson Railroad. Captain Patton was then elected Colonel of the Twenty-second Louisiana Infantry with which he served until the end of the war. During the siege of Vicksburg he was wounded in the hip, from which he ever afterwards suffered and it probably was one of the ultimate causes of his death. Notwithstanding this wound, after the fall of Vicksburg, he again took command and saw active service at Mobile Bay, Spanish Fort and Cuba Station. At the close of the war he returned to New Orleans and embarked in the commission business. In 1872 he was elected sheriff of the Criminal Court. He was a member of Captain Pleasants' Company on September 14, 1874 in the famous battle on the levee. In 1878 he was elected Mayor of New Orleans and held this post for two years. The most important feature of Mayor Patton's administration was his management of the city's finances. His first step was to reduce the debt by fifty percent. In 1880 the legislature passed Act 133, establishing the Board of Liquidation which has been instrumental in solving the whole complicated problem of finance and has put the credit of the city on a firm basis. Considerable progress was made in constructing railroads which gave better access to the west and northwest, sanitary conditions improved steadily and towards the close of Mayor Patton's term, records showed that the death rate of the city was lower than it had been during the ten preceding years. At the expiration of his term, he returned to business, but in 1884 was elected City Treasurer and resigned that post to become Registrar of Voters by appointment of Governor S. D. McEnery and during the summer of 1888 was appointed tax collector for the Fourth District of Orleans Parish by Governor Nicholls. Death terminated his career on February 9th, 1890, while he was still leading an active life, though sixty-two years of age. Physically he was well proportioned and carried himself with a military grace, even until a few days before his death. He was well known and welcome anywhere, his popularity rested upon his real worth. He was always cheerful and sincere, his aims were always the purest and his whole life was actuated by the highest principles – that of serving best his fellow-men, his people and his state. The funeral took place from his residence, No. 221 Washington Avenue between St. Charles Avenue and Prytania Street. He was survived by his wife and three sons. (From the New Orleans Public Libray.)
Margaret
On
November 20, 1835
a young Irish-born woman, her husband, and young daughter arrived in New Orleans on the ship Hyperion. They had left their home in Baltimore because they were advised that his health might improve in the southern climate. He died shortly thereafter and, within months of his death, the beloved baby girl also died. Margaret Haughery was a 23 year-old illiterate, uneducated, penniless, childless widow in a city she barely knew. Her life had been touched by great loss before. At the age of nine her parents died of yellow fever in Baltimore. She is often quoted as saying, 'My God! Thou hast broken every tie: Thou hast stripped me of all. Again I am all alone'
She began working in the laundry of the St. Charles Hotel and was touched by the plight of orphan children she could see on the streets through the window while she ironed all day, everyday. She vowed to help the Sisters of Charity in their efforts to care them. She not only applied her meager savings and sparse spare-time to their care, but also collected clothing and furniture, and begged for food and cash donations from nearby businesses and restaurants. In 1936 Margaret moved in with the nuns at Poydras Asylum and purchased and cared for two cows who provided milk for the children. She went into the streets, with a cart, to sell and deliver any milk not needed by the children. Her industriousness and hard work resulted in a successful commercial dairy which owned about 40 cows. In 1841, she moved with the nuns to open the New Orleans Female Asylum on New Levee Street, now Convention Center Boulevard. (Photo on the left -- circa 1842 Portrait of Margaret with Two Orphans by Jasques Amans, New Orleans)
In 1880, she acquired a bakery at 70 through 78 New Levee Street which grew into one of the largest in the city. As before, the first products went to the orphans, the rest was sold. Working in partnership with the Sisters of Charity, Margaret fed not only orphans but the city's needy adults. She generously supported St. Theresa's Asylum, St. Elizabeth's Asylum, St. Vincent's Infant Asylum and other similar institutions. It has been estimated that, while living, she donated about $600,000 to charitable endeavors. In addition, she personally cared for yellow fever victims, widows, and Confederate Veterans.
Upon her death, on February 9, 1882, she bequeathed most of her $50,000 estate to the poor of New Orleans. Participants of her funeral ceremonies included Archbishop Napoléon-Joseph Perché, 13 priests, Mayor Benjamin Flanders, Lieutenant Governors George L. Walton and W.A. Robertson. Thousands, including prominent politicians, businessmen, and other members of the clergy, attended her funeral. As did the orphans and their caregivers. The people of New Orleans lined the streets to mourn the passing of her remains to St. Patrick's Church and St. Louis Cemetery No. 2 (her remains were later moved to St. Louis No. 3).

She became known, during her lifetime, as "The Bread Woman of New Orleans". A century and a quarter later, we know her as simply "Margaret" and are reminded of her life devoted to children by the statue at Margaret Park in front of the old orphanage. The story of the building of the statue attests to how beloved she was by so many. Almost immediately after her death an executive committee was formed, and headed by George Horter, to raise funds for a memorial. Rich and poor contributed and the $6000 needed to make it a reality was soon collected. Alexander Doyle, who was working on the Robert E. Lee statue for Lee Circle, was commissioned to design Margaret's statue. His model was sent to Italy, where the monument was carved in fine Carrara marble. In keeping with Margaret's frugal personal lifestyle, Doyle portrayed her sitting in her favorite plain wooden chair, clothed in a simple dress and shawl. Her left arm is draped lovingly around a young boy whose face reflects his love for her. Those who knew her, were astounded by its likeness.
The statue was shipped from Carrara, Italy on April 24, 1884. In May, the city pondered its fate as the ship Castalla, which was thought to have transported it, ran aground off the coast and was forced to throw over part of its cargo to become afloat again. It was more likely transported on the steamer Italia, from Livorno on May 6 of that year. Two sections of the seven-foor pedestal had already arrived in New Orleans.

The monument was placed on a triangular plot of land (adjacent to the Louise Home for girls) which had been a dumping ground but was cleaned up and planted with flowers and grass. It is surrounded by Calliope, Camp, Erato and Pryatania streets and is named for her -- Margaret Place. At its dedication, on July 9, 1884, children from every orphanage attended. Governor Francis T. Nicholls was the principal speaker. Notables and humble people from throughout town gathered, as did Mayor J. Valsin Guillotte and members of the city council.
The statue is often said to be the first dedicated in the memory of a woman built in the United States. It is, in fact the first built by popular subscription. A public monument (built with tax dollars ) honoring Hannah Duston, who fought an Indian attack in 1697 was erected in Haverhill, Massachusetts in 1861. A second monument to her was erected in 1874 on the island in Boscawen, New Hampshire where she killed her captors.
Thirteen years later, on October 8, 1895, Margaret's memory was still dear to New Orleanians. When a fireworks show titled "Last Days of Pompeii" was held at Athletic Park (Canal at St. Patrick streets) it included "a fine portrait of the Margaret Statue in lines of colored fire" -- 30 feet by 25 feet in size. Eighteen years after her death, from May 24 to May 26, an orphan fund raiser offered a prize for the best recreation of the Margaret Statue created with flowers and flags.
In August 1912 vandals broke the index finger from the right hand of the statue, creating public outrage. But it was not until June 1925 that the Committee of Public Property, headed by John Klorer, authorized stonecutter W. E. Martel to repair the damage. The Margaret Park Commission had requested the repair and were planning to beautify the park, again. When Albert Sidney Conner, the boy who had posed for the statue as a three-year old, died on November 30, 1913 at the age of 31, the news of his passing was noted.
In 1936 the statue was cleaned after a campaign was held to raise funds. During the late 1960s a public school was named for Margaret. It served pregnant teenagers who were not allowed to attend their home schools. When the Pontchartrain Expressway was built, an on-ramp hid Margaret Place from much public view. From the early 1960s through the mid 1970s, Margaret Day was observed at the park on the anniversary of Margaret's death. By the mid 70s, the neighborhood had fallen into deep disrepair and the statue was surrounded by a tall fence topped with barbed wire. In 1988 the Margaret Place Restoration Project, in partnership with the Parkway and Parks Commission raised funds for its restoration. In the 1990s, following removal of the Camp Street expressway ramp, the Parkway Partners along with the Coliseum Square Association refurbished the statue. (Photo by
Infrogmation
)