---

The Night the Lights Went Out
February 3, 2013

The Superdome hosted Super Bowl XLVII on February 3, 2013. A partial power failure halted game play for about 34 minutes in the third quarter between the Baltimore Ravens and the San Francisco 49ers. The power outage caused CBS, who was broadcasting the game, to lose some of its cameras as well as voice-overs by the commentators. At no point did the game go off the air, though the game had no audio for about two minutes. While the lights were coming back on, CBS reporters deployed around the stadium reported on the outage as a breaking news situation until power was restored enough for play to continue.
Auxiliary power was used to keep the playing field lit, but escalators halted, credit-card machines shut down, and the concourses were lit only by small banks of emergency service lights. Entergy reported that "A piece of equipment that is designed to monitor electrical load sensed an abnormality in the system," the statement said. "Once the issue was detected, the sensing equipment operated as designed and opened a breaker, causing power to be partially cut to the Superdome in order to isolate the issue.
Alicia Keys opened Super Bowl XLVII by singing the "The Star-Spangled Banner". Beyoncé Knowles performed at half-time. The Ravens won with a score of 34-31.
---

You Can Support this Site by Clicking on & Shopping from this Amazon Link -- and it won't cost you a penny more: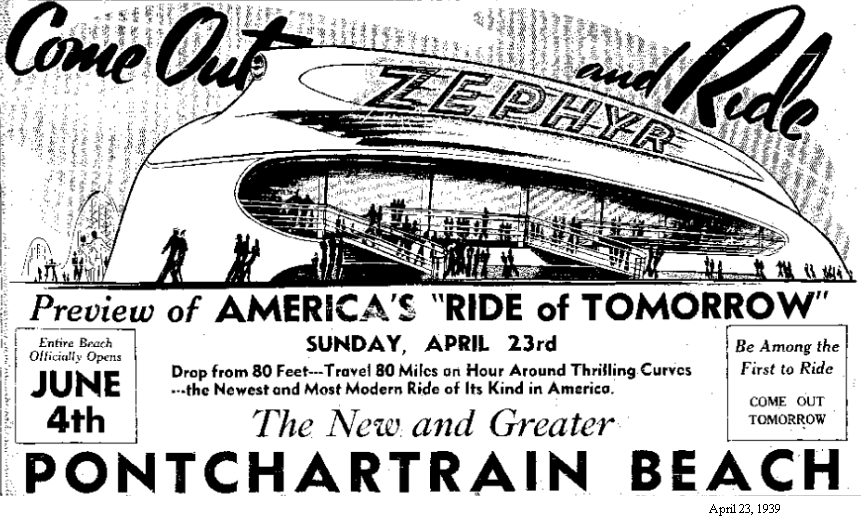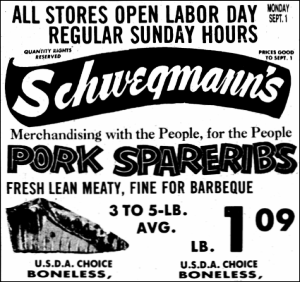 Mardi Gras/Carnival Day can fall on any Tuesday between February 3 and March 9 (depending on the date of Easter).
Super Bowl XXXVI was hosted in the Superdome on February 3, 2002 when the New England Patriots beat the St. Louis Rams -- 20 - 17.
Cheryl Robertson won theWomen's International Boxing Federation'ss world bantamweight title, by defeating Suzanne Riccio-Major on February 3, 1997 in a ten round decision in New Orleans.
Clement James "CJ" McNaspyS.J., a Jesuitpriest, musicologist, educator, author, and retired Academic Dean (Emeritus) of the College of Music of Loyola University New Orleans, died on February 3, 1995.
Sidney Barthelemy was elected Mayor of New Orleans with 55% of the vote on February 3, 1990.
Louis H. Narcisse, (also known as King Louis H. Narcisse) born on April 27, 1921 in New Orleans, was an African-American religious leader and the founder of the Mt. Zion Spiritual Church. He died on February 3, 1989.
Donald Winfred Ohlemeyer Jr., born on February 3, 1945 in New Orleans, is a former US television producer and president of the NBC network's west coast division. He has been honored with 16 Emmys, including the Lifetime Achievement Award, 2 Peabody Awards, Cine Golden Eagle Award, Miami Film Festival Award, National Film Board Award, Glaad Media Award, and 3 Humanitas Prizes. He has also been inducted into the Sports Broadcasting Hall of Fame. In 2007, he received the Lifetime Achievement in Sports Broadcasting from the Academy of Television Arts & Sciences, and in 2008 was inducted into the Sports Broadcasting Hall of Fame.
On February 3, 1917, the United States Senate passed an act to open the National Leprosarium in Carville, Louisiana.
CARTER, William Hodding, Jr., editor, publisher, author. Born, Hammond, La., February 3, 1907; son of William Hodding, Sr., (q.v.) and Irma Dutartre. Education: Bowdoin College, A.A., 1927; student in journalism, Columbia, 1927-1928; Tulane University, 1928-1929; Harvard, 1939; M. A. (honorary), Harvard, 1947; Litt. D. (honorary), Bowdoin College, 1947; L. H. D. (honorary), Washington University, 1954; Protestant Episcopal Theological Seminary, 1965; H. H. D., Coe College, 1958; LL. D., Allegheny College. Married, October 14, 1931, Betty Werlein, of New Orleans. Children: William Hodding Carter III (b. 1936?), Philip Dutartre Carter (b. 1941?), Tommy Carter (b. 1946?). Career: Teaching fellow, Tulane University, 1928-1929; reporter, New Orleans Item-Tribune, 1929; night bureau manager, United Press, New Orleans, 1930; manager Associated Press Bureau, Jackson, Miss., 1931-1932; started Hammond Daily Courier, editor, publisher, 1932-1936; started Greenville, Miss., Delta Democrat-Times, 1939; newspaper editor New York PM, 1939; civilian aide to secretary of army, 1952-1960; writer in residence, Tulane University, 1962-1968. Member: Trustee of George Peabody College for Teachers, 1952-1965; board of overseers, Bowdoin College; National Citizens Council Better Schools; board of visitors, Tulane University, 1953-1962; Pulitzer Prize Advisory Board, 1951-1961; American Society of Newspaper Editors. Army service: joined National Guard, 1938; published Dixie, 31st Division paper, Camp Blanding, Fla., 1940; Army Bureau of Public Relations, Washington, D. C., 1940-1941; editor: Stars and Stripes, Yank, Middle East edits., Cairo, Egypt; retired as major, 1945; awarded War Department citation, 1946. Awards: Nieman fellowship for newspapermen, Harvard, 1939; Guggenheim fellowship, 1945; Pulitzer prize, 1946; Southern Literary Award, 1945; fellow, Sigma Delta Chi, 1954; William A. White Foundation national citation of journalistic merit, 1961; recipient, Bowdoin Prize, 1963; First Federal award, 1968; Journalism Alumni award, Columbia University, 1971. Published: The Winds of Fear (1945); Southern Legacy (1950); Robert E. Lee and the Road of Honor (1954); So Great a Good (1955); The Commander of World War II (1966); Their Words Were Bullets (1969). Died Greenville, Miss., April 4, 1972; interred Greenville Cemetery. M.L.K. Sources: Who's Who in the South and Southwest; Who Was Who in America (1973). Source: http://lahistory.org/site20.php
Born in New Orleans on October 28, 1785, Bernard Xavier Philippe de Marigny de Mandeville (also known as Bernard de Marigny), was a French-Creole American nobleman, playboy, politician, and President of the Louisiana Senate between 1822-1823. He died on February 3, 1868 in New Orleans, he is buried in St. Louis Cemetery No. 1. More information.
Happy Birthday Antoinette K-Doe
Born on February 3, 1943
Antoinette Dorsey was born in New Orleans on February 3, 1943. She was a cousin of rhythm & blues singer Lee Dorsey.
After marrying Earl Fox, she moved with him Buras, in Plaquemines Parish. The Fox's had no children of their own but took care of 27 foster children over the years. Antoinette worked as a seamstress and as a welder's helper on offshore oil rigs.
She returned to New Orleans, after splitting with Fox, in the 1980s and worked as a grocery store clerk, a bartender and a bar manager. While working at the Hinky Dinky bar on St. Claude that she met up again with Ernest Kador Jr. (Ernie K-Doe), who she had known years before. K-Doe was down on his luck, sometimes living on the streets. They became close. "She had a remarkable influence on this guy, who was just uncontrollable," said David Freedman, the general manager of radio station WWOZ. "She got him to sober up, and they were running a bar. It's amazing that anyone could get K-Doe to do anything, much less that."
The bar was the Mother-in-Law Lounge at 1500 North Claiborne Avenue, opened in 1994 and named for K-Doe's greatest hit, Mother-in-Law, which was written by Allen Toussaint and recorded by K-Doe in 1961, Ernie had long before crowned himself "Emperor of the Universe" but it was Antoinette who turned the bar into a shrine to K-Doe.
They married in January 1996, in the bar, and lived in the apartment upstairs. Ernie died in 2001 at age 65 but Antoinette kept her husbands memory alive at the lounge where, in addition to a plethora of memorabilia from his carreer, she dressed a manequin of K-Doe and dressed it in a series elaborate costumes of he own design.
According to the New York Times, "When Hurricane Katrina hit, Mrs. K-Doe stayed put. She moved the memorabilia and the statue upstairs and, armed with a shotgun, kept watch over her domain for more than a week before being airlifted out [seven days later]." In her own words "I heard guys in the water talking about breaking into the lounge for the whiskey," she told USA Today in 2007. "I fired my shotgun right over their heads, close enough to scare them away. And I yelled, 'I have more bullets!' Nobody was getting in." She was surrouned by five and a half feet of floodwater.
After she returned home, she batches of gumbo and othe local favorites, as much as 200 servings at a time, to feed volunteers who had come to New Orleans to help rebuild her neighborhood. And with the help of the Hands on Network, the lounge reopened on the first anniversary of Katrina on August 29, 2006.
Early in the morning of Carnival Day, February 24, 2009. Antoinette died of a heart attack after closing the bar down. She had planned to re-open the bar later that day, and her family honored her memory by doing just that. She was 66 years old. Days earlier, she had ridden in a float with the famous Ernie K-Doe mannequin in the Krewe of Muses parade and had been the honorary queen of the Cameltoe Ladysteppers marching organization during that Carnival season.
"Miss Antoinette", also known as "Nettie" was also the leader of the Baby Dolls, a female Mardi Gras Krewe. With origins dating back to the turn of the 20th century, the Krewe had not existed for many years until she decided to start it back up. She is pictured here with Ernie at a Treme neighborhood parade in 2000. Photo by Syndey Byrd.
Mayor Martin Behrman Campaign
February 3, 1925
Martin Behrman was first elected Mayor of New Orleans in 1904. He took office on November 6, of that year. His second term as mayor began on November 3, 1908 and his inauguration took place on December 7, 1908. Mayor Behrman was again elected for his third term on October 2, 1912. He took office on December 1, 1912 and his term expired December 4, 1916. He was elected for the fourth time without opposition on November 7, 1916, and remained in office until December 6, 1920 when Andrew J. McShane became Mayor of the city. Again in 1925, Martin Behrman ran for mayor being opposed by Paul H. Maloney and Andrew J. McShane. A second primary became necessary owing to the closeness of the count, but was not called due to Mr. Maloney withdrawing from the race. Martin Berhman was conceded the election on Monday, April 13, 1925, taking office May 4, 1925.
This campaign advertisement announces a
February 3, 1925
primary as well as a campaign parade and rally on January 5 at Foto's Folly Theatre in Algiers. Mr. Behrman was inaugurated, for the fifth time, on May 4, 1925.
A sufferer of chronic appendicitis, with a degeneration of the heart muscles, caused by over work, he died on January 12, 1926, at 7:00 A.M., at the age of sixty-one, at his home in Algiers, being survived by his widow, a son Stanley Behrman and a daughter Helen May Behrman, wife of Nathaniel W. Bond. His body lay in state at the City Hall viewed by twenty thousand people.
Religious rites were held at the St. Louis Cathedral, on January 13, 1926 at 10:30 A.M., under a white canopy, in a sea of cut flowers, Martin Behrman was laid to rest in Metairie Cemetery. (From the New Orleans Public Library)