---

Happy Birthday, Fats Domino
Born in the Ninth Ward on February 26, 1928

"The Fat Man", the flip side of "Detroit City Blues", hit the U.S. Rythm and Blues chart at #2 in 1949. In 1952, Fats' "Going Home/Reeling and Rocking hit the #1 spot for R&B. In 1955, "Ain't that a Shame" made it to the #1 R&B position and for the first time a Fats Domino record broke into the National Top 100 at #10 and the U.K. charts at #23. Fats and his band were well known throughout the United States and England when, on July 8, 1956, the "the wildest dance riot in the history of our city [San Jose, California]" occurred, according to Police Chief Ray Blackmore. The melee began at the Palomar Gardens club when someone hurled a beer bottle onto the crowded dance floor of the show where an estimated 2500 teenagers were in attendance. The brawl, which included both girls and boys, lasted about an hour while as many as 1000 bottles were smashed, chairs and tables broken, and the bandstand railing torn apart. Seventy police officers were called and 10 people were arrested. Eleven people were treated for injuries and one was hospitalized with a possible skull injury. Many more suffered bottle-cuts, scratches, and bruises. Two police officers were treated medically -- one had been kicked in the face and the other hit in the neck with a bottle. Damage to the club was estimated to be $3,000. The gentle "Fat Man" and his band fled the scene uninjured.
Weeks later, on September 18, 1956 when "Blue Heaven" was rising on the record charts, the same sort of scene was repeated in Newport, Rhode Island when, in an enlisted men's club on government property near the Newport Naval Base, all hell broke loose after an unidentified person turned out the lights were 2000 people jammed "as Negro Fats Domino's band reached a frenzied tempo" according to a Times-Picayune article of September 20. Beer bottles were thrown, chairs swung, and the club was wrecked. The fighting spilled over to public streets and bars. Ambulances, Newport police, Jamestown police, and the Shore Patrol were summoned. Ten sailors were hurt and nine arrested. Ten to 15 people were hospitalized, some with deep wounds. Admiral Ralph D. Earle Jr., the base commanding officer, said that his investigation indicated that the only cause of the melee among white and Negro sailors and Marines and their wives and dates was excitement accompanying the fever-pitched Rock 'n' Roll and the plunging of the dance floor into darkness. The admiral cancelled all band engagements for a month -- "I wouldn't be surprised if there is no more Rock 'n' Roll here", he said.
During the Newport incident, Fats hid under the piano. Neither he nor his band members were injured but his suitcase containing $400 worth of clothing was stolen. Interviewed later, Fats said, "If you want my opinion, I'd say they should not have been serving beer in all those quart bottles. That provided those fellows with too many weapons. They should have served that beer in paper cups". He added, "Music itself doesn't make trouble. It's just music".
Born in the Ninth Ward on February 26, 1928, Antoine "Fats" Domino Jr. released five gold records before 1955 and had 35 Top 40 American hits with his New Orleans based yet very original style based on traditional rhythm and blues. By the end of his public musical career, Domino was credited with more charted rock hits than any other classic rock artist except for Elvis Presley. They included "Blueberry Hill" and "When My Dreamboat Comes Home" (1956), "Valley of Tears" (1957), "It's You I Love" (1957), "Whole Lotta Loving" (1958), "I Want to Walk You Home" and "Be My Guest" (1959), and "Walkin' to New Orleans" (1960).
A New Oreans treasure, Fats Domino is a member of the Rock and Roll Hall of Fame, has been awarded the presidential National Medal of Arts, a Grammy Lifetime Achievement Award, and has performed at the White House. In 2004, Rolling Stone ranked him No. 25 on their list of the "100 Greatest Artists of All Time". In 2006, he released his last album, "Alive and Kickin'" to benefit the Tipitina Foundation. All the while he never left home, with the exception of post-Katrina exile.
---

You Can Support this Site by Clicking on & Shopping from this Amazon Link -- and it won't cost you a penny more: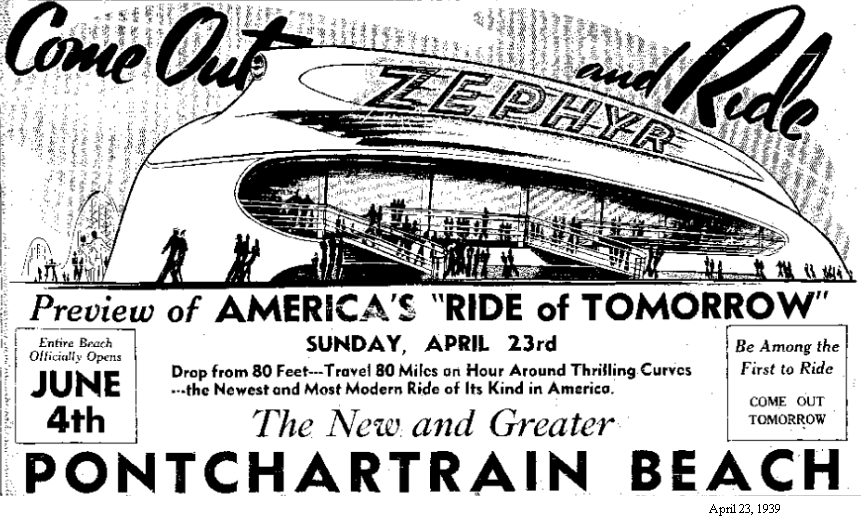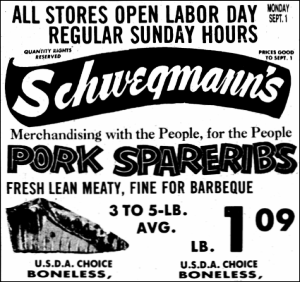 On May 22, 2009, Betty Jefferson, Mose Jefferson, Angela Coleman, and Mose's longtime companion, former New Orleans City Councilwoman Renée Gill Pratt, were indicted for violating the Racketeer Influenced and Corrupt Organizations (RICO) Act. On June 5, 2009, all the defendants pleaded not guilty. Brenda Jefferson Foster is serving as a witness in the government's case against them. Mose Jefferson is also facing a separate trial for bribing Orleans Parish School Board president Ellenese Brooks-Simms. Archie Jefferson is a convicted felon. On July 28, 2009, United States federal judge Ivan L. R. Lemelle delayed the start of the racketeering trial to January 25, 2010. On January 10, 2010, Mose Jefferson was convicted of bribery and was sentenced to ten years imprisonment. On February 26, 2010, Betty Jefferson and Angela Coleman pleaded guilty to a single charge of conspiracy and were expected to testify for the government in the fraud and corruption trial against Mose Jefferson and Pratt.
At 12:30 in the afternoon of Mardi Gras, 1974, a fire broke out inside Johnny White's, 733 St. Peter Street. Two firefighters were treated for smoke inhalation and the business suffered extensive damage,
February 26, 1974
.
Photo
(NOPL)
Carnival Day was celebrated on February 26 in 1952, 1963, and 1974.
"Livery Stable Blues", copyrighted by Ray Lopez and Alcide Nunez, was recorded by the Original Dixieland Jass Band on February 26, 1917. The the flip side, "Dixie Jass Band One-Step" (a tune later better known as "Original Dixieland One-step"), became the first jazz recording ever released.
John N. Teunisson Photographs of various downtown streets decorated for carnival, taken on Monday, February 26, 1906, either just before or after the Proteus parade. The year marked the twenty-fifth anniversary of Proteus, and the parade was delayed by a light rain. The theme of the parade was "The Inspiration of Proteus," and included scenes from presentations of earlier Proteus parades. The ball was held that evening at the French Opera House.(NOPL)
Attorney A. P. Tureaud Sr., civil rights leader, was born on February 26, 1899. He received his early education in the schools of New Orleans. He received his law degree from Howard University in 1925. Tureaud first practiced law in Washington, D.C. He decided to return to his native state and opened a law office in New Orleans in 1926. In a later interview he stated that he never regretted the decision. "Mr. NAACP" as Mr. Tureaud was called fought against racial discrimination in the south for fifty years. In 1927, he joined the NAACP's legal team as an attorney for the organization's Legal Defense Fund, filing numerous lawsuits to desegregate schools, businesses and public facilities in Louisiana and Mississippi. His name appeared on virtually every suit filed by the NAACP because for a time he was the only black lawyer in the state of Louisiana. Tureaud died on January 22, 1972. At his funeral, his longtime associate and noted civil rights attorney, Thurgood Marshall, delivered the eulogy. (NOPL)
The schooner Nuestra Señora del Cármen, owned by Don Prospero Ferrayolo was used as a temporary jail during the period December 10, 1794 to February 26, 1895 after the great fire of of December 8, 1794 destroyed the royal jail along with hundreds of other buildings in the city.
On February 26, 1872, a year after his death, the body of John T. Monroe, the sixteenth Mayor of New Orleans, was brought from Savannah, Georgia to New Orleans and laid in a tomb in Cypress Grove Cemetery, beside the body of his favorite son whose death had occurred during his father's Civil War detention at Fort Pickens, one of the most pathetic episodes in Mayor Monroe's much troubled life. It is related that while the son lay on his death bed, Union General Benjamin Butler sent word that if the prisoner would take the oath of allegiance, he would be allowed to return to New Orleans and see his dying child. Monroe rejected the offer promptly and firmly. Father and son never met again. (NOPL)
On February 26, 1842 Felix Piquery and P. Russell were arrested along with a number of slaves at 2 a.m., accused of "unlawful assemblage, fiddling and dancing." Piquery had on his person a clarinet and Russell had a violin.(NOPL)