---

Kitty Carlisle Dies
April 17, 2007
Catherine Conn was born to the well-heeled, well-travelled (there whereabouts were regularly reported in the local newspapers) Dr. Joseph Conn and Hortense Holzman Conn on September 3, 1910. After her father's sudden death at age 51 in 1921, Catherine and her mother moved from New Orleans to Europe. They traveled frequently and moved often. Returning to the U.S. Catherine changed her name to Kitty Carlisle and began acting on Broadway in 1932.

In 1934 she made two films with Bing Crosby -- She Loves Me Not and Here Is My Heart --and had a lead role in Murder at the Vanities. On the right is a Saenger Theater advertisement from May 27, 1934 for Murder of the Vanities, which featured Carl Brisson, Victor McLaglen, Jack Okie, Duke Ellington and his Orchestra, and a young Kitty Carlisle. In 1935 she appeared in A Night at the Opera with the Marx Brothers.
In the early 1950s, Carlisle was an occasional panelist on the NBC game show, Who Said That?, She was a panelist on To Tell the Truth from 1956 to 1978. She was also a semi-regular panelist on Password, Match Game, Missing Links, and What's My Line?
Kitty Carlisle (left) with Tom Poston, Bud Collyer, and Orson Bean on the set of To Tell the Truth.
On December 31, 1966, Carlisle made her debut with the Metropolitan Opera as Prince Orlofsky in Strauss's Die Fledermaus and made her final performance with the company was on July 7, 1973.
Carlisle resumed her film career in 1987 in Woody Allen's Radio Days. She also appeared in 1993's Six Degrees of Separation. Her last movie appearance was in Catch Me If You Can (2002) in which she played herself in a dramatization of a 1970s To Tell the Truth episode.
Known for her gracious manners and personal elegance, Catherine Conn was honored by her New Orleans school, Louise S. McGehee, as a Distinquished Alumnae in 1994. She was a long-time spokeswoman for the arts and served 20 years on the New York State Council on the Arts. In 1991, she received the National Medal of Arts from President George H. W. Bush. New Orleans born Catherine Conn passed away in her New York City apartrment on April 17, 2007.
---

You Can Support this Site by Clicking on & Shopping from this Amazon Link -- and it won't cost you a penny more: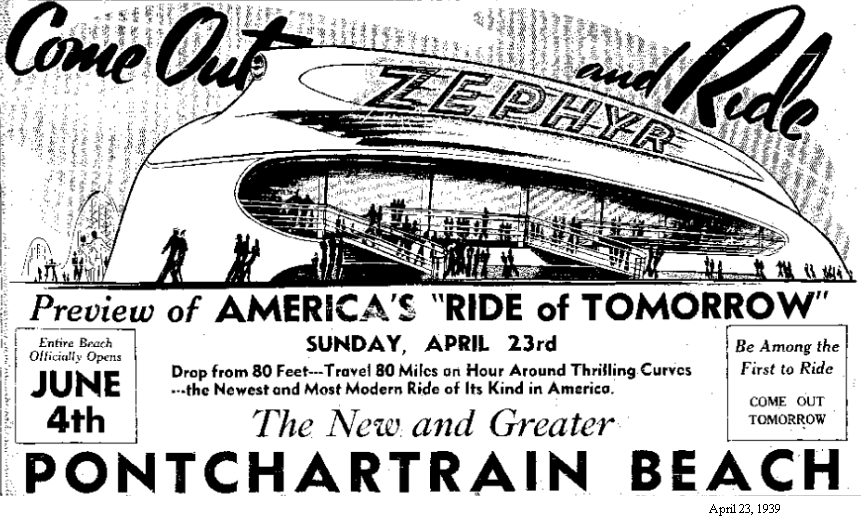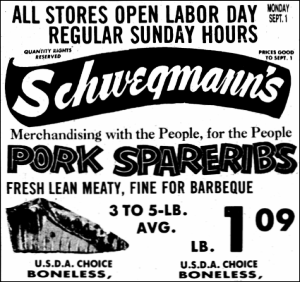 A front-page article in the Times-Picayune on April 17, 2009 pictured Archbishop Alfred Clifton Hughes and described his support, representing the Louisiana Conference of Catholic Bishops, in support of Senate Bill 115, authored by Danny Martiny, in the Louisiana State Senate. SB 115 would ban mixing of "human and animal cells in a Petri dish" and was thought to be the first bill of its kind, a "pre-emptive strike" against attempts to create hybrid human-ape creatures.
Singer, guitarist, and songwriter Earl King (February 7, 1934 – April 17, 2003) was an most active in blues music. A composer of well known standards such as "Come On" (covered by Jimi Hendrix and Stevie Ray Vaughan) and Professor Longhair's "Big Chief", he is an important figure in New Orleans R&B music.
The Morganza Spillway on the Mississippi River is opened for the first time on April 17, 1973 to prevent catastrophic flooding of New Orleans.
Henry James "Red" Allen (January 7, 1906 – April 17, 1967) was a jazz trumpeter and vocalist whose style has been claimed to be the first to fully incorporate the innovations of Louis Armstrong. Henry James "Red" Allen was born in the Algiers neighborhood of New Orleans, Louisiana, the son of bandleader Henry Allen. He took early trumpet lessons from Peter Bocage and Manuel Manetta.
On April 17, 1944, the Liberty ship Edwin A. Stevens was launched byDelta Shipbuilding Company.
According to local historian Buddy Stall, The [New Orleans] Pelicans made their professional [baseball] debut on April 17, 1887 as a member of the Southern Association. In their first outing, the Pels defeated Mobile, 5-2, then went on to win 75 games against 40 losses and win the pennant. The "Golden Era" of the team ran from 1901 through 1938 when the Pelicans finished in the first division all but five times. During that period, 10 pennants flew above Heinemann Park.

Henry Adams Bullard, attorney, congressman, jurist. Born, Pepperell, Mass., September 8, 1788; son of the Reverend John Bullard and Elizabeth Adams. Education: Harvard College, A. B., 1807; A. M., 1810 (not officially conferred until 1836). Studied law in offices of Luther Lawrence and Peter A. Browne, 1810-1812; admitted to bar at Philadelphia, ca. 1812. Practicing attorney, Natchitoches, La., area, 1813-1819, 1823-1826; New Orleans, 1846-1850. Military service: accompanied José Alvarez de Toledo to Nacogdoches to establish a Texas independence movement; served as aide-de-camp to Toledo, 1812-1813; sent to San Antonio de Bexar to organize revolt; fought under Toledo at Battle of Medina, August 17, 1813; one of few rebel survivors; fled to Natchitoches. Married, October 24, 1816, Sarah Maria Kaiser of Natchitoches. Children: Henry Bass, Charles, Marianne, Virginia, and Julia Lawrence. Active in Whig party: district judge, 1819-1821; state representative, Natchitoches Parish, 1820-1823; president, Alexandria board of trustees, 1823-1826?; district judge, 1826-1830; member, U. S. House of Representatives, 1830-1834; associate justice, Louisiana Supreme Court, 1834-1846; acting Louisiana secretary of state, 1839; named to fill a vacancy in state house of representatives from Orleans Parish, July 1850; elected to fill unexpired congressional term of Charles M. Conrad (q.v.), September 30, 1850; member, U. S. Congress, 1850-1851. Writings: collaborated with Thomas Curry in compiling A New Digest of the Statute Laws of the State of Louisiana … (1842). Organizational: presided over inaugural meeting of the Louisiana Historical Society, May 9, 1835; addressed the first annual meeting of the Society, January 13, 1836; elected first president of the Society, reelected and served, 1847-1851; active in People's Lyceum Society; member, New England Society of New Orleans, 1842-1849; president, Lyceum Society, 1842-1849; member, Louisiana State Colonization Society, 1835-1848; member, executive committee, Colonization Society, 1836. Teaching career: professor and dean, University of Louisiana Law School, 1847-1849; first professor of civil law in the United States. Member: Presbyterian church. Died, New Orleans, April 17, 1851; interred Girod Street Cemetery. C.A.B. Sources: G. P. Whittington, "Rapides Parish, Louisiana: A History," Louisiana Historical Quarterly, XVII (1934); Walter Prichard, ed., "Henry Adams Bullard: First President of the Louisiana Historical Society," Louisiana Historical Quarterly, XIX (1936); Dora J. Bonquois, "The Career of Henry Adams Bulliard, Louisiana Jurist, Legislator, and Educator," Louisiana Historical Quarterly, XXIII (1940); Biographical Directory of the American Congress, 1774-1949 (1950). From http://lahistory.org/site19.php